SCHOOL OF FORM
first projects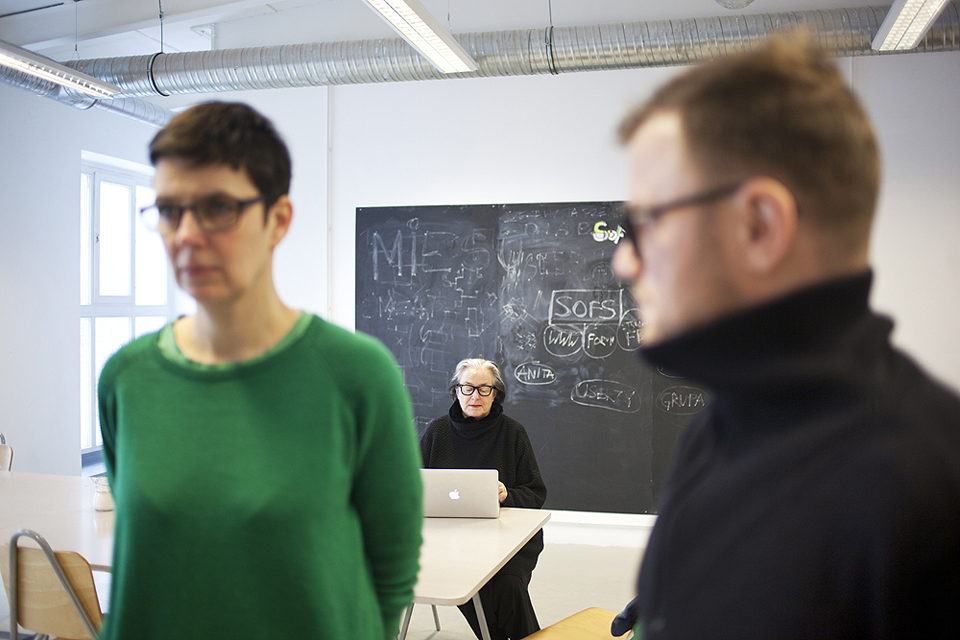 The School of Form is a newly established international academy of design located in Poznan, Poland, which accepted its first 125 students in October 2011. The program of full-time studies lasts 4 years and graduates receive a Bachelor's Degree In Design, awarded by the Warsaw School of Social Studies and Humanities.
The students are not yet divided in their respective specializations: currently they are focussing on each subject for a period of 6 weeks, to get an initial understanding of the different fields of research, the professors, the way of working and more. In the second year, students can choose one of the design specializations and the humanities subjects that they will study throughout the remaining 3 years.
The degree is based upon the idea of linking design to the humanities as an answer to social progress.The school's unique curriculum was prepared by a team of experts presided over by Lidewij Edelkoort – executive director and mentor of the School of Form.
This curriculum is intended to stimulate students, to encourage curiosity and to broaden the scope of their minds as much as possible, thus making them successful designers of the future. Graduates will be innovative and sensitive, both artistically and socially.
All photos by Tomasz Wiech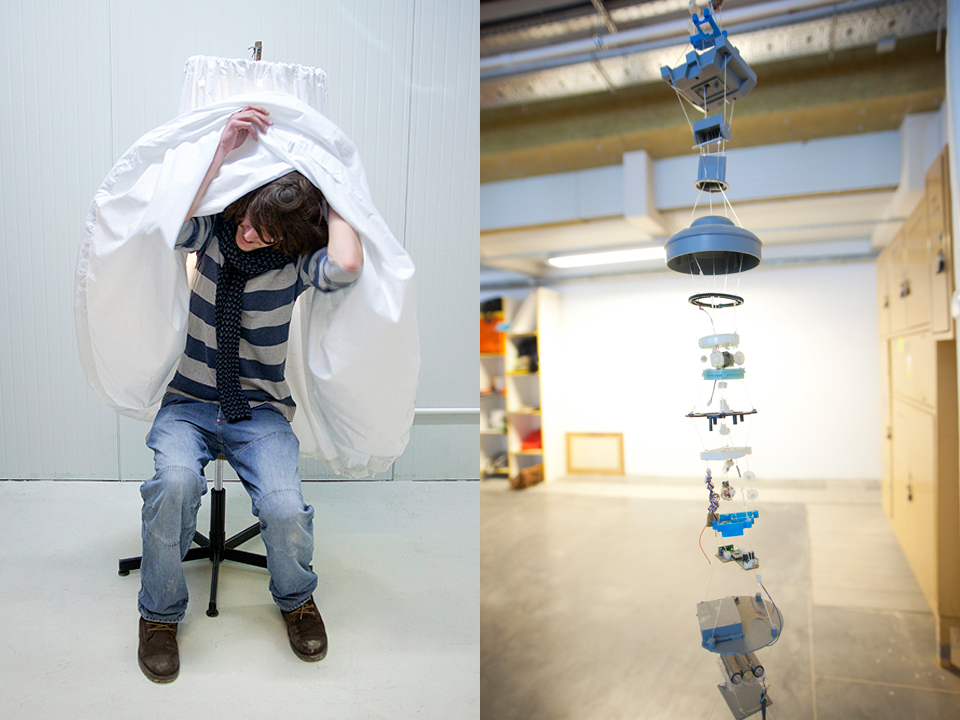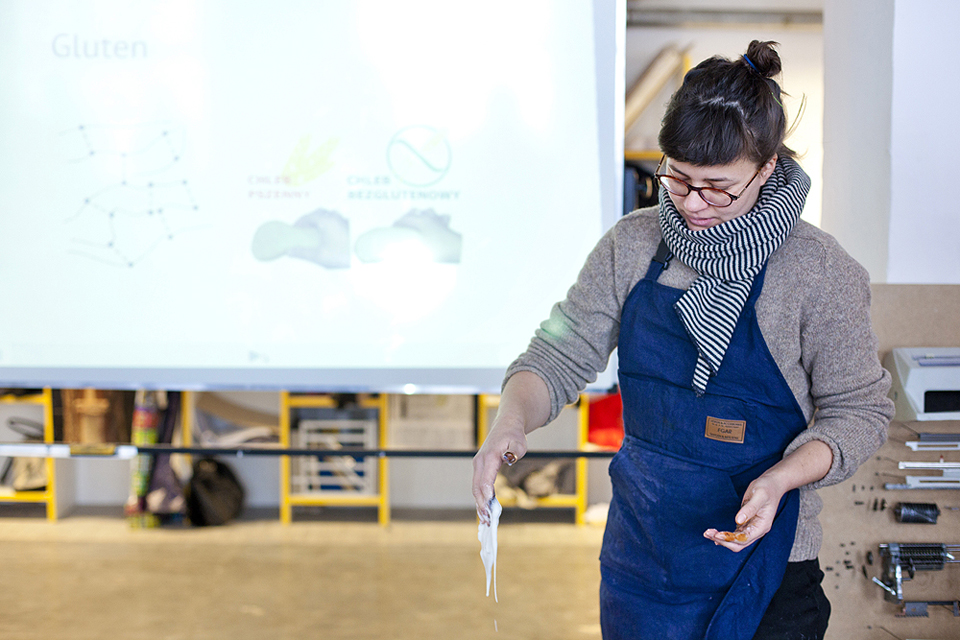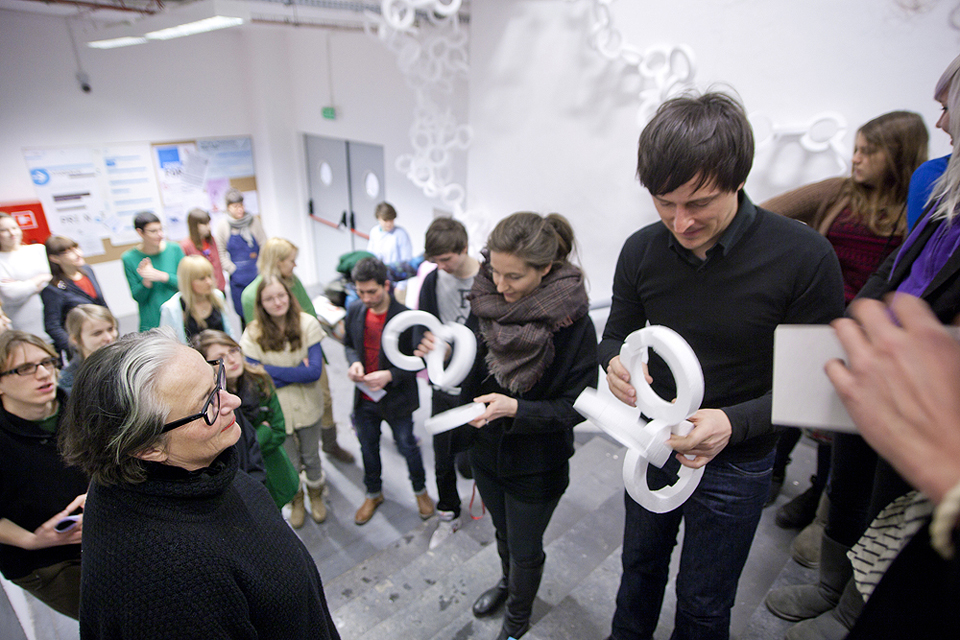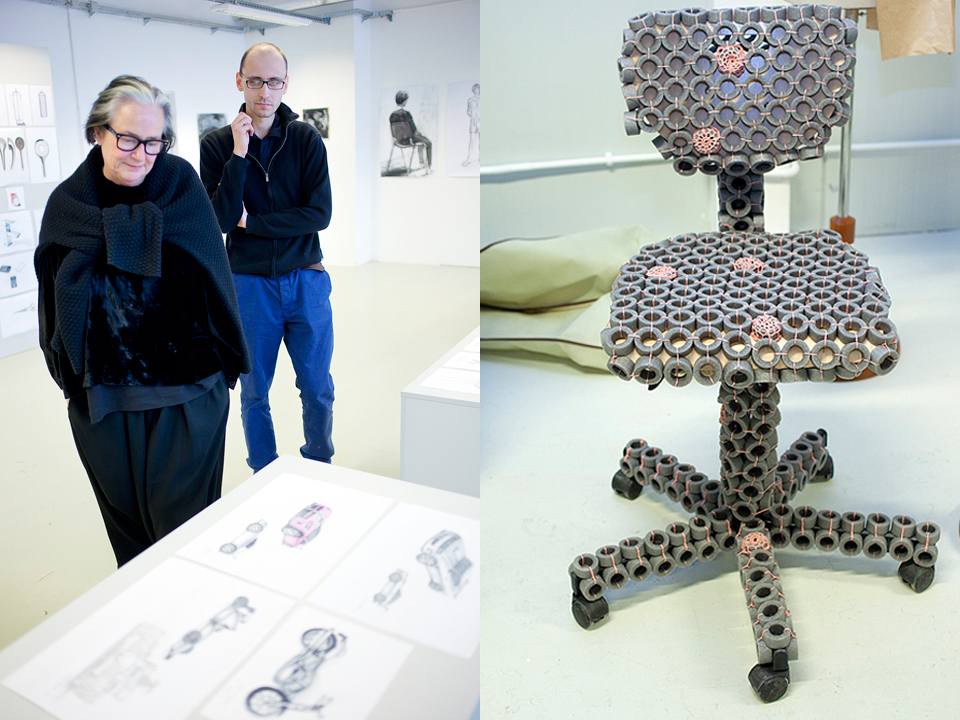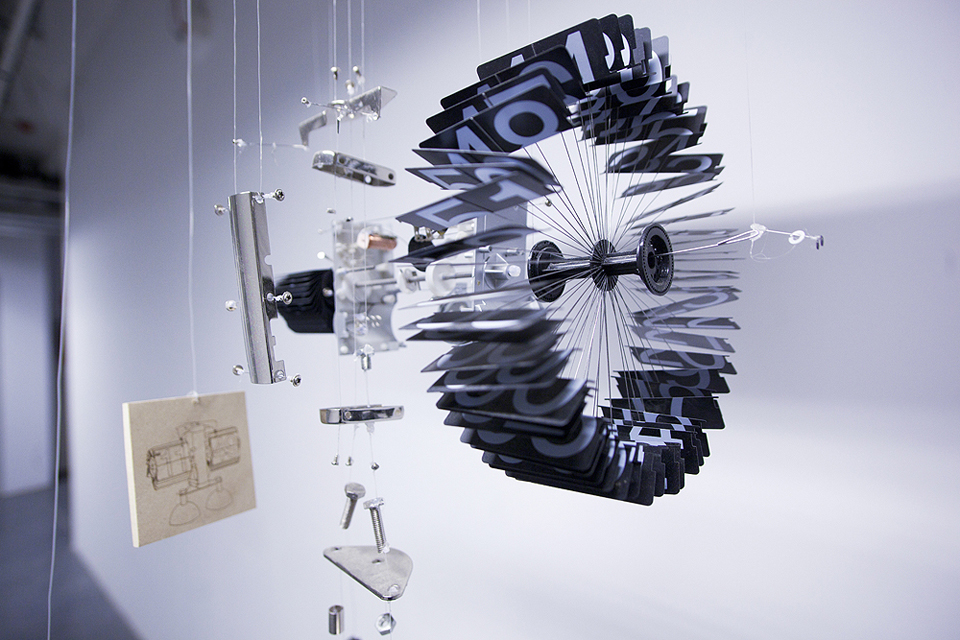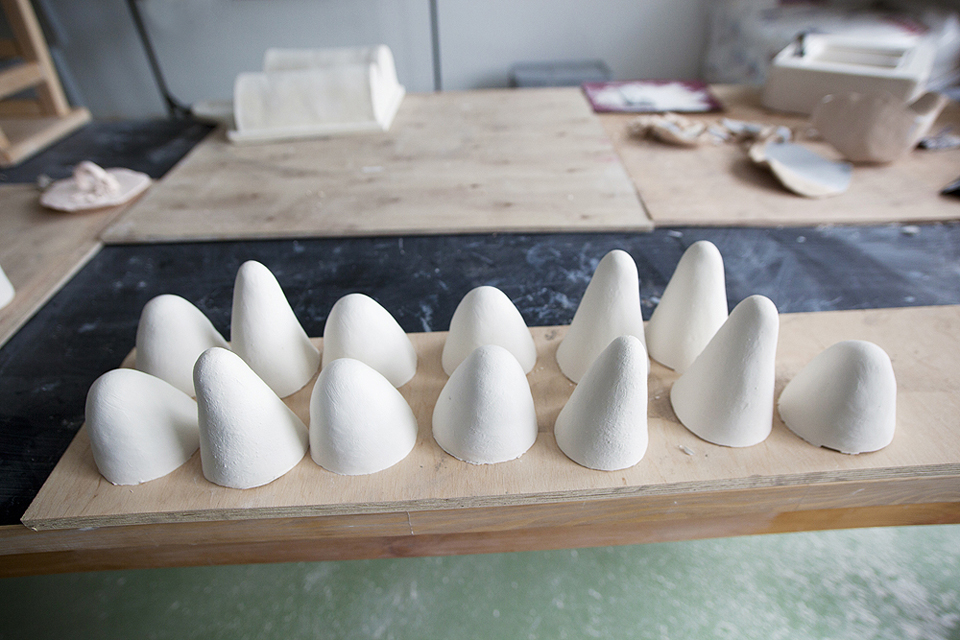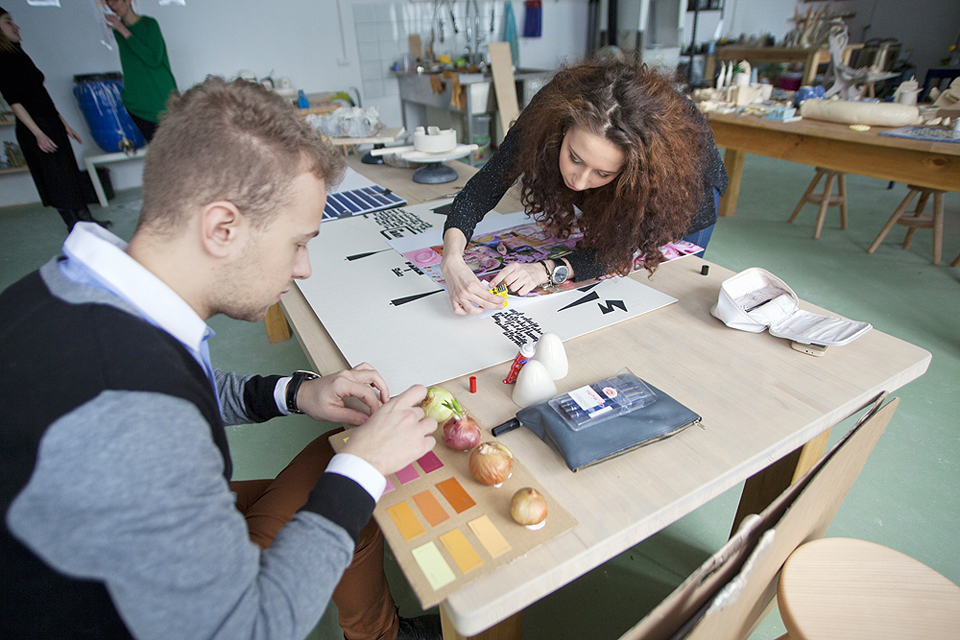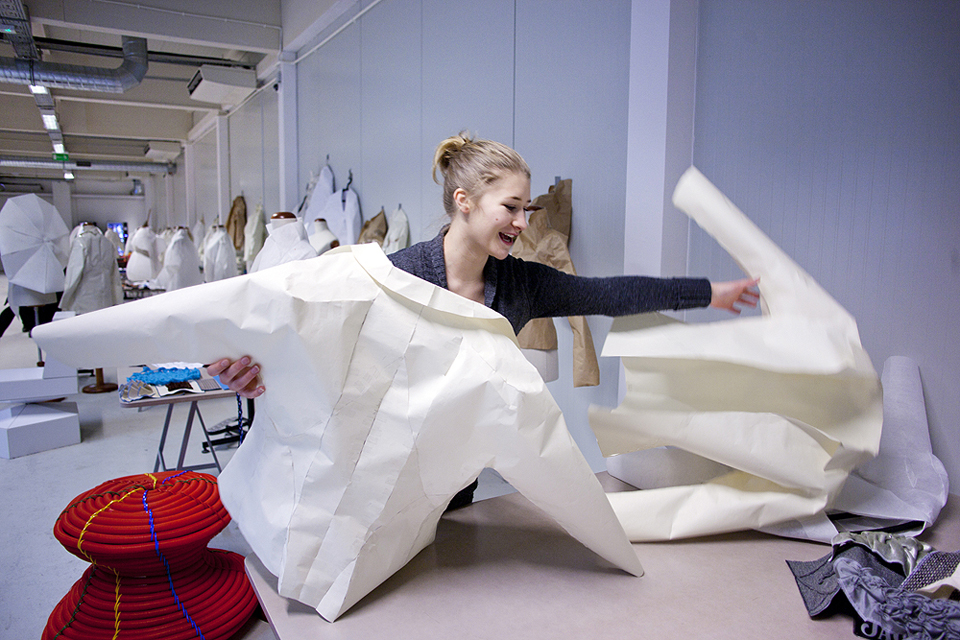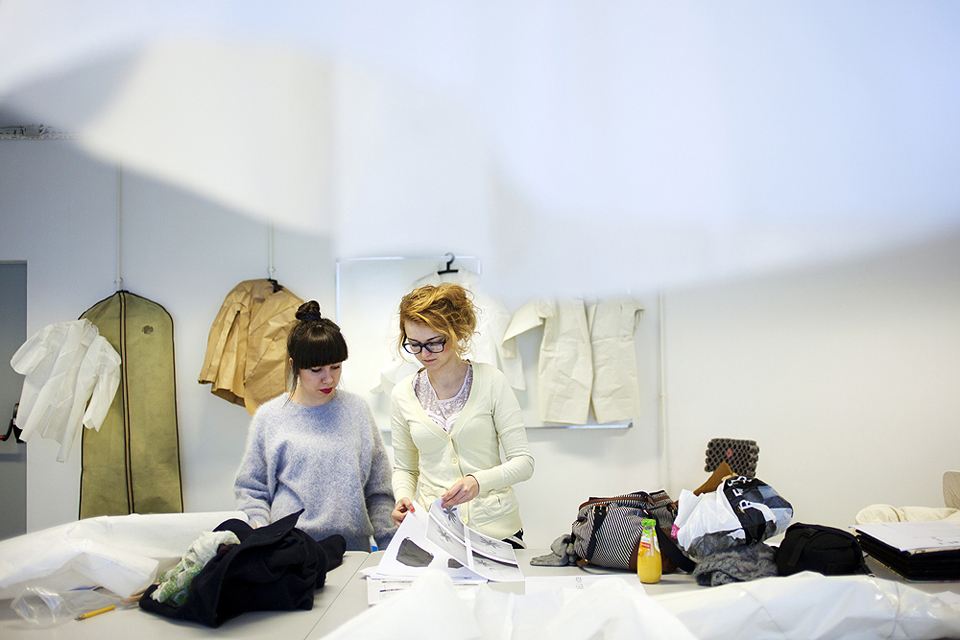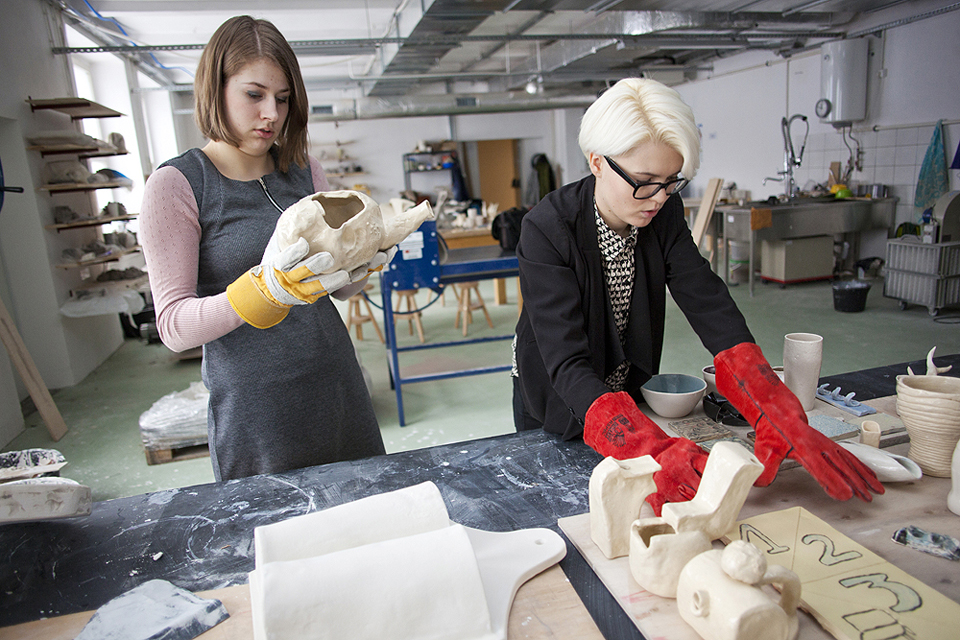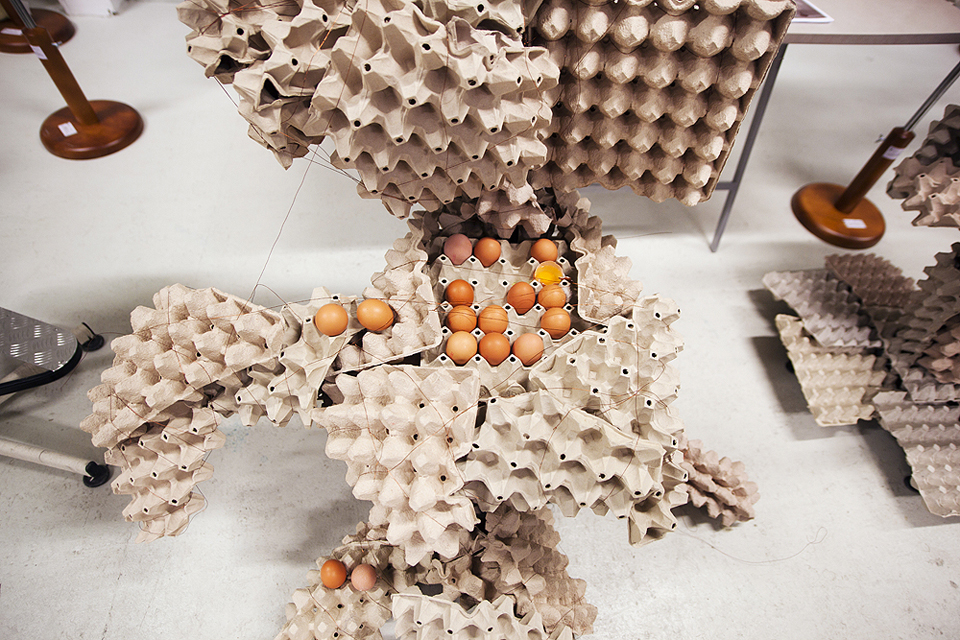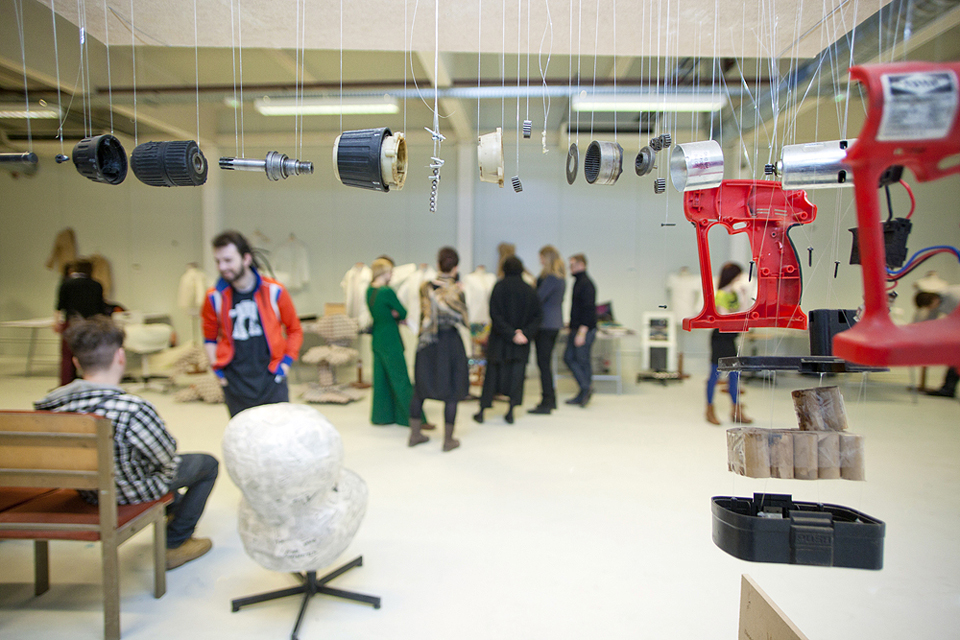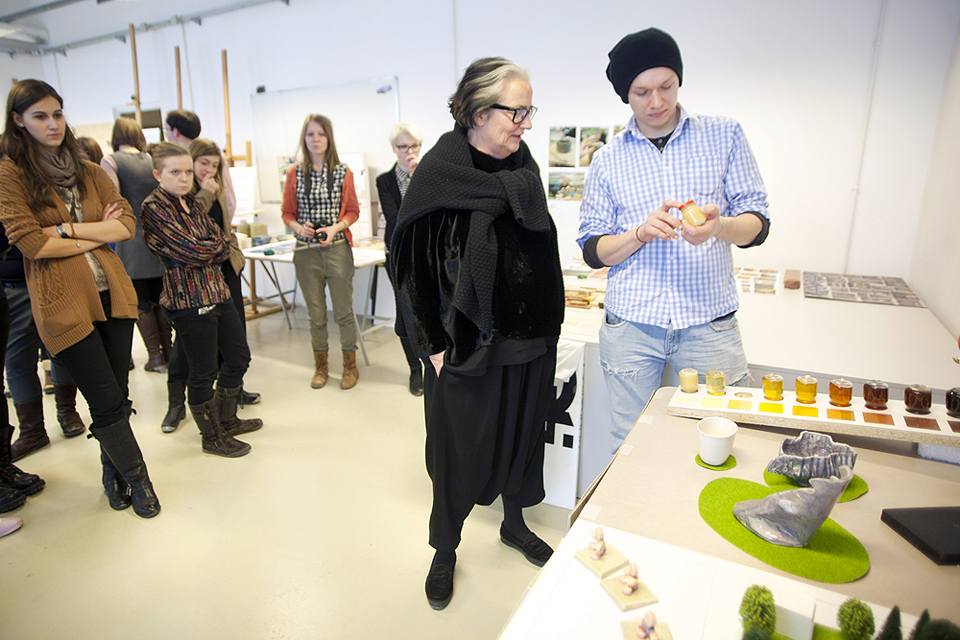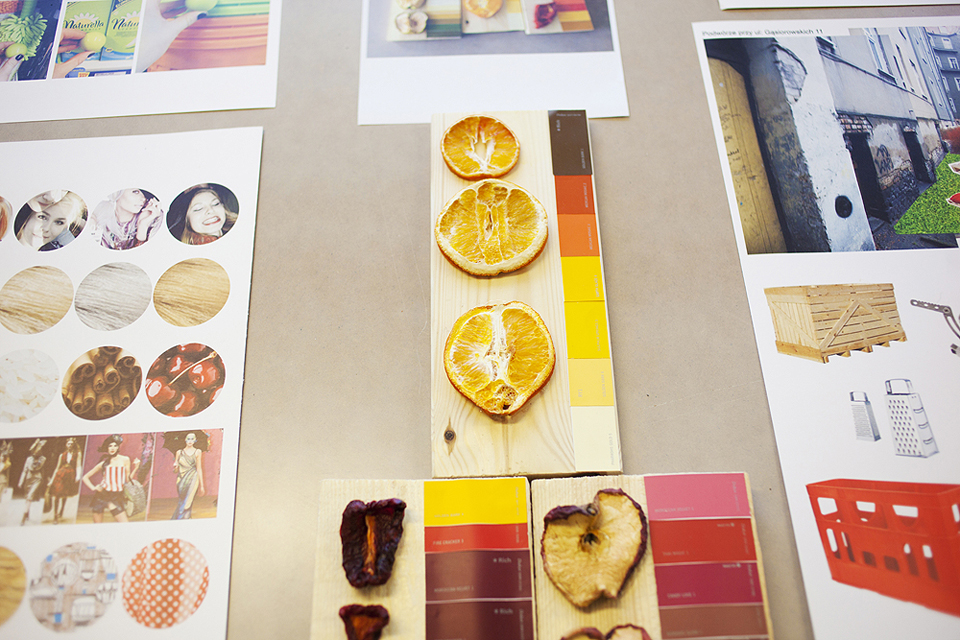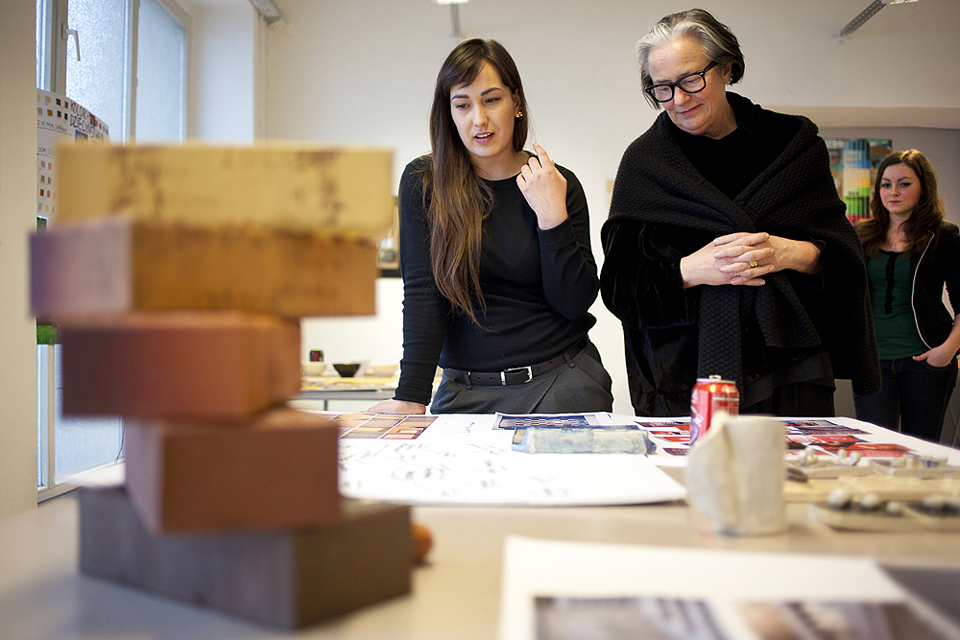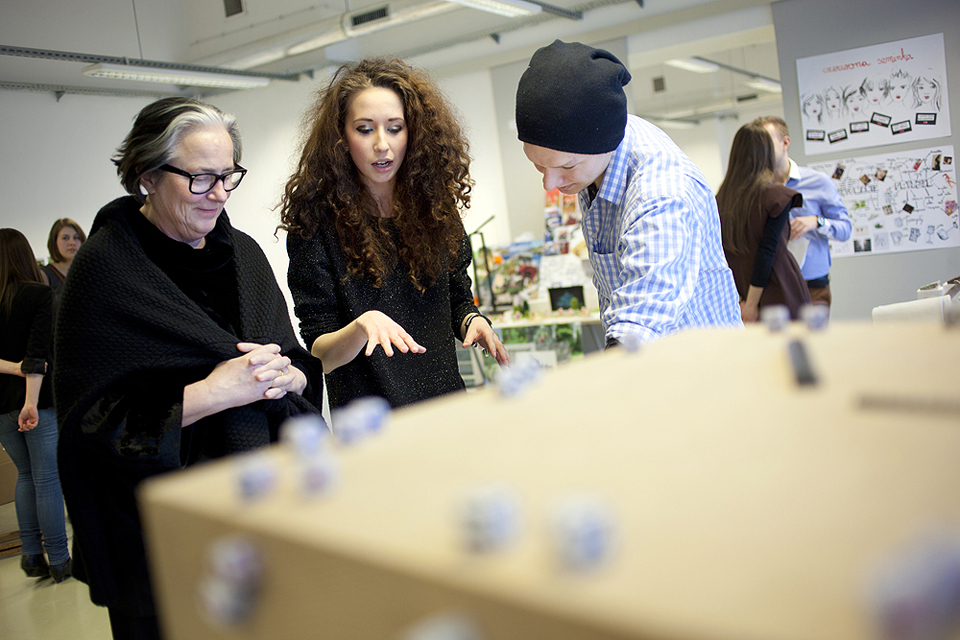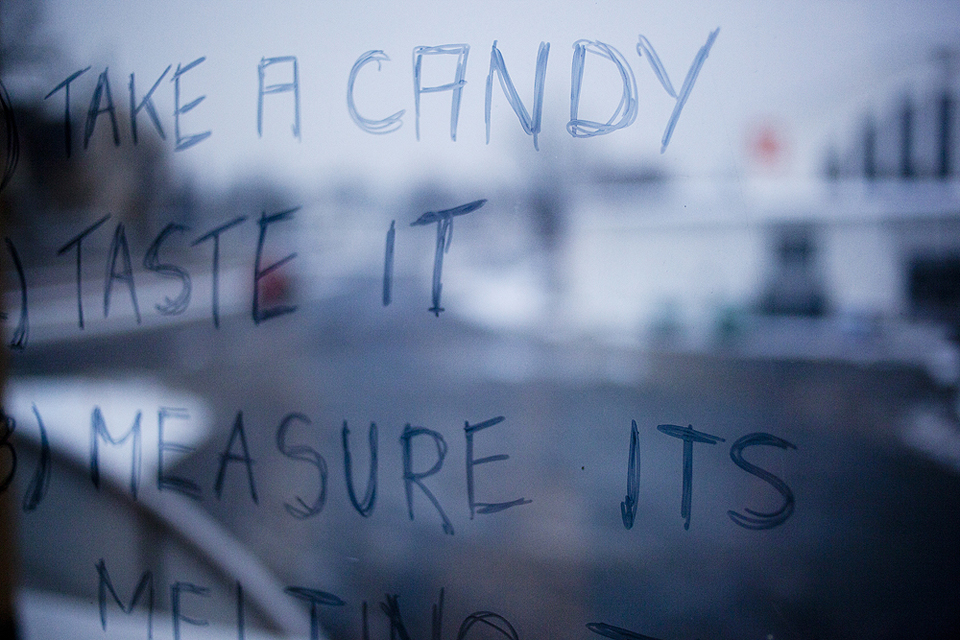 SCHOOL OF FORM
"chair cover designed for a cat"
A cute "cat chair" from Kamila Garczyńska student at the School of Form.
SCHOOL OF FORM
"mothers of invention" : the opening
SCHOOL OF FORM
mothers of invention

Lidewij edelkoort who is co-founder and creator of a unique curriculum which will imbed the design disciplines (industrial design, domestic design, fashion and textile design and communication design) within the humanities ( philosophy, anthropology, social studies and psychology). The School of Form will be managed by Dawid Wiener for the humanities and Agnieszka Jacobson as art director of design. Lidewij is delighted to have both Patriczia's become part of their new campus and curriculum, as godmothers of the Domestic Design Department. They will inspire and coach new design talents how to grow in the world of form and function and how to integrate the innate Polish capacity for craft with the promise of a hyper-industrial future in a growing global market.
To celebrate the launch of the School of Form and the opening of Concordia, the new Design Centre of Poznan, this first joint exhibition of the Mothers of Invention: Patrizia Moroso + Patricia Urquiola, seeks to give an overview of their individual talent as well as the energy released when the two women join forces together.
To download the flyer on a high resolution just click here
To download the press images just click here