GALLERY
mariko kusumoto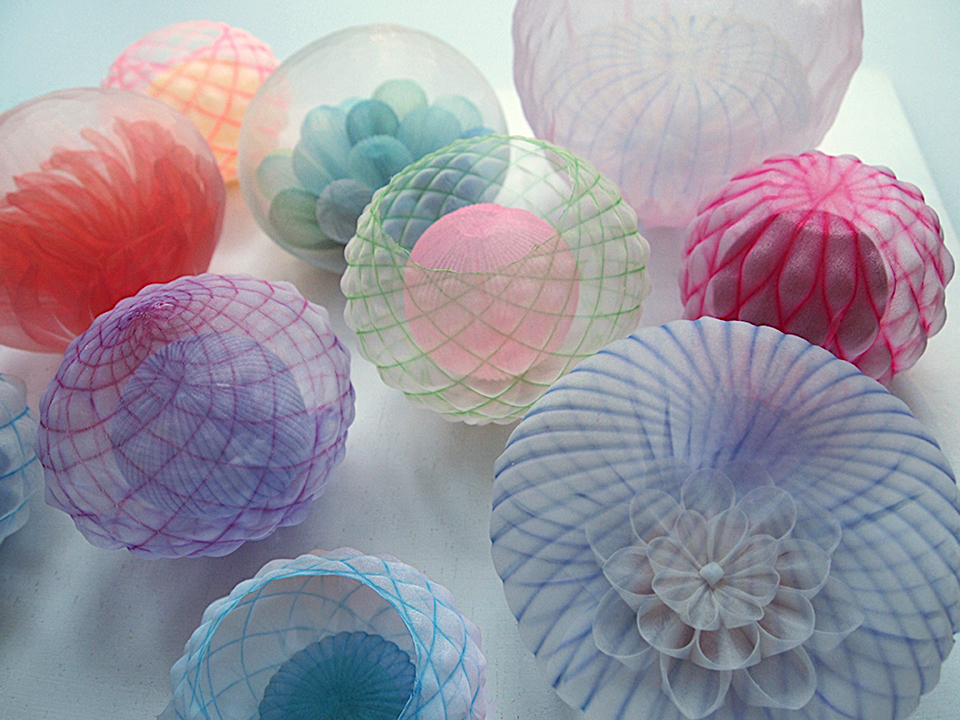 The Japanese artist Mariko Kusumoto focuses on the beauty of materials such as fibers, metals, and resin. Her work is included in permanent collections of the Boston Museum of Fine Arts, Japanese Gardens Flordia, the Kock Collection at the Swiss National Museum, Murikami Museum and the Racine Art Museum.
In all of her work, there is always the insistence on skill and craftsmanship.To get to know her and especially her fiber collection better, we asked her some question:
How would you describe yourself as an artist?
Growing up in Japan and living in the USA for nearly 30 years has exposed me to both Western and Japanese aesthetics which, enhanced by my intense curiosity, has broadened my view. I am able to appreciate all art forms, and I regard them all as one. To me, there is no boundary between different categories. My mind is very flexible, and my creativity is not restricted by any rules.
What is your main inspiration behind your fiber work and can you tell me about the design process?
Encountering different types of material in daily life is important to me. Sometimes I'll come across a material that I find mesmerizing, and it will draw me in and stir my imagination.
Fabric is one of the most familiar of everyday materials. Even though the word "fabric" sounds straightforward enough, the range of different fabrics is broad, with unique characteristics that can draw out a variety of sensations or emotions. Some fabrics imply the cool feeling of moisture, others have a fluffiness that is comforting; there are fabrics that invoke the mysterious or the ethereal; there are fabrics that inspire tranquility; and some fabrics suggest fragility, subtlety, etc.
I develop fabric pieces that reflect my strong interest in the material itself, how fabric is inherently the opposite of metal, which is the material that I exclusively worked with for many years. I strive to bring out the fabric's inherent characteristics and beauty. I give it a new identity through re-shaping it into three-dimensional forms. For example, because I love the translucency of fabric, and working with layers and adding moving parts, I can create playful, mysterious, and ethereal atmospheres.
Besides being inspired by the material itself, I am also motivated by the process. Almost half of my creative time is spent experimenting. During the experimental process, there is sometimes a breathtaking moment. I pay attention to these accidental discoveries, capture those moments and develop new ideas from that point.
The full potential of what I can do with fabric is still unknown to me. I'm on a journey to explore the endless, unlimited possibilities of this material.
Any future work of exhibitions we should expect to see your work?
My next exhibition will be a solo show at Galeria Teresa Seabra in Lisbon, Portugal. from September 1-30, as part of the Bairro das Artes 2018 event.  My plans for next year include the LOOT 2019 show at The Museum of Arts and Design in New York, April 8-13, a group show in September at Galerie La Joaillerie par Mazlo in Paris, and plans are being made for a trunk show at MoMA New York's Design Store.
Interview by Isabeau van Maastricht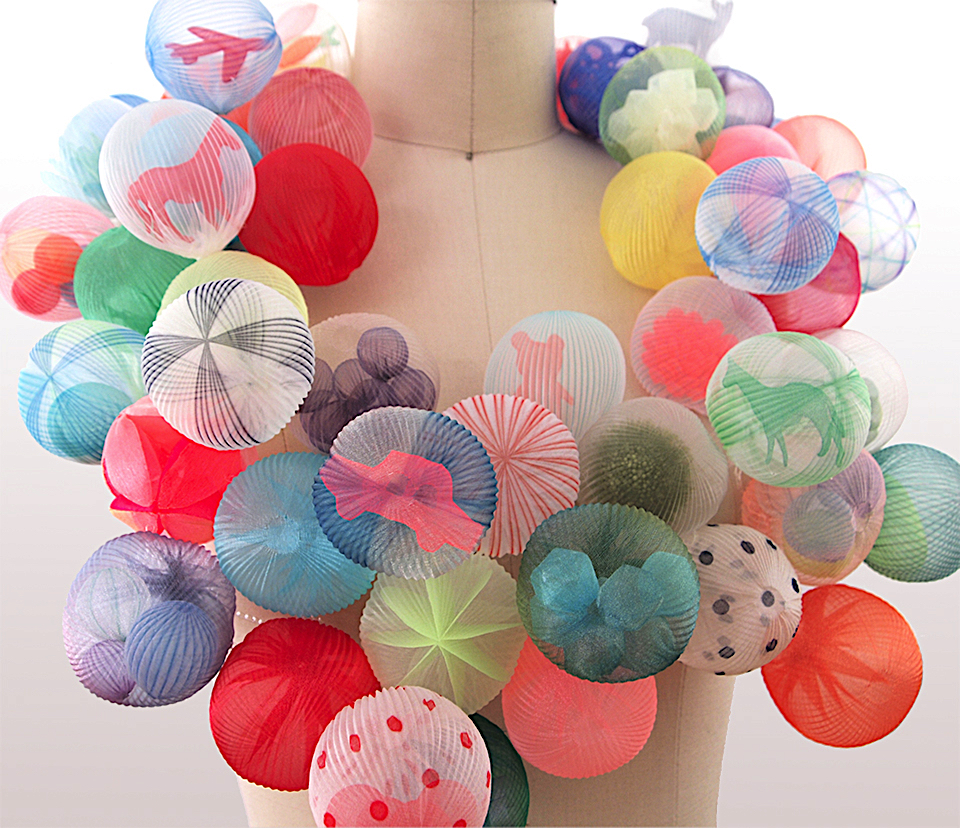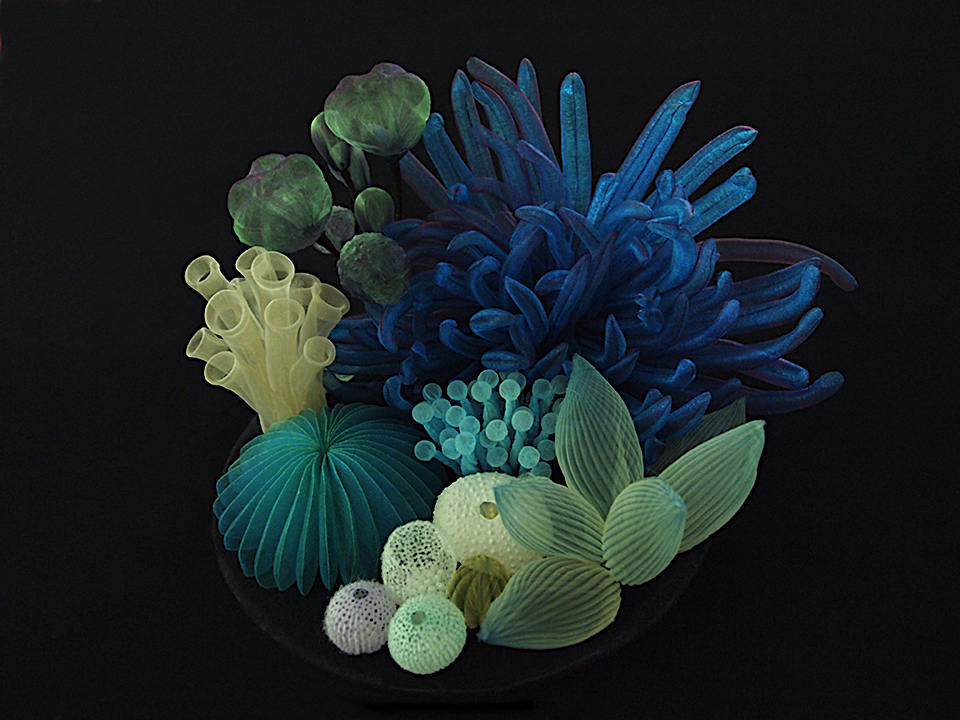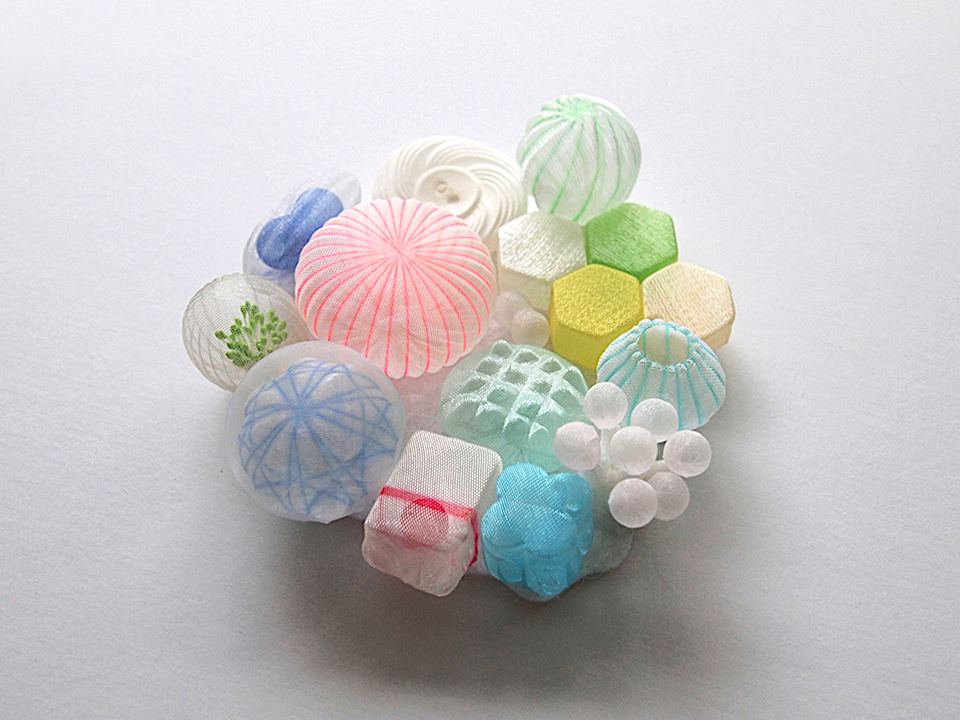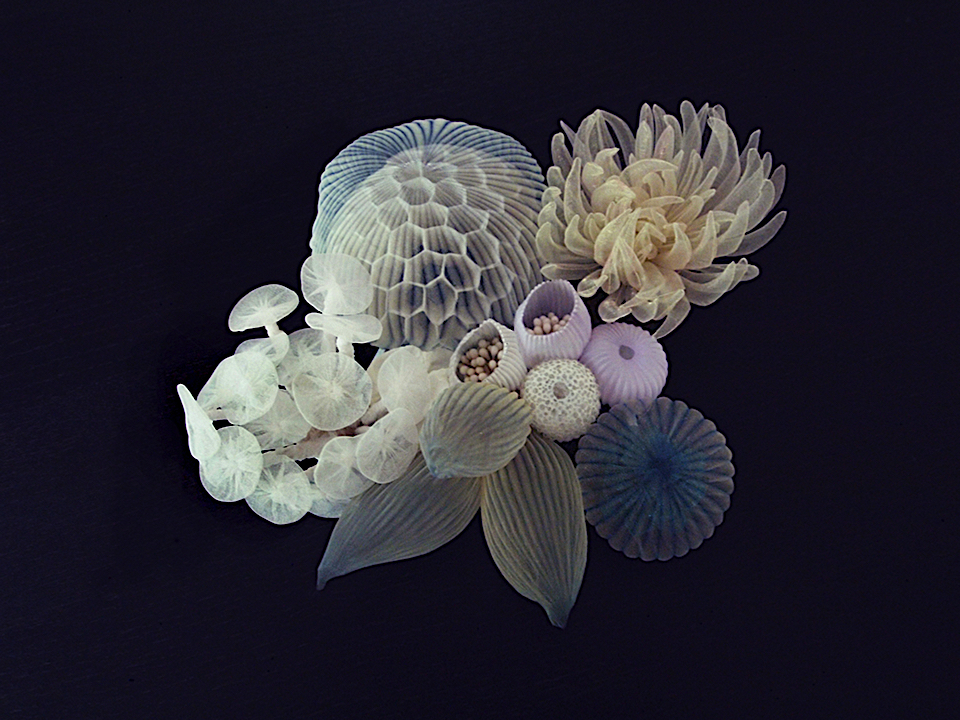 ``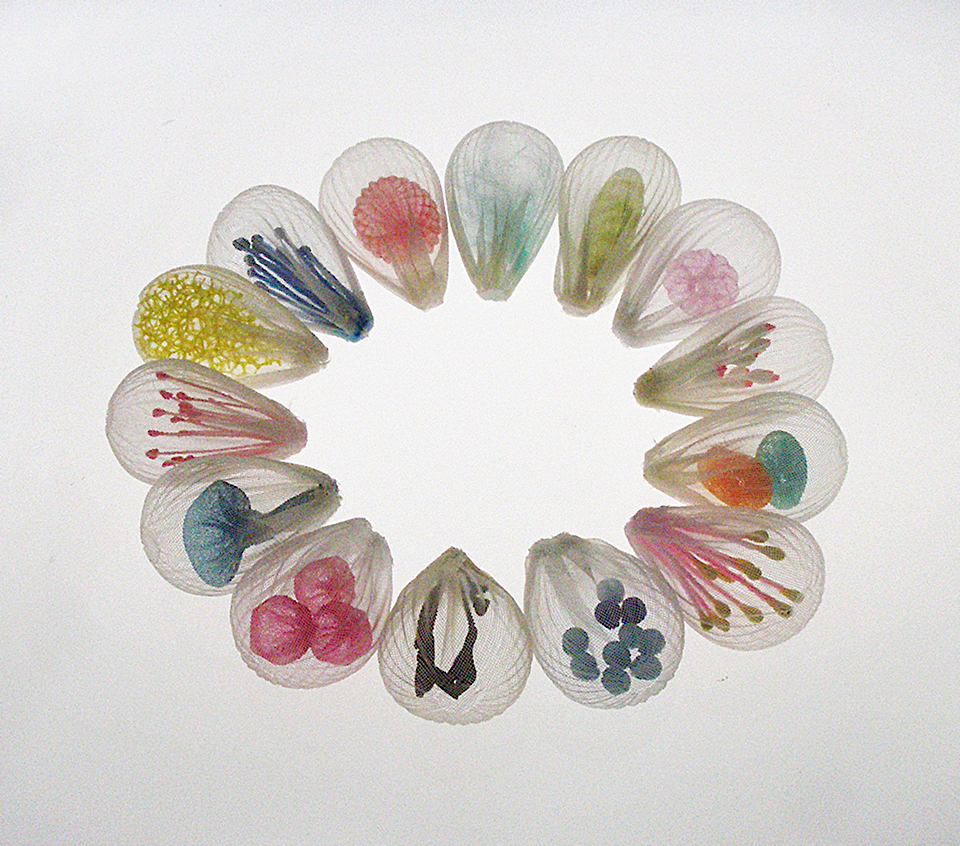 GALLERY
rikako nagashima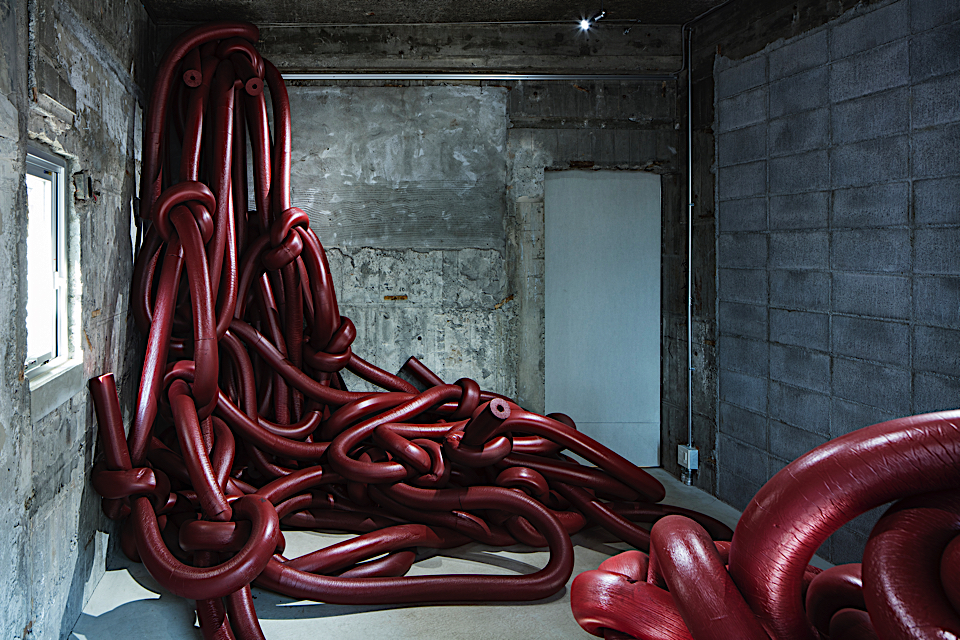 Japanese artist Rikako Nagashima gained recognition through her "Musubi" installation that represents the idea of "tying together" and the name "Musubi" means just that in Japanese. The installation served as homage to the artist Anish Kapoor that had been requested by the curator of the exhibition. Even though we can recognize the inspiration drawn from the artist when it concerns scale, color and intention there are unique diversities in her art, which are closely connected with her female background growing up in a Japanese society sharing its culture and religion. 

Here is how Rikako explains her story and inspiration behind her installation:

"Anish Kapoor is said to be an artist of dichotomy, and his works convey the concept of dichotomic existence such as happiness and sorrow, life and death, beauty and ugliness, and good and bad, that reflects life and religions in India. In addition to the aspect of dichotomy, I felt a sense of masculinity in Kapoor's work, perhaps because of the massive impact of the large object erect against gravity. Since I also found that his philosophy has some affinity with the Eastern philosophy of Yin-Yang, I conceived an idea to create an installation that would counter the strong existence of his work with reference to the concept of Yin-Yang. Just like the way Kapoor's work is closely related to life and religions in India, my idea is to express dichotomies reflected in life and religions in Japan, with a focus on reality that I face as a woman. "

"In Early Jomon period in Japan, people started making clay figurines of women, which indicates the beginning of the Mother Goddess worship. However, in the Middle Jomon period, people started breaking the clay figurines they made. According to a theory, an act of cultivation of crops that started around this period did harm to the earth or the bodies of Mother Goddess, and people wished to grow crops out of the bodies by breaking them. In my view, the clay figurine, which accepted the act of breaking and natural course of all existence, is associated with the woman's womb signifying the receptive nature of the female gender. (…) A womb can conceive a life, regardless of whether a woman wishes or not. On the contrary, humans think and make decisions between good and bad, or whether to keep or kill a life. (…)"


"The commonly used Japanese word for "bear/give birth to", umu can alternate with a word musubu according to a traditional definition, which is a word commonly used for " tie together ". Originally, the word musubi (tying / a knot) comes from a word musu (to grow / to develop) combined with a word hi (mythical power), and the act of tying together signifies people's wishes for succession and prosperity of life. (…) Since ancient times, people pray to Musuhi gods for succession of life in Japan. Generations of musu-ko (born boy = son) and musu-me (born girl = daughter) were born from the body of the Mother Goddess (earth), and as a consequence, we all came into existence today. The circle of human life in this world –– multiple repetitions of lives being tied together and separated, being born and dying –– is exactly like the way how the womb has accepted everything beyond what is good or bad. At the same time, there are also numerous women who made difficult decisions not to join this circle under various circumstances."
"What I created as an homage to Kapoor is meant to be broken clay figurines –– or my silent determination to accept dichotomies of all existence, humbly presented to the artist with my prayers. The will and voice of my body told myself to behave like a womb without questioning good or bad, while constantly transforming like water –– and our efforts resulted in this ever-transforming installation created through the continuous act of tying. "
Rikako is known for using the female body as inspirational sources for her installations, which for some might be experienced as provocative or even disturbing. It is the search for the natural truth in her art that makes audience react differently when interpreting her work and for some her "Musubi" installation might reassemble tangled blood vessels.
For Rikako the connection with the female body in her latest installation is strong :
'There is blood that is seen every month, there's monthly pain, there's pregnancy, abortion, childbirth, and various occurrences that happen within a woman's body. Because there is pain, there is relief. Because there is discontent, there is happiness. Because there is death, there is life. While being unconscious, you become conscious. The woman's body is wrapped in this experience of Yin-Yang, so it became the basis for this piece. (...) Although the audience will interpret the work in various ways, my goal was to create a piece where you can tangibly come in touch with this natural truth. "
The intended message behind Rikako's natural stance work is that of human existence coexisting with the natural world. Her main message is :"I want to question what is nature and what are humans. Although humans exist as part of the natural world, they also behave in unnatural ways in both good and bad.  Nature always exists as a dichotomy. If there is light, there is shadow. If there is happiness, there is sadness. If there is life, there is death. If there is consciousness, there is unconsciousness. If there is city, there is nature.
I want the people who live only believing the truth of one side to pause and consider that the other side also exists, but that either side can not exist without the other."
Amanda Andersson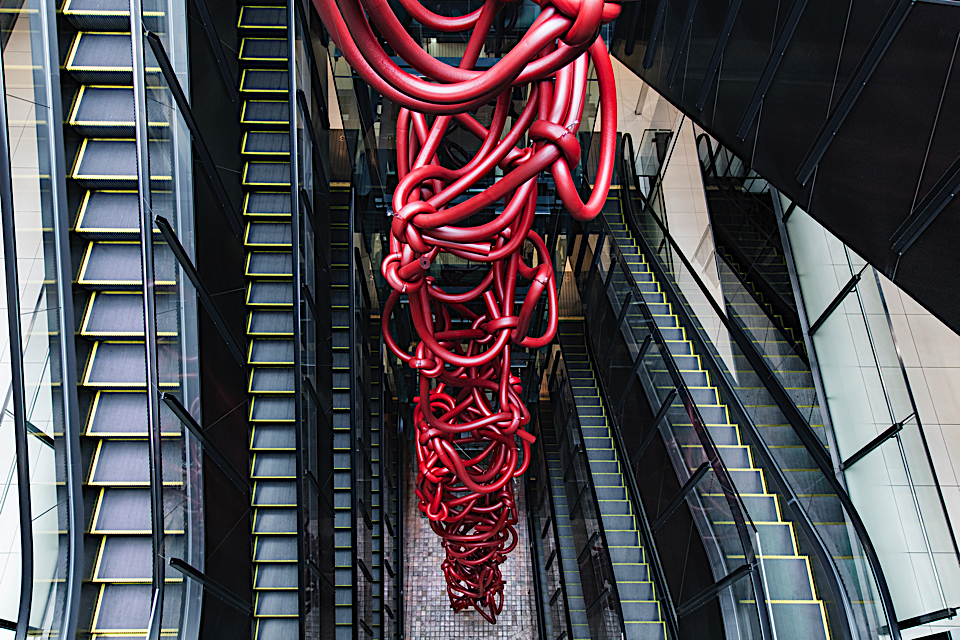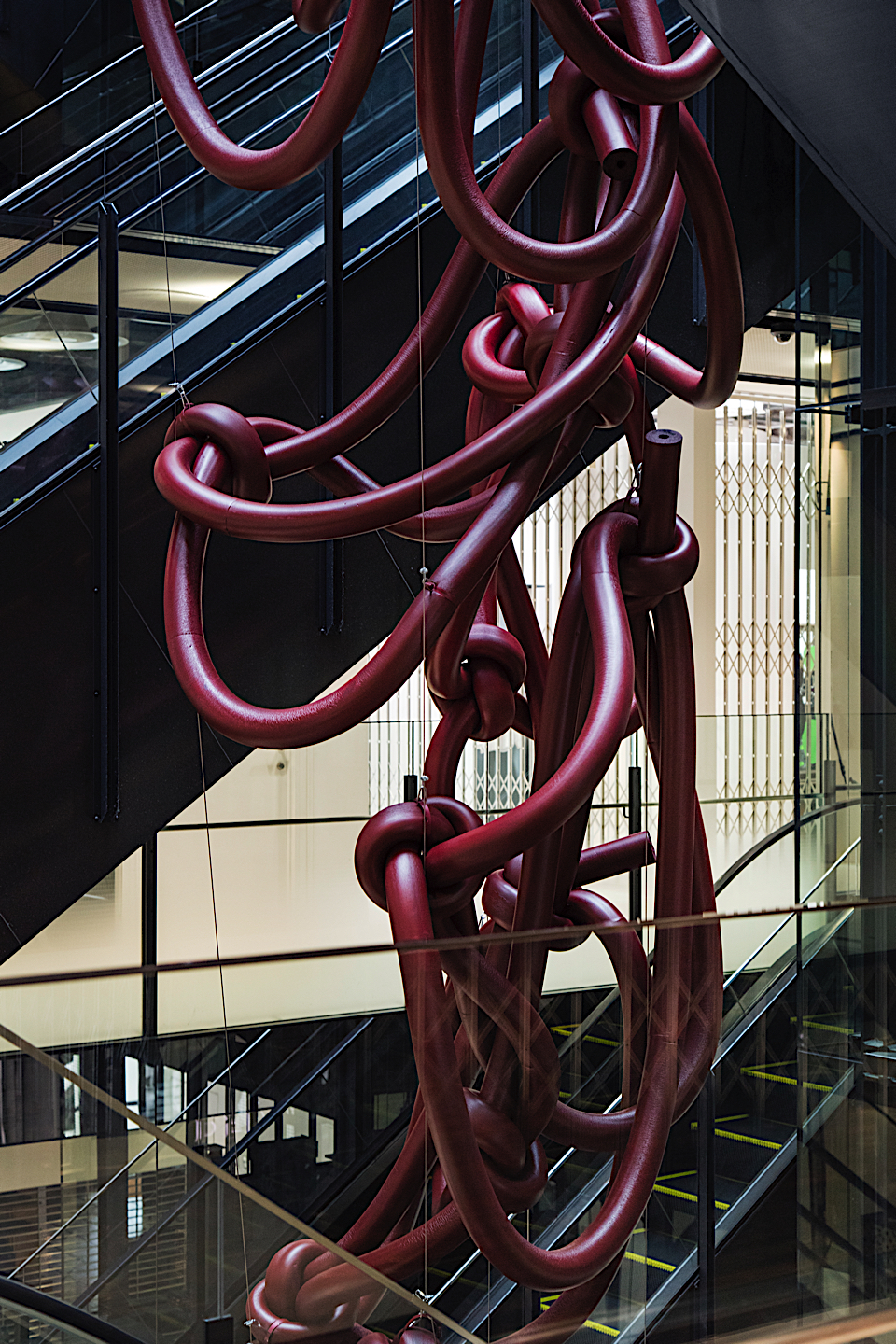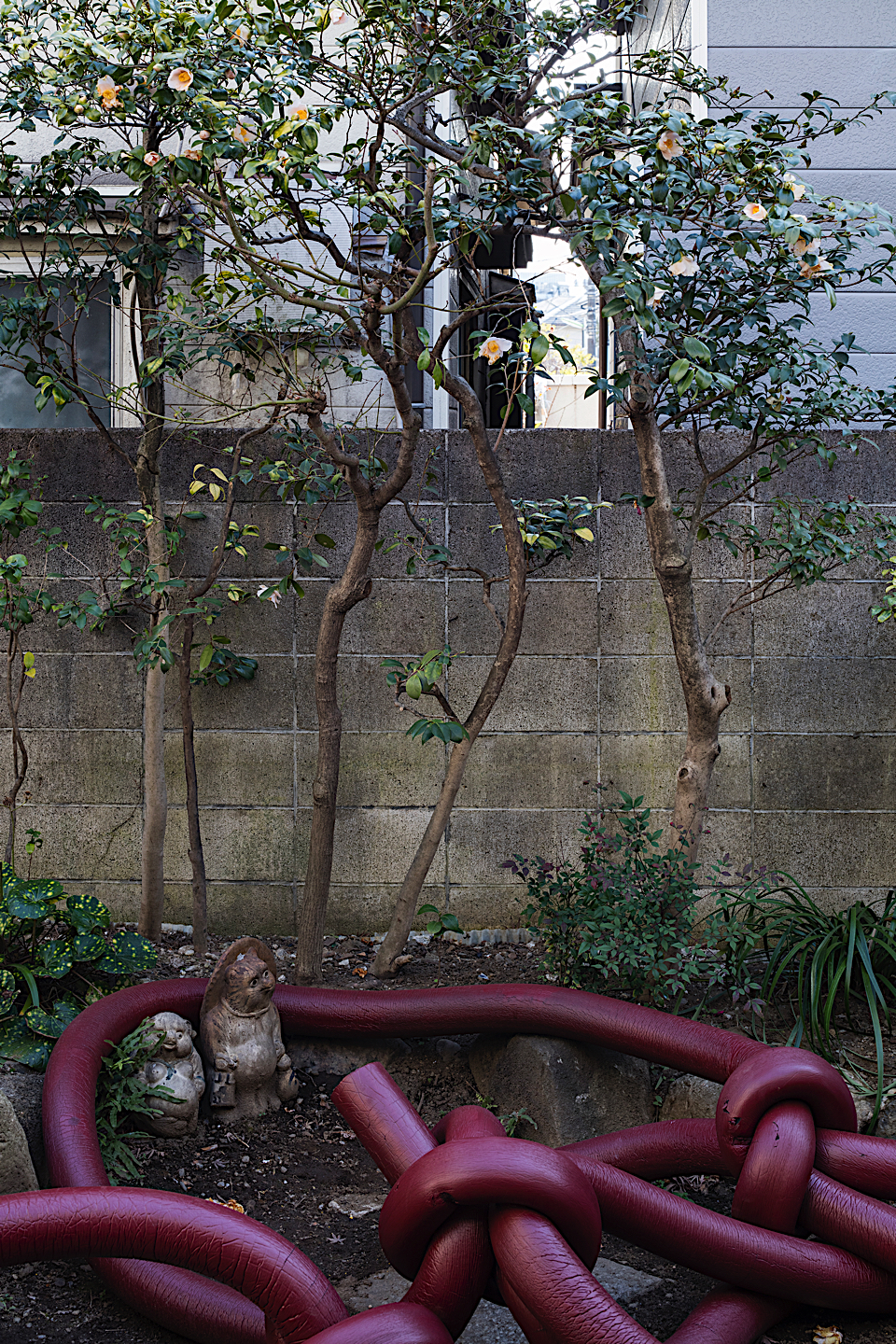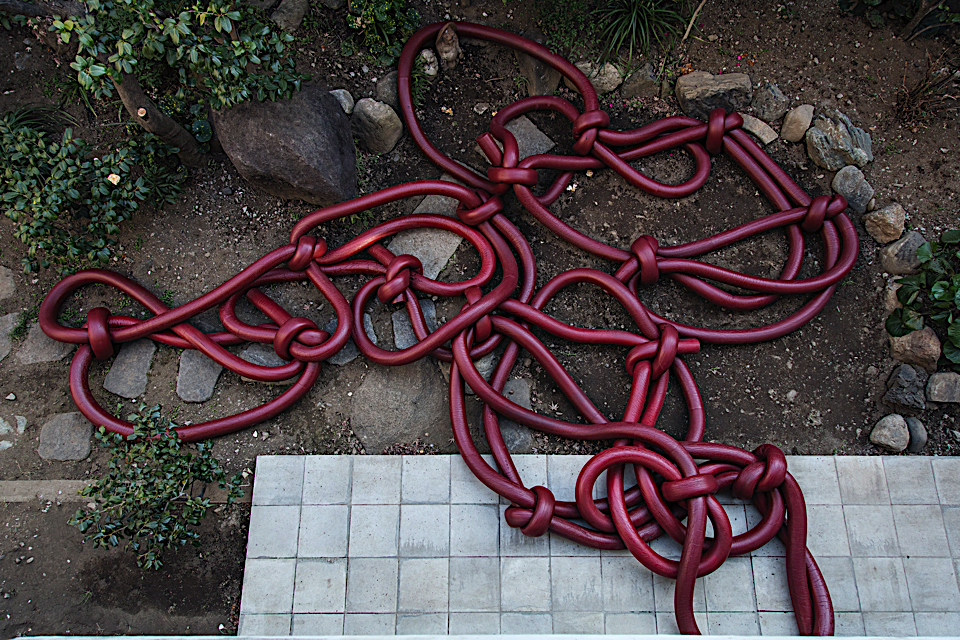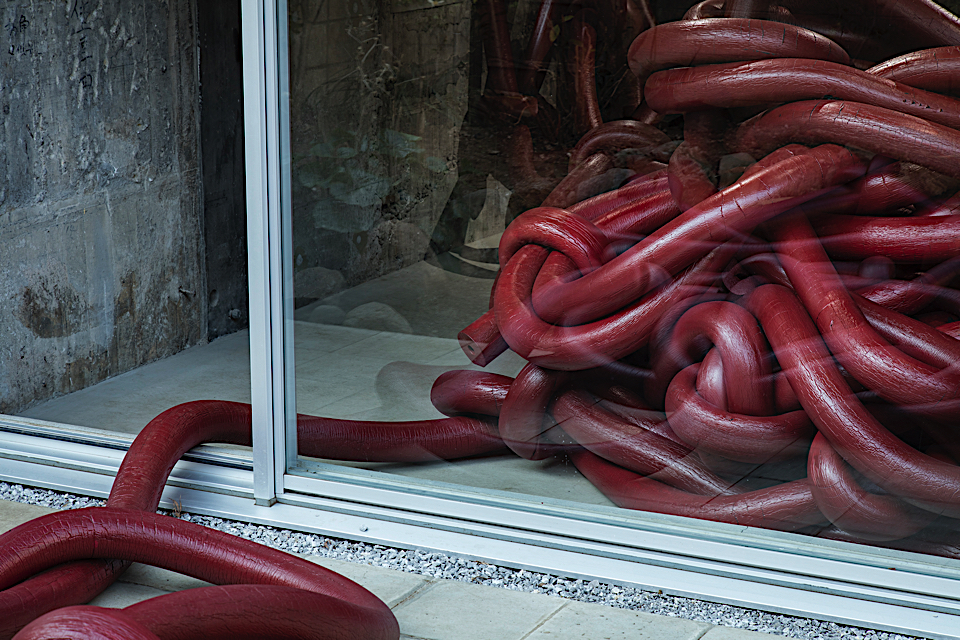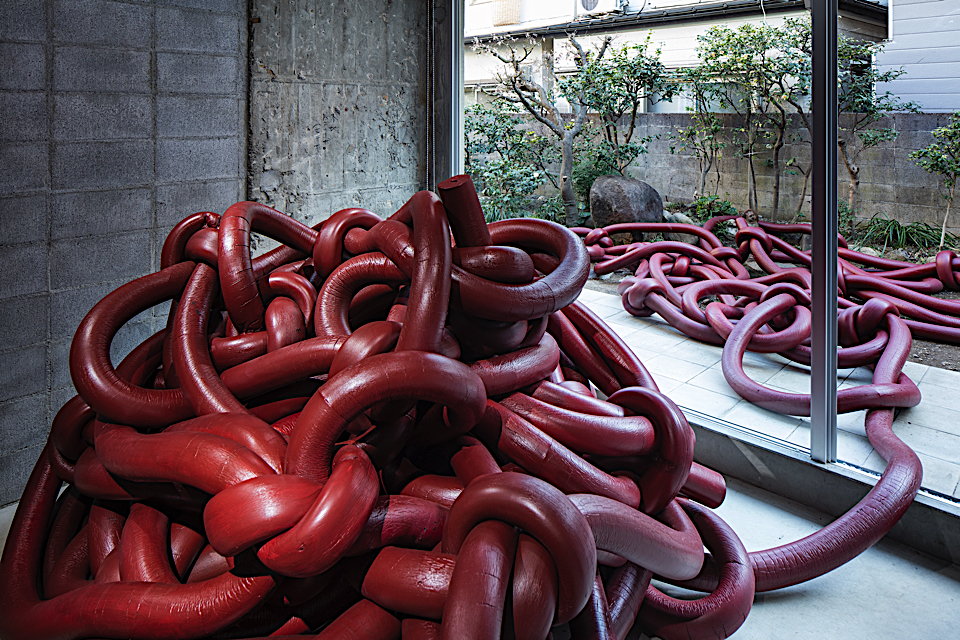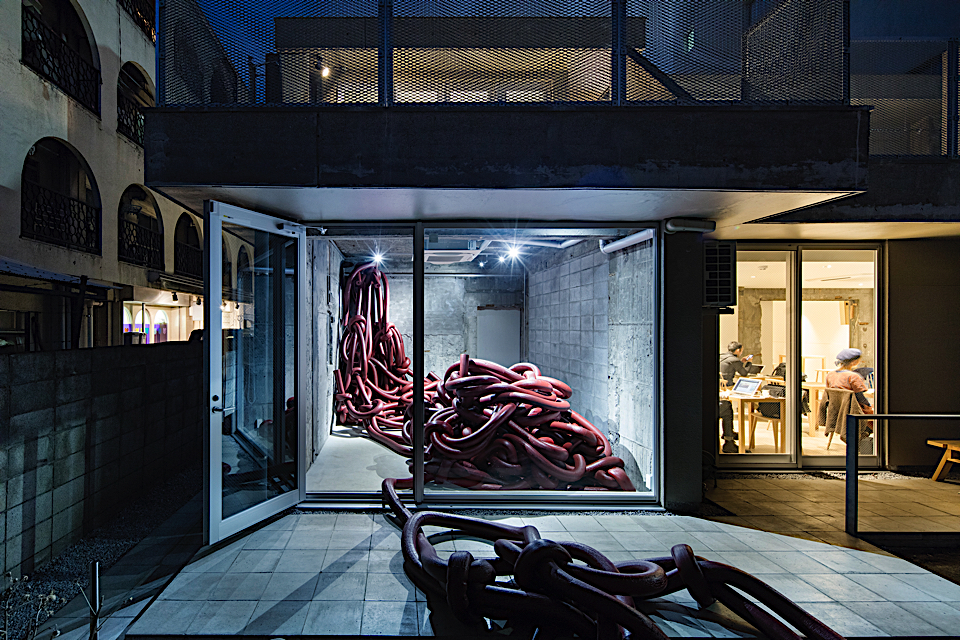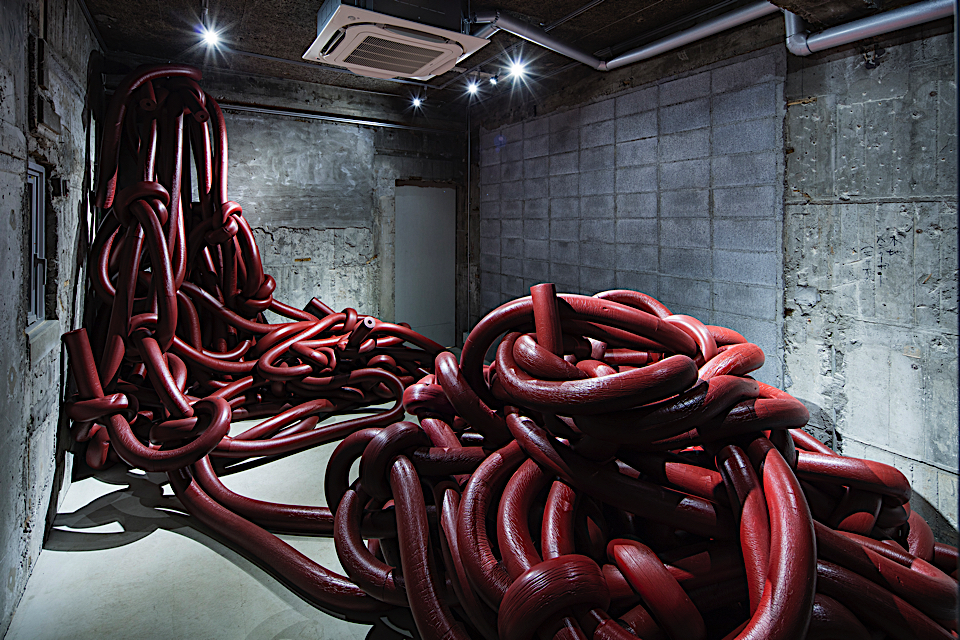 GALLERY
waldemar strempler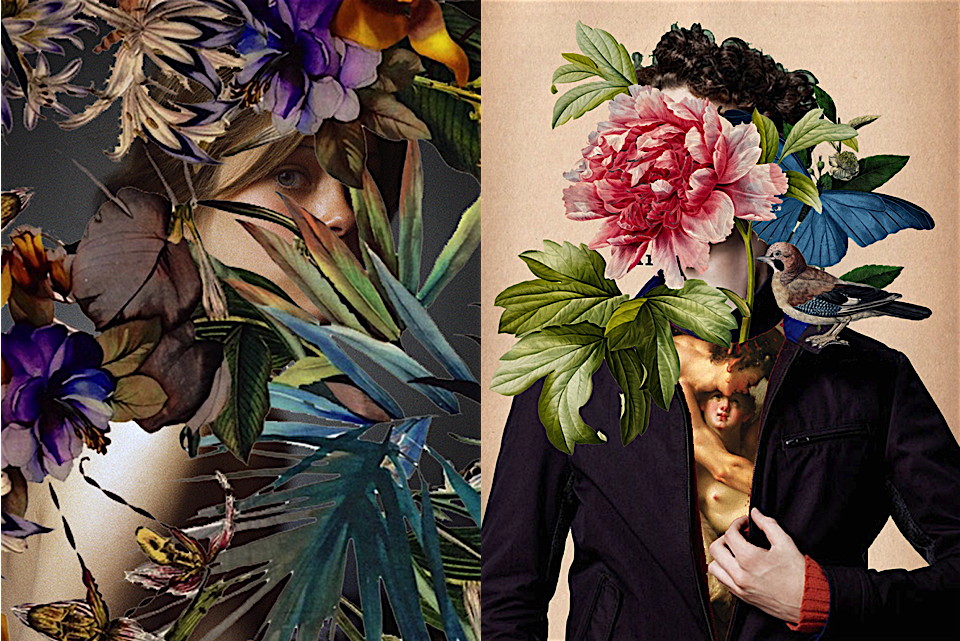 Strempler seems to capture true emotions in every collage that he makes. Even though he mixes several references in his work, most of them still feel timeless. Trend Union used one of his works for the invitation of the AW 2019 lectures. His work got to be the face of this new season, because it was the perfect match for the themes in the trend books. To know more about the artist behind this storytelling work, we asked him some questions.

How did your background in being an art director influence your work? 
I don't know if maybe the influence even went in reversed sense.
It's complicated to quantify or describe the quality of impact. 
In any case my profession as an Art Director did allow me to develop artistically, but also to be free and independent of any pressure for success.

What attracts you the most about using mixed media in your artwork?
Any media has its own characteristics, its own laws, as well as its appeal, I like to experiment and I wish to work free and independent in the process of creation - Therefore I could never limit myself to one media only. 
By usage of multiple media it might give the possibility of accidentally creating effects that have a strong artistic impact. So this is something that I find very interesting.

Why is the aging process and destruction important for you work?
The process isn't actually that important to me. I do however have affinity for materials that tell their own story thanks to aging and destruction. Materials that somehow have a past life. Including tracks of usage such as tears, wrinkles, stains, or bleached out writing.

Can you describe the process of creating an artwork?
In the beginning - actually still - there is a certain reverence for the empty page and a certain anxiety before I do the first stroke. Sometimes I'm simply going trough a messy pile of different materials in my atelier, as that is mostly the first step. If I am finding something interesting during this process, one thing might lead to another, or not. It's anyhow always important to me to allow work rest for some days or even months. Sometimes even years later, my critical view falls onto the work, and I either like, rework, overdraw, or even abandon it.
What would you like people to think when they see your artwork?
This is not that important to me. I work for myself and want to stay independent from something like a "taste of an audience". So for me it's completely all right, if someone falls into astonishment, pleasure, gets inspired or even repelled. Although there are a few people who are especially important to me as well, as their opinion. Whenever those people discuss my work I listen carefully.

Is there a particular work that stands out or is your favorite, and why?

I don't have a favorite work. There are however some works, which I'd rather not sell, which I like to have around me. Why? No idea! Mostly these are pieces, which I look at after the process of creation, and ask myself: Was it really you, who did that?

What does the future hold for you? 
Who knows? "Höhere Wesen befahlen: rechte obere Ecke Schwarz malen!" Polke's work title translates to "Higher beings commanded: paint black right top corner". To put it with other famous words: "In this world nothing can be said to be certain, except death and taxes" (Benjamin Franklin)

stremplerart.tumblr.com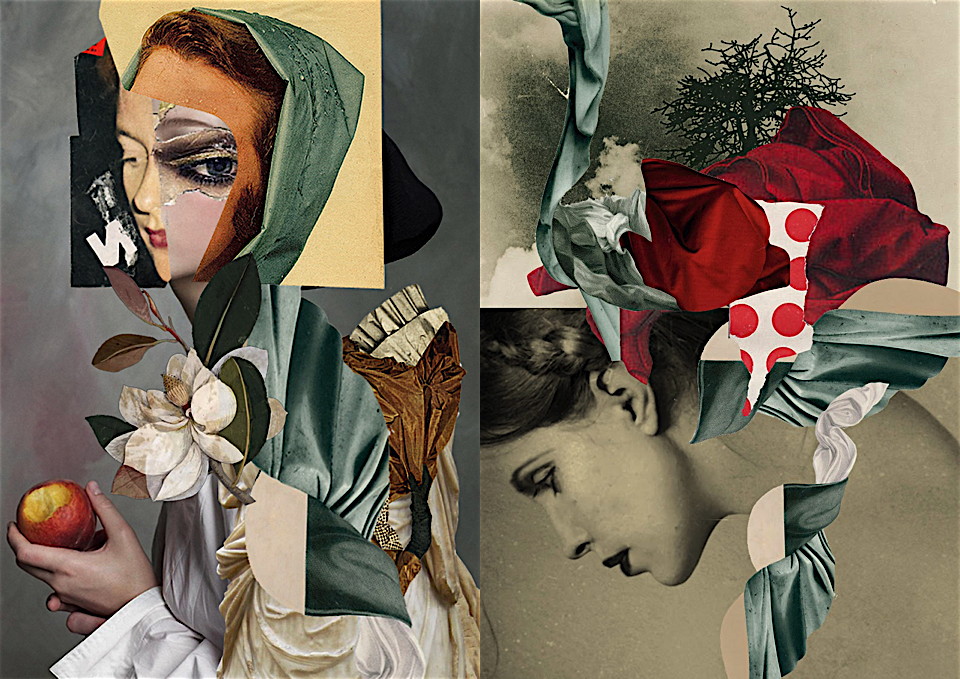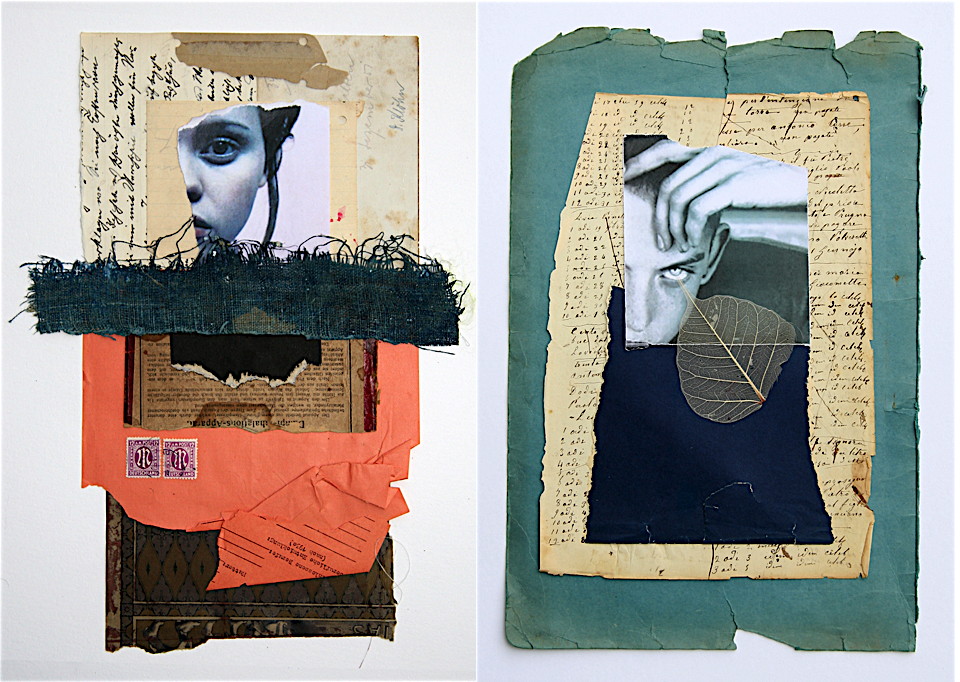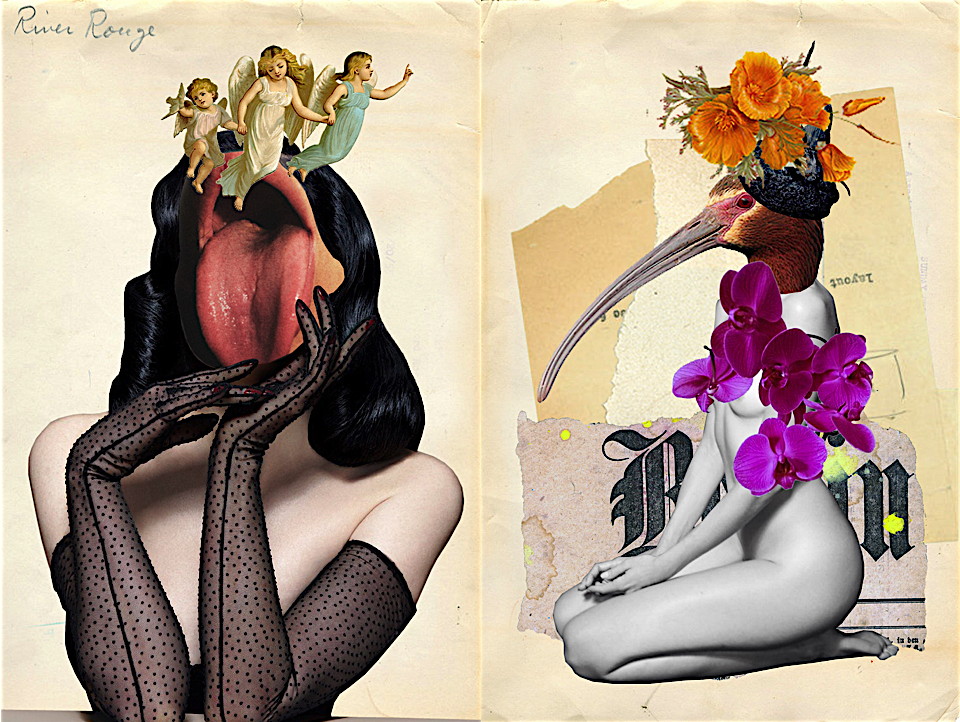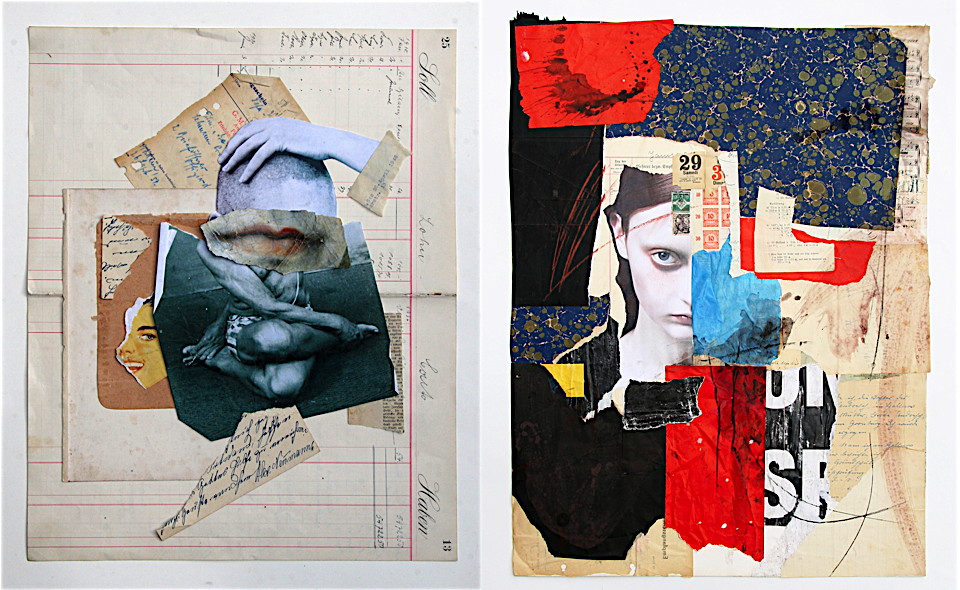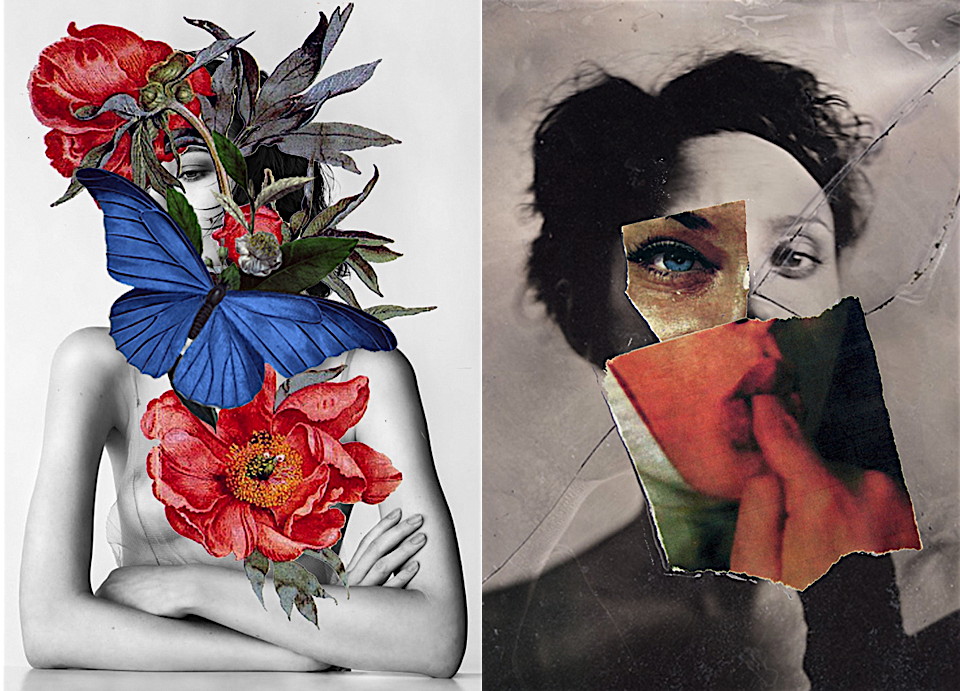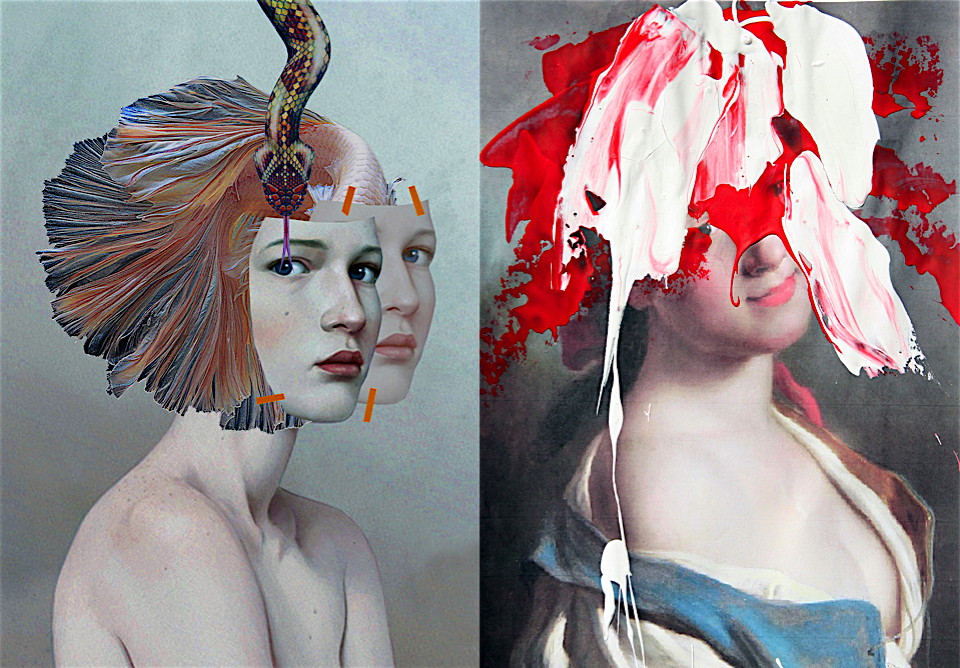 GALLERY
weaving connections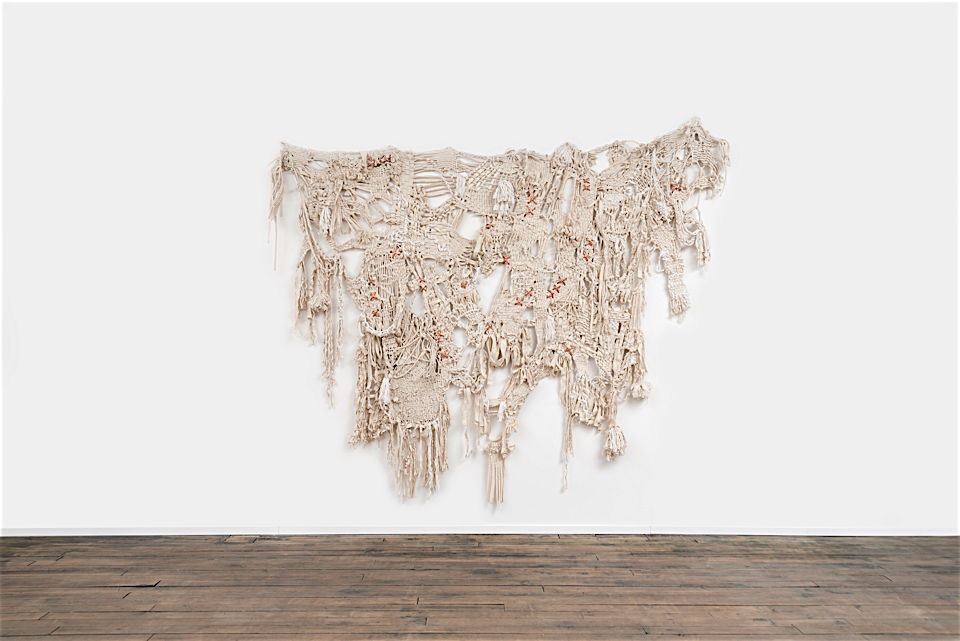 Tanya Aguiñiga is a Los Angeles based artist, designer and craftswoman. For more than a decade now Tanya has helped lead the way in a flourishing movement of using fiber and weaving in art and design. She is a multi-talented artist who is pushing the boundaries of what art and materials can be. She regularly creates large scale, woven installations for museum and gallery exhibitions as well as for interior design projects, and she continues to produce a line of woven accessories which are sold around the country.

At the core of her practice however, is a consistent connection to community, to her roots, as well as with those around her. As she says in her biography, "she investigates how craft disciplines connect our lives through culture, tradition, material, function and community."

Whether a public performance enacted to bring attention to the unfair practices in the fashion and textile industries in Los Angeles, a private commission for an upscale hotel, or an installation for a museum exhibition, her work conveys a sense of warmth, strength, color, and connection The twisted, sculpted, structural threads create an open network, a sense of give and take between viewer and artist. Her use of felt, a laborious, time consuming technique involving hours of wetting, patting, and shaping, is also about the importance of process, of connecting to materials and to the object.

Tanya has worked with artisans in Chiapas Mexico to help them develop their craft to create better economic opportunities, and in a series of Border Art Workshops from the early 2000s, she worked with underprivileged children and families living near the San Diego-Tijuana border, where she herself grew up.
Her most recent project is Ambos (Art Made between Opposite Sides), created to "re-contextualize borders and generate a localized hub for international collaboration." Throughout the month of August 2016, Ambos took over an empty storefront at the border between Tijuana and San Diego and held creative workshops, artist interventions, collaborative events, and performances meant to draw attention to the sense of connectedness along a border, as well as honor the 30-year old artisan market which is under threat of closure. One event, titled Border Quipu/Quipu Fronterizo, took as its inspiration the ancient Andean/pre-Colombian communication and organizational system called the quipu that was made through weaving and knotting. The Border Quipu engaged the daily commuters who make their way across the border by asking them to take two strands of string and tie them in a knot. These were then tied to others and so on to create a large-scale border wall-hanging Quipu. Ambos recently presented some of the artwork made during August at the Mexican Consulate in Los Angeles.

Not bound by conventional categories of practice, but open to explore the possibilities of many, Aguiñiga seems to move fluidly between each project as if they are all seamlessly interconnected, establishing an artistic practice that continues to innovate.

Blaire Dessent

Blaire Dessent is an art, design and lifestyle writer and the founder of The Vitrine, a project based business with a focus on producing pop up shops, events and editions with contemporary artists and designers. www.blairedessent.com and www.thevitrine.com
GALLERY
bari ziperstein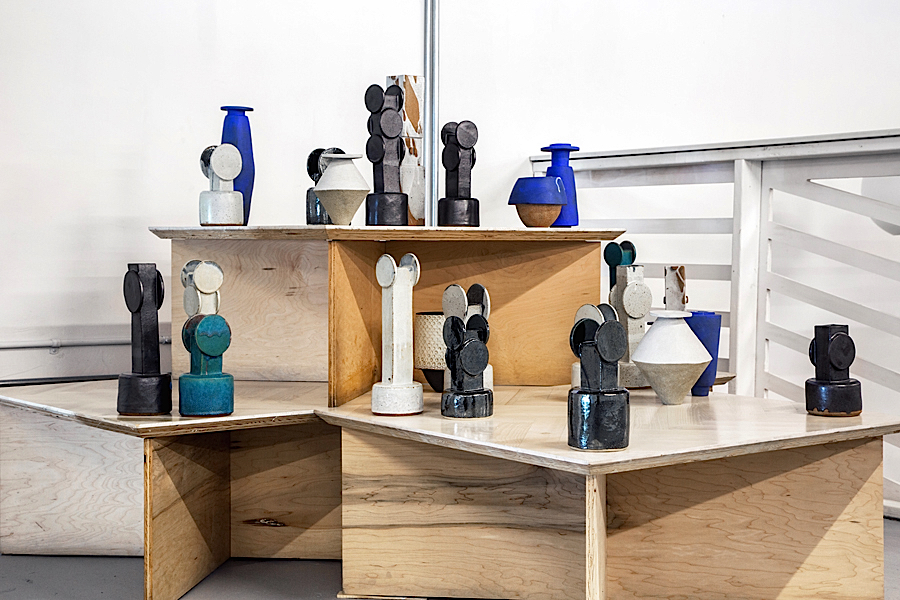 Bari Ziperstein is part of a vibrant and growing community of Los Angeles makers; Multi-talented and multidisciplinary artists, designers, craftspeople, architects and overall creatives who are experimenting and challenging the definition of what their individual fields can be. Ziperstein's primary medium is clay, but she moves fluidly moves between making art, design and objects. She studied fine art at Cal Arts in Los Angeles, and regularly exhibits her work in galleries in public art projects. About five years ago she began to focus on her line of design objects called BZIPPY, which features her signature style of building modular, brutalist style vases and lamps that are as sculptural as they are functional, as well as a line of architectural jewelry and accessories. In the same 6-months Bari might have an exhibition in a gallery, participated in a design project, and had a booth in the Echo Park craft fair, yet all of these pieces fit together under one cohesive artistic and creative practice. Here Bari discusses her connection to LA, growing up scouting flea markets with parents who collected vintage objects, her formative education at Cal Arts, and her interest in suburban house fences.
There is a growing movement of creative people across Los Angeles who are establishing successful careers, a sense of community, and having fun across multiple fields: visual art, architecture, design, fashion, craft. How has living and working in Los Angeles affected your work?
I've been living in LA since 2002, while attending Cal Arts for grad school. Los Angeles has always been a place for me to try to understand and I am surrounded by inspiration daily from my former commute to the studio across the city: it's politics and diverse neighborhoods divided by class, its shifting architecture, the hand painted signs of local business, to the extreme desert landscape.
When you were at Cal Arts and studying fine art, did you have an interest already in making jewelry or housewares or did that develop later through other interests and experiences?
My history with objects has always been there – but making specific design products for a design audience started to run parallel with my fine art practice about 5 years ago. It seemed like a natural progression where my fine art was teetering between those worlds for so long.
While at Cal Arts, I was deeply invested in large-scale site-specific sculpture and conceptual art. But running parallel was my childhood history of being raised by a father who was an obsessive collector and a mother who loves to shop. My father, Robert (Zippy) collected ceramic cookie jars, boomerang 1960s lamps, and always dressed head to toe in vintage – usually adorned with a fun bakelite pin. Traveling the country and visiting flea markets with my parents is where I first learned about aesthetics and ceramics.
Has experimentation always been a part of your approach?
Yes, it has – I can get bored so easily and it's a challenge to always stretch my engineering and technical skills (and I) often fail many many times before achieving what I want. When in the studio, the design works have a collage aesthetic where they combine ceramic, walnut, and rope in unexpected ways.  The rope acts as a drawing material in space – allowing me to form a visual line with this very soft material.
There is a strong architectural element that runs through your work as a visual artist and as a designer. References to totemic structures, geometric forms, a feeling of protection are seen in many of your vases for BZIPPY, in the Breast Plates series as part of your jewelry line and also part of your visual art project titled, "Decorative Protection." Can you talk a bit about the influence or interest in architecture in your work?
My artistic practice draws attention to the way various built environments, ranging from architectural to consumer-oriented constructions, relate to desire and aspiration. It's within these ideas that the works play with the huge subject of architecture and start to break it down – in terms of shifting its scale and allowing the architecture be disembodied from it's original influence.
Having recently moved to the East side of LA, closer to my studio, I'm focused on the iron fences that populate my new neighborhood. Those very decorative, protective fences were the focus of my fine art research for many years – looking at how specific 1980's home décor advertising from LA urged residences to install 'non-prison looking bars' for their homes. My new home doesn't have decorative bars on the property, so now the question is how does my family become a part of a new neighborhood with out becoming the women in the AD who sees safety only behind iron gates? The research is no longer on paper, it's in the lived experience as a LA resident in a diverse community.
I love your term primitive futurist to describe your series of Terracotta pots, in which there is a strong influence of ancient forms and patterns, particularly pre-Colombian. Can you talk about this term a bit and inspiration behind this series?
It's a term that I co-opted from my mentor, filmmaker Pat O'Neill's, sculptures – where there is a combination of the object having a raw quality to it but its design and patterning looks futuristic or science-fiction. This raw quality can be seen in the unglazed terra cotta surfaces to the influence of Native American / pre-Columbian pottery forms.
You have made several public art projects, for museums as well as participated in workshops and events such as the EP Craft fair. How does engaging with the public inspire or influence you?
Working on public projects is such an interesting experience – as the rules and guidelines are always set up in advance to meet the needs of a specific community or county and city arts agency. But it's so free