oma's philosophy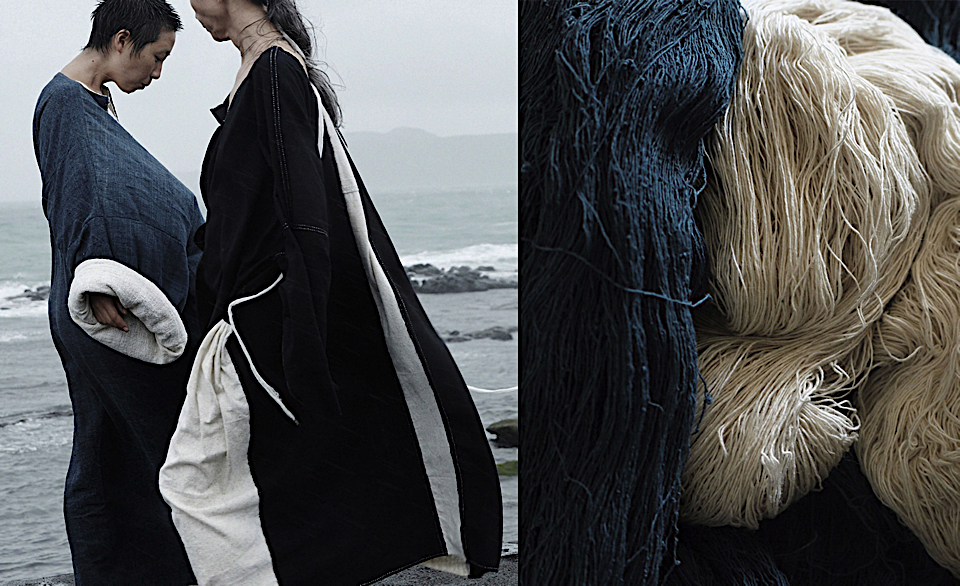 OMA is an artist and designer from Korea, who founded her clothing and textiles studio in 2010 in Seoul after having worked with Alexander Mc Queen in London.

Her very special work cleverly weaves the skills of traditional craftsmanship with an understated contemporary design. OMA shows another aspect of fashion and design, one that embodies a distinct philosophy incarnated by respect for traditional handcrafts and the environment.

Thus, she only creates a small range of bespoke pieces that are delivered through partnerships with local artisans primarily based in Asia. Her design is textile-led, its appeal lying in the subtlety of the texture, a timeless aesthetic and materials of lasting quality.

From clothes to home interior items, OMA works with natural fibers such as raw hemp, silk and hand spun cotton, and with natural practices as hand weaving and dyeing.
OMA has recently created a natural indigo and ebony collection of garments and interior textiles for Spring/Summer 2017. For this new collection she has sourced all the textile elements from diverse artisans in Korea, Northern Thailand and Laos.

Recently in Paris, she was part of the Heartwar exhibition/sale at Lidewij Edelkoort's Studio. Oma showed new creations made with different process of felting and dyeing with ebony seeds and nuts alongside with the new indigo collection.

In July Oma was invited by the Turkish design group Koleksyon and their Design Foundation to tour Turkey to meet craftsmen, textiles producers and manufacturers. She went to Hantay (Antioch) in south east Turkey close to the Syrian border. In this region she found dedicated families producing silk, cotton and others textiles with an amazing quality and remarkable know how.

Oma will continue to create unique clothes and garments and, to answer many requests she will develop this winter a new men's line called OMEN by Oma.