WATER
plastic from the ocean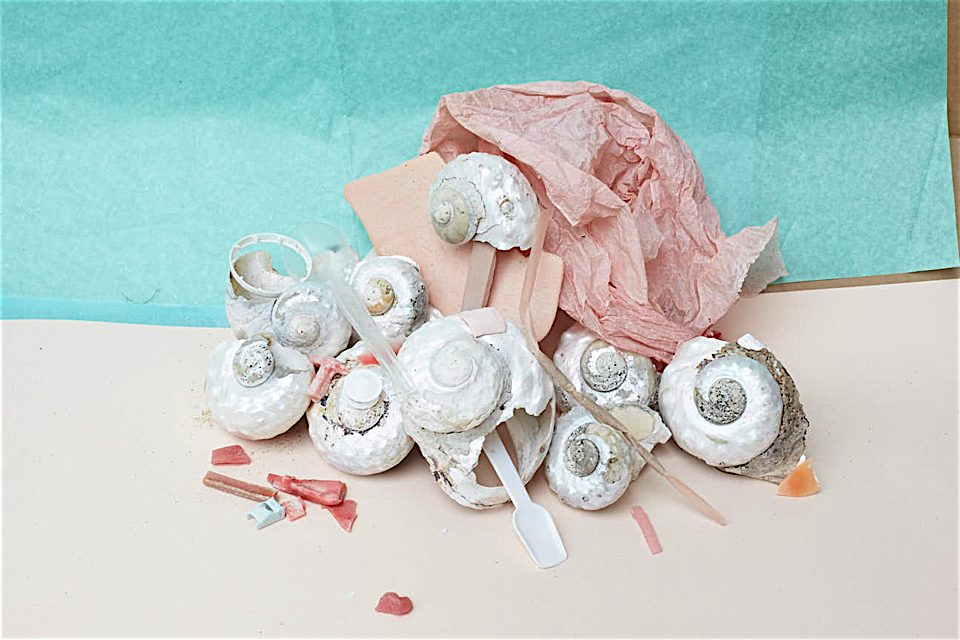 As a child, I would walk over beaches and through fields and forests to collect beautiful shells, shimmering stones, feathers and funnily shaped branches.

Much later, after I had moved from Holland to South Africa, I found myself doing the same thing. Only to discover, that I started filling my pockets with trash instead of treasure.

Plastic from the Ocean.

Colourful and beautiful in its own tragic way.
'Plastic Ocean' is an art project, which I started to create awareness around pollution to try and prevent  ( or at least reduce) plastic pollution.

In making artistic sculptures out of the objects I find, I try to evoke an emotional response  from my audience by creating a contradiction.
A clash between initial aesthetic attraction and after a second look : repulsion and the realisation of the tragedy  trash causes.

Our beaches are covered in plastic confetti and there really is nothing to celebrate.

Words by Lysbeth Bijlstra

plastic-ocean.net

thirza schaap's instagram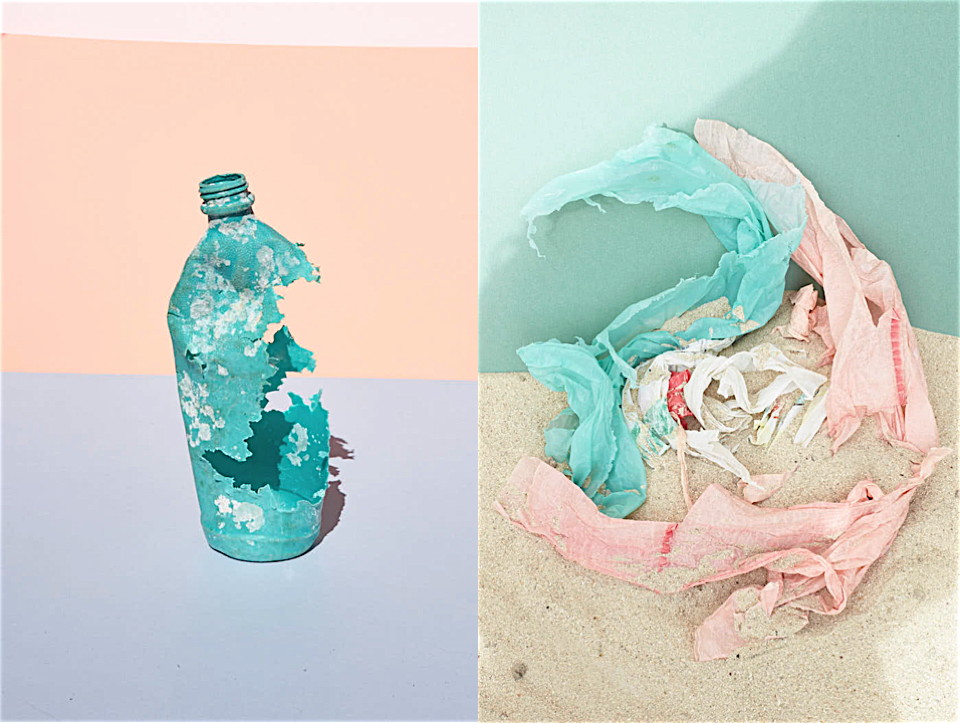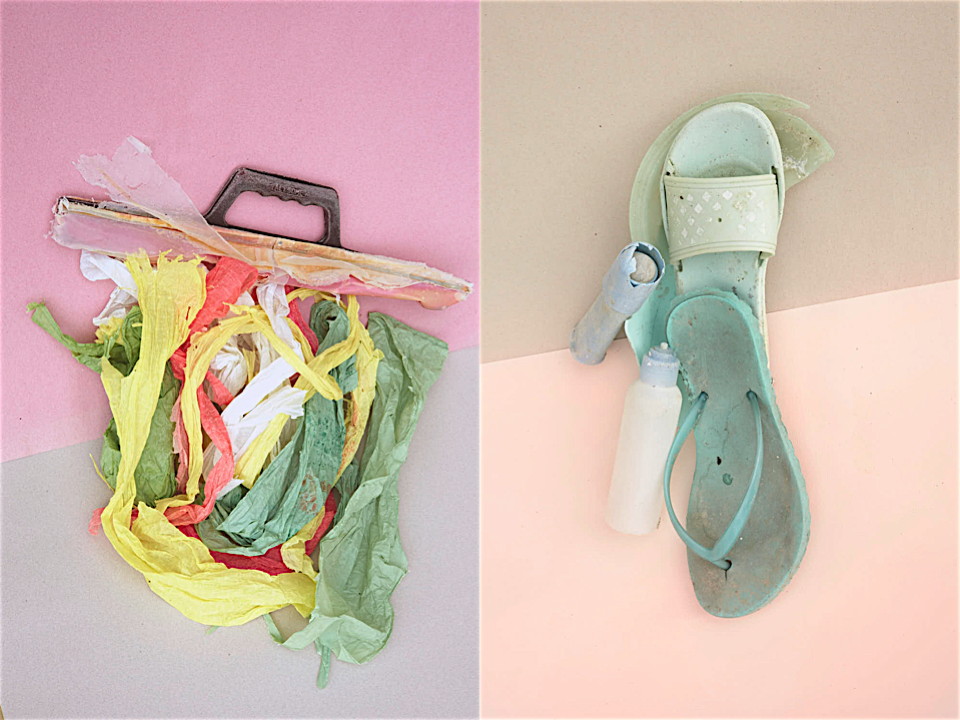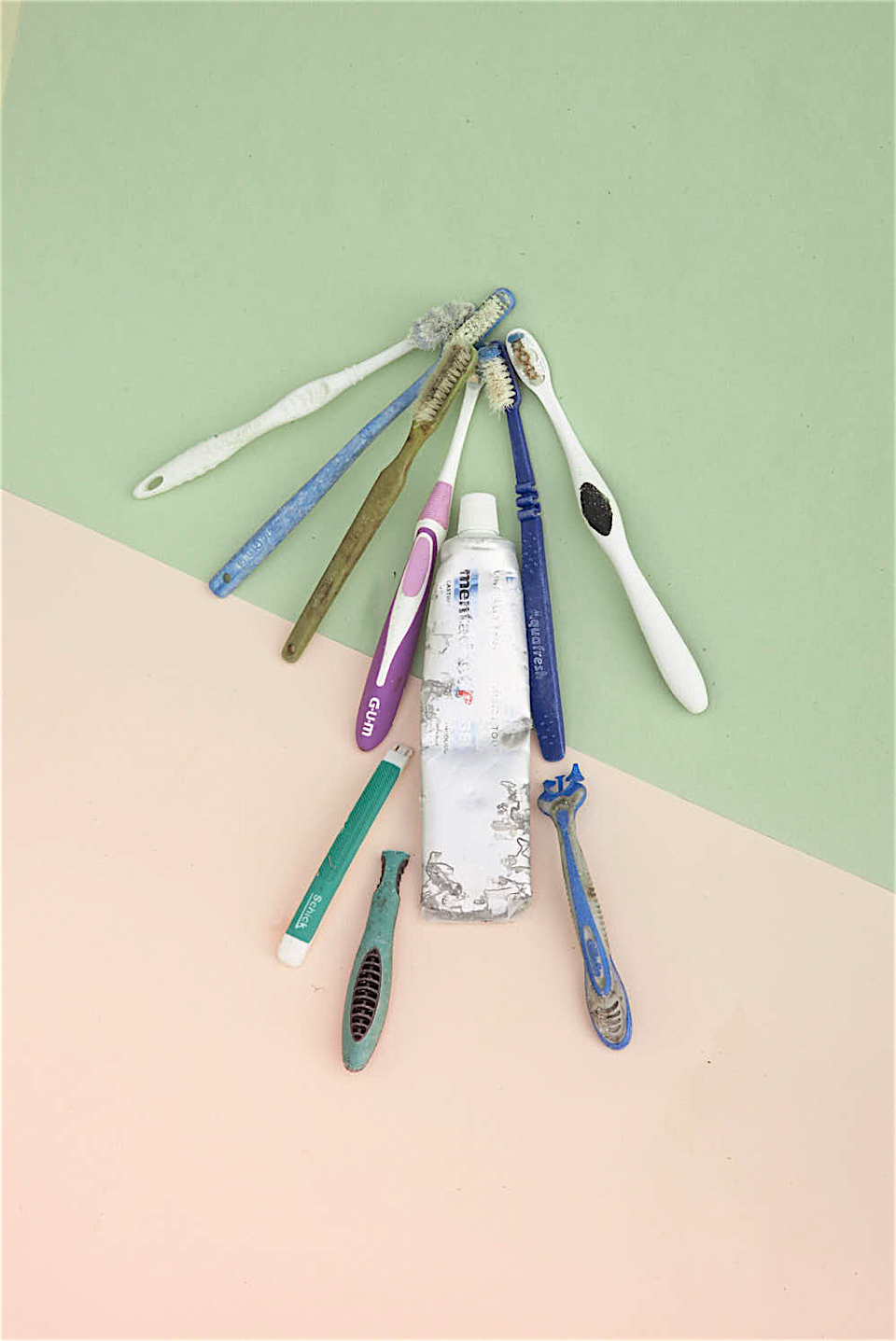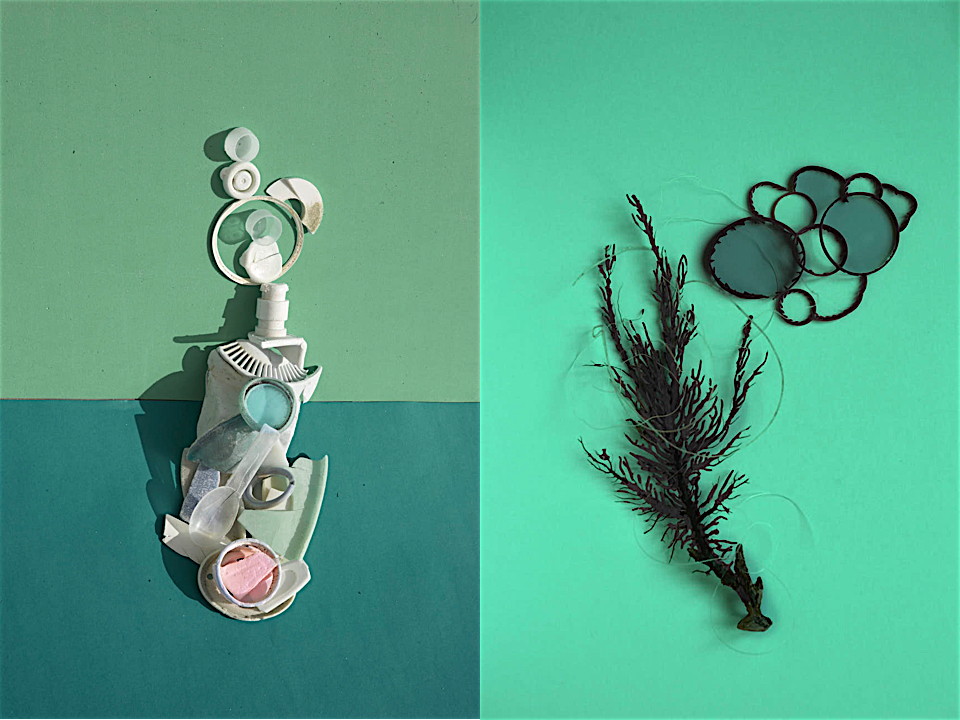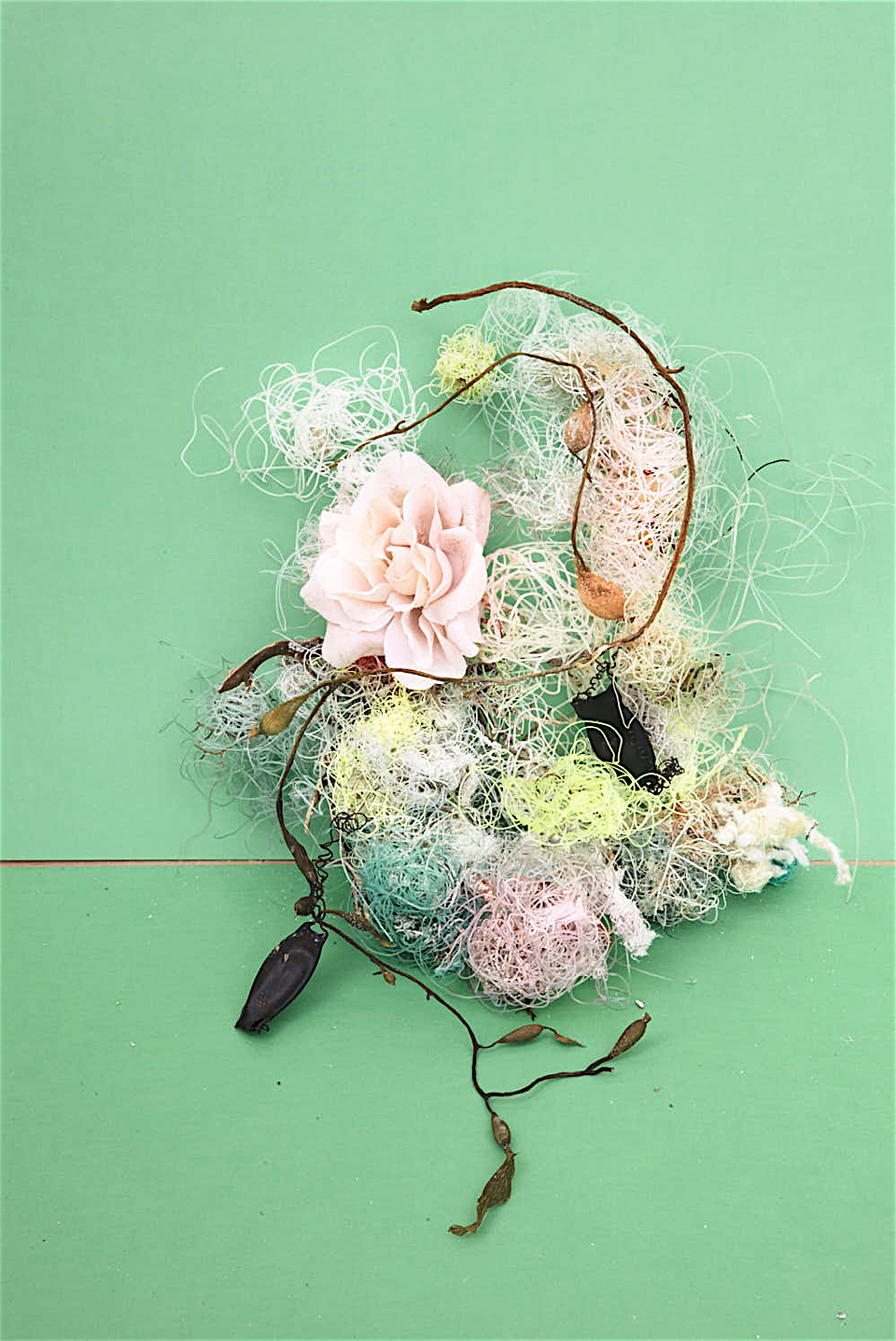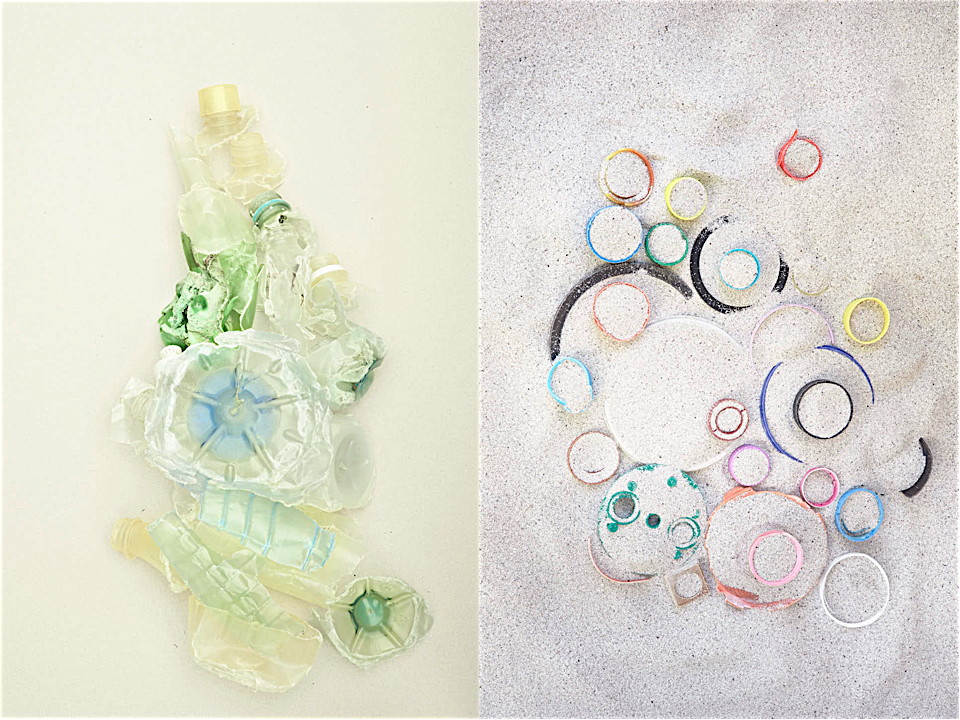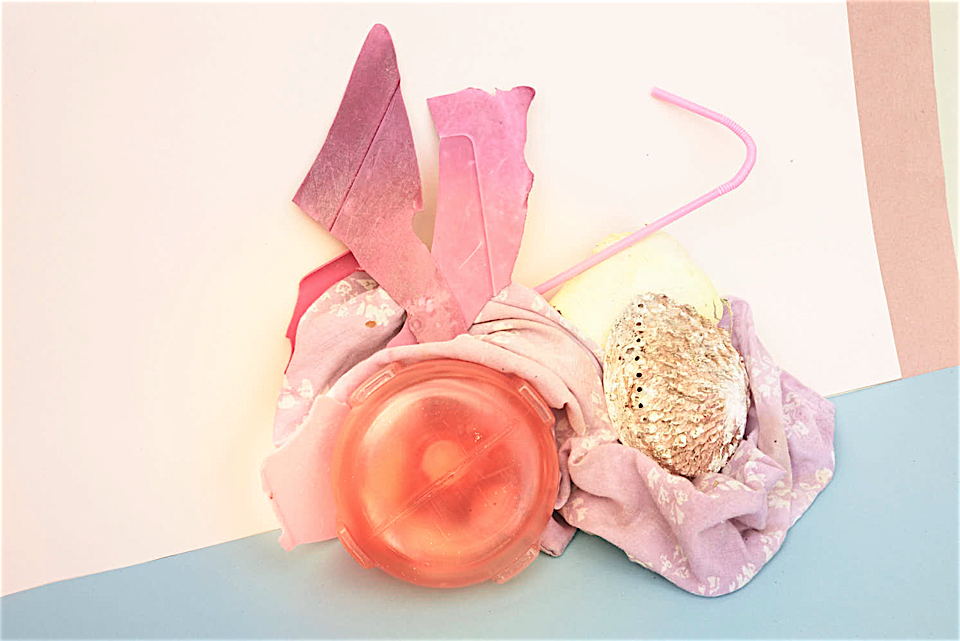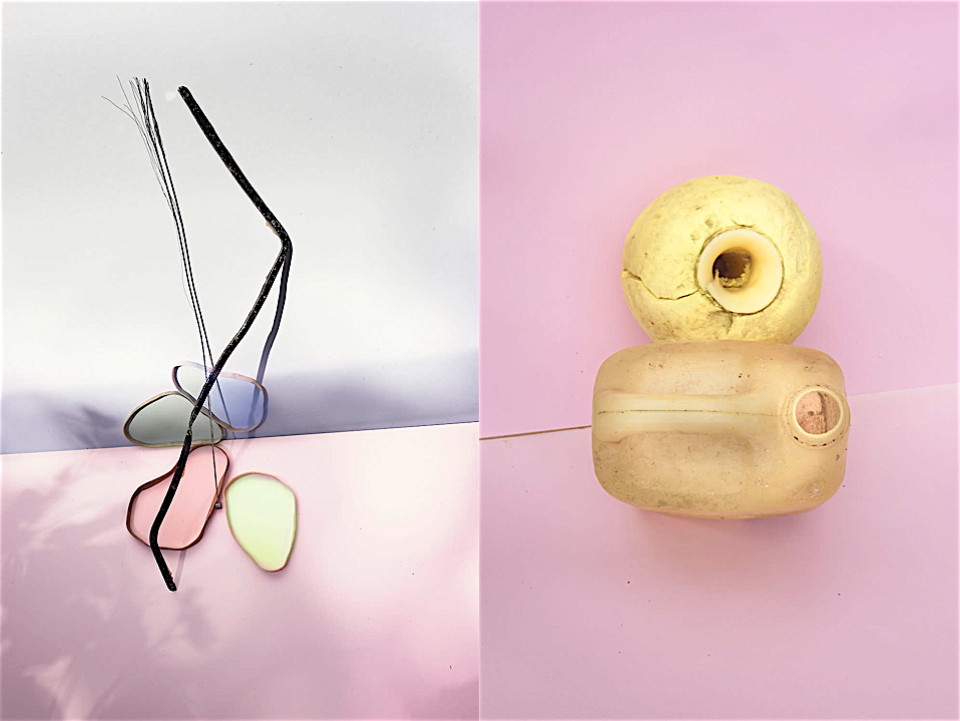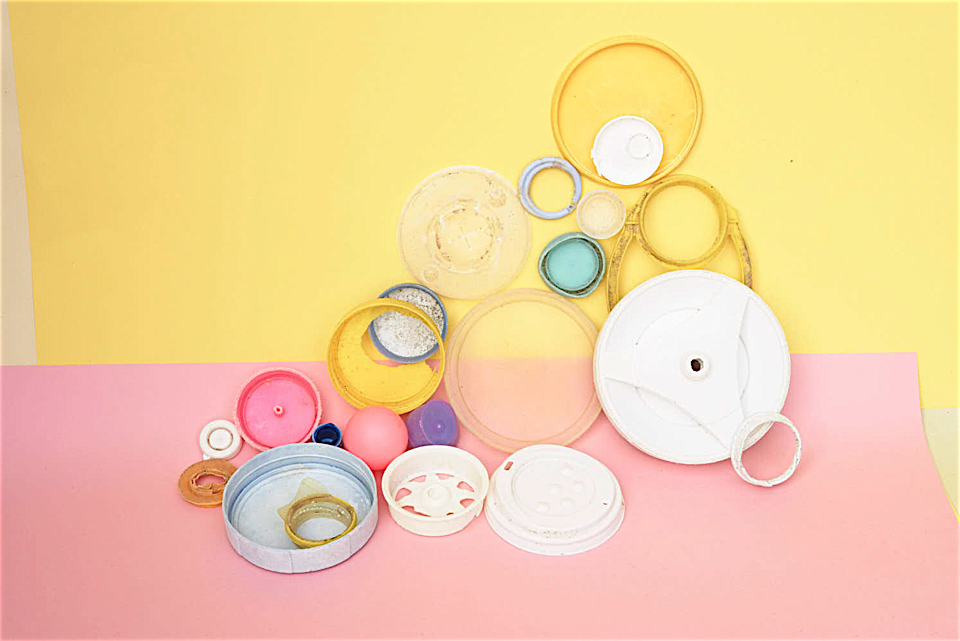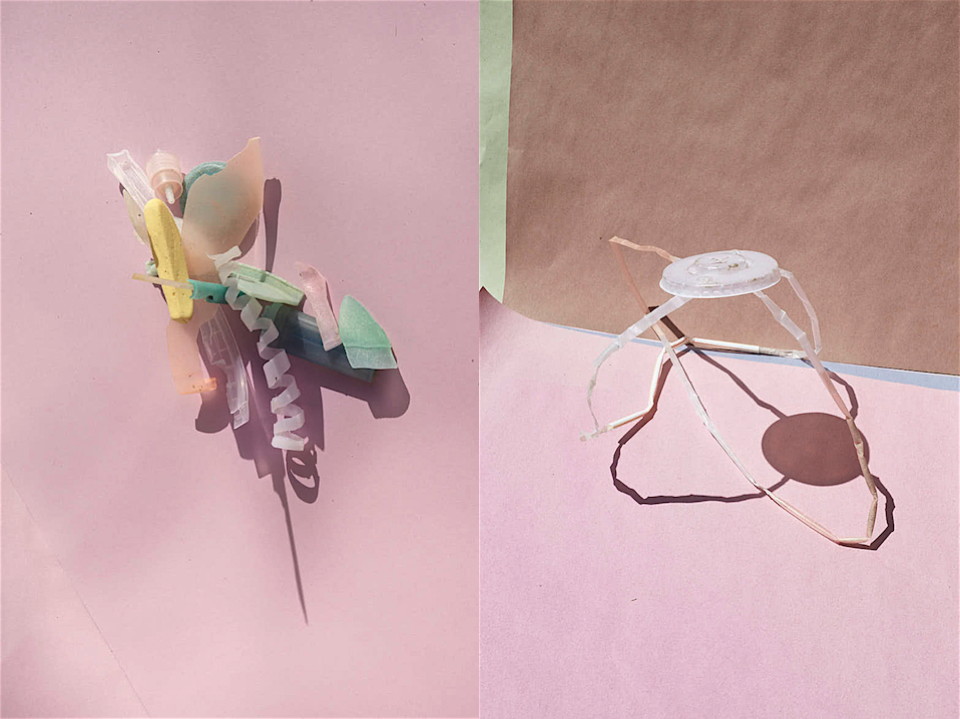 WATER
a personal garment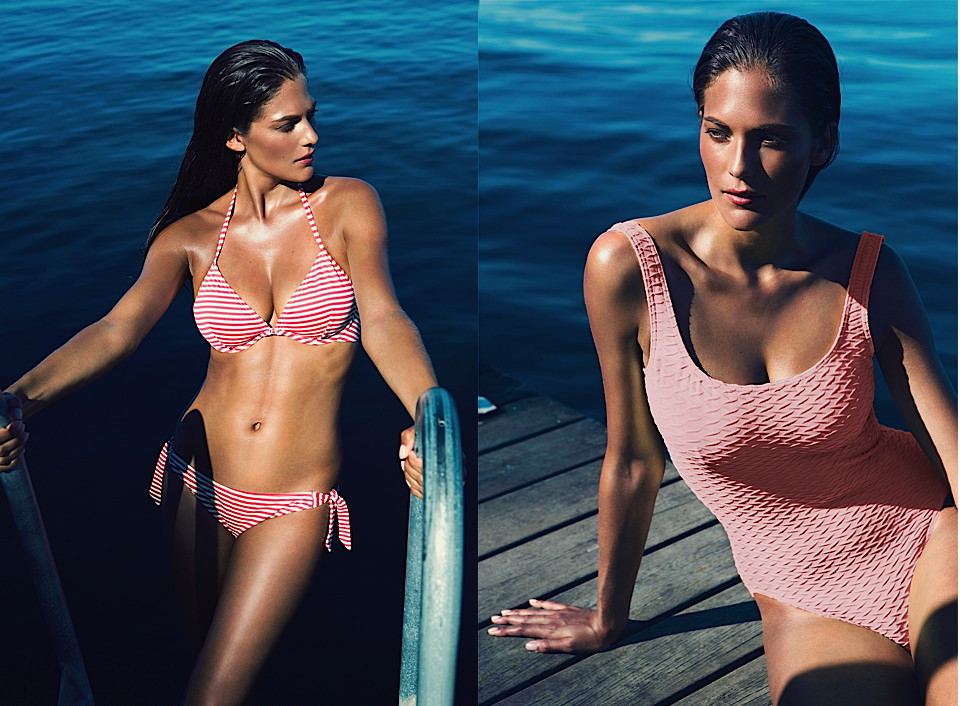 "Not only is the swimsuit the single piece of clothing in which a woman reveals herself almost bare in public. It's also a garment charged with emotions and expectations. The swimsuit brings to life dear memories of childhood and long dreamy days at sea, of sand on sun-kissed skin and the bliss of an endless summer. It also carries the greatest hopes for the perfect holiday.Yet as every woman knows, the swimsuit also evokes a range of issues concerning the body. For me as a designer, it is the ultimate privilege to create swimwear that honors the strength of a confident woman, empowering her with stylish cuts and quality fabrics to truly make her comfortable" Paula Malm Berner.
Paula is a Stockholm-based fashion designer and entrepreneur, educated at the Parsons School of Design in New York. Since 1996, her swimwear line PAULA has been highly successful around the world.
For you to get to know her better, we asked a few questions for Trend Tablet:
Your favorite occupation ?
Apart from traveling. Doing things,being creative with my hands-picking flowers, baking, cooking, stitching, painting, sketching.
Your idea of happiness ?
Spending a day doing what I want, having the time to finish things and enjoy the creative moments that these spaces and moments of time give in between. having the time for "simple" things such as enjoying a long breakfast, have time to pick flowers while waking, Making my bed in a perfect way.
Your favorite colour ?
Always blue for sure. It is of course affected by present trends, like now it's more grayish , and for me it always has a dash of turquoise in it. I find my self being swept away by a new blue every week. My latest swimwear collection has four blues… when I see a new blue I become very happy in an uncomplicated way.
If not yourself, who would you be?
Oh Dear, no idea. But I would like to know how to sing. well.
Where would you like to live?
Close to nature, yet not too far from the city. Love spending summers at Marthas Vineyard.

Your favorite heroines in real life ?
Patti Smith has been truly brave and is very inspiring in many ways, she received the Polar Music Prize a few years ago and her emotional openness was fantastic. All the women who dare to take the fight with pompous men and also the consequences of it in our supposively equal society ( Sweden ).
Your favorite drink?
Rosé wine
What is your present state of mind ?
Inspired and slightly overexcited as we just opened our PopUpstore  and I'm finishing my design for summer 2016.
Your favorite motto ?
You´ll never regret the things you did, only the things you you did not do.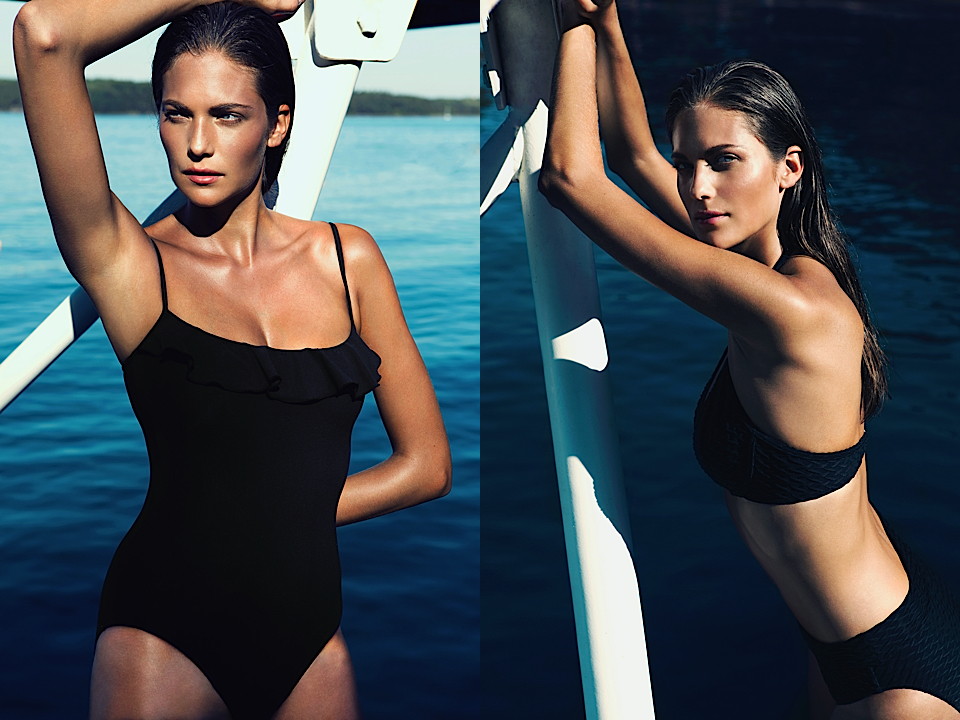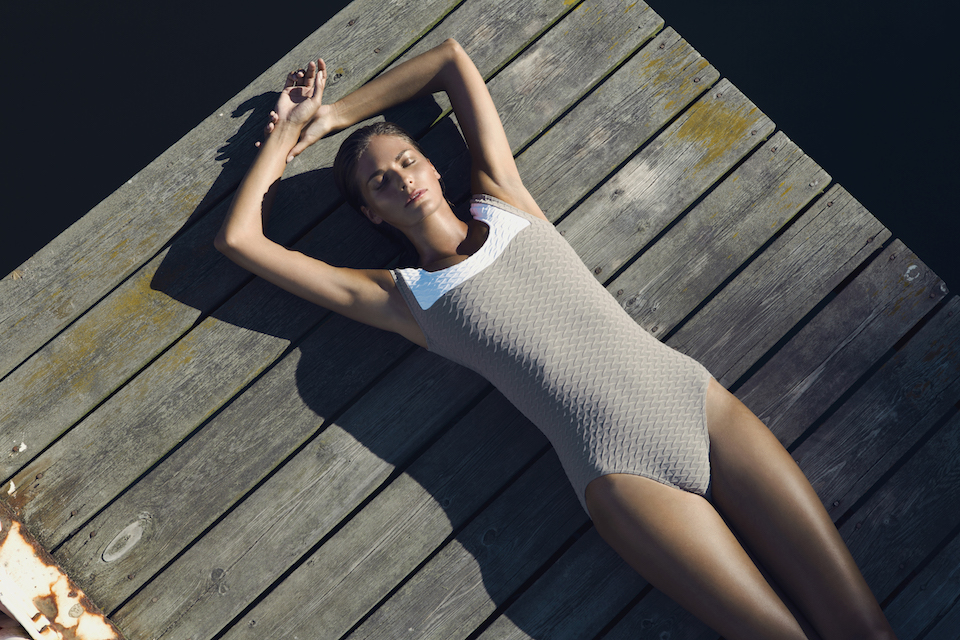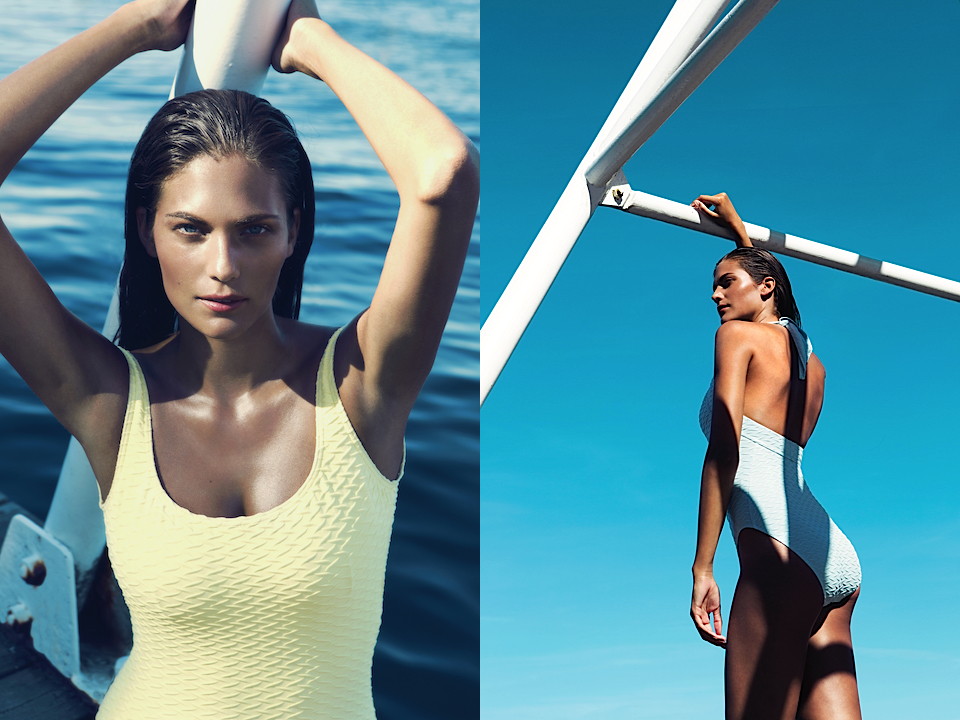 WATER
float
Swimming pool culture in Iceland is big. In every Icelandic town you have at least one swimming pool with natural geothermal water. Outdoor swimming is a daily sport and it does not matter if you have rain, snowstorm or frost - Icelanders go to their swimming pools. There people socialize, do their exercise, meditate and relax.
The newly invented Float design is an addition to the Icelandic bathing culture. Designer Unnur Valdís - an Icelandic mermaid and a wellbeing specialist, designed this product to add a new dimension to the water and bathing culture. Float is a swim cap made from Neoprene-Lycra-Polyethylene foam, designed to be able to let your head float in water. This water relaxation product has created a huge trend in Iceland in terms of wellbeing and water experiences.
Designed to create a total bliss moment and relaxation in water, whether in a manmade pool or in natural settings. You are float around, comfortably wrapped in water. It is the perfect setting for the weightless body to experience a deep relaxation where you can relax every muscle.While floating, the whole body chemistry reacts to the surroundings. Muscles relax, blood pressure drops and the heart lower its pace. Adrenalin and Cortisol are replaced by Endorphins. This creates a meditative state and the mind calms down.
Like many Icelanders, a big part of Unnur´s life is in water as she goes to the swimming pool daily. Visits to the local swimming pool combined with occasional baths in exotic nature is all a part of her upbringing and a big part of daily life for people living in a country with an abundance of water and geothermal energy.
The Float trend encourages social gathering, both in public and private pools. Sometimes people gather in an isolated place in the countryside where there is a pool and float together. One of the upcoming pop up float events is a floating concert at the oldest and biggest indoor swimming pool in Reykjavik. In collaboration with musicians and artists, people will come together with their float gear and enjoy music and stunning visuals while floating around, free from gravity. Groups of like minded people meet and float together, embraced by water - giving them the feeling of floating around in the vastness of Space. They are comfortably lost in Space - although on their own terms.

A new experience with water.

Ragna Froda

www.float.is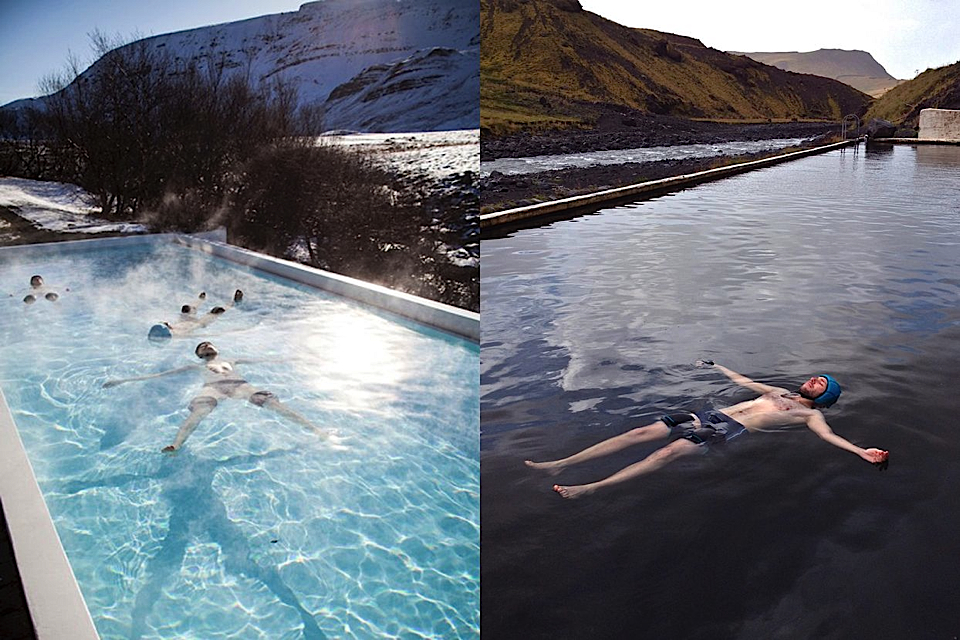 WATER
acqua alta
Acqua Alta is the italian word for the "High water", phenomenon that occurs in the city of Venice. This project is conceived from the idea of enhancing a cultural and historical heritage that belongs to us: the city of Venice. Venice and the Venetian region are home to such craft techniques and secrets that few know how to play. Strong traditions characterize this city that has for a long time been the center of commerce and trade with the rest of the world.
Among them is the manufacturing of textiles, with a wide range of products created in the area. No less important is the Murano glass craft, and the trade of spices and essences that are precious keys to Mediterranean's business. Acqua Alta as a tool to link all these techniques starting from a unique phenomenon. Water as transport, water as energy, water as an issue that affects the lives of citizens, leaving it's mark. It deeply influences the life of this city, haping and surrounding it with thousands of different colors and textures. The first collection "Aqua Alta Collection", is influenced by these findings. Aqua Alta designed by Giorgia Zanellato and Daniele Bortotto includes a series of objects strongly linked to the theme. These can be summarized in a series of textiles (fabrics), a carpet, a series of fragrances correlated with diffuser, and a table lamp.
Following the long tradition of the Venetian city in the production and commerce of luxury fabrics, there's the development of a series of textiles. The main idea has been recreating, through the plots of the fabric, all the colors and textures that with time have appeared on the plasters and marbles scattered everywhere on the Venetian walls, due to the erosive action of sea water.
After a long research along the streets of Venice, trying to capture the most different combinations of colors gradients and textures, we developed several patterns to create a collection of textiles to be expressed in a variety of uses, from curtains to furniture covering.
The company which helped all the research and the development of these textiles has been Rubelli, deeply rooted in the Venetian territory, with a unique cultural heritage and open to new challenges such as the one proposed.
The theme of the collection inspired also the creation of a scent diffuser: a  piece in Murano glass that contain the essences gradually absorbed and diffused through three ceramic biscuit cylinders. These elements are reminiscent of the "briccole", traditional poles used in the Venice lagoon to assist in navigation.For the fragrances a Venetian perfumer, Lorenzo Dante Ferro,reinterpreted the atmospheres of the lagoon through his creations.
The intent of the collection is to translate an important and delicate issue, as an inspiration for the development of objects that fit in the contemporary living.
WATER
charity : water
Scott Harrison is the Founder of "charity: water", a non-profit organization bringing clean and safe drinking water to people in developing nations. Scott had made his living for years in New York as a promoter of top nightclubs and fashion events. After a visit to West Africa in 2004, his life was forever changed.
When he returned, what started as a birthday party campaign exploded into an organization which today serves more than a million people with clean water.This september, "charity : water" celebrates its fifth birthday , let's celebrate with them .
WATER
ocean's day
Today it is the World Ocean's Day: a global and international celebration of the ocean conservation. Water covers 70.9% of the Earth's surface, Water is vital for all known forms of life !
Even if we are not lucky enough to live nearby the ocean ... let's enjoy this surf session and give a thought to all this beauty.
WATER
sustainable style