norlha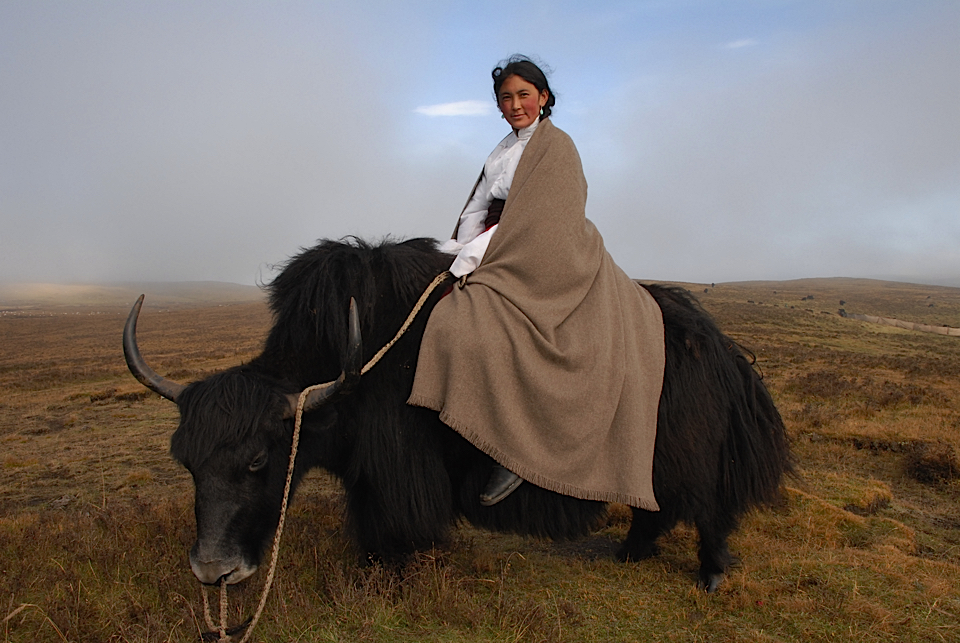 In a remote area of the Tibetan Plateau Norlha creates treasures for the luxury market using only the finest yak wool. Norlha is a contemporary structure functioning in a traditional setting, using the best of both worlds.

Tibetan nomads refer to their yaks as 'nor' or wealth. The Yak is a placid, even-tempered animal that grazes at altitudes over 2,500 meters. The yak's natural reaction to the harsh environment of the Tibetan plateau is Norlha's treasure; a precious brown fiber the Tibetans call 'khullu' that insulates it from the bitter winter cold.

Norlha's founders believe that culture thrives where people are happy, earning enough to sustain themselves, and free from the need of migration as a means of income. Their purpose is to develop the local economy and provide a livelihood in the village itself. Each year, Norlha recruits local herders to gather the first molting of the baby yak, known for its sumptuous softness and exceptional warmth. The wool is then transformed by local artisans in the Atelier into products of outstanding beauty and quality.

Built in 2007, the Atelier is a haven of efficiency and creativity. Constructed in the traditional Tibetan style, it comprises sections for design, weaving, felting, tailoring and knitting. The Atelier provides a safe, comfortable, light and airy workspace for 120+ artisans.
Mixing traditional methods and modern technology, Norlha transforms this exquisite fiber into accessories, fabrics and felts for discerning consumers all over the world.Those textiles are for all seasons pure yak fiber for winter and twisted yak/silk combinations for light summer shawls.

Norlha Atelier is the only place in the world to transform yak khullu into felt. The felt is hand made, or hand finished. It is an exceptional product of enduring beauty that exudes comfort. Supple and durable, its qualities only deepen with age.

Norlha is fashion as personal philosophy. Its precious fibers and hand made textiles, its creativity and quality, as well as the traditions from which it was born, all combine to make Norlha a real way of life.


NORLHA

Branding and Design by Marcella Echavarria
Photography by Kim and Dechen Yeshi
EXPERIENCE NORLHA IN JUNE, 2016
Edelkoort Inc. & Marcella Echavarria are proud to host an 8-day trend journey to this Tibetan plateau, visiting artisans, talking textiles and learning about the region's folklore. To find out more about the trip, please contact info@edelkoortinc.com