GOOD NEWS
gold rush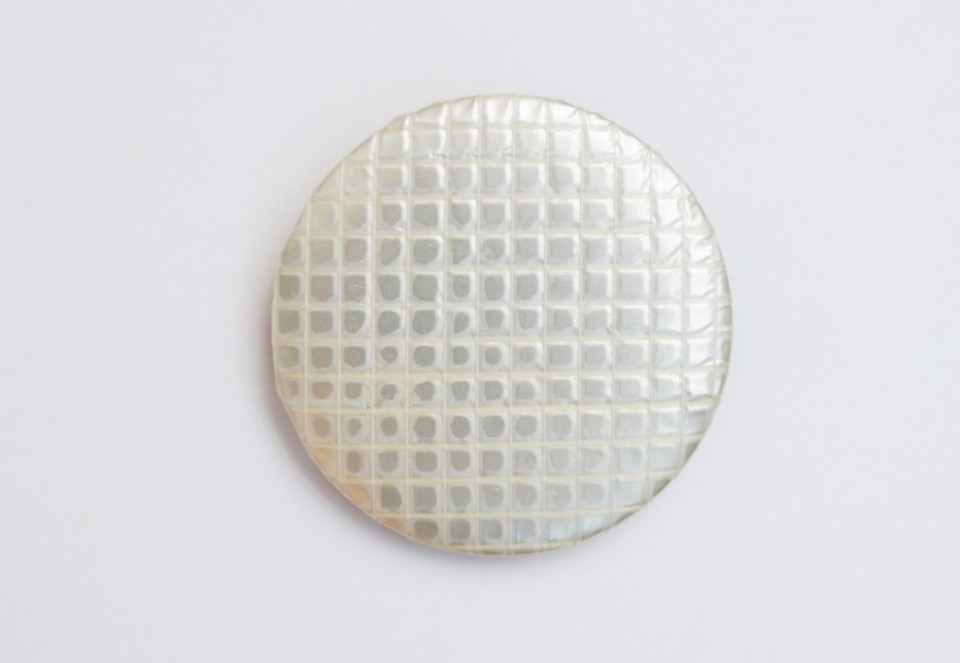 We scream we are more aware than ever, but are we really? Whenever we stand for a choice between ourselves and anything else we'll most likely choose the selfish road. I do not think we are doing it deliberately, but we are sticking our heads in the sand for the choices we make. Would we still if we realized what consequences our so called "aware behaviour" would have?

Gold Rush is a conversation piece made from e-waste that puts unaware behaviour on the table as a subject to talk about. The contemporary jewellery collection is a project by Beatrice Brovia and Nicolas Cheng who are very interested in the material story behind design. Moreover, for this particular project they weren't looking for the exceptional, for cosmic beauty or extraordinary materials, they were inspired by the unsettling amounts of waste resulting from the overproduction and overconsumption of electronics.

"E-waste is the aftermath of which is oftentimes one of profound environmental, political and social upset"

The two young and ambitious designers mined electronic waste and other precious metals as the basic material for their pieces. Although most of the material they used now was donated by people from their own network and completed with corporate waste, gold plated debris from NASA's space shuttles for example, in the future their wish is to fully focus on domestic mining. This literally means mine waste from consumer products in our daily surrounding.

With their pieces Beatrice and Nicolas hope to drive disruptive questions to the surface such as, "What are the narratives that appear when jewellery talks about our desire of technology and interconnectedness?". Even more important for these visionaries is the different revelations on the loaded character of Gold as a tête-à-tête. This material is known for its complex history, for its cultural meaning and for the human suffering it has caused.


Today the material is mainly used in consumer electronics, products we use on a daily base but clearly do not know the concrete background of.

Those who might think that a jewellery designer just designs aesthetic pieces should definitely talk to this duo, they see themselves as makers with a mission. Jewellery is a form to get their message across but definitely not the goal, materials are. "We should be more aware about what we are working with, we can't be care free anymore". A research into craftsmanship, process changes and the future of resources with as main message no judgement but knowledge sharing.

Gold Rush is the embodiment of our good choices trend which is focussed on participating in the journey for betterment of our world by making choices that simulate this. Nowadays consumer is searching for meaningful decisions, for utility in the most convenient way they may find. The first step in change is getting aware of the consequences our behaviour might have and Gold Rush is the perfect tool to achieve this greater goal.
Cécile Cremer
Commissioned by Current Obsession and Stedelijk Museum 's Hertogenbosch for the CULT exhibition, still on until Februari 2017
Extremely curious and always searching for little weak signals that tell us things are changing. Cecile is a trend researcher and creative concept developer with the wanderlust of a cosmopolitan.Her aim in life is to develop things that matter to others and to help others change their strategy to be ahead of the future. Because she believes "The future is ours".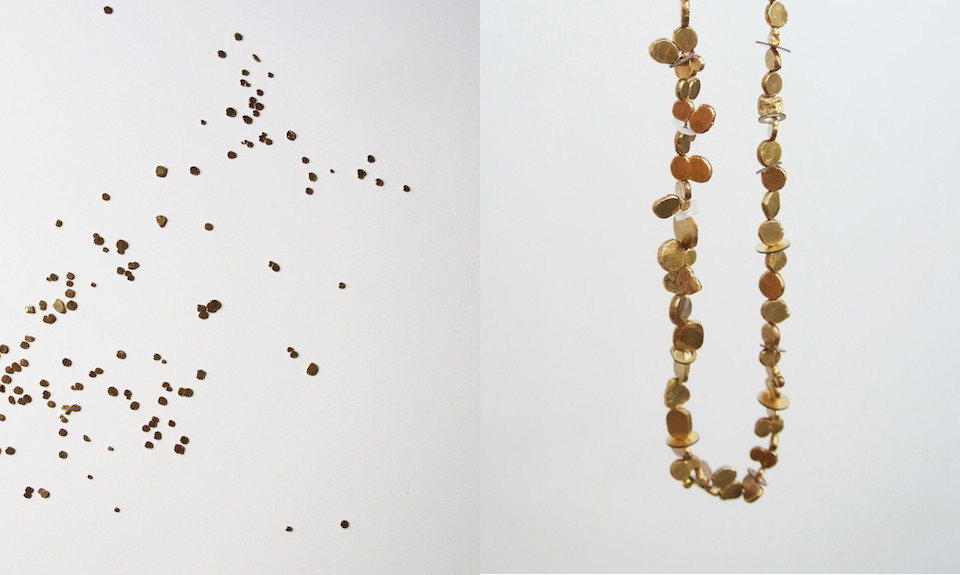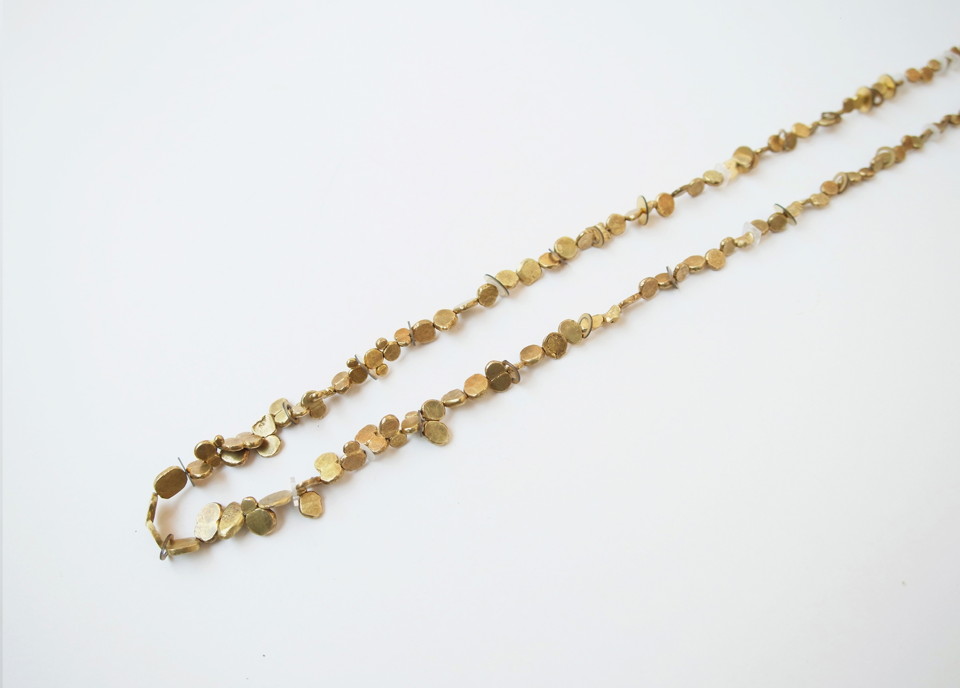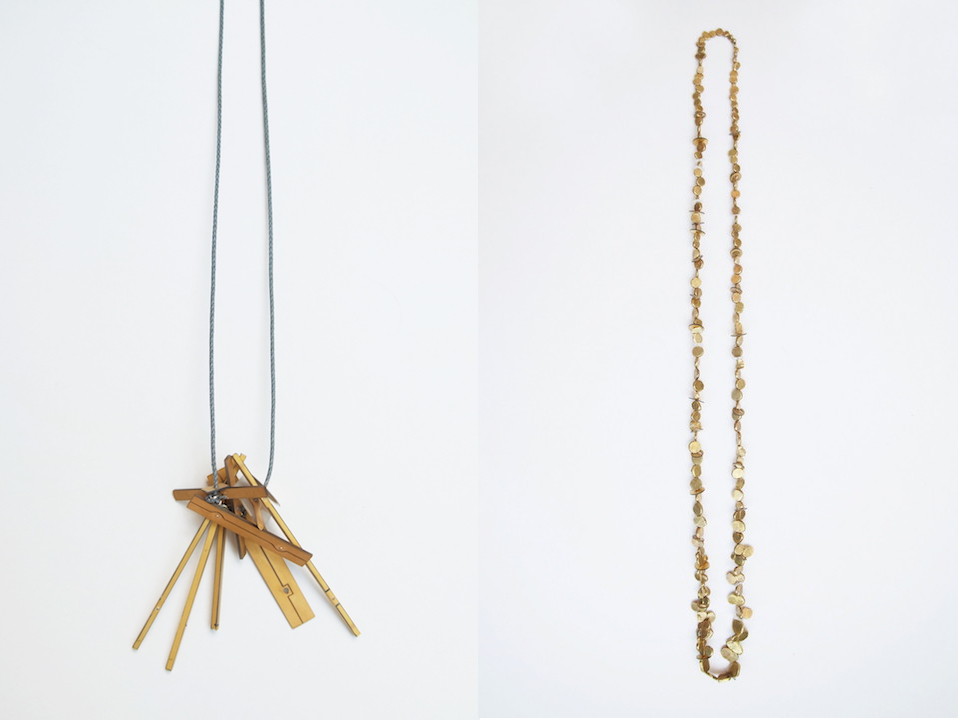 GOOD NEWS
amazonian gold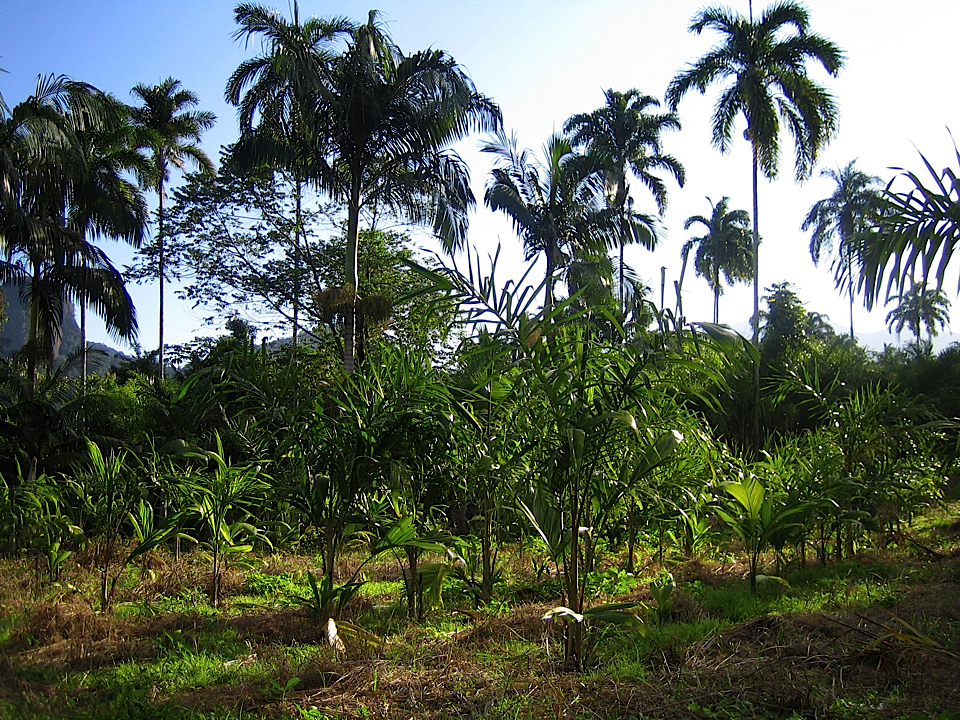 It would be impossible to come across a tiny fruit with a solar colour and with a perfectly geometric shape —as the peach palm —and not focus more of our time and attention to thoroughly dissect it.

The texture of the bark reminds us of a thin synthetic layer of leather, naturally dyed in a variation of colours between yellow and red — passing through incredible shades of orange.

But as in Fashion: nature goes beyond the surface layer of a gleaming color and a slight association with some manufactured materials. In this urge to penetrate more than one layer which takes us beyond the bark, it gives us a pleasant surprise when we open and taste how delicious can be this little fruit native to the forests of Central and South America .

This of course would be enough, if we were not talking about a fruit so rich in carotenoids, antioxidants and substances that are associated with the prevention of degenerative .

So much synesthesia captivates our senses, and,  it also captivates the professionals of Materia Brazil, aimed at the total reuse of a tree and its fruit —with the support of ESDI / UERJ — they developed an alternative material from the peach palm tree (which is also extracted from the so-called ecological heart of palm).diseases.
The plywood created in a highly sustainable way, has won the IF AWARD twice (2005- 2008) in the category of new material.

Concept pieces with impeccable aesthetic design — the Mesa Bruno inspired by Japanese furniture and the Skateboard Folha Seca - made from laminates of peach palm and bamboo — show us how vast the horizons are to be explored from such species from the Amazon's Flora .

This allows us from the fruit all the way to the pseudo stem, unlimited possibilities of use without further damage to the environment.

Lu Valenzza

Lu Valenzza born in Amazonia and based in São Paulo is a future trends enthusiast and an anthropologic observer. She is offering creative research, communications support, and trend forecasting to provide actionable insights to help society and businesses move forward in the coming years, always in touch with tomorrow think scenarios for redesign a better world.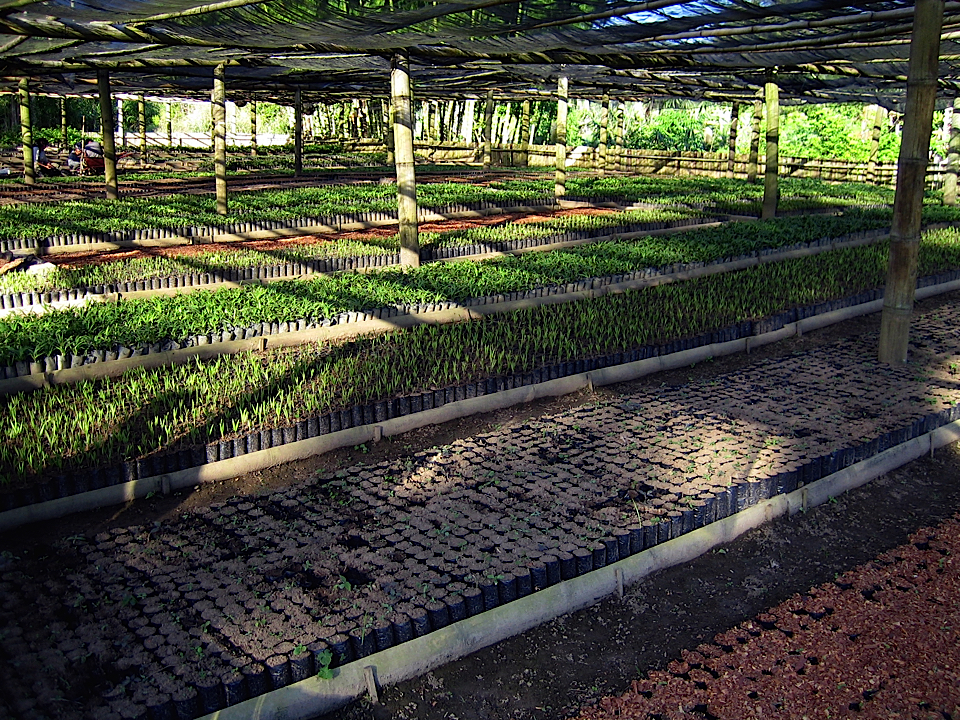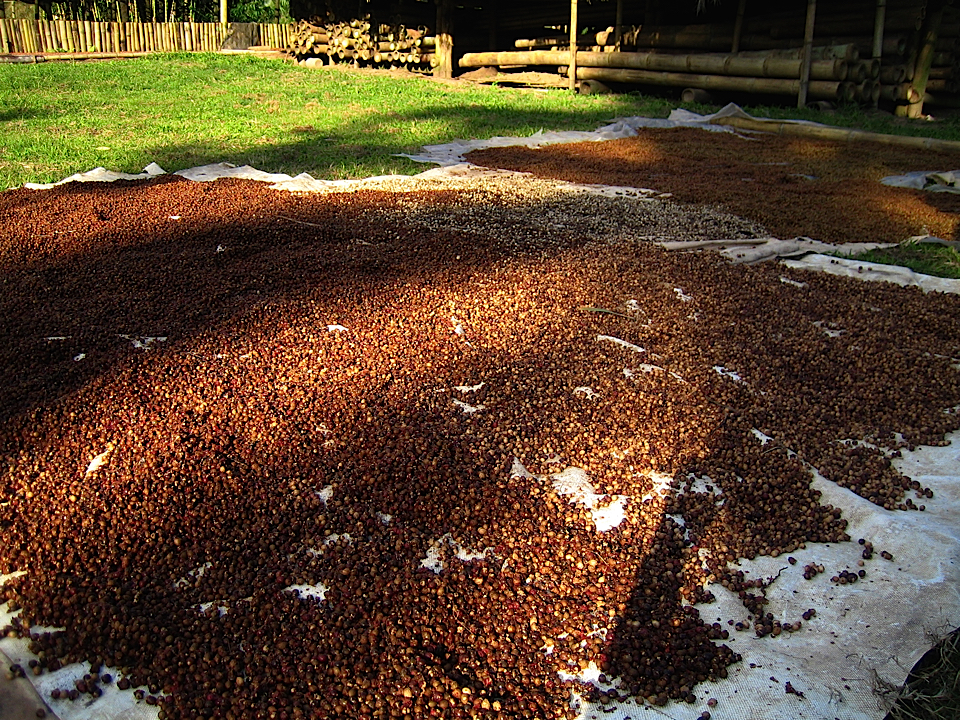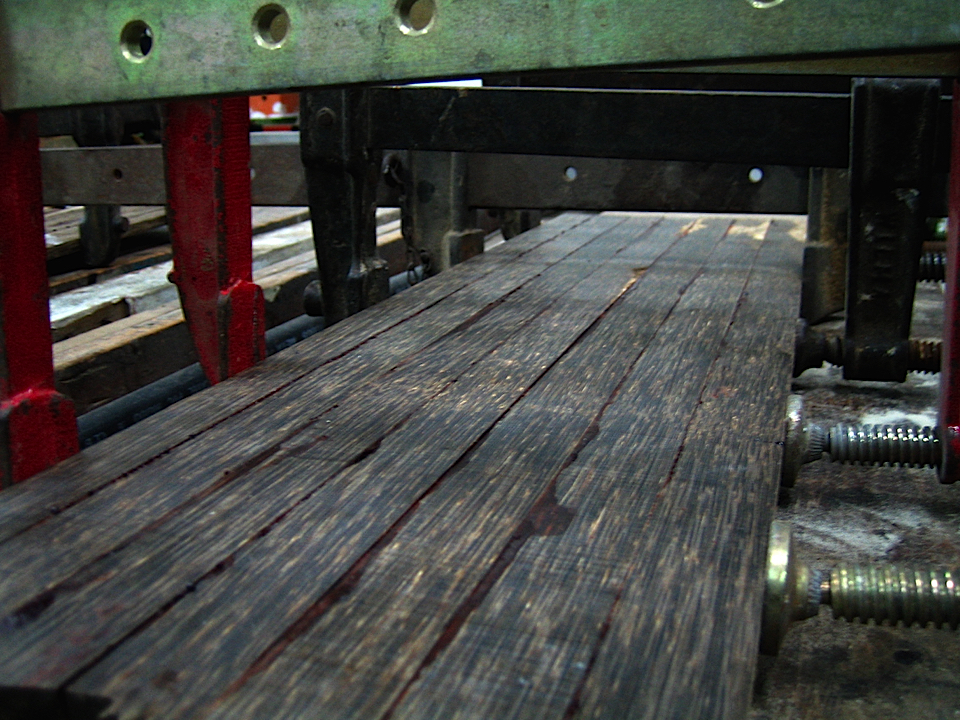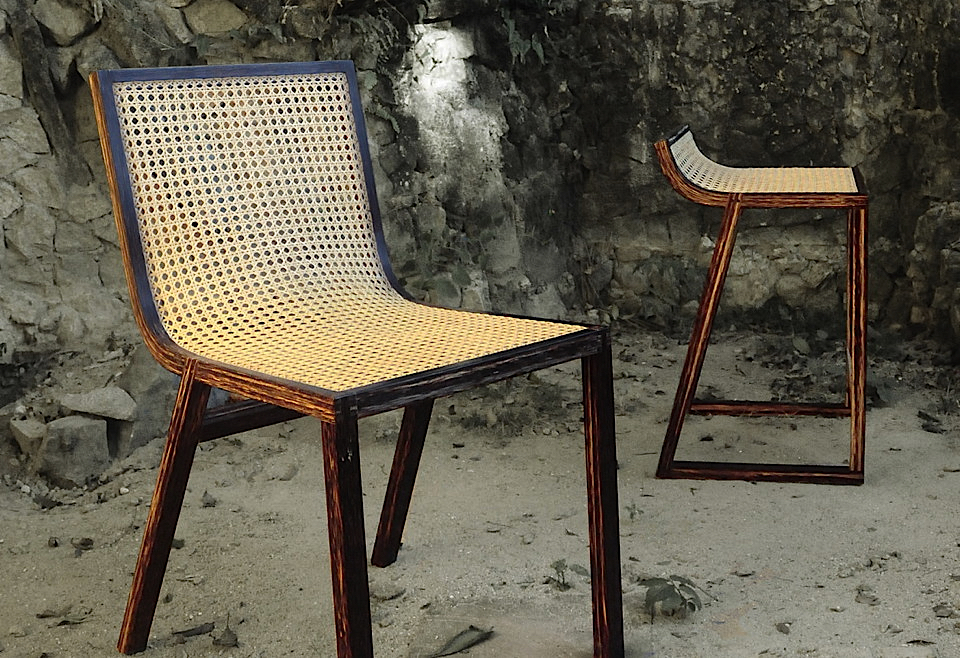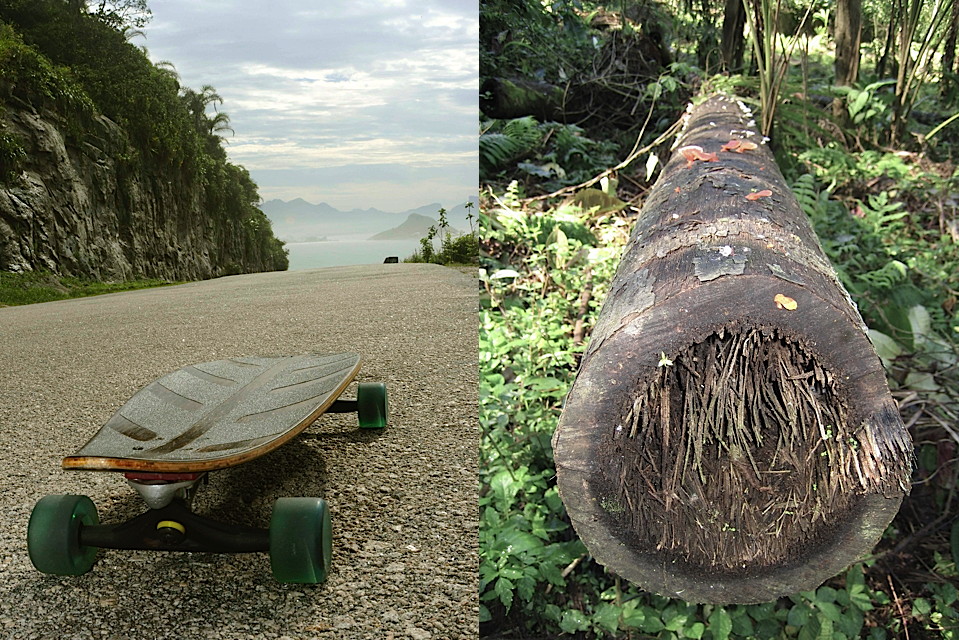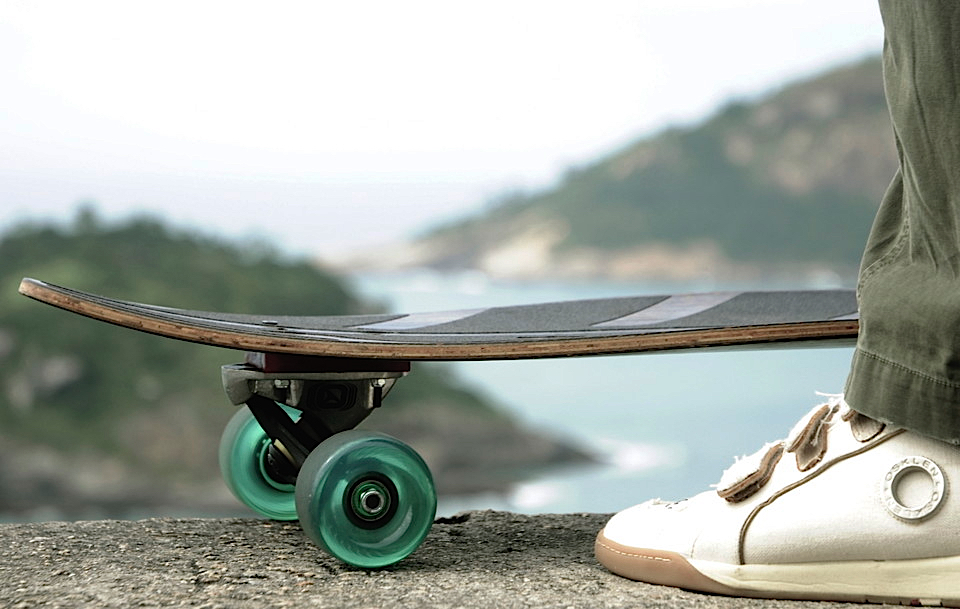 GOOD NEWS
transitions: migration and travel
If you haven't yet encountered the words "Change design to design change" on social media, you are missing the incredibly inspiring work of "Design and Flow". #AddFlow is the mark of numerous collaborations of Design and Flow with individuals and organizations from all design backgrounds and corners of the world, initiating dialogues and leading social change through design.

The strategic design and innovation movement (based in New York and operating in Paris and Dubai as well) is at the front line of implementing change and championing design as a tool to positively transform the world. Their social media campaign #AddFlow along with their exhibitions, events, and lectures promote the movement's mission to use design to tackle turbulent social, political and environmental situations by "disturbing the status quo" and designing for "more than just aesthetics". The collaborative work is disseminated through a variety of publication outlets, offering designs for sale and open designs for download.

On May 7th, D&F will present its upcoming project - a series of events as part of NYC x Design Week 2016. The events include a two part exhibition, Transitions: Migration and Travel taking place in both Manhattan and Brooklyn, an International panel discussion on what it means to add flow and the Portraits of Change Launch party. The exhibition will touch upon issues of belonging and identity, looking at the fundamental role that design plays in opening up awareness to issues, encouraging relevant conversations and presenting innovative solutions.
Featuring works and projects related to the idea of transition, the exhibit considered the constant reformation of both physical and conceptual boundaries - the challenges of voluntary versus forced migration, adapting to new transit regulations and technologies, and integration into new cultures and societies while maintaining the connections to native lands and homes. Concepts of movement from one place to another as well as symbolic representations such as passports and visas are explored in relation to transient lives.

Among the exhibited works are an open source interactive map Visualizing European Migrant Crisis by Lucify, an exclusively showcased proactive architectural initiative featuring a functional refugee shelter (currently adopted in the Middle-East) by Rabih Shibli and Mary Mattingly's "Wearable Homes", an award-winning wearable individual and communal shelters.

Lior Fisher Shiloni

designandflow
GOOD NEWS
a biodegradable water bottle
A 100 per cent natural alternative to the plastic water bottle.

To make the product, Iceland Academy of Arts' product design student Ari Jónsson used a powdered byproduct of algae called agar and combined it with water to form a jelly-like substance. The substance is then heated and decanted into a bottle-shaped mould where it chills in icy water before it solidifies in a refrigerator for a few minutes. Once set, the jelly can be removed from the mould as a solid water bottle.

The biodegradable bottle retains its shape while it is filled with water but slowly starts to decompose when it is empty. Because the bottle is 100 per cent natural, users could even nibble on the leftover vessel if they like its gelatinous taste. Apparently agar is often used as a substitute for gelatine in vegetarian or vegan desserts.
"I feel there is an urgent need to find ways to replace some of the unreal amount of plastic we make, use, and throw away every day," says Jónsson. "Why are we using materials that take hundreds of years to break down in nature to drink from once and then throw away?" he adds.

Kate Walker

The algae-based bottle was premiered at the recent DesignMarch festival in Reykjavik.

This post was originally published on the creative platform of Design Indaba 
GOOD NEWS
compostable fashion
Eco chic, ethical consumerism and sustainable fashion are the new buzz words. The apparel industry has taken a major turn in the past 20 years: fashion has evolved into something similar to fast food, it's convenient but made with few respect. It's the whole supply chain that has to be re-invent: the use, production, consumption, disposal, and recycling of clothing. Sustainability includes a lot of components: social responsibility, human rights, energy and materials.
In 1993, graphic designers Markus and Daniel Freitag were looking for a functional, water-repellent and robust bag to hold their creative work. They developed a messenger bag from used truck tarpaulins, discarded bicycle inner tubes and car seat belts. The first FREITAG bags took shape in the living room of their shared apartment – each one is recycled and unique.
The swiss manufacturer has a denim line. You can't do much with the jean silhouette: the five pocket is even more than a classic, it's an icon. Today we are looking for vintage inspiration, the shape doesn't need a redesign. But the production is really damaging a lot: too much water and pesticide for the cotton, to much travel for all components …

F-ABRIC denim from FREITAG is a five-pocket jeans without rivets or polyester threads, it's made in Europe using European bast fibers true hemp and linen and, it's naturally 100 % compostable even the sewing thread is biodegradable .

« If you want to make biodegradable clothing in your own neighborhood, you've got to go back to the beginning of the development process and start with the fibers. In our quest for the right raw materials, we ran into two old acquaintances. »
Freitag completely compostable textiles are based on vegetable fibers produced using a minimum of resources within an area of 2500 kilometers form the factory and it's not cotton!
Linen – flax – is the oldest textile fiber in the world, it's comfortable to wear and extremely durable. Farming flax requires quite a bit of know-how, but it doesn't need a lot of fertilizer or pesticides, or additional irrigation and last but not least it grows best in temperate climate zones.

Hemp fibers are versatile, easy to care for, and virtually perfect. They're warm, breathable, and extremely strong. Hemp fibers are extracted from the plant's bast. The plant thrives in almost any climate, doesn't need much water or any pesticides and doesn't deplete agricultural soil.

The end of your jeans can now be completely sustainable: when the pair is exhausted from years of use, you can recycle your pairs into the earth – as each pair of jeans is 100% compostable after removing the buttons.

Cecile Poignant


www.freitag.ch
Camera/Edit: Yves Scagliola - Music: Zigitros - Voice: Russell Hergert
`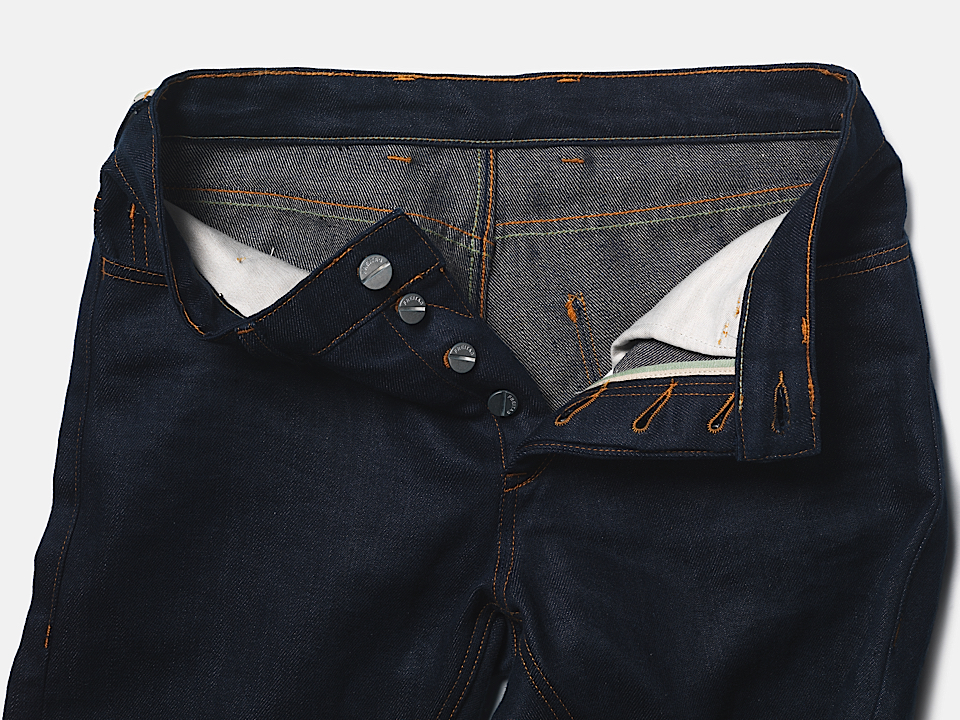 GOOD NEWS
doing more with less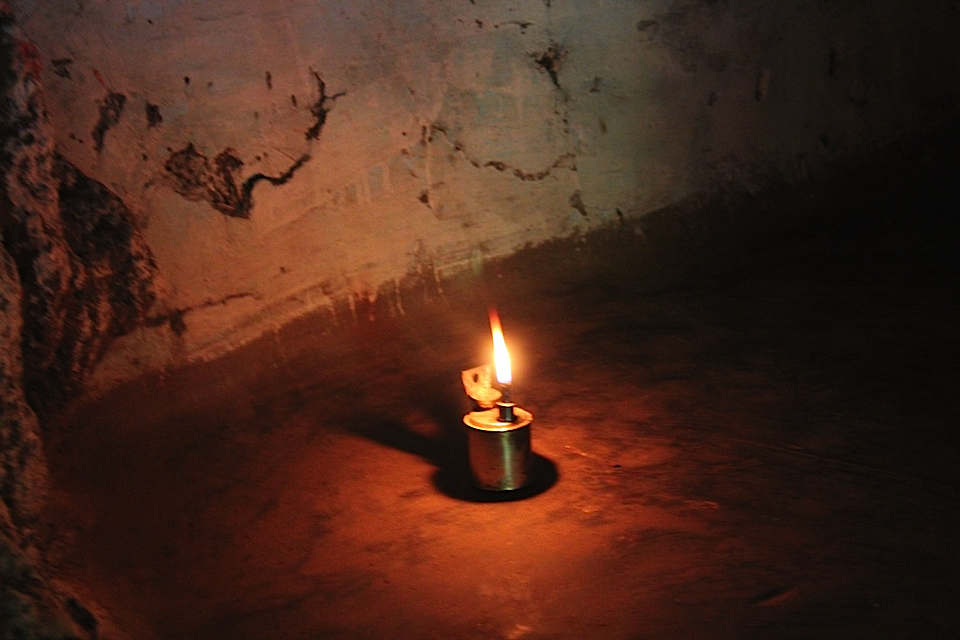 There are still more than 1.1 billion people on Earth without access to electricity.That means when the sun goes down, they usually have to burn something to provide light, most of these people use kerosene lamps to light their homes.

Those lamps have damaging effects: 780 million women and children breathe kerosene fumes equivalent to inhaling 40 cigarettes a day.The cost of kerosene is a poverty trap: amongst the poorest populations it consumes up to 30% of their income.In India alone 1.5 million people suffer severe burns each year, primarily due to overturned kerosene lamps.

Invented by London-based designers Jim Reeves and Martin Reddiford, GravityLight is a clean, safe and affordable alternative to kerosene lamps.It uses a bag filled with rocks or earth, attached to a cord, which slowly descends similar to the weight drive in a cuckoo clock. This action powers the light for up to 20 minutes.People have an opportunity to break the fuel poverty cycle cause by kerosene lamps.This starts a positive cycle - of money saved, increased productive hours and improved health.
Reeves and Reddiford developed the first prototypes of the GravityLight over two years ago, and with the help of a hugely successful Indiegogo campaign, have been testing and refining the design ever since.They were just back for a new crowdfunding campaign with a new and improved version : cheaper, brighter, and longer lasting than the first iteration.

GravityLight will be available internationally but Kenya is one of their launch markets for off-grid families. It represents a gateway to East Africa and has an emerging manufacturing industry.The goal is to learn from and partner with the best and the people behind GravityLight found a fantastic, like-minded partner to work with in Kenya: Burn Cookstove Manufacturers. This means that the next generation of Gravitylight will be made in Africa.

Cecile Poignant

http://gravitylight.org/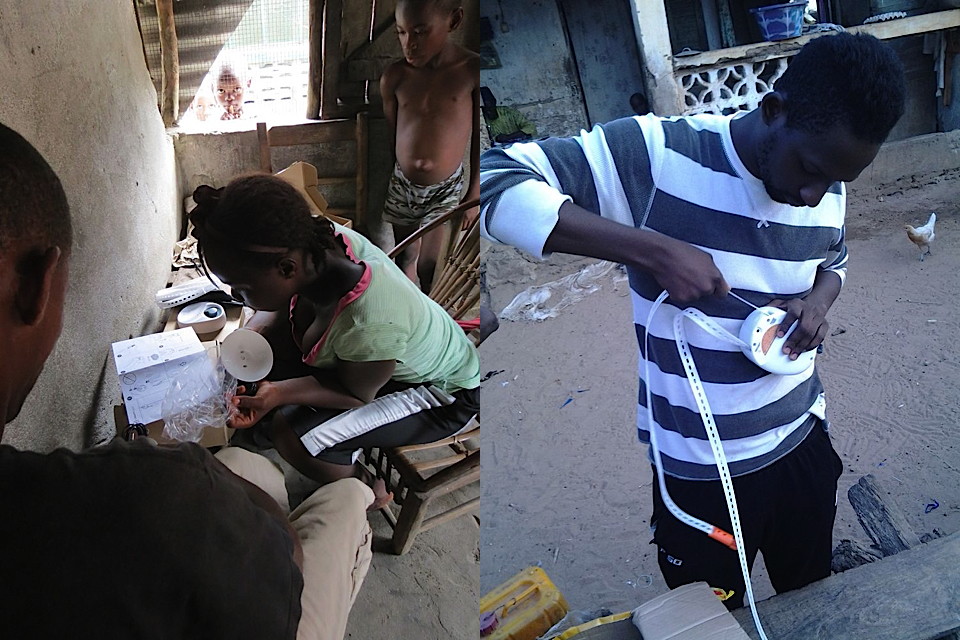 v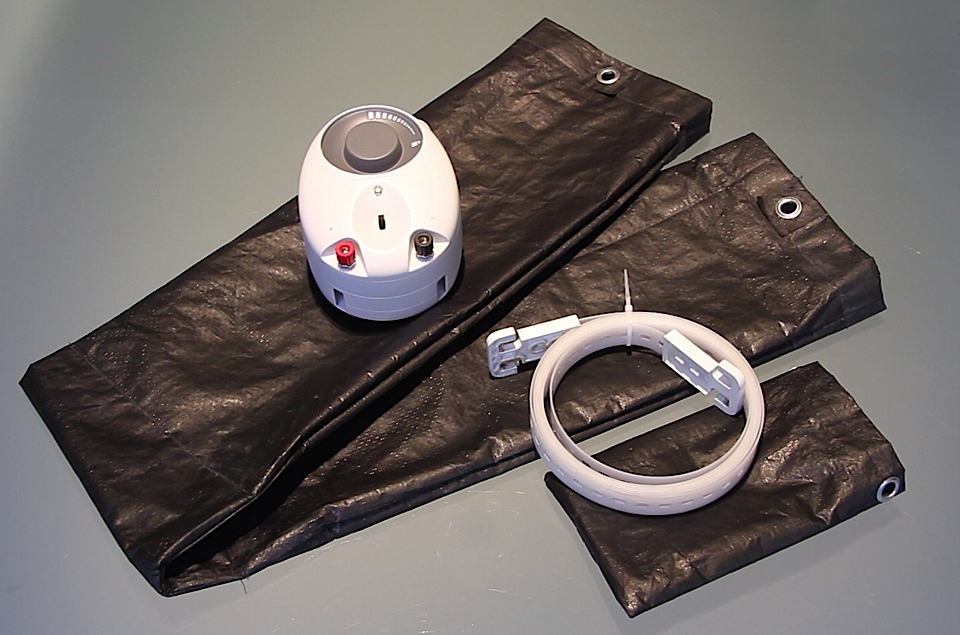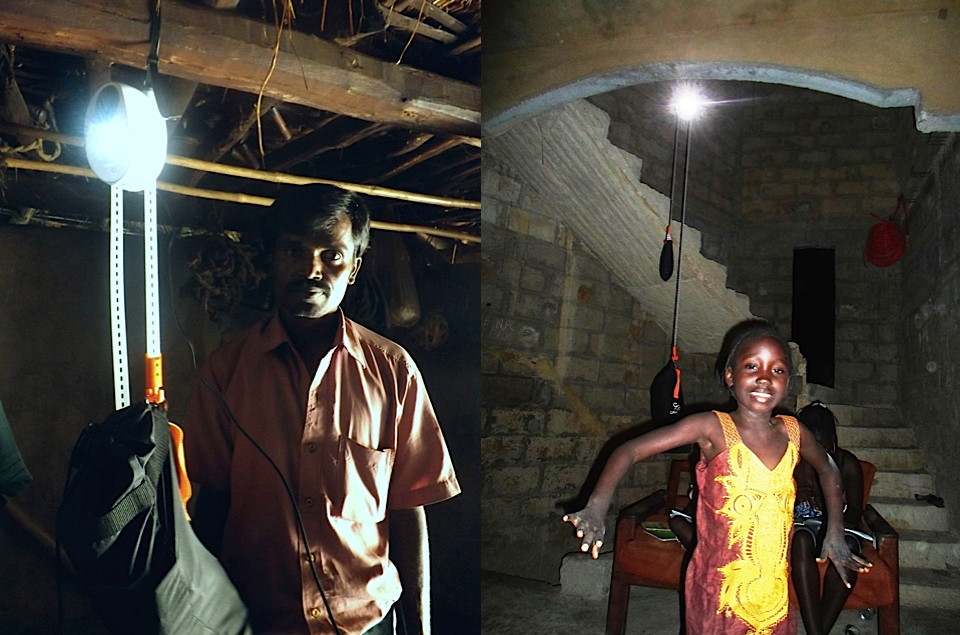 GOOD NEWS
cucula
CUCULA is a pilot project which empowers 5 refugees to build their future. They build Design Classics to integrate artifacts from their journey over the Mediterranean. The refugees express both their own history and their vision of a self-determined future. In order to open up a professional perspective and to engage in a proper education, the 5 young men need a residence and a work permit. The furniture sale will help pay five scholarships, which are an important step towards legal residence.

Ali, Maiga, Saidou, Moussa und Malik are from West Africa, from Niger and Mali. They left their home countries as war and drought fundamentally destroyed their chances for a future in their own countries. They have survived a murderous boat trip over the Mediterranean, via Lampedusa and Italy, ultimately immigrating into Germany. They would like to stay and make a life in Berlin. Cucula wants to help these refugees break with the notion of 'victimhood' and at the same time unfold their self- efficacy and open up a perspective for a self-determined life.

In the last a couple of months, Cucula has established its own workshop, a lively 'production environment' run together with designers and tutors. It is here, between the poles of African and European culture, that unique design furniture is taking shape, accompanied by education in the areas of woodwork, construction and planning, academic classes, including language training and legal advice.
The furniture pieces are not only design classics, they also represent the stories of their makers. The 19 DIY furniture design plans from Enzo Mari's book 'Autoprogettazione' in 1974 mark an important milestone in the history of product design. Positioned in contrast to the formalism of the time, Enzo Mari suggests the democratization of design, provoking a stronger identification with our own furniture and fostering a learning and reflection process. 40 years later Enzo Mari grants the team of Cucula the rights to sell furniture based on his plans.

Disaster scenarios shouldn't put us in a state of helplessness - proactivity is required. Design and creative industries offer a vivid transference space for a kind of creativity which is not limited to political bounds.

www.cucula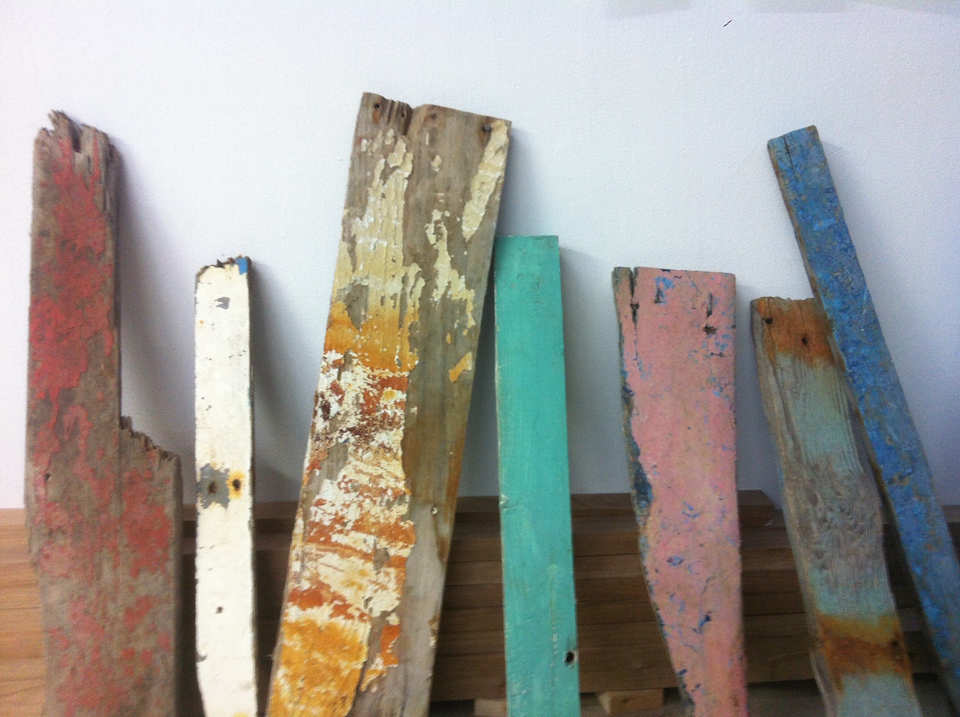 title="cucula" width="960" height="644" class="aligncenter size-full wp-image-30542" />