SENSITIVE SCIENCE
ishu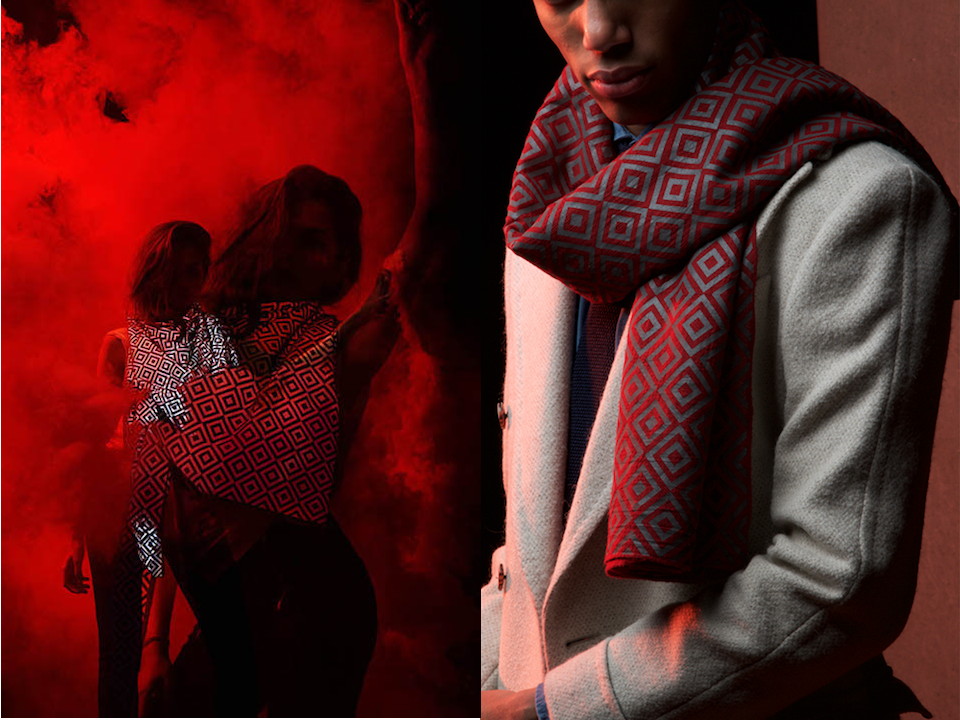 Ever wished that your friend, little brother, stranger wouldn't take a picture of you? Bad hair day, hangover or just not feeling your best. Whatever the reason, sometimes we can't control the digital content people put of us online. In a world where the choice to remain anonymous is no longer a choice, the ISHU scarf comes handy. Officially launched in October 2015, the product combines fashionable prints with technological functionality that black out the wearer. Think of it as an invisibility cloak. Whenever you don't want your picture to be taken just wrap yourself with the ISHU and the final image will be just a black silhouette.
Five months into the market and the ISHU has gathered a bunch of celebrity fans. Nick Jonas, Nina Dobrev, Cameron Diaz and Paris Hilton have already been spotted wearing it. We sat down with Saif Siddiqui, ISHU's founder to chat fashion tech, privacy and entrepreneurship.

Tell me about your background and how you started the ISHU?
I came up with the concept six years ago. Within those six years, I joined IMG William Morris, where I worked for four and a half years and also started my own company – Access All Brands – an online product placement platform which helps brands reach celebrities and influencers. Five months ago I launched the first ISHU scarf. It's an antiflash scarf, which means if someone takes a picture of you, your face blacks out so you don't see anyone in the picture apart from the scarf.

Do you have technological background?
No, I have no professional background in anything that I've ever done. I mean, it's technology, it's culture, it's new and changes constantly. I like to try out new things and experiment, so If I want to do something, I'll figure out how to do it. I know a lot of people who have professional background in the things that I want to do. If I'm not a professional and expand my team with someone who is, that becomes a part of me because I work with that person on a daily basis. For example, I don't have a complete sales background but I have great sales people on the team who look after that. I'm doing what I know best, which is elevate a business, travel and meet interesting people along the way who I can learn from. I like working with the best because this is an extension of the brand.

Why scarves?
I've branched out with a couple of different products – children's, women's and men's collection – but the initial product was the scarf because it's an accessory. It's easy to wear, it's for men and women. It's easy to carry around and it's close to the face. Adidas and Nike use reflective material on their shoes but it's on your foot and you obviously can't hide your face with it.

Can people buy them anywhere?
Yes, we are going to be in Harrods. We're in different department stores in Holland and Germany, some boutique stores in South Africa and you can also get them online. They start at £200 and go up to £400. We also do ties and pocket squares that go for 70 pounds for the combination. It's a cool gift idea. They have the same functionality and the quality is impeccable. I didn't spare a dime on them. We also have hoodies, with patterns on the inside, which can black out pictures if you unzip them but they're zipped up you can still see yourself in the pics. They're not in your face, so the functionality is optional.

What's the feedback so far?
People love it. They see the product first and they like it for the way it looks. When they find there's something more to it, they're wowed because it's like an extra thing you're adding to something that they have already shown an appreciation for. We've shown it in London, Paris, Milan, Berlin, LA, Dubai. Everywhere we go people love it and I'm really happy with it because it's been six years of work.

A lot of people who wear the ISHU scarf are celebrities. Is that the type of client you're going for?
Not really. It doesn't matter if you're a celebrity or a normal person like you and I. For example, I don't always want people taking pictures of me and I want to be able to control that. Celebrities have picked up on it but I only feel like this is because they're really privacy sensitive. They understand what it's like when people are taking pictures of you all the time. But everyone's got their own brand online nowadays so I believe people will become more aware that there is a power behind mystery. At the moment celebrities have picked up on it, which is good because it obviously helps with press. We get good recognition, which we're really happy about but it goes beyond celebrities. It's a about people and privacy. This is why we're also we're doing the children's collection.
Can you tell me more about it?
Well, if you have a child, it's your number one priority in life. Being able to control who takes a picture of them is important. So I thought a children's collection will be appropriate. That's why we have jackets, basic wear and also fashionable streetwear clothes. No one else does that yet.
It doesn't matter if you're a celebrity or a normal person like you and I. Celebrities have picked up on it only because they're really privacy sensitive.

You mention security and privacy a lot and obviously that's the reason behind the scarves. Do you think privacy is becoming a luxury nowadays?
Don't get me wrong – having social media presence is great because all of a sudden you have a platform. You can test products, services and talk to a lot of people. But there's always another side too. There are problems with social media and everyone has a love-hate relationship with it. Whether that's because of online bullying or something else. I think people are really weary of social media. So we give them control of the content that people might want to publish without their consent. Digital content is here to stay and I feel like people forget that sometimes.

I remember you telling me that the concept was born in Amsterdam. Has Amsterdam had an influence in terms of developing the product?
Absolutely! I think Amsterdam is one of the greatest cities because as an entrepreneur, artist or a creative, Amsterdam provides so many different platforms and ways to execute your idea. I have the Amsterdam mentality of saying I'm going to do something and actually doing it. In London, for example, there seems to be a lot of talk but not enough action. The Dutch actually make it happen. And we also have a lot of support, close community and people who look out for each other. In London, it's you and a million others so you have to fight your way through.
As an entrepreneur, money is always an issue. I mean, there's a reason why Kanye West is asking for a billion – because he wants to do more. As a creative, you always want to do more. The more money you have, the more beautifully you can present your event or fashion show and the better your products will be. It's much easier for us to open a store in Holland than, let's say, in Shoreditch. If we want to gather a team in an office space in Holland, it's a lot easier than in London. We don't have the money barrier so we get to try and test a lot more in Holland before going to a bigger city. That's why we also look at places like Denmark, the creativity there is amazing. That said, after a while in Amsterdam, you want to move out and go bigger, expand. But that Dutch mentality is invaluable.

What are the plans for the future?
I want to release new products and do things that people don't expect. I really take it day by day. I know what my end goal is but I don't know exactly how I'm going to do it.

What is your advise to anyone who wants to start in the industry?
Just go and do it. Stop wasting time talking about it. A lot of people are scared for the outcome so they just back up. But no one else is going to do this for you. There are billions of people on this planet but there isn't anyone who is doing what you're doing the way you want to do it. If there was, you'd already know about it. So even if it goes bad, the world doesn't end after one decision. Just go with it.

Kristina Dimitrova

theishu.com

Kristina is the founder of Interlaced - a media and event platform highlighting everything exciting in fashion and technology. In 2015 Interlaced hosted their initial conference and one of the first fashiontech catwalk shows in Europe. Kristina often speaks at and curates industry events. With marketing, advertising and PR background, she also writes about the intersection of emerging technologies, media and consumer culture.

interlaced.co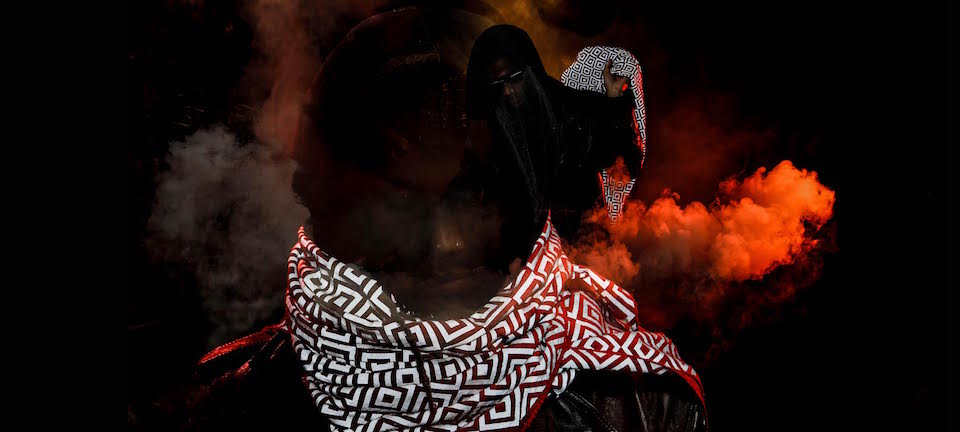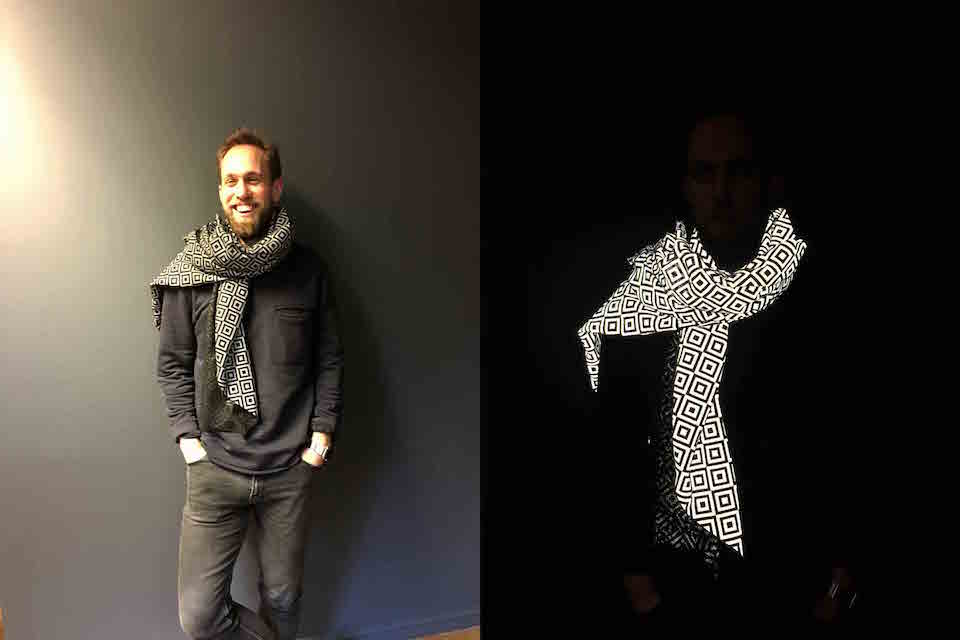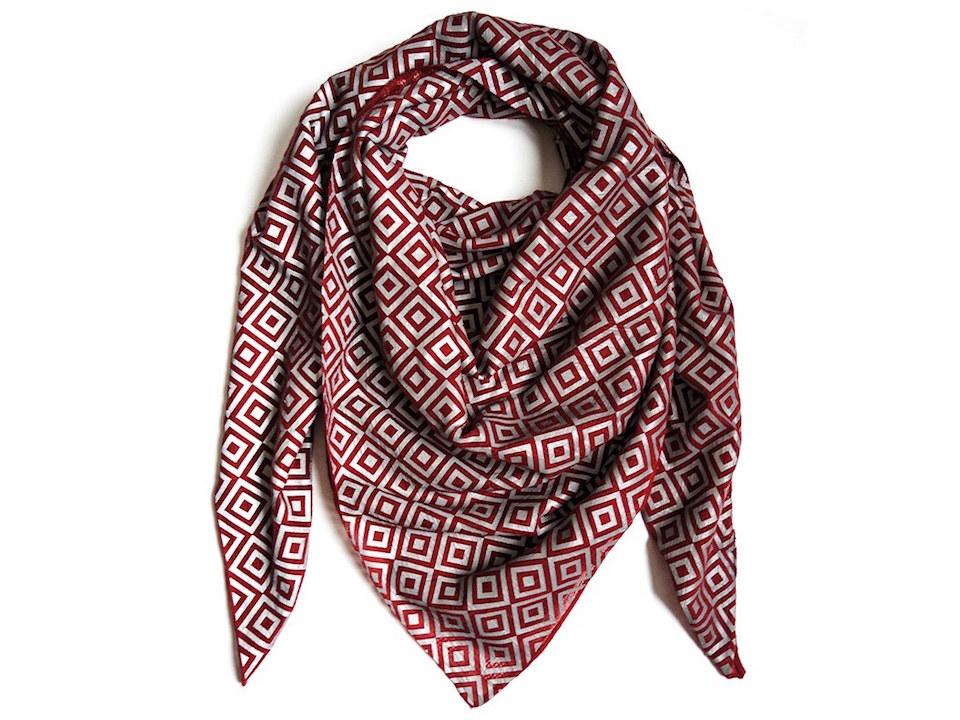 SENSITIVE SCIENCE
Body Electric by Clara Daguin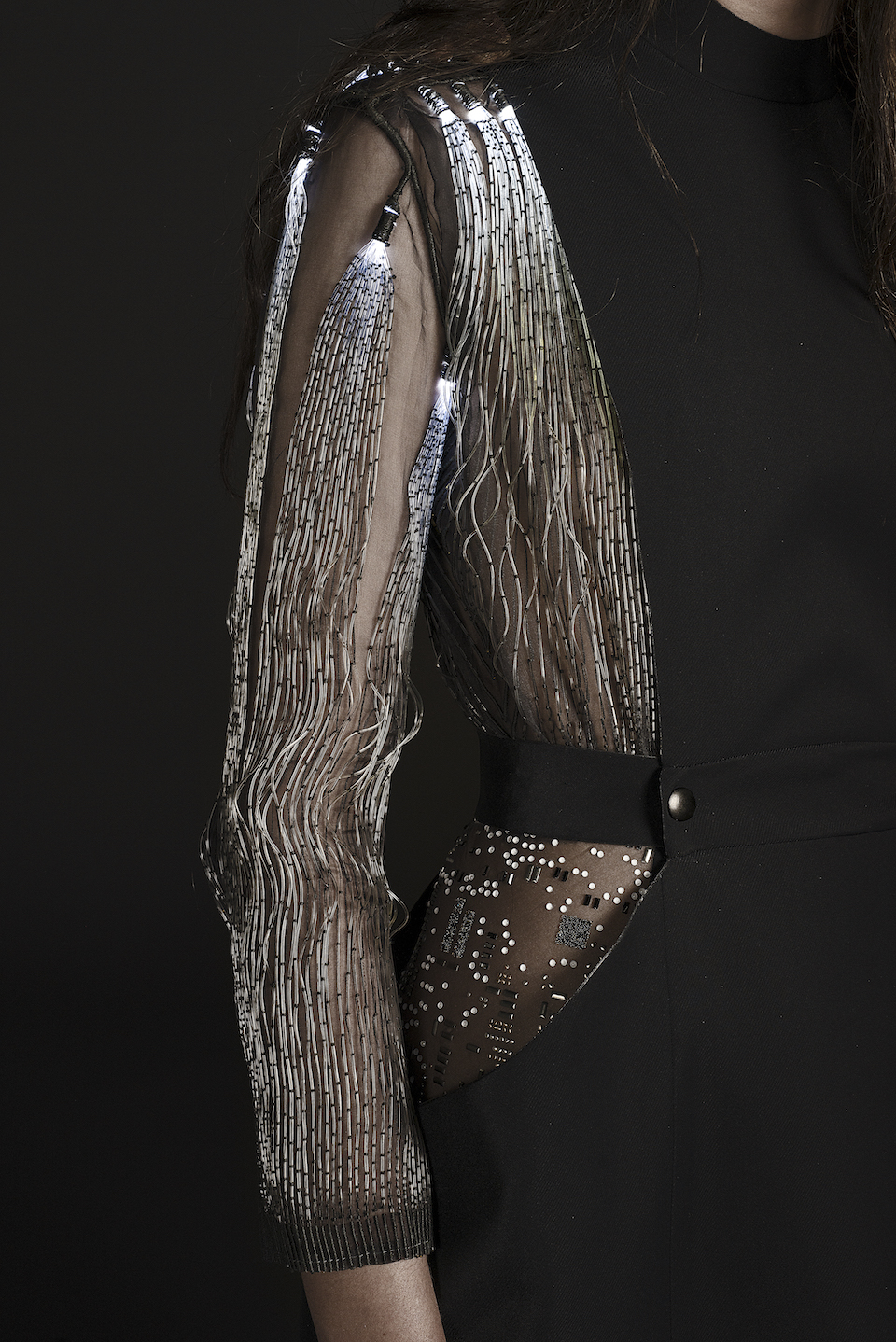 As one of the ten Hyères International Festival young designer finalists this year, Clara Daguin presented her Body Electric collection this April. In addition to a Masters of Fashion Design at ENSAD in Paris and a Bachelors of Fine Art in Graphic Design from CCA in San Francisco, Clara has previously worked for Margiela, Alexander McQueen, Hussein Chalayan or Iris van Herpen. She grew up in the Silicon Valley and thus has integrated its culture into her creative process.

She believes it is essential to keep manual savoir-faire alive while embracing technology as both a creative inspiration and a solution-provider. Noémie Balmat sat down with her to learn more about her creative process and get her thoughts on mixing fashion with technology.

Could you describe your creative process?
It all begins with a thought or feeling, and a need to express it. It is paramount to begin by synthesizing the idea into a single concept, a sentence that can serve as a reference if the research leads me astray. Visual inspiration and experimentation with materials work in parallel with finding silhouettes through moulage. The technical/sometimes electronic aspect is very much a part of this exploratory phase. Sometimes it appears in the piece as a texture, or it can inform the shape of the garment directly. In the « body electric » collection the strict uniform pieces are marked by cut-outs which act as windows to reveal technical embroidery. The patterns of the complex garments underneath are directly based on the cut-outs of the uniforms. All in all it is mostly an evolution, developing aspects that resonate, pushing aside discordant elements to create a coherent whole. And of course hoping to surpass one's original intentions and be surprised by the end result, because that is what's most exciting.

How did you learn to code/the technical parts of your work?
I have always made clothes, but my first professional interest was graphic design. I learned code to make websites, the interactive aspect was what really pulled me into that medium. When I began studying clothing and fashion design I participated in a workshop with the MIT high-low tech group where we transformed basic IKEA chairs using simple sensors and motors, circuits and code to alter our relationship to them.
This idea of integrating circuits into things other than computers peaked my interest and I continued with a class called « augmented objects ». After that I was obsessed and every chance I got I experimented with different sensors and simple ways to integrate electronics into clothes and textiles. It helps that my father is a computer engineer, that I grew up in the Silicon Valley and that I am visually inspired by all things technical!

What did the Hyères festival bring you?
It allowed me to create a new collection, to work with a panel of professionals who helped showcase it beautifully, and brought visibility to my work. I have been asked to share the pieces for various photo shoots, a music video, to exhibit at D'Days and Tranoï Paris and Premium Fashion Tech Berlin among others, and am collaborating with an artist on a soirée for Lacoste. What is great about Hyères is that it is really a jumping off point for meeting interesting people, and these new connections branch out to new projects and collaborations.

Noémie Balmat

Photos: Alice Brygo
 - Make up artist: Roussi Li, Vincent Brière 
- Models: Lydia Ragot (brunette), Elise Speicher (long red hair), Flora Marchon (short red hair)

claradaguin.com

Interested in the future of fashion through innovation, Noémie Balmat has a valuable four-year experience in international advertising agencies and works with brands as a fashion tech consultant. Currently working for Soon Soon Soon as an Innovation consultant, she launched Clausette Magazine in November 2014 to gather cool projects linking fashion & innovation in one place. Sensitive to the technological and scientific evolutions, Noémie often speaks at international events, such as the Hyères International Fashion Festival.

clausette.cc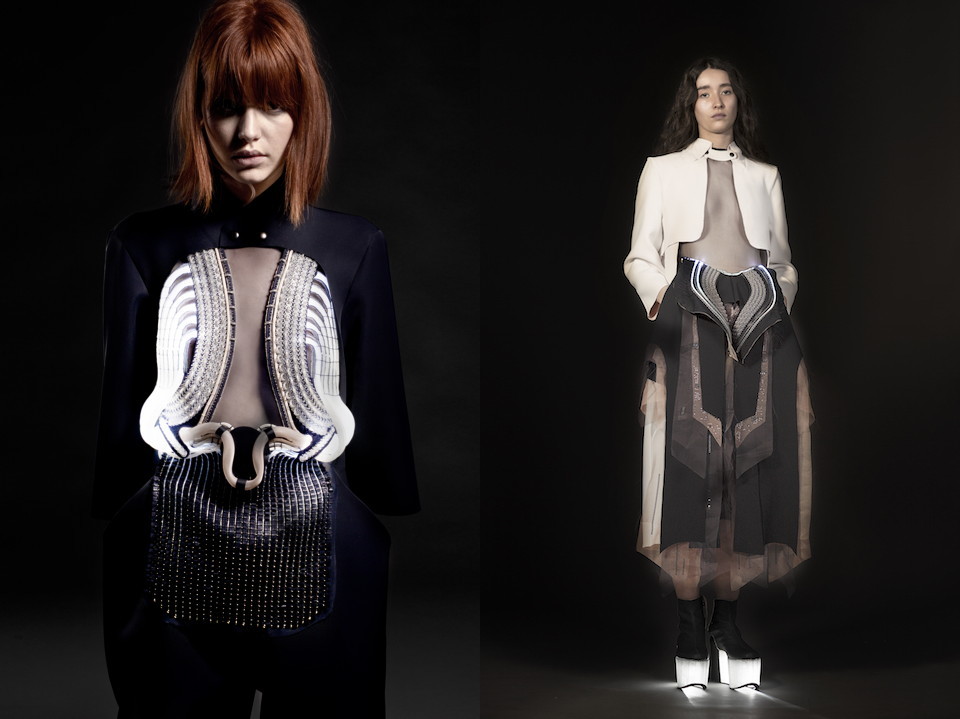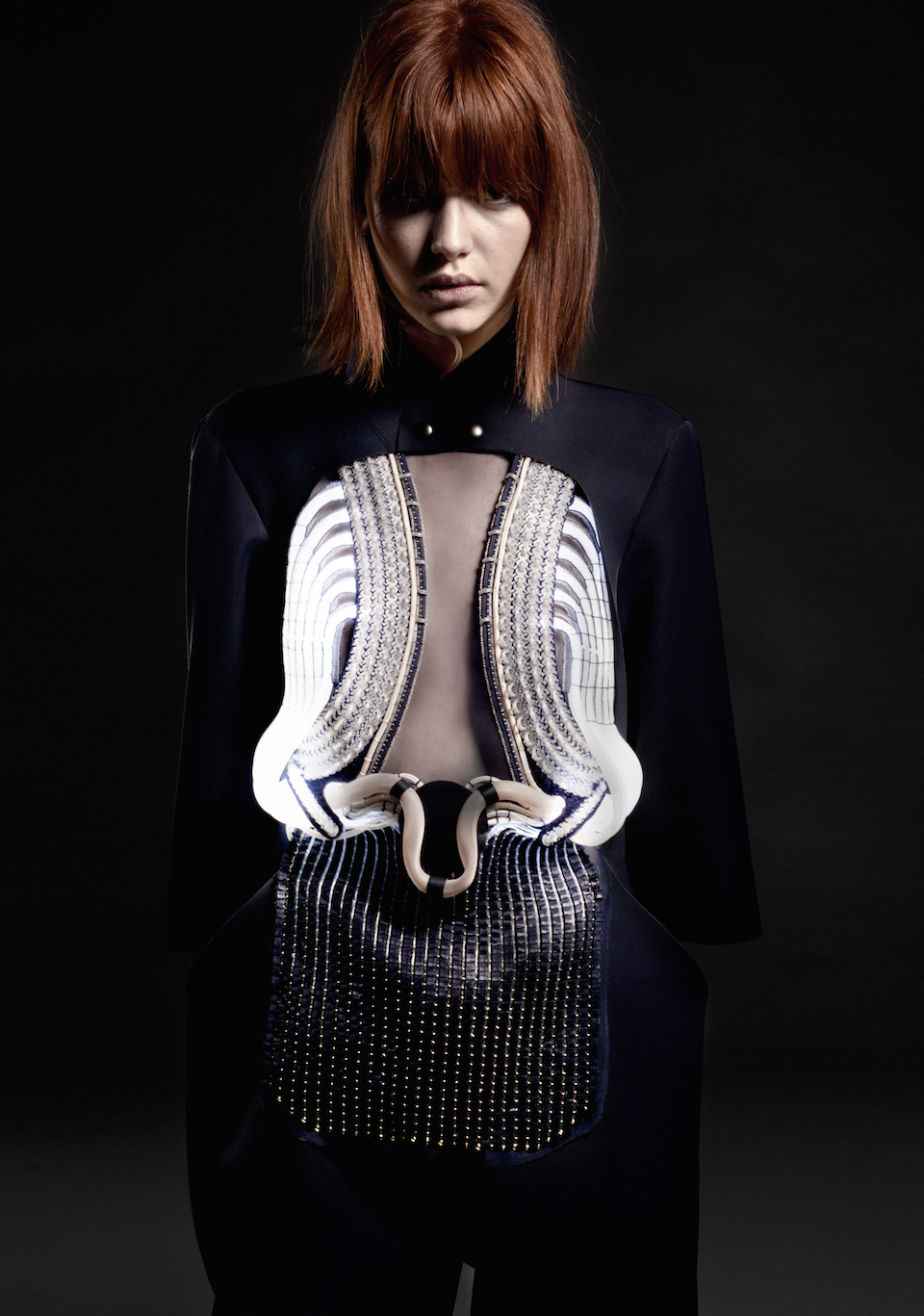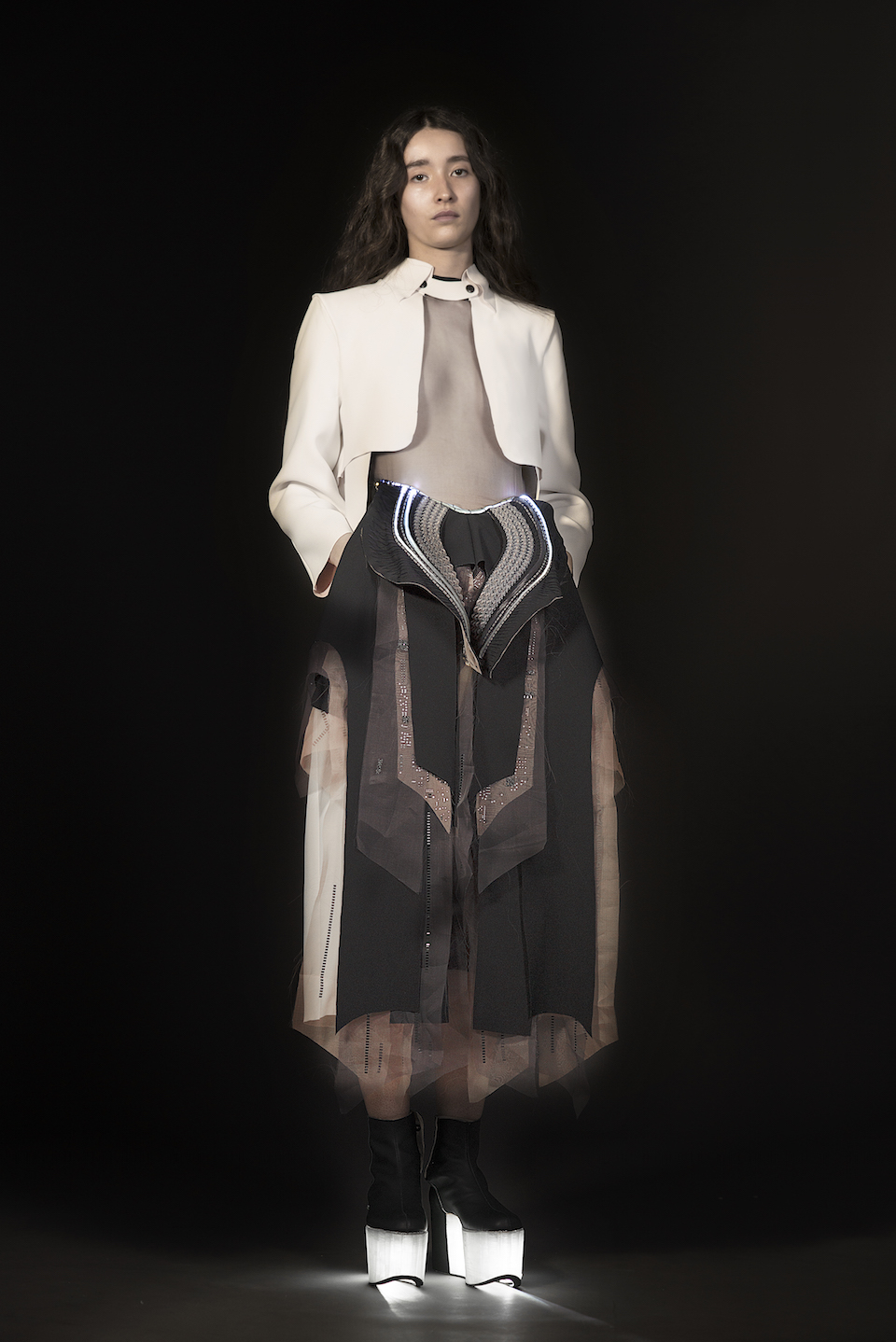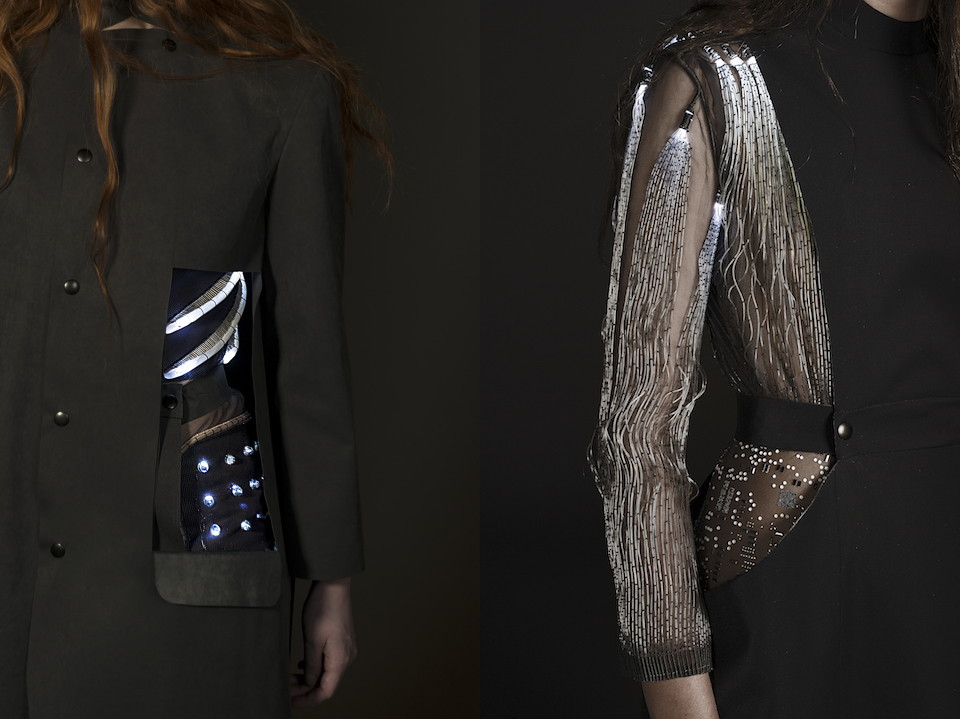 SENSITIVE SCIENCE
bioplastic fantastic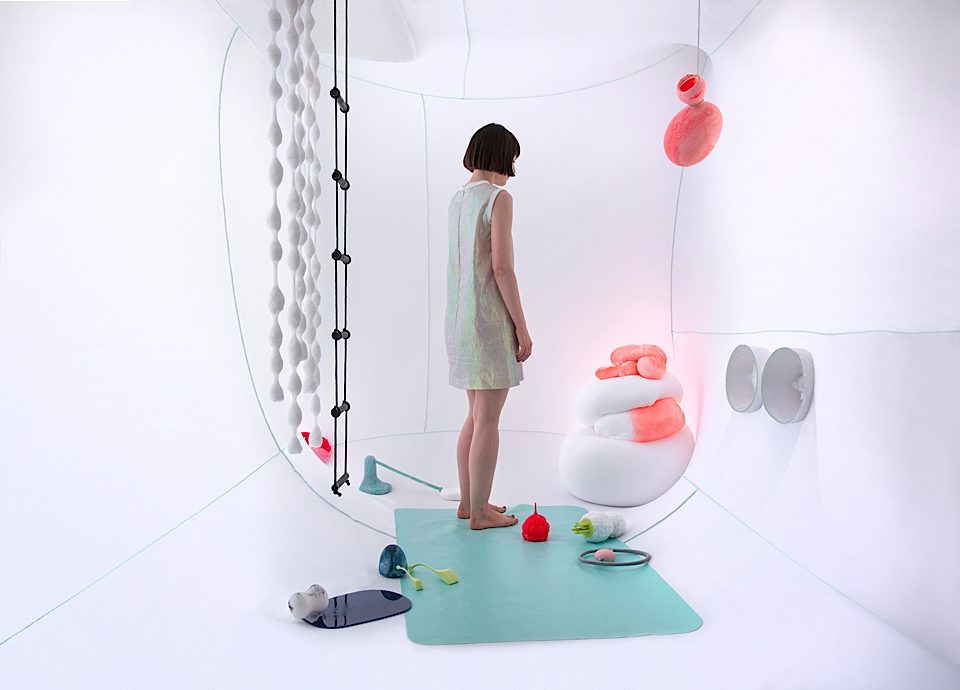 Bioplastic Fantastic is a speculative project by Johanna Schmeer, an artist acting on the border between art and design. Seven products presented by her complement the demand for nutrients and energy needed for humans to survive. Enzyme-enhanced bioplastics, powered by artificial photosynthesis, serve as the building blocks for the final product. Where did the idea of this futuristic project come from?

Everything started with research in three areas, the scientific background, analysis of how values and diverse circumstances in society shape technological products, and aesthetics / material study. Help from scientific advisors at Imperial College's Centre for Synthetic Biology and Innovation allowed a broad exploration of synthetic biology, material science, and artificial photosynthesis topics. The project included workshops under the "designing biology" slogan. Interactions with the product based on a fictional scenario became a contribution to the formation of the final product.

Johanna Schmeer used the potential that lies in interactive design, which is becoming ever closer to the body and biology. It is more than likely that, soon, biochemical processes will take place in and on our technological devices. The concept of something halfway between a product and an organism is based on recent scientific research results of "biological" cells made from polymers and enzymes. Bioplastic Fantastic explores interactions which might emerge from the mix of material innovations with biology and nanotechnology. The designer investigates the topic of future design of domestic products made from enzyme-enhanced bioplastics.

Seven "biological devices" are used to produce food and energy needed for human survival, thanks to artificial photosynthesis. Products that simply need to be exposed to light to produce water, vitamins, fibre, sugar, fat protein, and minerals through biological processes.
The idea of a self-sufficient lifestyle which the designer proposes is a kind of conceptual utopia designed in opposition to the technocratic Silicon Valley lifestyle model. The biologically influenced aesthetics of this project reinforces the core idea that they are not machine-like or lab-like. Artificial sensuality, powered by biology, is the answer for the loss of the natural sensuality of traditional food.

The project asks the big question, to provoke discussion of a future design that is reaching forward to the more sensual and human solutions, perversely by using the latest scientific breakthroughs in bio- and nanotechnology, that don't fulfil the ice-cold technocratic vision.

Agnieszka Polkowska

A designer by education and a trend watcher by calling. Head of Trends at Pop Up Grupa creative collective based in Warsaw. Author of No.1 Polish blog dedicated to emerging trends in fashion and design. Agnieszka Polkowska is also a doctoral student of Academy of Fine Arts in Gdańsk in the domain of experimental design and trends. This is also the field to which she dedicates her scientific work. Since she's both a recipient and designer, she feels that her experience makes her a right person to share reliable analyses with the world.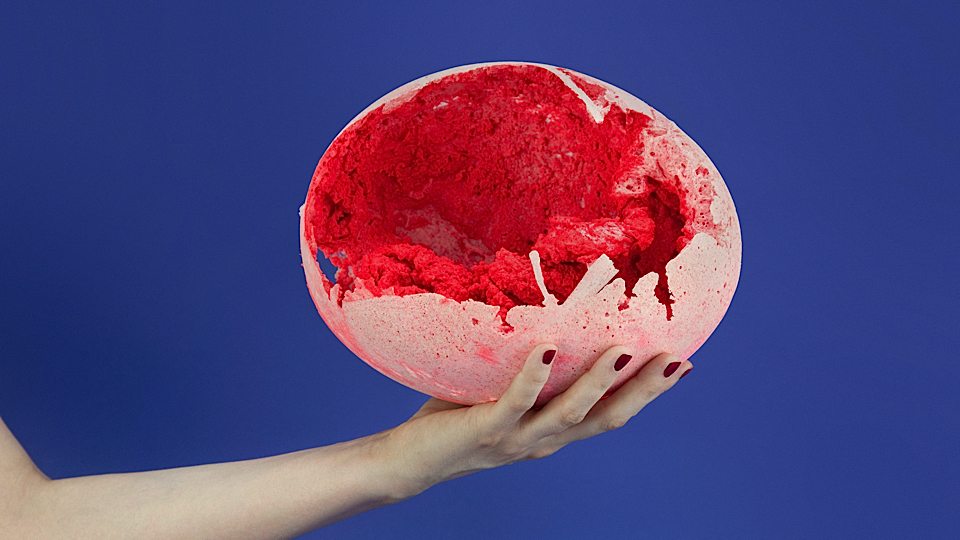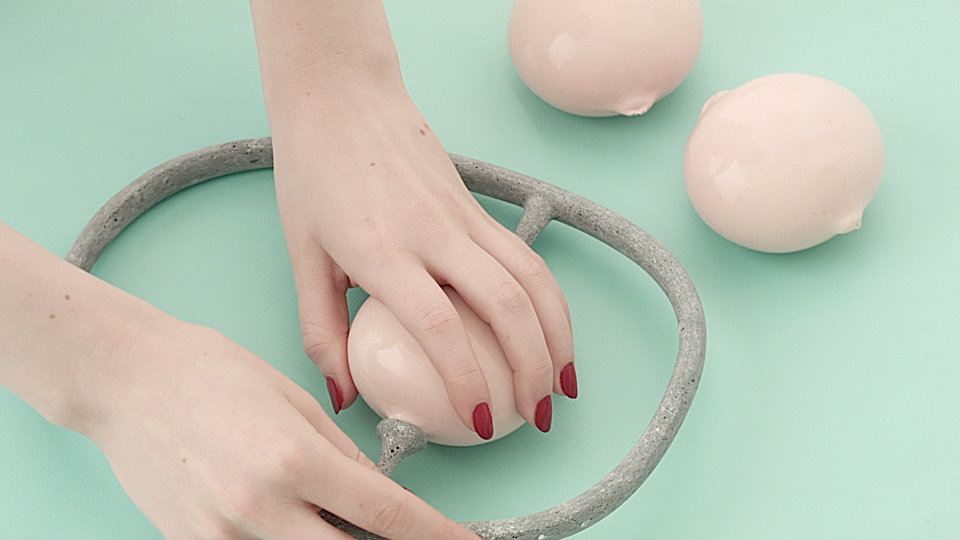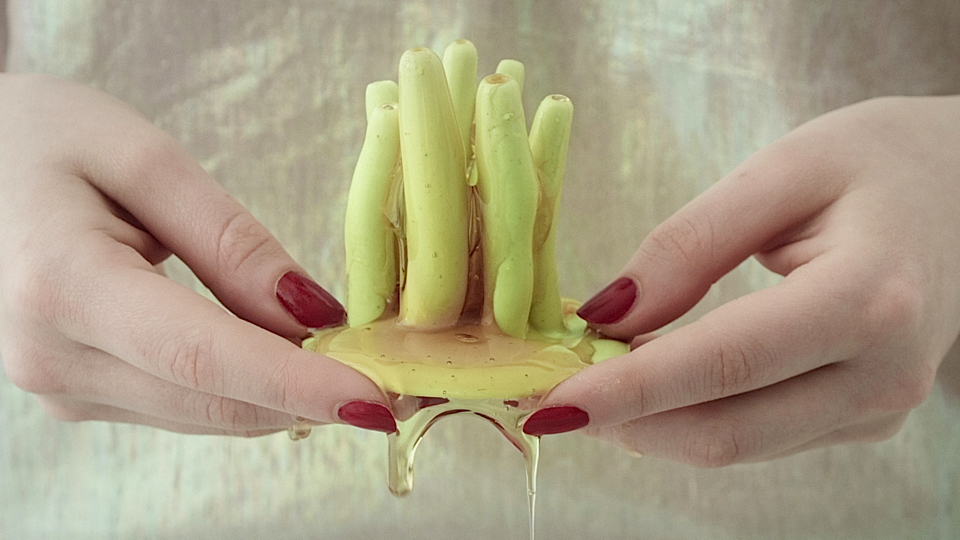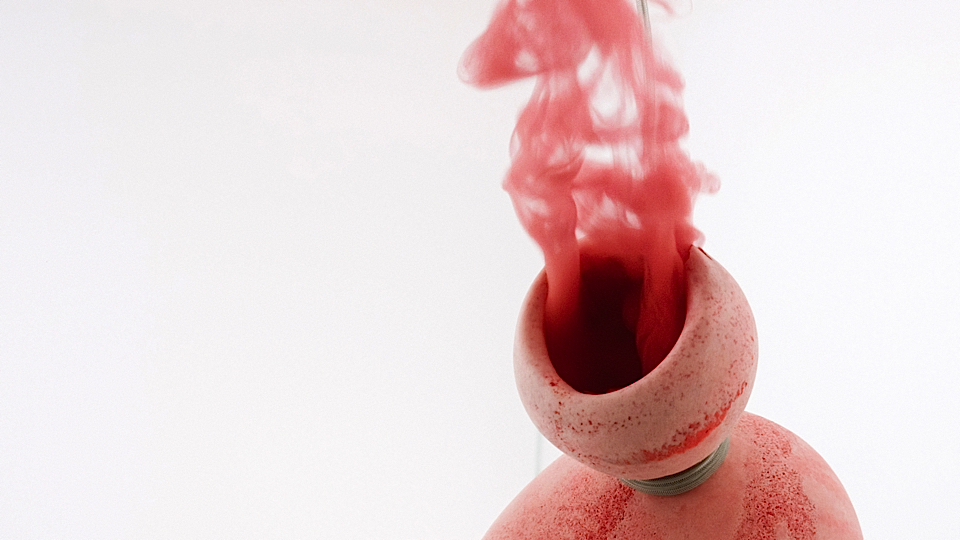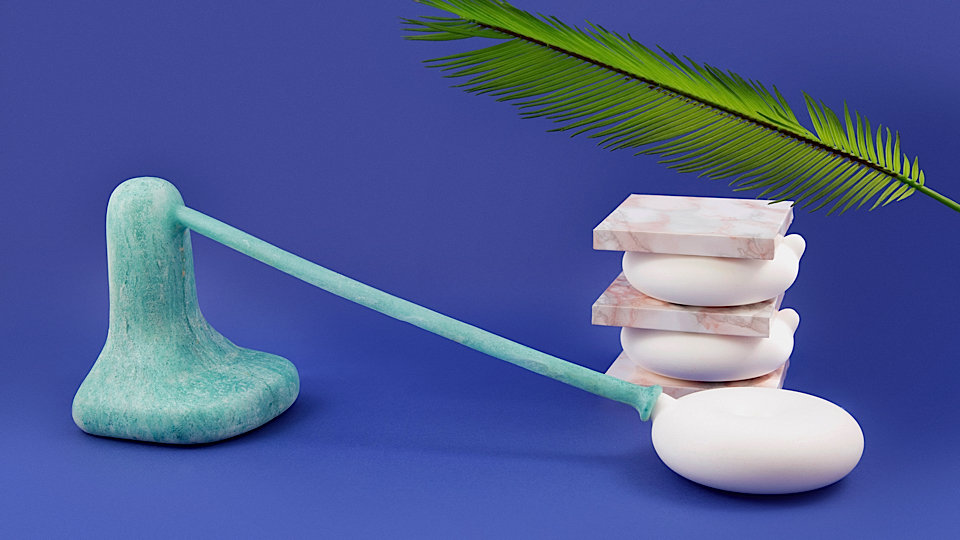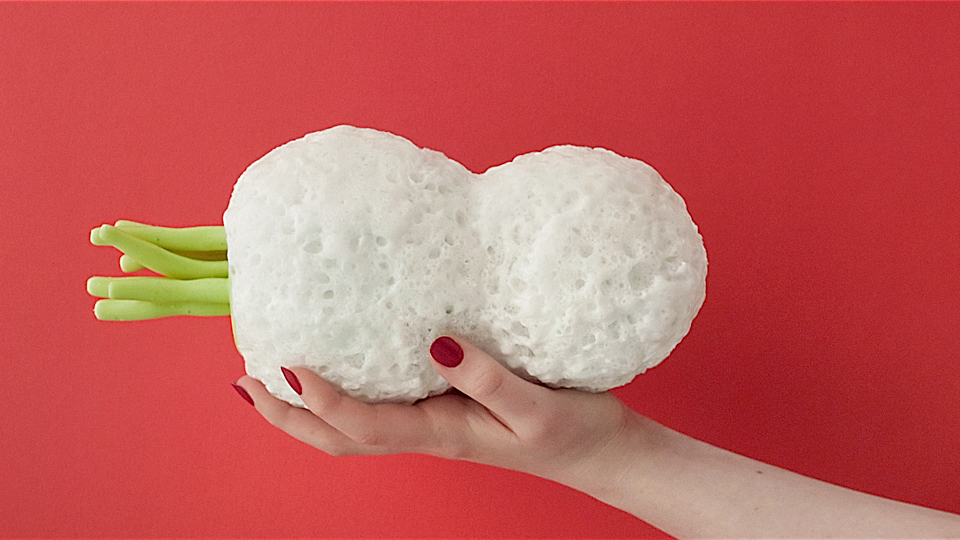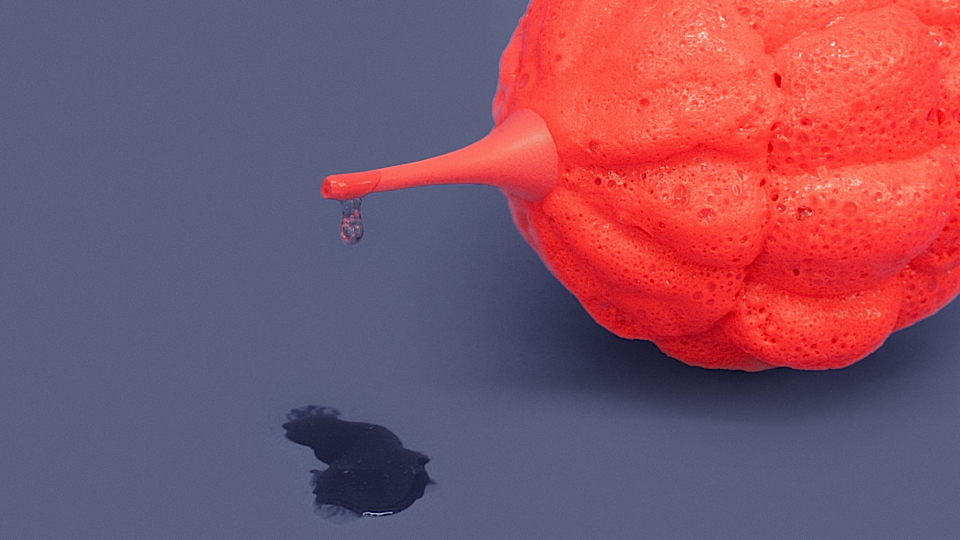 SENSITIVE SCIENCE
fungus inhale vaccination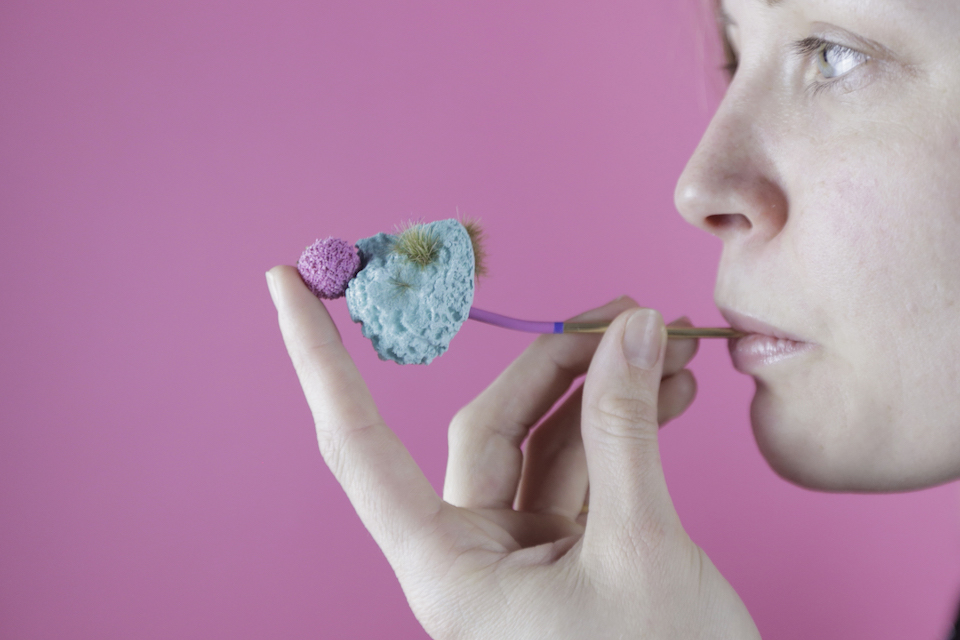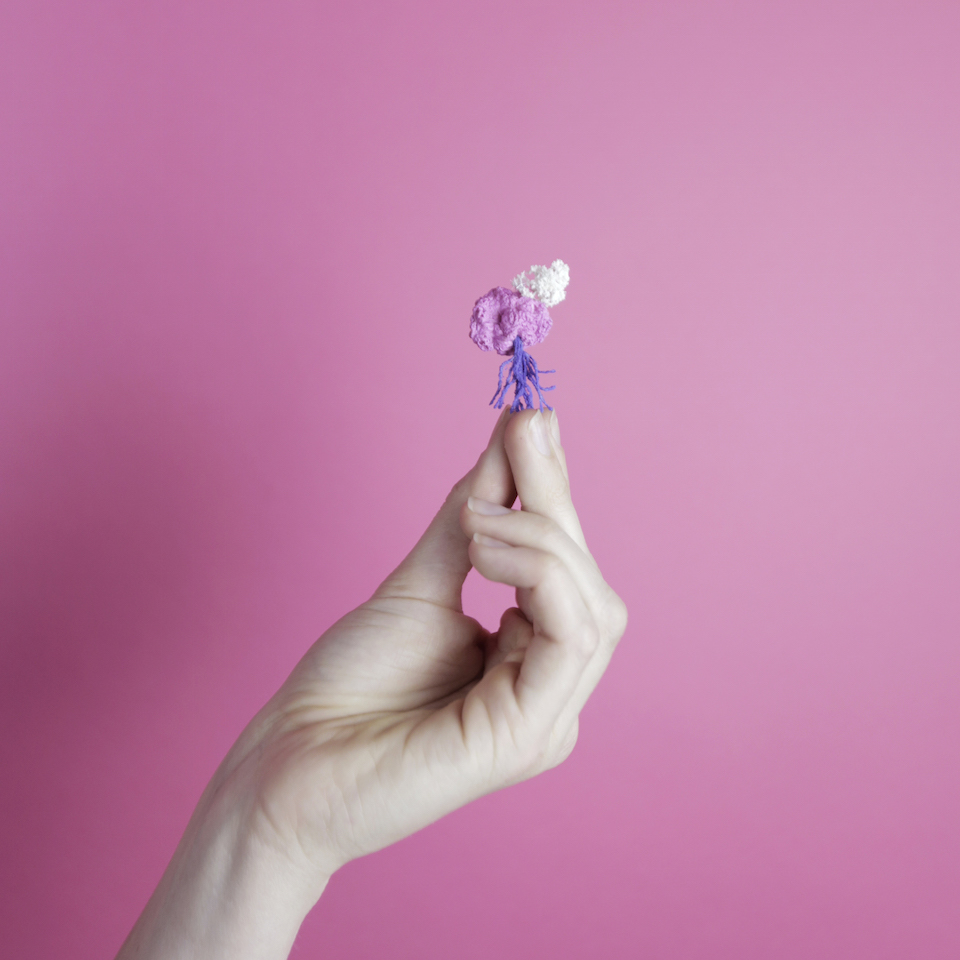 SENSITIVE SCIENCE
living things
SENSITIVE SCIENCE
abstract
SENSITIVE SCIENCE
a talk with mathieu lehanneur
SENSITIVE SCIENCE
poetic innovation
SENSITIVE SCIENCE
vocal vibrations
SENSITIVE SCIENCE
smart replicas
SENSITIVE SCIENCE
curves
SENSITIVE SCIENCE
blossom
SENSITIVE SCIENCE
catherine wales
SENSITIVE SCIENCE
mer ka ba
SENSITIVE SCIENCE
peta bush
SENSITIVE SCIENCE
smart highway
SENSITIVE SCIENCE
water graffiti
SENSITIVE SCIENCE
landscape abbreviated
SENSITIVE SCIENCE
hearing grass