landface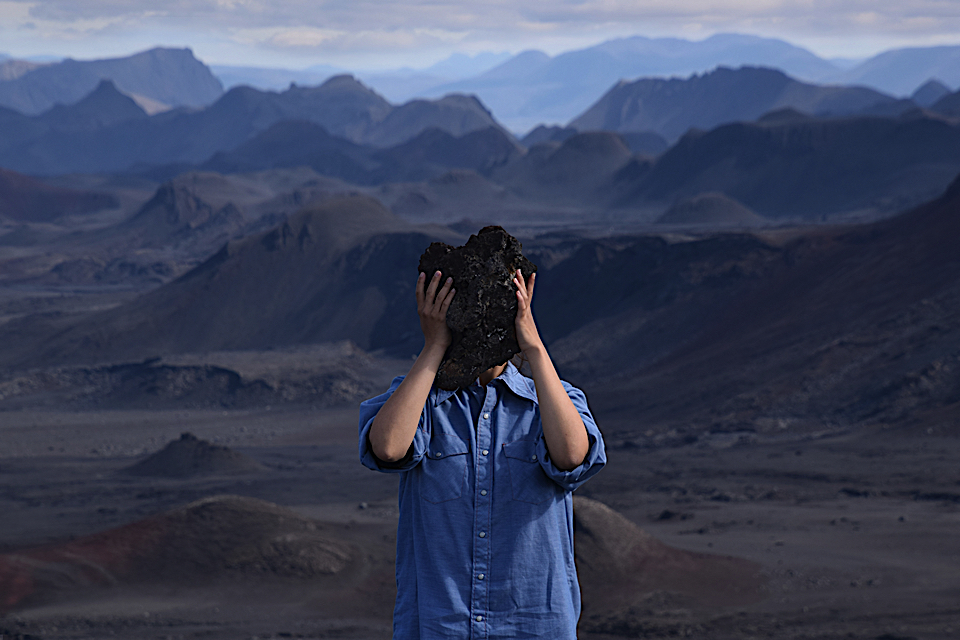 Anastasia Savinova is a visual and performance artist, born in USSR and currently living and working in the north of Sweden
"Landface" is an ongoing series of self/land-portraits, an exploration of an intimacy with the landscape, wild grass, sand, ice, rock, mountain. Anastasia travels, hikes, climb the mountains to reach the open horizon, to see an endless land, breathe in the dizzying wild air, drink the powerful energies. She walk slowly in the landscape, listening. Does it speak like father, a sister, a lover, or all of the above and more?
When humans see the reflection in a mirror, an image of their face takes a central position and the nature becomes a mere backdrop. In this series, on the opposite, a human face is a reflection of the landscape. Human body's presence, dignified yet silent and humble, is merging with the landscape splendor.
The face and sight are covered by a mask, made from plants or other matters, abundant in the portrayed landscape. Through the mask ritual the body becomes a listening body; through the physical blindness all other senses grow acute. A trusting, intuitive body enters the mystery of the landscape, breathing in unison, inheriting the wisdom of the land's body.