an upcycling mindset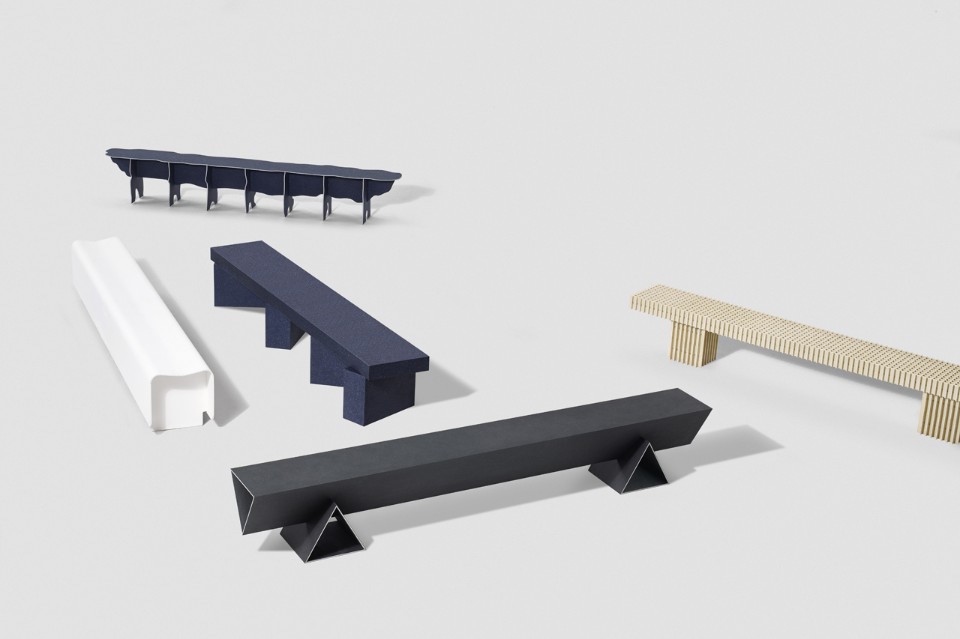 For many years, brands and companies in the lifestyle industries have been focusing on reclaiming, recycling and renewing. Lately, several have been attempting to further the discussion by investigating how they can help the environment while working in an industry that revolves around constantly making more stuff. Designers, brands and manufacturers are beginning to realize the importance of their direct involvement in the sustainability movement as a catalyst for change.
A significant concept which is a direct result of this trend is the latest initiative from the renowned Danish manufacturer of design textiles, Kvadrat. As Europe's leading textile manufacturer creating high quality contemporary textiles and textile-related products for both private and public spaces, they certainly have the ability to make sustainability their highest priority thereby setting a new industry standard. They are known for their ambitious push of the aesthetic, technological and artistic boundaries within their field – always characterized by its Nordic simplicity, unique colour variation and choice of spaces. In order to stay creative and innovative, they frequently collaborate with leading designers, architects and artists such as Peter Saville, Olafur Eliasson and David Adjave.
The major trends during Salone del Mobile 2017 were mainly driven by politics, technology and the environment, forcing the designers to work with recycled materials, ancient crafts and new processes. Kvadrat brought their newly acquired sustainability start-up, Really, to the Milan design fair, initiated as a response to the urgent global issue of waste. Here they debuted the company's Solid Textile Board – a high-density and progressive material made from textiles discarded by the fashion industry, households and Kvadrat itself – in order to create a series of benches designed by the British material enthusiast Max Lamb.
The collection consist of 12 benches made of upcycled end-of-life textiles such as cotton and wool which were turned into solid textile boards. These thoughtfully designed pieces both feel and function like wood, and can be used in architecture and furniture design. Without using any additional chemicals, the patented process that creates solid textile boards allows the boards to be regranulated and formed into new material. The focus has been on making a composite that, through its properties, can replace or even bring additions to existing material offerings and thereby offer a true alternative to materials such as conventional wood, metal and plastic.
With this innovative upcycling concept, Kvadrat is contributing to a new industry standard, challenging designers and architects to rethink the global use of resources.
Magnus Høst
reallycph.dk
Magnus Høst is a freelance creative consultant and editor based in Copenhagen, Denmark. Magnus helps brands connect (or re-connect) with consumers through visual storytelling. His consultancy and multidisciplinary approach is based on trend forecasting, an understanding of contemporary culture and lifestyle.