waldemar strempler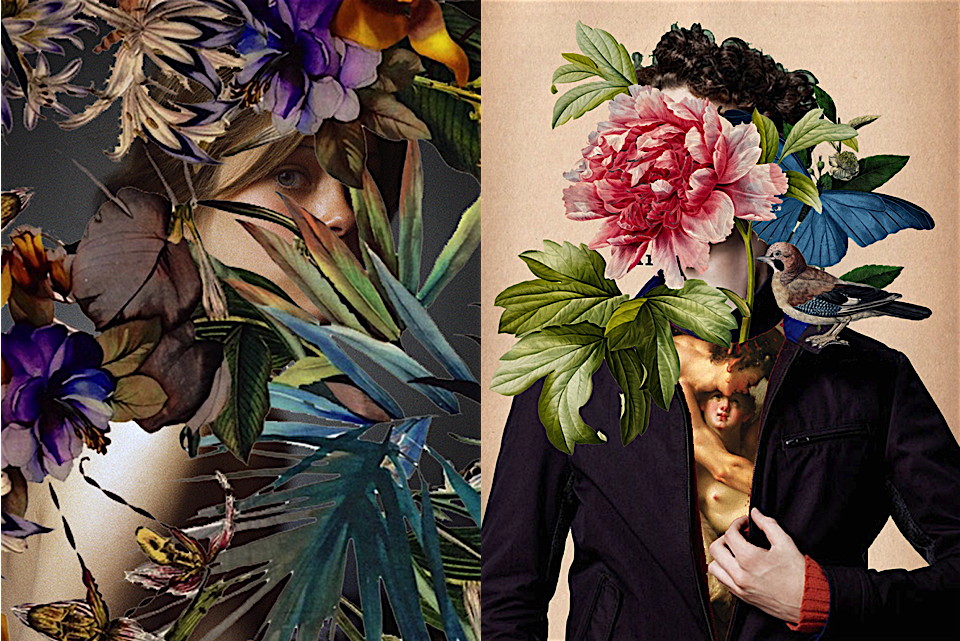 Strempler seems to capture true emotions in every collage that he makes. Even though he mixes several references in his work, most of them still feel timeless. Trend Union used one of his works for the invitation of the AW 2019 lectures. His work got to be the face of this new season, because it was the perfect match for the themes in the trend books. To know more about the artist behind this storytelling work, we asked him some questions.

How did your background in being an art director influence your work? 
I don't know if maybe the influence even went in reversed sense.
It's complicated to quantify or describe the quality of impact. 
In any case my profession as an Art Director did allow me to develop artistically, but also to be free and independent of any pressure for success.

What attracts you the most about using mixed media in your artwork?
Any media has its own characteristics, its own laws, as well as its appeal, I like to experiment and I wish to work free and independent in the process of creation – Therefore I could never limit myself to one media only. 
By usage of multiple media it might give the possibility of accidentally creating effects that have a strong artistic impact. So this is something that I find very interesting.

Why is the aging process and destruction important for you work?
The process isn't actually that important to me. I do however have affinity for materials that tell their own story thanks to aging and destruction. Materials that somehow have a past life. Including tracks of usage such as tears, wrinkles, stains, or bleached out writing.

Can you describe the process of creating an artwork?
In the beginning – actually still – there is a certain reverence for the empty page and a certain anxiety before I do the first stroke. Sometimes I'm simply going trough a messy pile of different materials in my atelier, as that is mostly the first step. If I am finding something interesting during this process, one thing might lead to another, or not. It's anyhow always important to me to allow work rest for some days or even months. Sometimes even years later, my critical view falls onto the work, and I either like, rework, overdraw, or even abandon it.
What would you like people to think when they see your artwork?
This is not that important to me. I work for myself and want to stay independent from something like a "taste of an audience". So for me it's completely all right, if someone falls into astonishment, pleasure, gets inspired or even repelled. Although there are a few people who are especially important to me as well, as their opinion. Whenever those people discuss my work I listen carefully.

Is there a particular work that stands out or is your favorite, and why?

I don't have a favorite work. There are however some works, which I'd rather not sell, which I like to have around me. Why? No idea! Mostly these are pieces, which I look at after the process of creation, and ask myself: Was it really you, who did that?

What does the future hold for you? 
Who knows? "Höhere Wesen befahlen: rechte obere Ecke Schwarz malen!" Polke's work title translates to "Higher beings commanded: paint black right top corner". To put it with other famous words: "In this world nothing can be said to be certain, except death and taxes" (Benjamin Franklin)

stremplerart.tumblr.com