blurring physical & virtual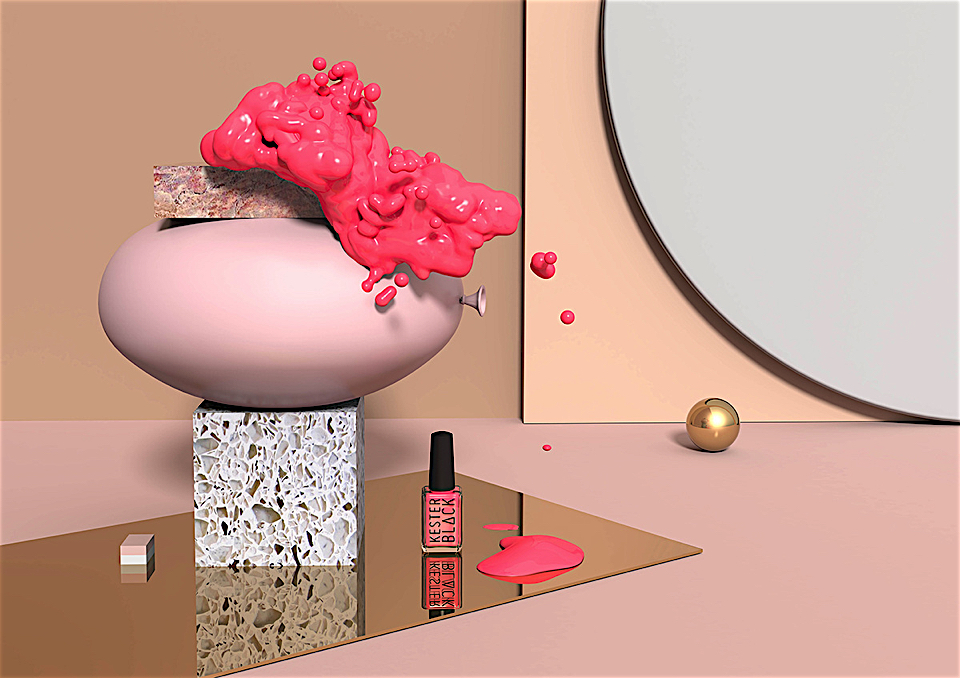 The digitalization is changing the future of physical identity and presence, while also shaping the way we live our lives and experience our surroundings. Furthermore, this rapid development in digital technology has also been greatly influencing contemporary art, expanding horizons of creativity and opening new artistic frontiers. A great example of a digital creative born out of this movement is the emerging Swedish artist and spatial designer Anny Wang (b. 1990) who splits her time between Copenhagen, Denmark and Malmö, Sweden. She graduated with a Bachelor in Fine Arts and Design from HDK – School of Design and Crafts in Gothenburg, Sweden in 2014. Her vibrant, surreal, and playful work is characterized by blurring the lines between two realities – the physical and the virtual.
Having studied interior architecture and design, Anny Wang's influences often come from architecture and architectural details. She uses mainly still life, and is clearly influenced by distorted and imperfect objects, giving her visual expression a dreamy and conceptual approach. Her art is an exploration and experimentation with the third dimension both in spatial objects and illustration, where she manages to mix in both techniques and materials. The color palette is generally defined by iridescent hues and electric and vibrant colors reminiscent of the world-renowned James Turrell, who is known for his big-scale, colorful spatial artworks.
In her latest artwork she has joined forces with longtime collaborator Tim Söderström to create Physlab – a series of hypnotic, graphic and hyperreal environments and animations. This is an ongoing exploration of implementing physical forces from the real world into their quite surreal platforms.
These animations are a visual technique – a form of "surreality" – that reconcile the duality we experience within our highly digitalized daily life. The creative duo's magical creations contain animated spheres fluid in movement which feature heavily patterned surfaces that become increasingly mesmerizing to watch with every ripple and bulge.
This futuristic and hyperreal world of pastels and hypnotic animations is a new type of visual and tactile fetishism emerging in visual communication. It creates a more emotive, sensory, and authentic form of communication. It is a visual stimuli used to evoke a pleasurable sensation, enabling the viewer to have a real-life experience in a digital setting.
Magnus Høst
annywang.se
Magnus Høst is a freelance creative consultant and editor based in Copenhagen, Denmark. Magnus helps brands connect (or re-connect) with consumers through visual storytelling. His consultancy and multidisciplinary approach is based on trend forecasting, an understanding of contemporary culture and lifestyle.