history meets contemporary design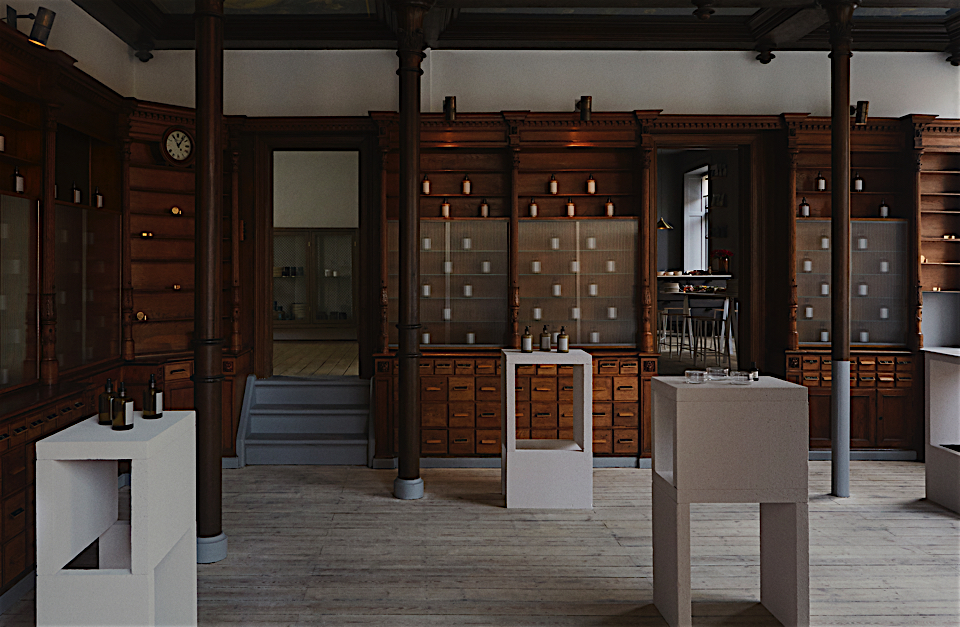 New is not always better. The Copenhagen based design company Frama is looking into history and the archives to bring forgotten concepts forward. The new circular economy will have to make us consider to produce long lasting products and renew the old. The past is powerful and provides us with new design aesthetics and inspiration for the simple and hand made. It's time to slow down the future and way of living. Simplicity has finally gained new value for how we live, dress, eat and drink. It's considered essential in all aspects of a persons life and Frama's new Studio Store in Copenhagen is a magnificent example of history meets the future.

The newly re-opened Frama Studio Store is located at St. Pauls Apotek in central Copenhagen. The store still has the original woodwork and architectural elements from when it used to be a pharmacy in the 1800's The kitchen space and different rooms in Frama Studio Store is characterized as "work in progress" and serves as a retail space and a platform for creative freedom, bearing the stamp of Frama's aesthetic principles. The space features as a place where people can come together and relations are built by the many gatherings and events that Frama organize from vegetarian dinner gatherings to book and magazine openings.

The walls are painted in light grey lime paint, which give the space a structure and feeling of tactility in combination with the original woodwork. All walls are blank and treated as a canvas that allows the mind to fill the gaps. Simple structural alterations have been done to open up the rooms bringing lightness to the store. The space becomes almost like a physical manifestation of the brand's values and aesthetics with simple contemporary furniture and interior in contrast to the historic room.
The newest addition to the brand the St. Paul's Apothecary Collection consist of hand wash and hand lotion in pure form shape bottles of Italian glass all handmade in Copenhagen. The label is inspired by a MoMA poster from the 1920's and creates beauty through its simplicity. By blending old and new contexts and influences, the collection reflects the brand's simple aesthetics, lasting quality and the history of the old Apothecary. While wondering around in the contemporary historic Frama Studio Store enjoy a slowly made drip coffee in a hand made ceramic cup while time slowly passes by.

Sara Ingemann

www.framacph.com

Sara Ingemann gives us chosen fresh news from Scandinavia. Sara is a very sensitive person, in love with trends and style, she is also a talented writer and one of the brain behind ateliercph.dk

ateliercph.dk