a slower living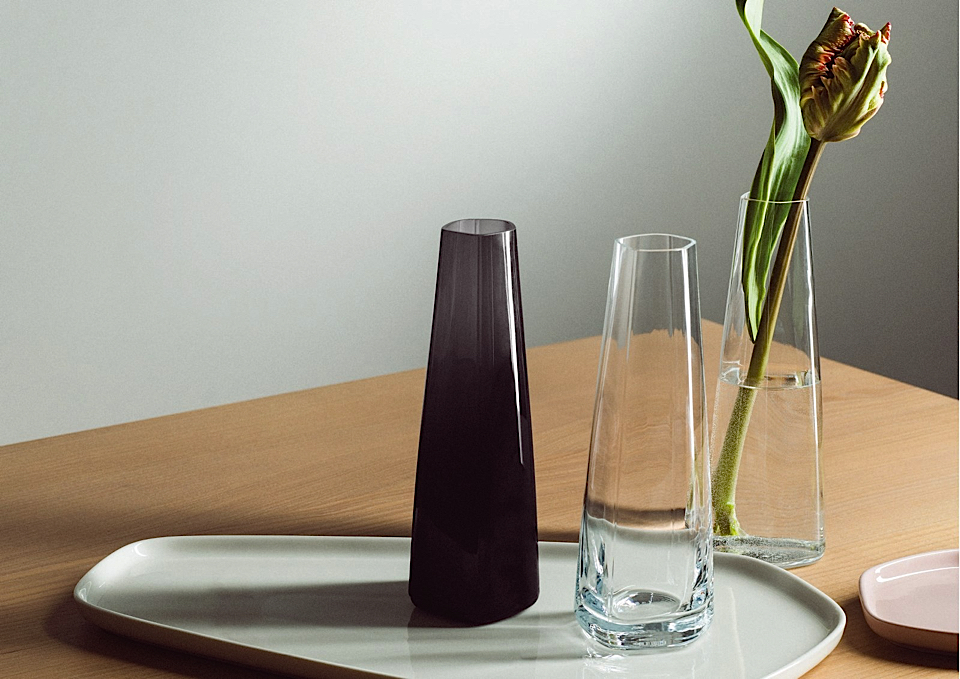 A recent collaboration between the Scandinavian brand Iittala and Issey Miyake Design Studio produces a collection of ceramics, glass and home textiles inspired by a shared vision of harmony.

The collection revolves around subtle domestic rituals that symbolizes the transformation from the hectic outside world into the individual space, based on values such as timeless design, minimalism and continuity.The collection consists of 30 items, including cups, plates, vases, napkins, table runner and an elegant version of the popular tote bag. All objects are in black, white, green and light pink – a color scheme which corresponds with the traditional Japanese representation of spring and blossom.

Perhaps the most interesting are the textiles used in the collection. They are based on Miyake's unique craftsmanship abilities of folding and pleating, which are associated with his design aesthetic since the late 1980's. Each one of the textiles incorporated in the collection is differentiated by its own texture, adding a tactile element to flat objects by creating an illusion of volume.

The pentagon shape, which has a symbolic meaning in different cultures, is delicately repeated among the glass, ceramic and textile objects. "The pentagon suggests a non-daily element", says Midori Kitamura, President of Miyake Design Studio. She describes its function in the collection as an element that could lead to a special moment – an invitation to touch and feel the materials.
Iittala, which started as a glass factory established in 1881, is a Finland based company that specializes in design of essential everyday objects. The company's transition from decorative dinner sets to functional, aesthetically pleasing objects occurred during the 1930's and 1940's, in the years of modernism and functionalism. Today, Iittala's core idea is to design long lasting products that are well thought of in terms of form, function, quality and inspiration.

The successful collaboration between the two brands is mainly based on their similar design philosophy, explains Harri Koskinen, Design Director of Iittala. He further states that they "value tradition, functionality, and the use of innovative materials and methodologies in their design work".

The shared minimalistic design language of both Japan and Finland enabled the concept and design teams to develop a collection which greatly relies on simplicity and harmonious aesthetic, aiming to bring to each and every home a peaceful, calm sensation.
Lior Fisher Shiloni