copenhagen street food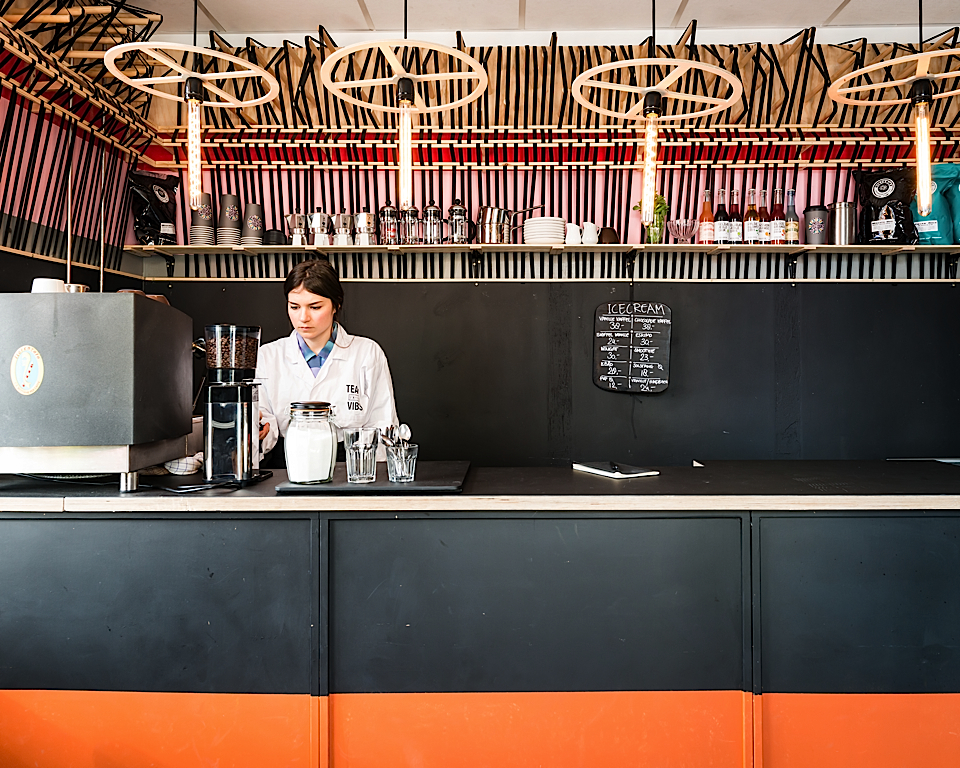 Street food culture is booming all over the world. Small food trucks serve coffee and soup on street corners in Tokyo, New York, London & Sao Paulo and now it manifested itself in a new way on Papirøen – the paper island in Copenhagen.
A new part of Copenhagen is beginning to take shape. The concept is to create a space where both food, design & social gatherings can take place. One of the first to open on the Paper Island earlier this year, was Copenhagen Street Food.

In the authentic open space warehouse, food trucks are serving fast but well cooked food with taste from many different kitchens. The visitors can get a small piece of for example Mexico in Copenhagen, truly feeling like a world citizen. Also the interior has a modern feeling to it with old containers and other reused materials working as a rustic setting with tables and benches. Since the owners of the space only have a contract to 2017, everything has to be mobile and can be pulled out and relive in a new space. A tendency that fits very well to the lifestyle of being free to roam and wander – a constant mobility.

The concept behind Copenhagen Street Food is to make a more available food market for everyone with a contemporary fusion of food styles. It is also compulsory to change the way Danish people are thinking about food and make a new approach to the New Nordic way that has gained so much reputation world wide. It all started of with an idea for a food truck festival, but with the trucks successfully parked inside the warehouse, they might wait 3 years before they hit the road.
On the same small island, fashion and food is merging. After the Danish designer Henrik Vibskov moved his studio to Papirøen, it was obvious to open a cafe, Den plettede gris – the spotted pig, as an extension of his brand. The space is made to create the feeling of being inside a piano, interpreted by the designer with colorful walls and black elastic bands. It is conceptual, creative and a place for connecting work and play while drinking a great cup of coffee. The time is now for bringing talents to the table, gather humans and celebrate the possibility that lay in front of us.

When food or coffee is served – what is then not to like? The new innovative spaces on the Paper Island in Copenhagen is symbolizing change and new possibilities. It is all about mobility, creative talent and fusion of styles. A New Nordic way is born.

Sara Ingemann Holm-Nielsen

Sara Ingemann Holm-Nielsen gives us on a regular basis, chosen fresh news from Scandinavia. Sara is a very sensitive person , in love with trends and style, she is also a talented writer and the brain behind "Quote The Future"