the coloured constructivists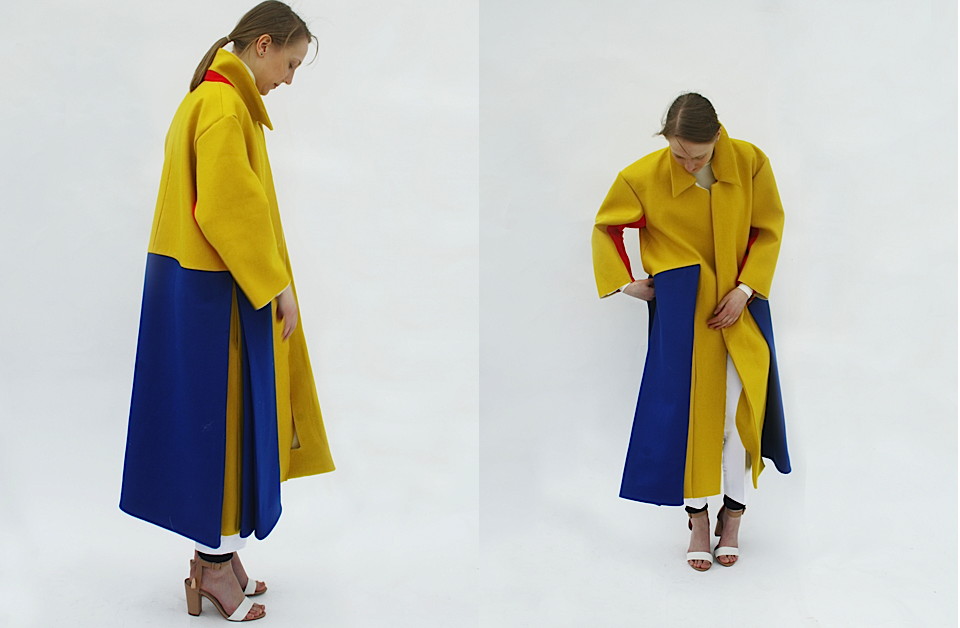 Clean graphics are fencing off bright and bold colour blocks on casualwear inspired creations. The constructive designs by the sisters Tina and Nikita play with minimalistic silhouettes on one side and the explicit use of colours and patterns on the other. Inspired by pop art, the colours are almost reinterpretations of the post-modernistic Memphis designs. For their latest collection, the colours and graphics on detergent packaging inspired Tina and Nikita to extract their colour card by scanning a box of Daz detergent.

Daring colour tones are standing out of the crowd and emphasize a playful character with a grown-up and mature twist. Outspoken geometrical surfaces are disorderly tessellated into a mosaic grid, in a way that all together the pieces orderly belong together, as an inseparable family.
Their fresh and almost rebellious approach made them selected as one of the semi-finalists for the LVMH prize, an initiative to encourage and help young designer to establish themselves in the market.

The India-based Tina and Nikita (MIUNIKU) have both studied at the London College of Fashion and were selected by eight creative directors from its houses. Together with twenty-nine other semi-finalists they presented part of their collection to forty professionals in Paris during the fall/winter 2014-15 ready to wear fashion week.
Willem Schenk