the apartment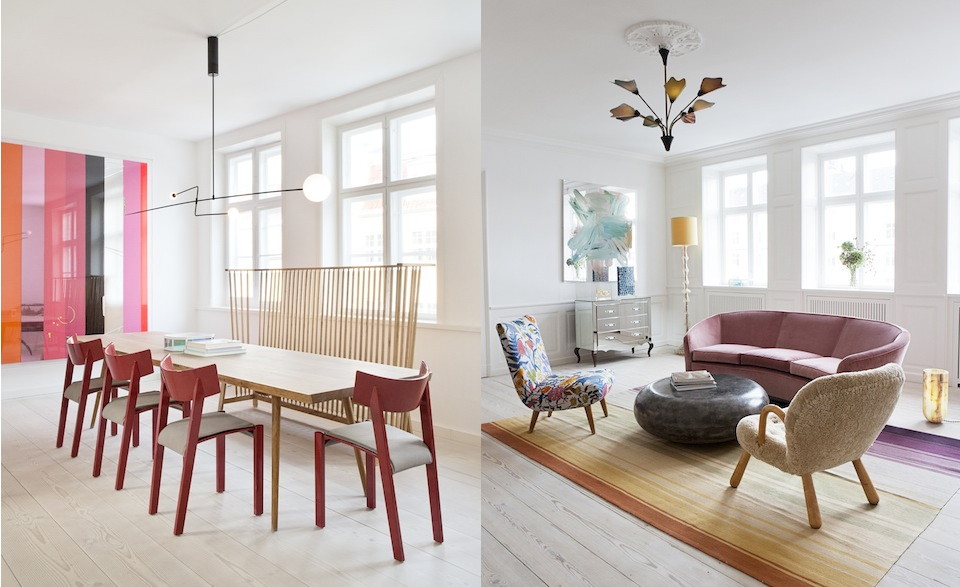 Sara Ingemann Holm-Nielsen gives us on a regular basis, chosen fresh news from Scandinavia. Sara is a very sensitive person , in love with trends and style, she is also a talented writer and the brain behind "Quote a Gentleman".
There is a special eclectic feeling and international rather than Nordic approach to The Apartment when entering the gallery, housed in a 18th century apartment in Christianshavn – the heart of Copenhagen. The concept and idea behind The Apartment is to create a space, where 20th century vintage furniture and contemporary art and design can be displayed in the inspiring settings of a private home.
When wandering from the entrée to the living room, guest chamber and further to the dining room, dressing room, kitchen and bathroom you get the vibe of being in a unique and iconic universe. The interior changes on a regular basis to enable the vision of a modern home. It's clear that true craftsmanship and boldness of spirit are some of the keywords for the handpicked interior and contemporary art and design pieces.
The founder of The Apartment Tina Seidenfaden Busck is driven by strong aesthetics, quality and a story behind each design. Since the opening of the showroom in 2011 the founder has been implementing a bold mix of colours and eras with designs ranging from rare vintage pieces from the 1930's–1960's to selected objects by contemporary designers such as Michael Anastassiades, McCollin Bryan and Ilse Crawford.
Also to be found in The Apartment is a various selection of colourful aesthetics of Italian avant-garde design, Swedish 50's designs, Moroccan Boucherouite rag rugs and hand painted wallpaper. Simply a strong mix that will inspire the visitor to embrace colours and textiles.
The smooth, monochrome and minimalistic Nordic look that has been prevalent through the 00's, is seriously giving way to a warmer and more personal arty expression. The Apartment shows in an exclusive way that our home again will reflect its residents in the form of art, few but well picked objects with history and furniture made with the skill of hands. The vision behind The Apartment is also to find art and design pieces that will maintain and increase in value over time. If you don't have the time to visit the unique private home in Copenhagen, Tina Seidenfaden Busck can be hired for personal consultations and the website just opened for international buyers. The new (inter)national is to be found by the small channels in Christianshavn, Copenhagen.
Sara Ingemann Holm-Nielsen