THE NEW FATHER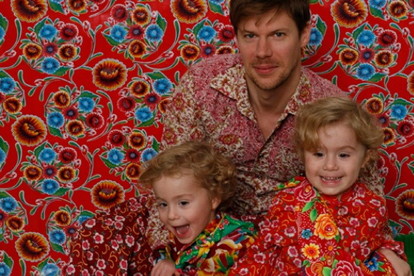 photo by thomas straub
something is happening in the world and it is something incredibly happy and positive! the archetypal man is changing and becoming increasingly keen on being a father, forcing the girlfriends to make babies, earlier and more of them. in exchange these eager fathers are taking care of their newborns and are actually FATHERING their kids. I see them all over the world, in all metropoles, in all public spaces.....they carry the kids under their arms like a piece of luggage or flat on their hands like a loaf of bread, high on their shoulders or cradled under their armpits; the body language is very different from mothers yet equally intimate and caring. but with a sense of insouciance, father all father is there! the babies seem to be very happy to rely on this forceful hero that is publicly expressing forms of tenderness.

this major evolution of society is going to create a very new generation of kids that have been fathered and mothered at the same time; a fact of society never witnessed before. these children will possibly be more in harmony with the self and will be able to reach out to the role models in both gender. creating equilibrium and a new dynamic.and only god knows what will happen to the oedipus complex?

yet it will also profoundly modify the man of the 21th century, focussing on family and children in engaged ways. this will create a new more tender and romantic archetype of man that is naturally slender, with longer hair, paler skin, variations of moustaches, beards and calculated stubble and a softer, more tender behavior pattern.the man of tomorrow is going through a process of emancipation.

the new fathering might modify the future of our planet.

liberating him from the pressure of manhood to develop the sense of fathering. and when we say fathering we also think gathering, foraging, gardening, and story telling.

this new man is going to be a very different consumer with a softer and more romantic taste; dressing up in bow tie shirts and elegant cardigans, in breaded loafers and colourful velvets, in patterned jackets and redingote cuts......

opening up to a whole new world of design and fashion, accessories and cosmetics. therefore Tokyo already has a department store entirely dedicated to man and man only!

Lidewij Edelkoort
INDIE WEDDING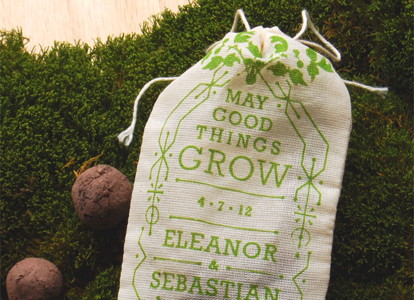 photo by wedzu
For AW 12-13, Lidewij Edelkoort based on Forecast on Shopping, «  reinventing retail for the 21st century » in this one, every theme was a shop. The shop I choose to talk about is Marriage. A wedding is once in a lifetime, and even if you divorce and get married again the first wedding will always count more because as we know, the first time is always memorable.
As most women we want this day to be as perfect as it can be, but perfect doesn't rhyme with boring however this is the word i think about when you shop/ organize a wedding.
This day has to be perfect but most of all it has to be special, weddings are everywhere now on TV, in magazines, in the street and they all look the same.
If you are looking for something special, original decoration made in Canada, a handmade wedding dress by an indian woman, customized cutlery by Anna from London then i found what you are looking for : Wedzu is the new etsy. Handmade and indie vendors sell their wares directly to you. Except Wedzu is all about weddings, especially indie, handmade, awesome weddings.
You can make your dream Wedding come true by a simple click.
Charlotte Bjorklund
http://wedzu.com/
START UP STORE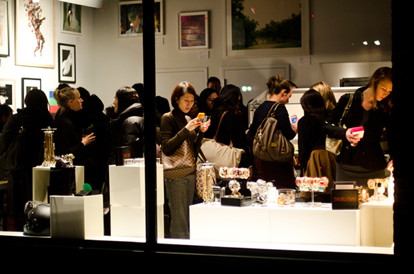 photo by startupstore
In New York's Chelsea neighborhood, inspired by the idea of the Pop up Store , the "Startup store", still in "beta," is currently featuring a rotating selection of startups and their products in a physical retail space.
Five NY based startups,  : Artspace, Birchbox, Baublebar, Joor, and Quirky joined forces for this IRL project.They tell their stories through merchandise-driven installations for consumers. Every 4-6 weeks the store will completely reinvent itself and change. The environment, merchandise, events and story behind everything for sale will be different. 
Beginning of February, the "Start up Store" comes out of Beta and announces the store name and debut the first exhibition: LOVE. An idea to follow in this troubled business of physical retail.
Cécile Poignant
http://astartupstore.com/
MAKING HEART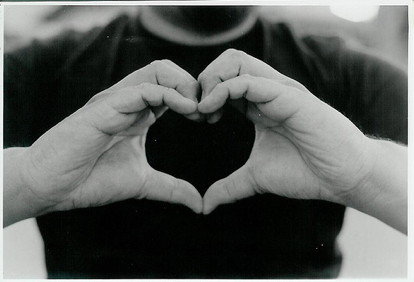 photo by samantha celera
is it valentine's day or the promise of spring?
I see everyone making heart.
a new gesture is becoming a new wave in our world,
popping up on TV talkshows and after a goal in a football match,
at university canteens and in the metro,
in the supermarket and at the museum.
a simple universal hand gesture that brings the two hands together
to form a classic heart shape.
a nice way to say, thank you, love you, I want you.....
please promote to make a better world.
Lidewij Edelkoort
A NEW SOCIAL NETWORK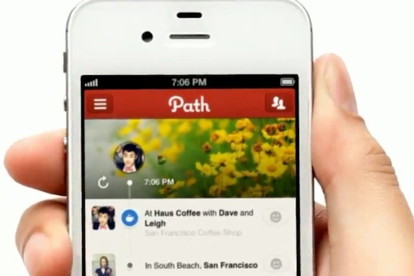 photo by path
Do you want to know what comes next on tech? Have a look at where the most influential and successful tech people hide online these days ?
Look at Path, as it is the new "club privé". On Path people share thoughts and videos on a very intimate way: you share what you eat, when you wake up, photos of your kids and you share smileys . Path is the ultimate way of keeping you in touch with your close friends as you can only have only 150 friends on Path. It is a digital diary, something valuable and very intimate. The attention to details make it a very great iPhone app .
It is so easy to use: intuitive, fast and smart . As Facebook and Twitter have become very mainstream and many people have hundreds "friends". Path creates a new way to exchange with the ones you love.
When you use daily it starts to be addictive…
Try it and Enjoy!
Cécile Poignant
https://path.com
EXHIBITION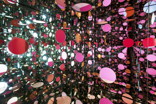 Yayoi Kusama


Yayoi Kusama's life have taken her from rural Japan to the New York art scene to contemporary Tokyo. Well-known for her repeating dot patterns, her art encompasses an astonishing variety of media, including painting, drawing, sculpture, film, performance and immersive installation. A must see at Tate Modern!
BOOK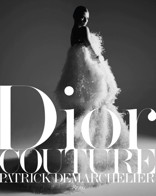 Dior Couture


An incredible visual collaboration between Patrick Demarchelier, a famous fashion photographer and Interview Magazine Editor Fabien Baron ."Dior Couture is like art - they are the art pieces of a fashion house," Patrick Demarchelier says. "Each piece is unique and made by hand. We shot the book in so many different places - New York, London and Paris. I wanted to put couture in interesting situations and set different moods for each picture. That's why I chose such a wide range of models - the book is made by so many different things; different places, different make-up artists, different models.
EXHIBITION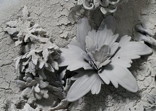 Swept Away


Dirt, ashes and dust are the subjects of Swept Away, an exhibition at New York's Museum of Arts and Design.Twenty six international artists have been selected . They all take the detritus of our every day life and transform it into poetic installations, painting, performances or objects.The Museum is focus on material and process and the field to discover with this subject is wide and provocative.
MORE TRENDS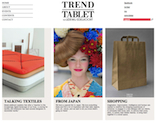 TREND TABLET


trendtablet.com explains how trends grow, evolve and flow, and helps us better understand and perceive how they interact in our daily lives. this tool accessed for free is open to comments and new ideas, please contribute and be part of our network .Enjoy!
JOIN US
BOOK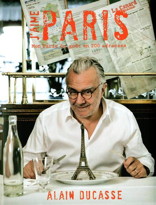 J'aime Paris


With his attractive book, J'aime Paris, Alain Ducasse shares some two hundred of his favorite addresses in the French capital, addresses which include grocery stores, cheese specialists, wine bars, tea rooms , boulangeries, as well as those traditional French "brasseries" full of charm .The book is not a traveller's guide of three-star restaurants it is a fascinating compilation of places to visit in Paris to give you a "taste" of this gourmand city… It is a vibrant book ,full of colours and charm.
MAGAZINE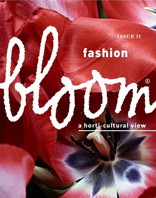 Bloom


Over the last few seasons we have seen flowers starting to bloom on textiles, experimental plants invading dresses and witnessed leaves whirling onto scarves.Therefore, we have created a magazine that is much like a bazaar, containing all the types of fashion that flowers have to offer, exploring their influences to the fullest.

 
CATALOGUE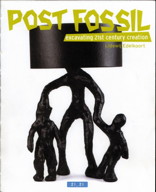 Post Fossil


Post Fossil. Excavating 21st century creation. This catalogue was printed on the occasion of the exhibition in Tokyo.