ABOUT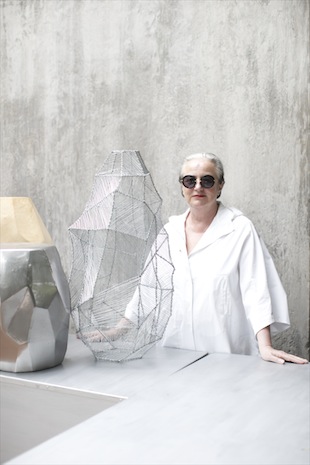 Founded by Lidewij Edelkoort
  Edited  by Cecile Poignant
 This tool explains how trends grow, evolve and flow; helping us to better perceive and understand how they      interact with our daily life.
Lidewij Edelkoort is a trend forecaster, curator, publisher and educator who constantly lives in the future. Studying the links between art, fashion, design and consumer culture, Edelkoort's work has pioneered trend forecasting as a profession, providing design and  lifestyle analysis for the world's leading brands. Since 1992, her magazines (View on Colour, InView and Bloom) have been highly influential in the creative industries.
Recently, her work has evolved into the realms of education at the Design Academy Eindhoven where she was Chairwoman from 1999 to 2008, humanitarianism within the Heartwear craft foundation she co-founded in 1993, and curatorial work as she delves into the art and design domain, illuminating museums and exhibits around the world. In   2008, the French Ministry of Culture honored her as a Chevalier des Arts et des Lettres and the Dutch Royal Family named her a Knight in the Order of Oranje Nassau.
2009 saw the launch of Archeology of the Future, a retrospective seen in Paris and Eindhoven, highlighting Edelkoort's forecasting as a landmark medium of social commentary over the last twenty years.
Cécile Poignant is a trend forecaster specialized in contemporary lifestyles. She had been working closely with Lidewij since 25 years. She studies with passion the ever-changing socio-cultural trends to find weak signals. She develops strategic studies for international brands in the field of design, food, beauty and new technologies.
She is also involved in international conferences and conducts workshops with professionals. She loves to teach and share her experience with creative students.