betty liu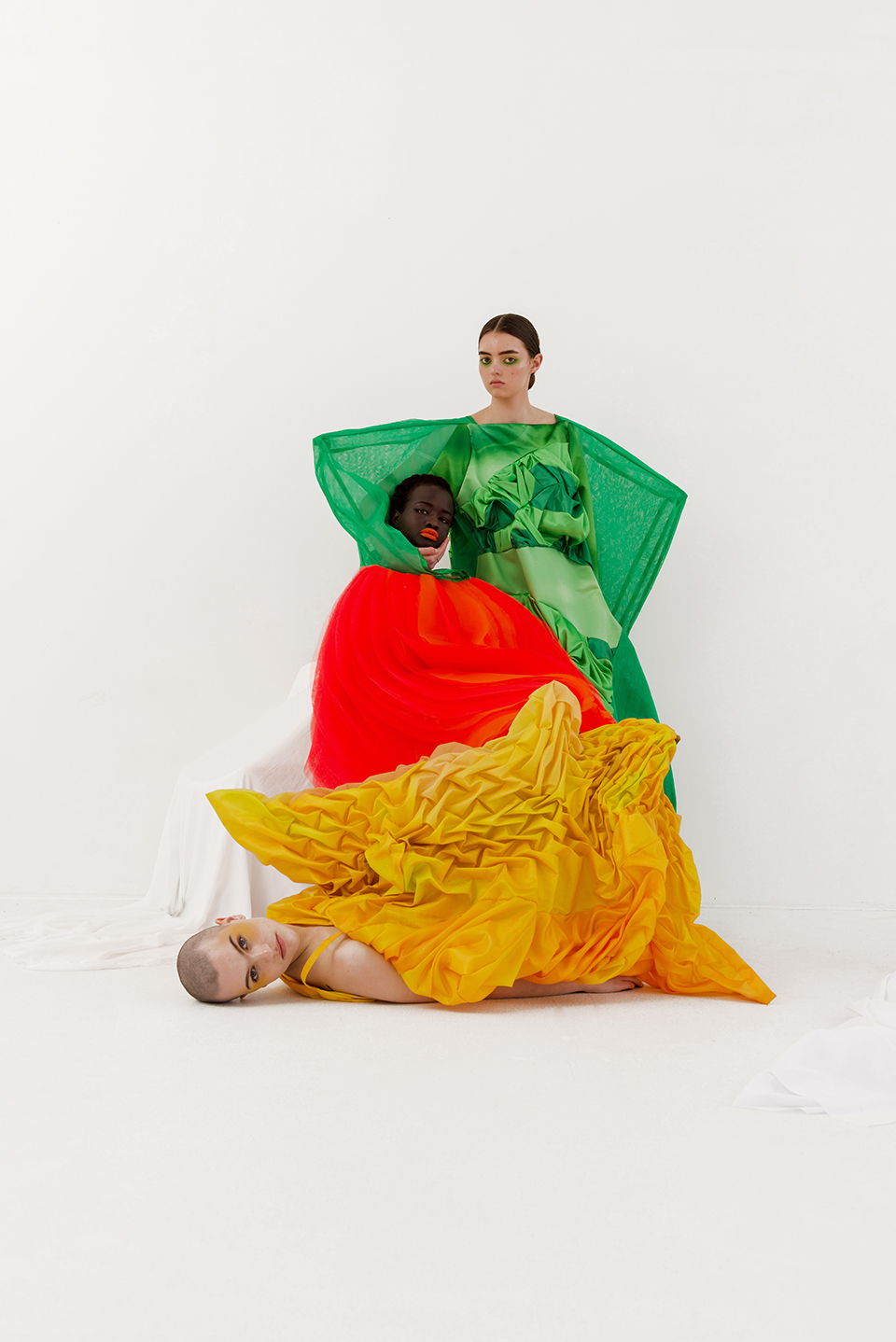 The 21-year-old RMIT fashion student Betty Liu explores the multiple functions of clothes with particular interests paid to technology, sociology, identity, and nature. As a fashion practitioner, she is interested in exploring issues surrounding gender, post-colonial discourse, and consumption.
Currently, she is in her last year of uni, working on her graduation series.
Her last project 'After Print' is all about bee's and we asked her some questions about the project.
Can you tell me something about your After Print project?
This series is a trilogy of works that explore nature from the sight perspective of bees as an effort to raise awareness to colony collapse disorder (CCD), a phenomenon that has drastically impacted the bee population in North America and Europe.
What was your inspiration for this project?
The television series Black Mirror actually informed me about this phenomenon and a Japanese manga: Meitantei Conan gave me the idea to look into the after image illusion and combine these two together. 
Can you explain your creative design process?
I always start with asking myself what I want to portray with this work by writing down thoughts and linkages to different types of sewing techniques, garment archetypes or silhouettes.
Then I explore various design techniques such as collage, draping, deconstruction to see if I can find any outlooks that will work with the concept. The process is repeated again and again until I am satisfied with the result and that's when I start drafting and making.
What is your goal with this project?
On one hand, it's to bring awareness to CCD and the decreasing bee population while also exploring how to execute these ideas in relation to color theory and sculptural forms.
What are your plans for the future?
I would like to continue working in the field of fashion after I graduate, ideally where I have my own practice; not sure whether I want my own label or not.
Interview by Isabeau van Maastricht