vanessa schindler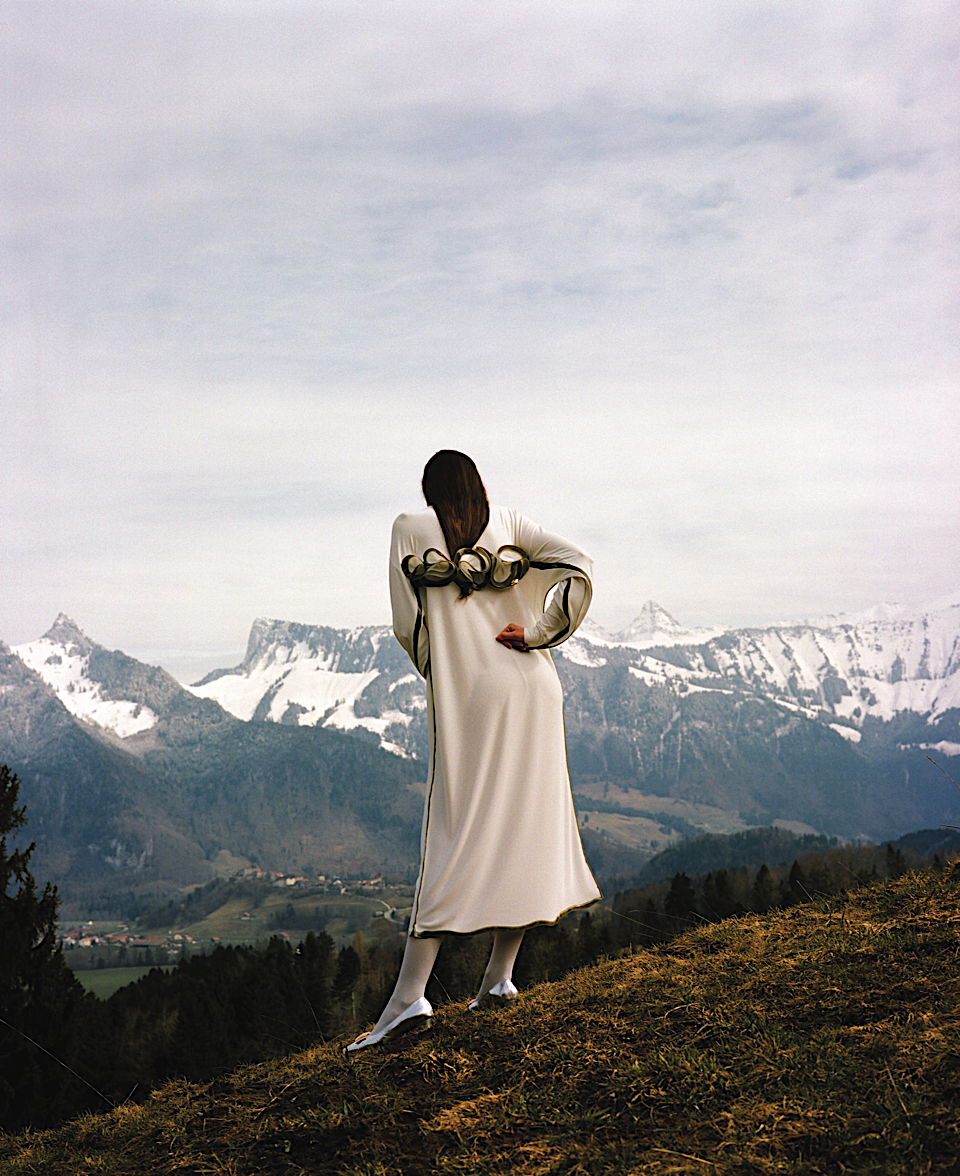 Vanessa Schindler, a fashion designer based in Switzerland has created a whole new way of sewing. Instead of sewing pieces of fabric with thread, she melds or glues her creations together with liquid urethane.  
We wanted to know more about this technique and her way of working and asked Vanessa some questions.
How would you describe yourself as a designer?
As a designer, I question the way how garments and accessories are made. It always starts with a technical aim that comes from a research on textiles and constructions. In my last projects, the idea was to find a solution to build a garment by hand in my studio. I wanted to invent a kind of new craft and to come back with a gesture of a hand.
On what point you thought about another method than 'normal' sewing?
At the very beginning of this research, I had the utopian idea to be able to mold fabrics. That is why I started to work with this polymer called urethane. I poured it on different kind of fabrics and made a few discoveries that really interested me. First of all, I realized that the material went into the fibers and froze it. It allowed me to think about a new way of finishing processes in my garments: a line of this urethane became ahem, a neckline or any kind of opening. Then I also discovered that I was able to join textiles with it. I put 2 layers of a thin fabric on top of each other and drew a line. The material went through the two layers and attached them. So this whole project was around the idea of a garment totally drawn by hand. 
How did you develop this innovative technique? What was your inspiration behind it? 
I worked step by step by testing a different kind of textiles with this material. I made a ranking of what worked and didn't. I tried to invent different tools to be able to pour this liquid (mostly like honey) precisely on my pieces of fabrics. The main inspiration was this irregular and spontaneous gesture of my hand. The line is always a bit different and makes each piece unique. This line is a kind of frozen liquidity.
Can you tell me about the process of working with liquid urethane? 
I developed first of all so many samples of construction with different kind of fabrics and this material. Then these tests made me developed another way to pattern my garments. Since this material is liquid I have to work flat on tables. The pattern needs to be always flat as well. I use the textiles as huge pieces of paper where I draw the edges of the garments. I made some patterns out of plastic sheets and place it in between my two layers of fabrics. This technique allows me to guide my hand when I draw. Then it has to dry and finally, I can cut around the lines. This is mostly how I make my garments!
What are your plans for the future?
I will edit some pieces of my last collection I shown this year at Festival de Mode, Photographie et Accessories in Hyères in South of France. To me, it is so important to offer to my customers this gesture of a hand. So I make very limited editions. For now, I work in my studio in Lausanne in Switzerland. I am now editing some earrings.
I will have a residency at la Cité des Arts in Paris in September and I will produce these pieces in my studio. I would also love to continue to research the construction of garments. This work with urethane is more a reflection, not a solution. I just want to believe that is is possible to question the production in the fashion field and I think there is a lot to do and think about!
Interview by Isabeau van Maastricht