cultures indigo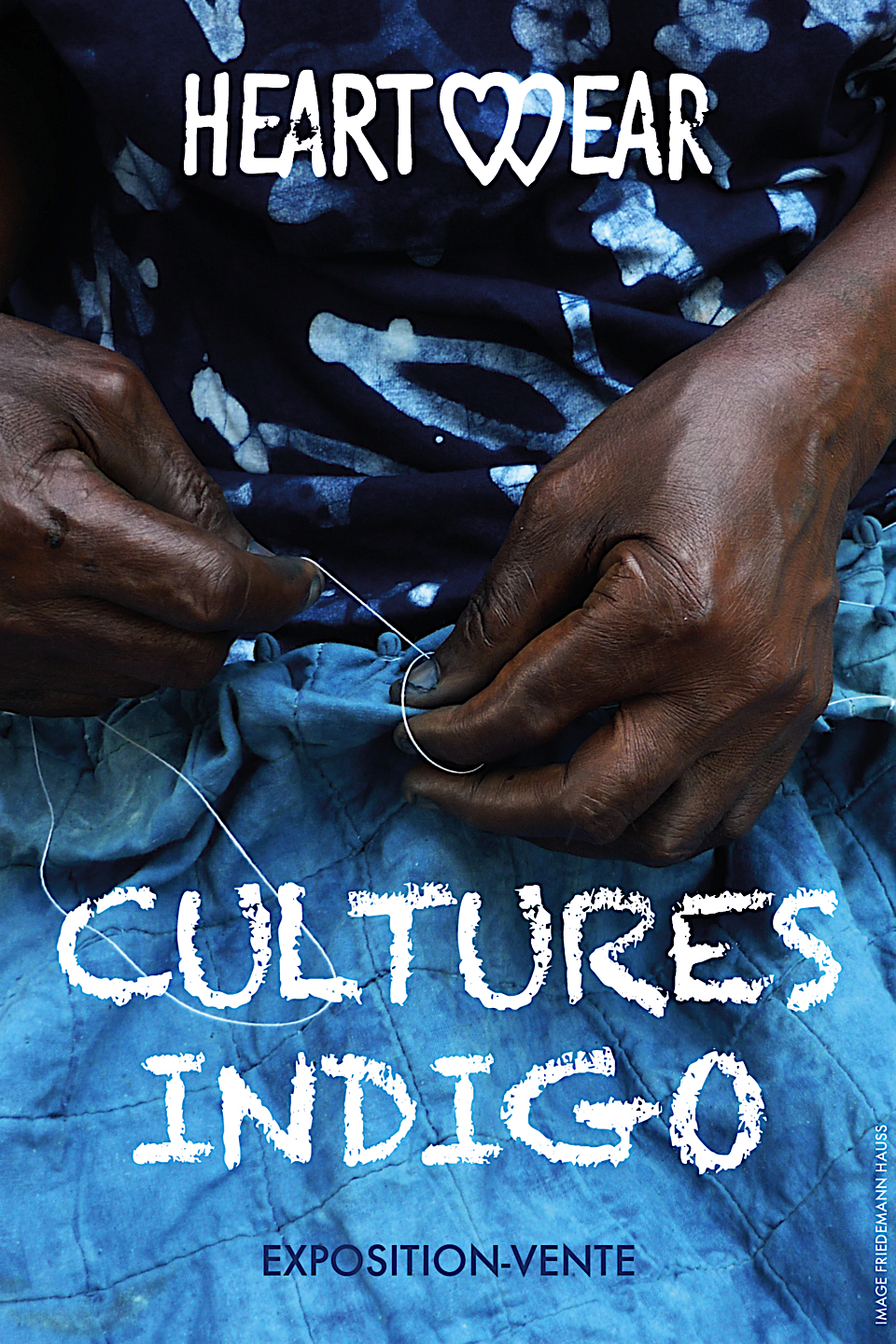 Heartwear is a non-for-profit and self-financed association, founded in 1993 by a group of textile designers and stylists during a trip to West Africa.
Heartwear's goal is to sustain handcraft techniques and to participate in the transmission of their know-how. We collaborate with different countries yet mainly with Benin and India.
Members of the association are all benevolent and have expertise and experience in art, fashion and communication. Collaborating with the same artisans since the beginning of the adventure, we share creativity and skills to conceive, produce and distribute fashion and home collections.
For 2018 Paris pop up exhibition, CULTURES INDIGO, Heartwear is pleased to welcome Somporn Intaraprayong from Thailand where she collaborates with local artisans on natural dyes and fibres including indigo and mud. Her wish is to sustain weaving and dying techniques in South East Asia. She considers it as a life achievement and is now developing her activities internationally since 10 years. For Somporn, handcraft work is happiness and she looks forward to share this happiness with people who will wear her clothes. Furthermore, Somporn and her associates reverse part of their profit to schools, helping local children in her hometown.
Heartwear is also pleased to welcome a special collection created by Bess Nielsen, member of Heartwear and founder of Epice and Khadi and Co, renown for her work with master khadi weavers. For this capsule collection, Bess Nielsen used wonderful khadi textiles in cotton, linen and silk to create light yet textured pieces for men and women in soft colours ranging from an enlightened white to a warm gold, a tendre indigo blue, a pale grey and deep yet mild charcoal for an 'Indian summer' touch.
Indigo: indigo is all these different green plants which create the same blue. This know how is ancient and exists all over our planet. Each continent has, or had, its own indigo traditions and local plants.
Heartwear through CULTURES INDIGO wishes to honour these traditions and to share them with you.
Sophie Carlier
Pop Up Exhibition
Du samedi 26 mai au dimanche 3 juin 2018
De 11h à 19h samedi et dimanche
De 13h à 19h en semaine
30 boulevard Saint Jacques
75014 Paris