secrets spots #Milan 2018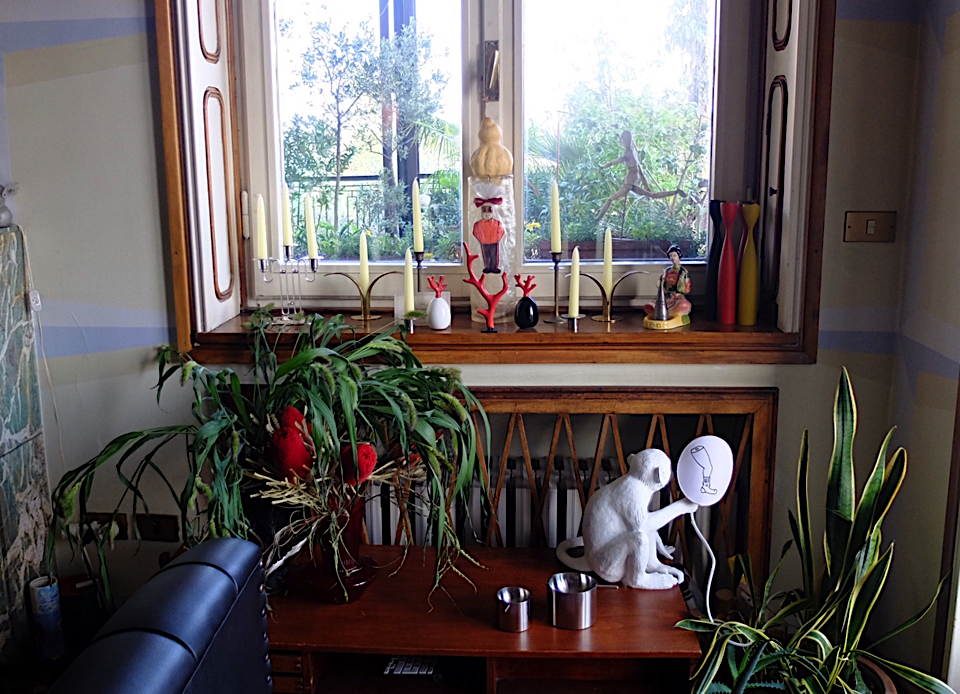 FUORISALOTTO – Sergio Colantuoni House  
Just when you think that the Milan Fuorisalone (one of the most important and famous design event in the world) had nothing to surprise you anymore… It suddenly changes your mind!
If on one side, as a citizen of Milan, I can easily say that this city is becoming more and more an interesting and international place to live and to visit, during the Design Week the city becomes a hub of joy, creativity, and culture engaging with the visitors in a very special way. From the daily events all over the city to the "social" aperitivo, dinner and parties, the "Fuorisalone" is for me the week of the year in which everything becomes extraordinary and unrepeatable.
There is a uniqueness to the events happening over the Fuorisalone, residing in the secret spots and new locations that let people explore the city in a way they never would.
One of the most incredible peculiarity of this week long event is that almost every venue is free to everyone to access everyday, although, some locations needed a thorough search before being accessed. I wouldn't excess, by calling them "secret locations", but they surely needed an RSVP before being accessed, making them exciting places to explore. These events were set in restricted areas or private houses, capturing more interest and attention in any of its visitors for their being away from anyone's attention.
FUORISALOTTO – Sergio Colantuoni House 
It's really hard to describe Sergio Colantuoni's work. He is such an eclectic and ironic man that we can just say he is "creative" in everything he does (advertising, fashion design, visual design, styling and much more). His house, that he opened on appointment during the fuorisalone, reflects his personality in every detail. As he says " This house is made of a lot of perfect set because is what I m good at. All together is a mess". 
INHOUSE – NOT AN EXHIBITION 
Another private house opened to the public during the week was Samer Aleameen's apartment. Alameen is a Lebanese designer with a past long experience in advertising. In 2016 He launched his design brand during the design week. His house is a place full of light and plenty of selected pieces, designed by him and other creators, and set not as a showroom, but for their real purpose and use in house. 
TRAM CORALLO – Cristina Celestino
Not a secret location at all, this was a real a historic tram from 1928 running thought Brera District, but accessible only by booking. It was one of the most unconventional location I've ever experience and also a useful sitting break between hundreds of places to visit. Cristina Celestino is a very well know name by now in design field, so much that she was a Design District Ambassador. Her project was inspired by the theme of the journey, theaters and cinemas, and realized with unique partners as well as important brands that stand for their Italian excellence and craftsmanship.
CLUB UNSEEN – STUDIOPEPE
"Club Unseen is the manifesto project by Studiopepe,a secret space with a contemporary atmosphere." Studiopepe duo strikes again creating a beautiful, soft and comfortable place where I was invited to join the suspended 70' Atmosphere and wonderful cocktail prepared by invisible bartenders.
ALCOVA
A former "panettone" factory became one of the most interesting location of this edition. This big, ex-industrial abandoned spaces where the perfect venue for "Alcova". Born from the idea of Valentina Ciuffi, founder of Studio Vedét, and Joseph Grime of Space Caviar, Alcova hosted works form artists and designer from Netherland, France, Germany, Georgia and Italy. A good reason to explore NOLO, Milan's rising neighborhood in everyone's mouth.
THE DINER
Within the concealed railway arch depots of Milan's central station, Surface Magazine created a pop-up restaurant to celebrate its 25th anniversary. In collaboration with architect David Rockwell and creative agency 2×4, The Diner was a glimpse of American design aesthetic and iconography, "a coast-to-coast journey through the United States". It wasn't just an installation, but a real diner, serving customers for the duration of the whole week, around a 14 meter long bar, illuminated with pink neon lights. 
CRISTASEYA
Cristaseya, the lifestyle French brand founded and designed by Italian designer Cristina Casini, chose an unusual location to set its installation. Cristaseya cannot be considered a classic fashion brand as it ranges over art, design, objects, ceramics and much more. In fact, the band presented a limited edition plates collection, made in collaboration with the artist JP and hand made in Vietri (In the South of Italy). Where? Well, of course in a typical Italian Trattoria (Trattoria Torre di Pisa, Brera), a place where it was possible to look at the hundreds of different plates designed while enjoying a cacio e pepe in them!
SIX GALLERY
By now a very well known place for Milanese people but, as it opened last September, the Gallery took part design week for the fist time in 2018. Placed in a hidden courtyard of a former ancient monastery. Founded by  designer Mauro Orlandelli, together with the architect duo "Quincoces- Dragò", Six Gallery includes bistro Sixième  and a flower design studio "Irene", by landscape architect Irene Cuzzaniti. This place was magical itself but for the design week was stunning because of  a gold wheat field ceiling and bamboo setting inspired by African desert.
Hoping that some of these upcoming locations will be open and exploited also during the year…  lookout for upcoming surprises in the coming years of the event. See you next April in Milan!
Chiara Apperti
Fashion Designer and trend researcher, Chiara lives trying to catch every kind of inspiration. Based in Milan, five years ago she founded a lifestyle magazine with her best friends.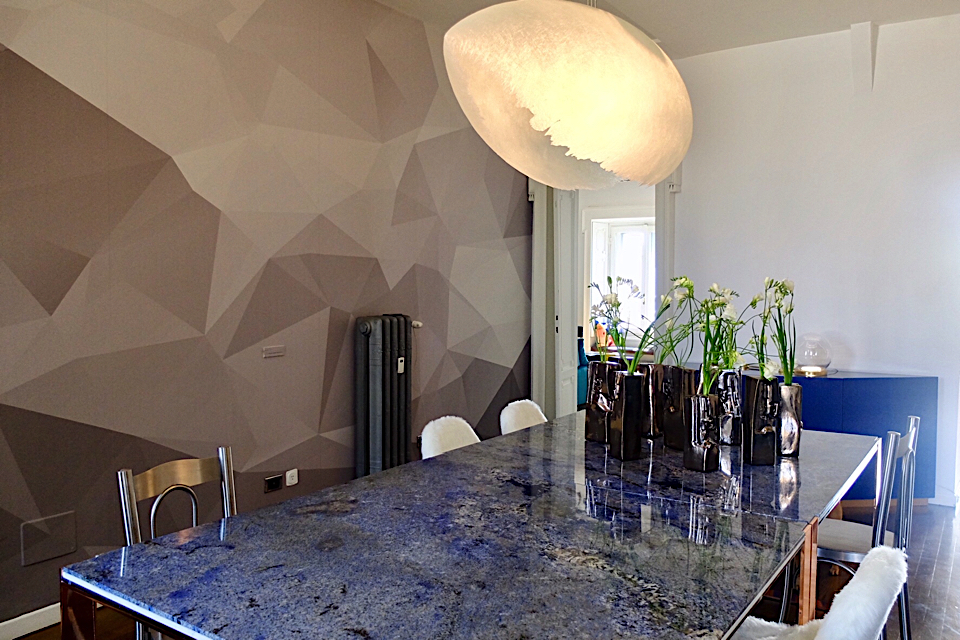 INHOUSE – NOT AN EXHIBITION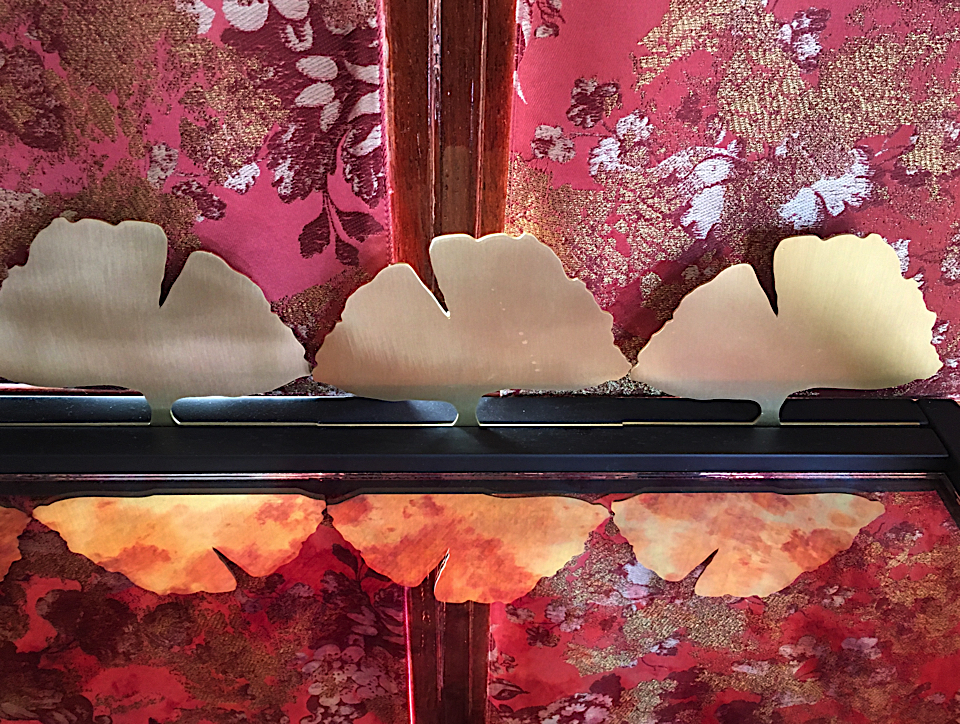 TRAM CORALLO – Cristina Celestino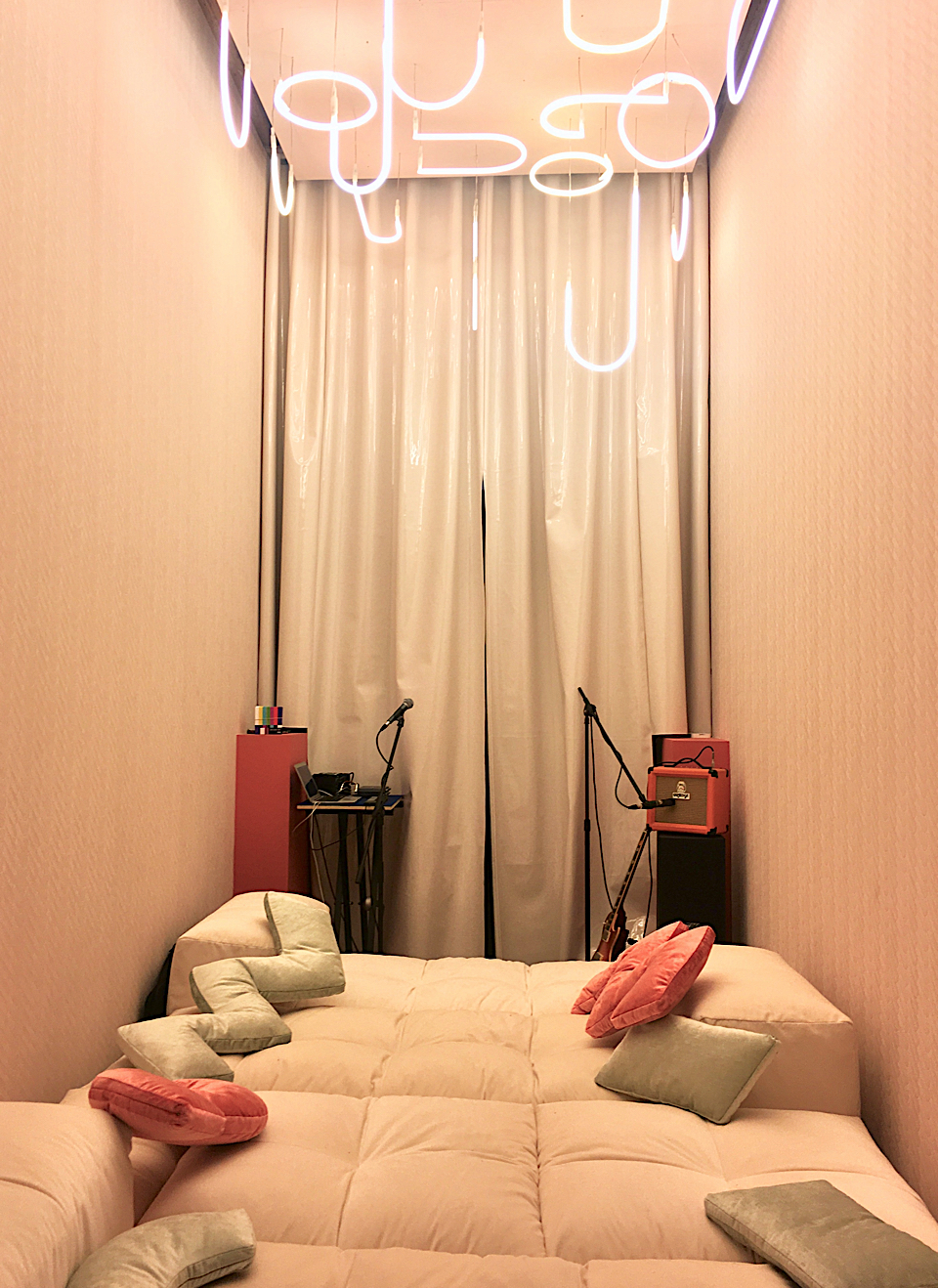 CLUB UNSEEN – STUDIOPEPE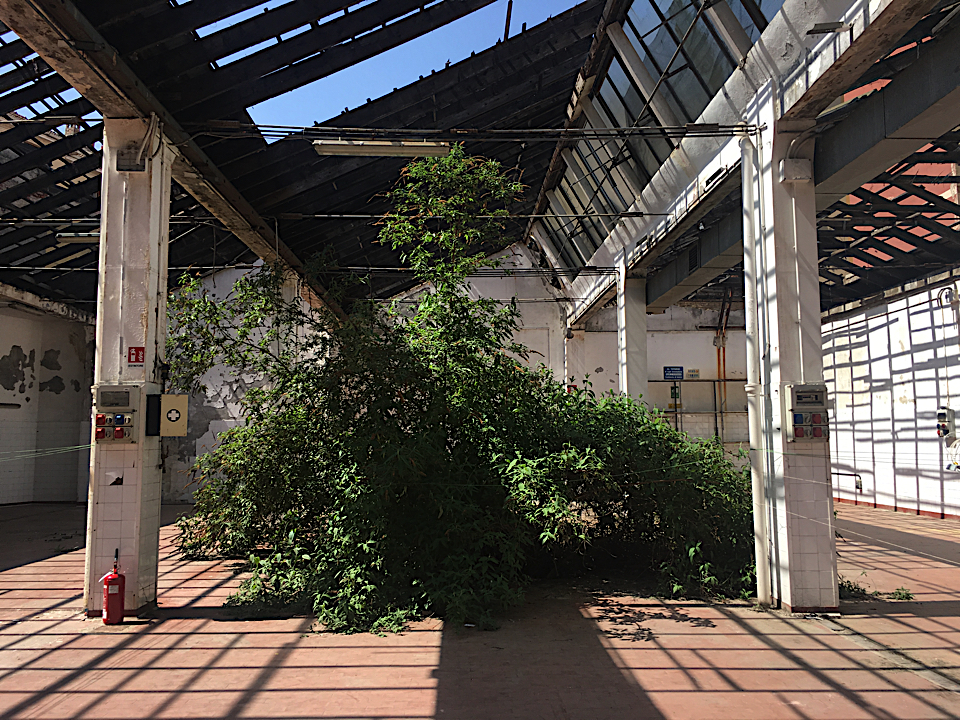 ALCOVA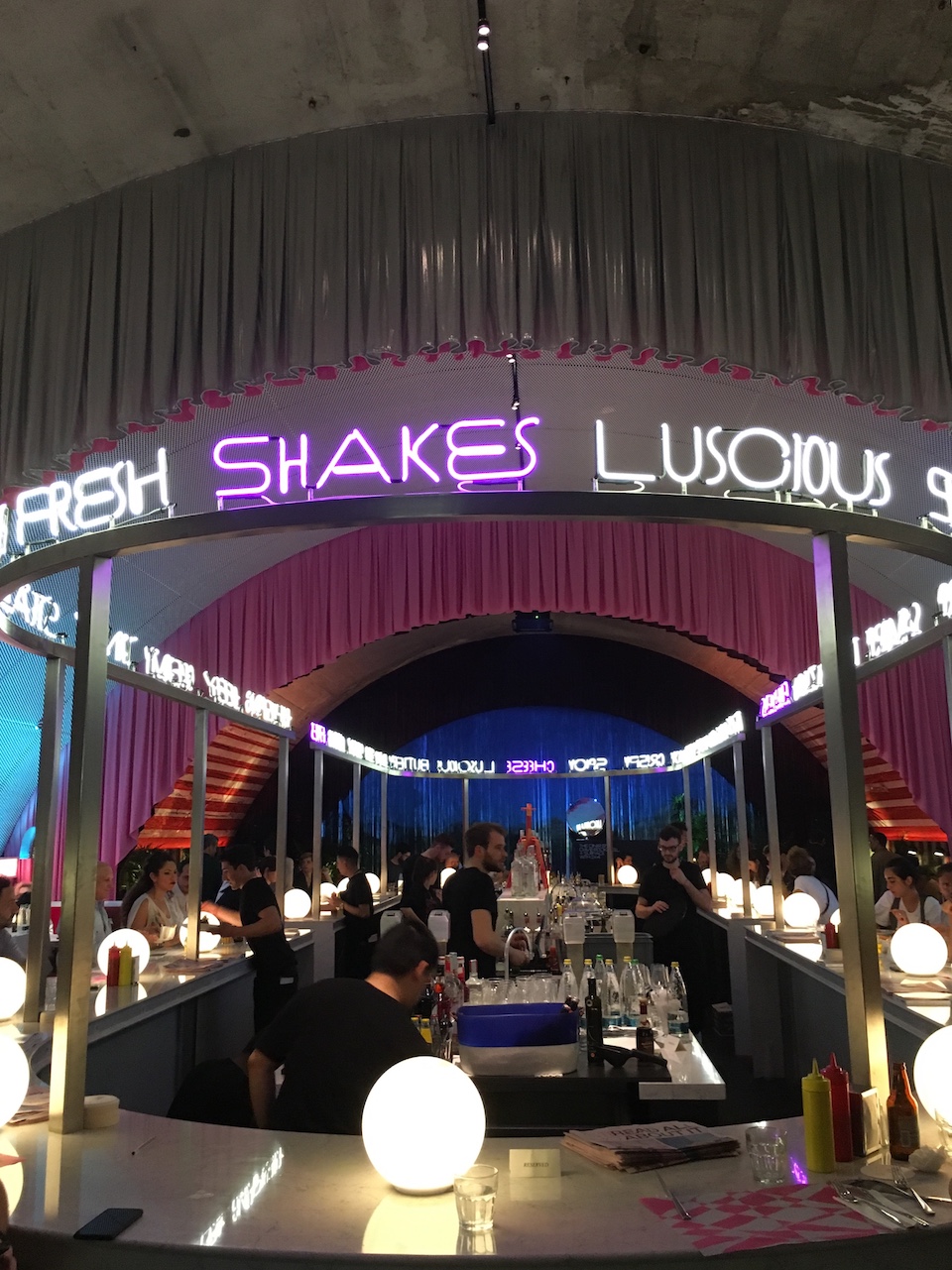 THE DINNER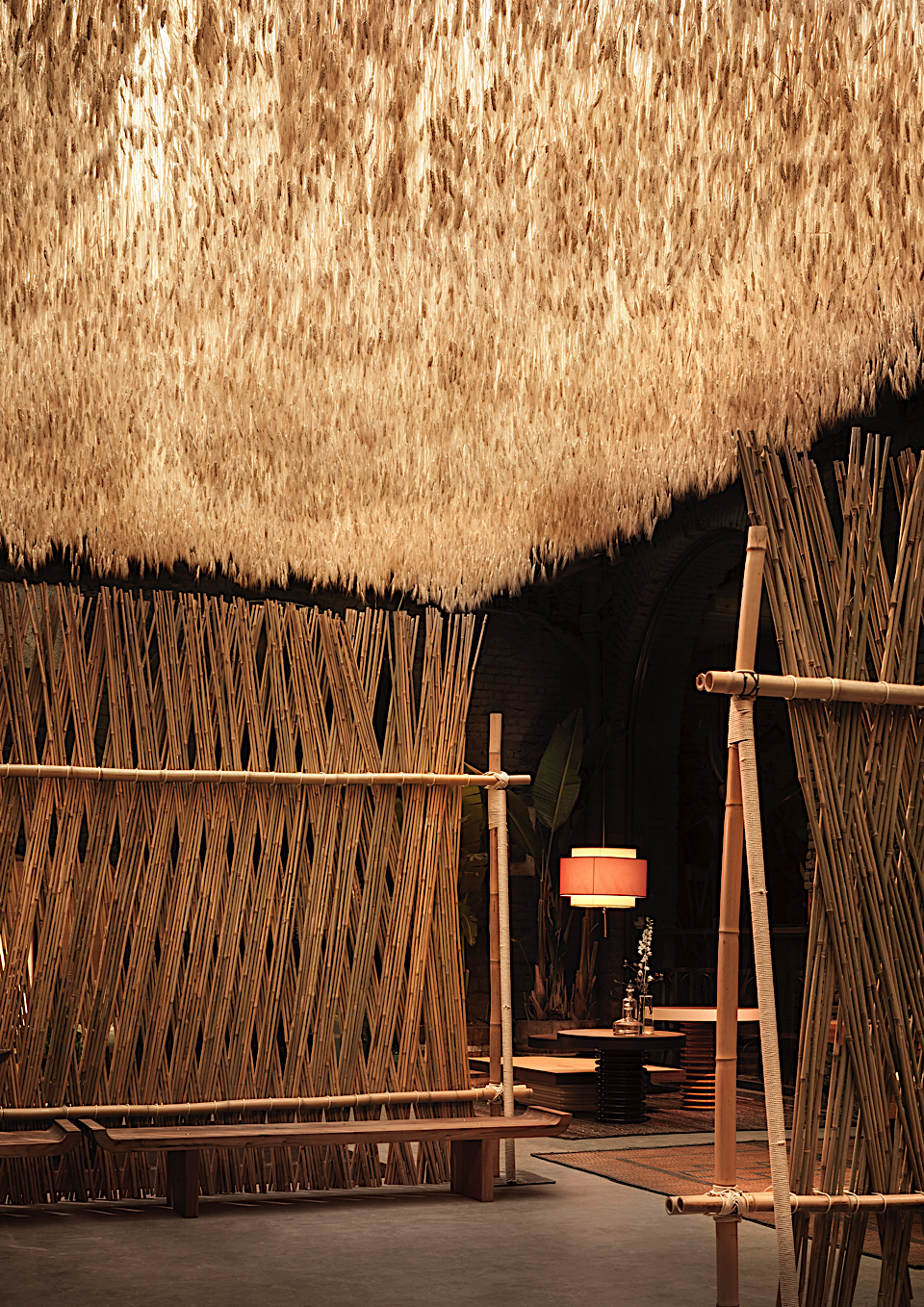 SIX GALLERY photo by Alberto Strada