anti_fashion 2018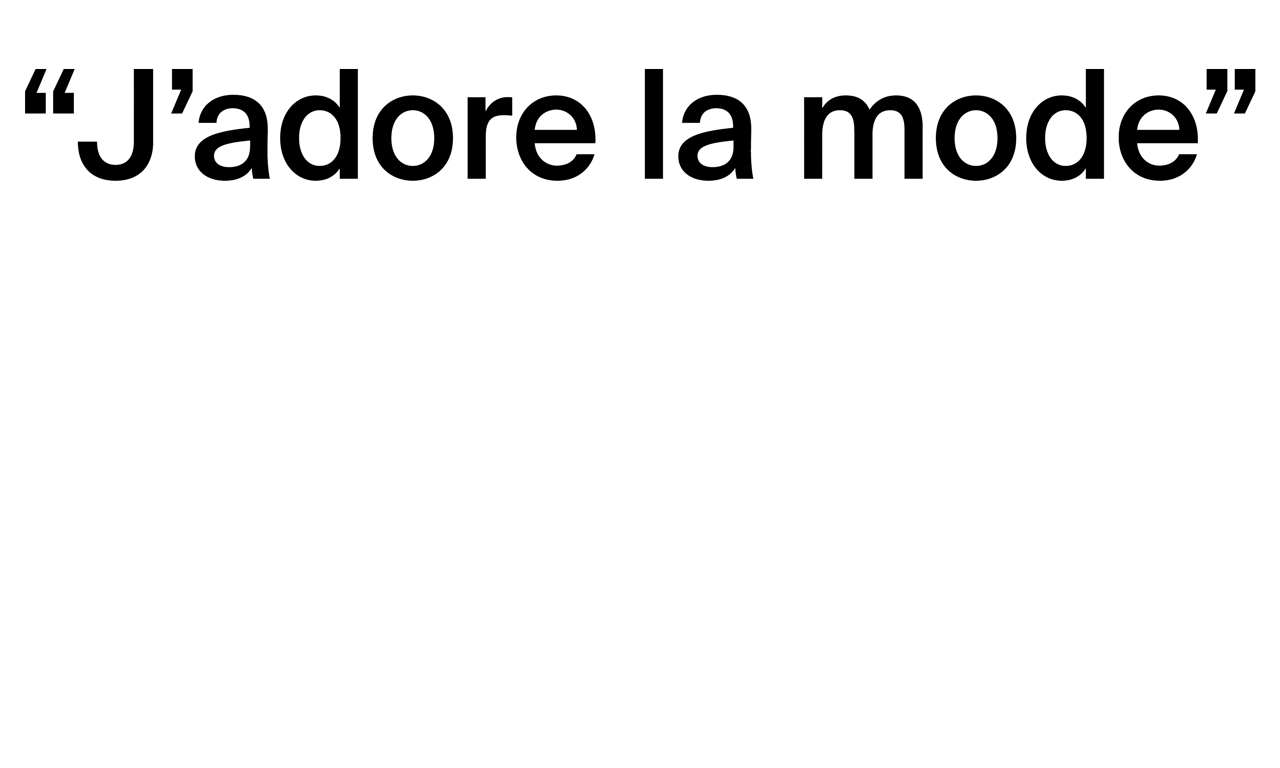 Rencontres Anti_Fashion is a declaration of love to the fashion industry. We want to raise awareness by bringing together creative and intellectual forces as well as economic players. Together, we can imagine new education, production, marketing and communication practices in fashion and in the creative sector as a whole.

In a world where reinvention is key, the objective of Rencontres Anti_Fashion is to explore and showcase new ways of creating and innovating. We want to contribute to developing ethical and sustainable practices that are more respectful of people and of the environment. This vision concerns fashion just as much as other universes: design, art, food, culture, music, etc.

Anti_Fashion Project is open to designers, manufacturers, retailers, entrepreneurs, academics, students and citizens. We get together to exchange views and reinvent a broken down system. Rencontres Anti_Fashion provides a participative platform with talks, roundtables, installations and pop-up displays, to showcase people and practices that are both fair and beautiful. The platform also includes student workshops and a mentoring program for young people from priority areas in Roubaix (through our partnership with La Redoute) and Marseille. Our work with students and young people is supported by Aix-Marseille Université, Esmod (Roubaix), the Parsons School of Design (New York) and Arnhem University. Our mentoring program targeting young people from disadvantaged areas aged 18-25 was launched in Marseille in January 2017 by Sébastien Kopp, co-founder of the brand Veja. Through creativity, the project brings hope to young people while giving them access to training and employment opportunities.

The 2018 edition will open up new horizons, with a wider conceptual and geographic scope. Anti_Fashion is relevant to every creative sector. This June, Rencontres Anti_Fashion will open up to new universes including music. And because Anti_Fashion is for all of us, our partner La Redoute invited Anti_Fashion to take over Roubaix.

NEW INITIATIVES
As the initiative gathers momentum, its scope of reflection is expanding. The third edition goes global, showcasing initiatives from across the world including Korea, Northern Europe and Southern Europe.

The project will deliver a participative platform to analyze, document and build new models. We want to show that another fashion system is possible by showcasing new educational, creative, marketing and production models.

A NEW PARTNERSHIP: LA REDOUTE AND ROUBAIX
La Redoute invited Anti_Fashion to turn Roubaix into a new fashion destination, with a free and open-access day of debates. Based on a particularly innovative economic model, La Redoute has turned its employees into shareholders. Its very active CSR policy, its commitment to young people from the disadvantaged areas of Roubaix, its support of young entrepreneurs through the Prêt-à-Décoller project in partnership with crowdfunding platform Ulule make La Redoute a natural partner for the Anti_Fashion project.

The partnership includes 3 parts:
A one-day event in Roubaix on 24 March 2018. A pioneer of reinvention, La Redoute invites Anti_Fashion to explore fashion's new challenges.
Expansion of the mentoring program initiated in Marseille in 2017 to reach out to young people from disadvantaged areas in Roubaix. La Redoute will donate unsold stock for the project. With the support of Esmod Roubaix.

Creation of an open-access participative and interactive expression platform, to be launched on 24 March, where people can share their questions, desires and ideas to reinvent fashion, the economy and society into a more sustainable system.

A NEW FIELD OF EXPRESSION: MUSIC
The Anti_Fashion mentoring program expands to embrace music, thanks to the support of the Vivendi Create Joy Fund and Universal Music France. Just like fashion, music provides a great creative expression channel for talented young people from disadvantaged areas who have a lot to say but whose voices often remain unheard. This new program will include a Marseille-based writing workshop, with established professionals mentoring young people to create studio demos and present them to A&R managers at Universal Music.

The Marseille edition of Rencontres Anti_Fashion will host a performance/concert by Collectif Catastrophe, a collective who reinvent our relation to the world through their scenic pieces combining music, performance and literature.

THE 2018 ANTI_FASHION PROGRAM
Both events are free and open to all.

24 MARCH: La Redoute invites Anti_Fashion to Roubaix
A day of debates on the challenges facing the fashion world to make the sector more responsible. The main themes will include education, creation, innovation, female entrepreneurship and communication with millennials.

RENCONTRES ANTI_FASHION 
1-3 JUNE, MARSEILLE
With this edition, the Rencontres Anti_Fashion event continues its exploration of fashion through all the sustainable and ethical practices that are currently reinventing the system. The event will embrace a broader perspective, to include music. The public will be integrated more directly to the thinking process: they will have a chance to contribute the roundtable on the 2nd June by submitting their contributions via the participative platform.

The main themes will include circular economy practices, new education and training methods, women's role in driving change, and the hybridation of cultures and technologies.

Launched by Stephanie Calvino in 2016, Rencontres Anti_Fashion was inspired by Lidewij Edelkoort's 2015 "Anti_Fashion Manifesto". A vital initiative at a time when the fashion industry is the second most polluting industry in the world. Beyond fashion, every sector of the economy has to be reinvented.

www.anti-fashion-project.com