softwear #Milan2018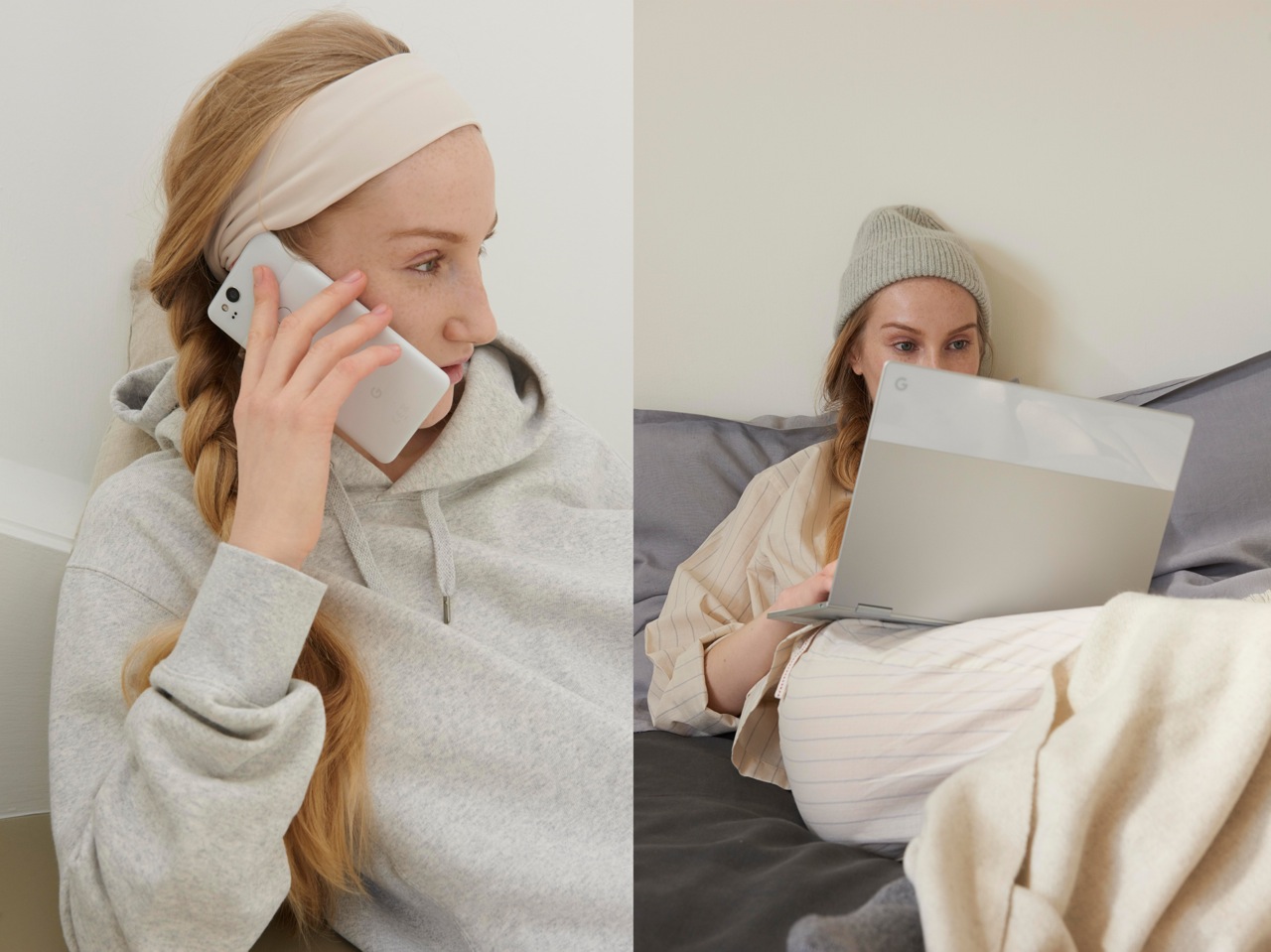 Google debuts at Salone del Mobile 2018 with Softwear, an installation that brings to life the sensorial experience of hardware as envisioned by Ivy Ross, Vice President, Hardware Design at Google and curated by leading trend forecaster Lidewij Edelkoort. The exhibition will be on view at Rossana Orlandi, April 17 – 22.
In 1998, Edelkoort conceptualized Softwear, a lifestyle trend that would blend with technology and enable a completely new way of being, where they were so harmonised that they became interwoven into the everyday. The fusion of the two creates a cozy form of nesting that equates well-being with working from home. Twenty years later Google and Edelkoort are introducing Softwear, an exhibition that explores the seamless integration of Google's hardware products within the contemporary socio-cultural landscape that brings Edelkoort's 1998 forecast to life.
Softwear takes place across three rooms in a ground floor apartment at Rossana Orlandi's celebrated Milan gallery. The first room includes a new lifestyle audiovisual and exhibition catalogue produced by Edelkoort and her team. The second room features six one-of-a-kind wall hangings by Dutch designer Kiki van Eijk, who Edelkoort commissioned to create the textiles. Woven at Tilburg's internationally renowned TextielLab, they are based on collages of hand-cut textiles from Google's human centered products. The third room presents elements from an actual domestic interior which illustrate Google's thoughtfully designed vision of the fusion of technology and lifestyle.
Softwear's incorporation of textiles, tactility, and wellness challenges the role of hardware at home, prompting a conversation about the future of technology and its integrated presence in our lives.
Rossana Orlandi
Via Matteo Bandello, 14, Milan
17–22 April, 2018
Press release, visuals & enquires
Jane Hong & Andrey Furmanovich
Nadine Johnson & Associates, Inc.
photos: Thomas Straub
fashion styling: Sergio Machado
still lifes: Daniel Costa & Philip Fimmano
hair & make-up: Takako Noborio @Sybille Kléber
production: Vanessa Causse
models: Lia Catreux @Wanted, Billie Causse, Wassim Chentouf @Urban Talents, Eden @Boutchou, Julien Ladel @Wanted, Chihiro Niuya @Wanted, Leslie Sauvage @Sport Models, Damien Wargnier @Wanted & Sweety the dog