EDELKOORT GALLERY
waste no more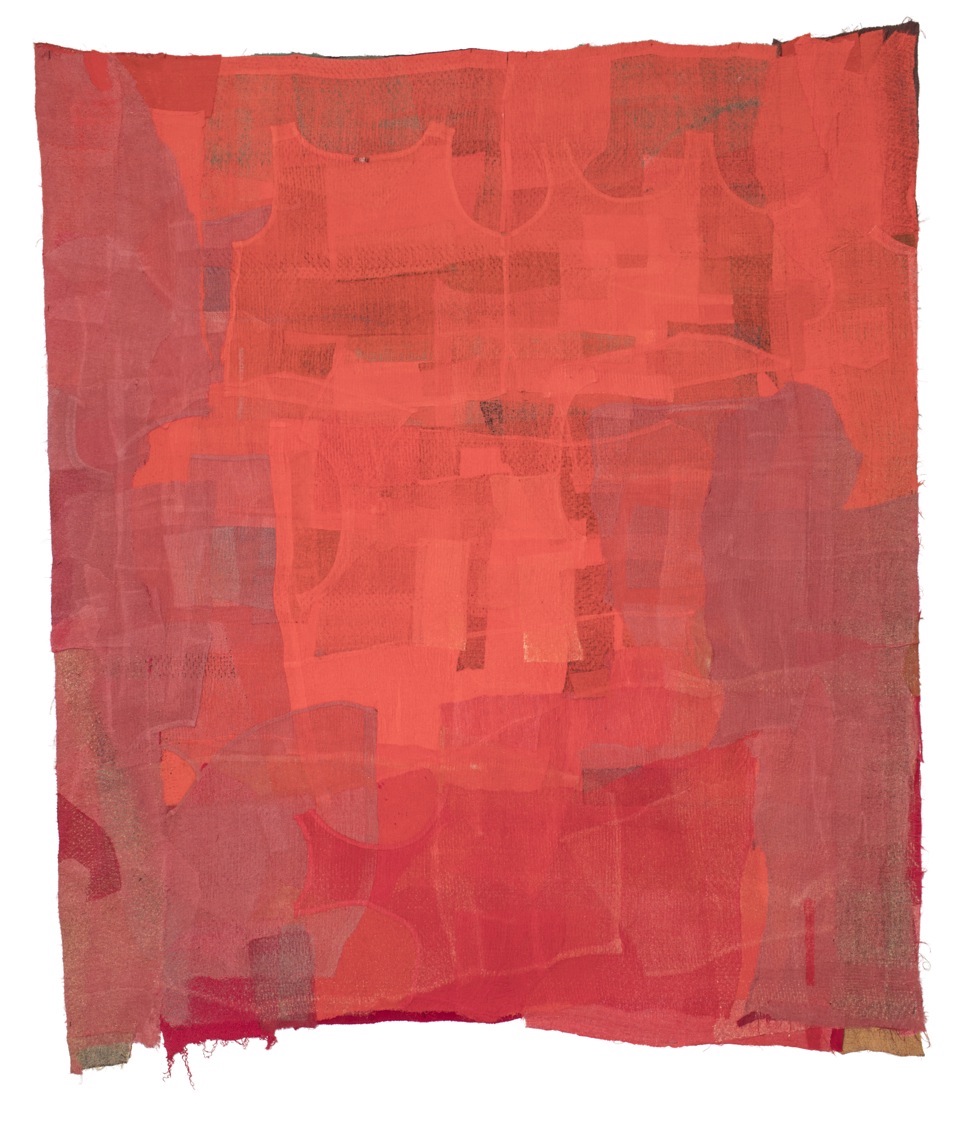 Heat Map (2017), design by Sigi Ahl
Eileen Fisher has dedicated her career to challenging the ways of the fashion industry; with the announcement of Vision2020 in 2015, the company took a bold step in reaching its ambitious environmental and social goals which include materials, chemistry, water, carbon and conscious business practices. DesignWork is the company's latest initiative; a creative exchange between makers who felt and stitch consumers' used garments into captivating wall hangings, upholstery and accessories for interiors, hospitality and public space.
From June 7 to July 21, 2018, Edelkoort Gallery is pleased to present the exhibition WASTE NO MORE, displaying DesignWork in France for the very first time. Curated by Lidewij Edelkoort and Philip Fimmano, the exhibition critiques consumption and shines a light on the emerging circular economy.
Fisher notes how "Textiles and apparel have a huge environmental impact — and our industry's current model is unsustainable. We're using up natural resources faster than they can be renewed. We're making more and more stuff. And after each season, we toss out the old and move onto what's next. Where does this mountain of used and unsold clothes go? Roughly 85% becomes waste in a landfill — including many of the items donated to charity."
The installation confronts visitors with the reality of society's discarded clothing, while demonstrating the inherent aesthetics of recuperated materials in contemporary design. The zero-waste works have been developed by longtime collaborator and artist Sigi Ahl, in partnership with a dedicated team at EILEEN FISHER's sorting and recycling facility in Irvington, New York.
Edelkoort observes how DesignWork blurs the boundaries between design, textiles and activism, fueling a new creative momentum for the company, calling it "A lifestyle brand found in the debris of overconsumption. When waste becomes wealth and culture, the circle has come around twice, empowering new ventures, gifting the world with true beauty." Fisher expands upon how fashion's modus operandi can be disrupted by providing renewable solutions: "What is new is how we're scaling our systems to create a truly sustainable business model that's circular by design."
A press preview of the exhibition takes place on June 7 at 17:00, followed by a Vernissage from 18:00-21:00
Media enquires & visuals: Philip Fimmano
Download the press kit & visuals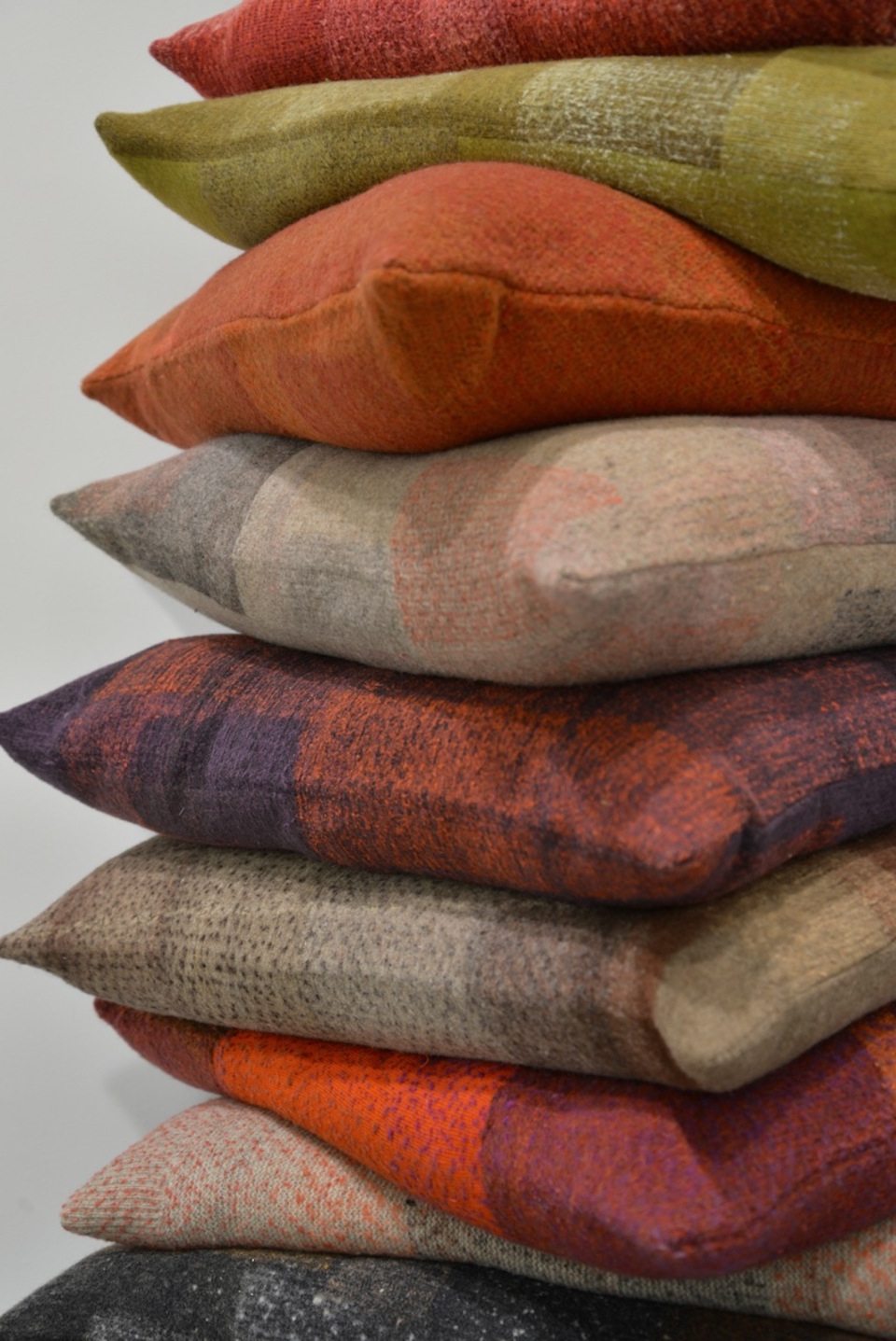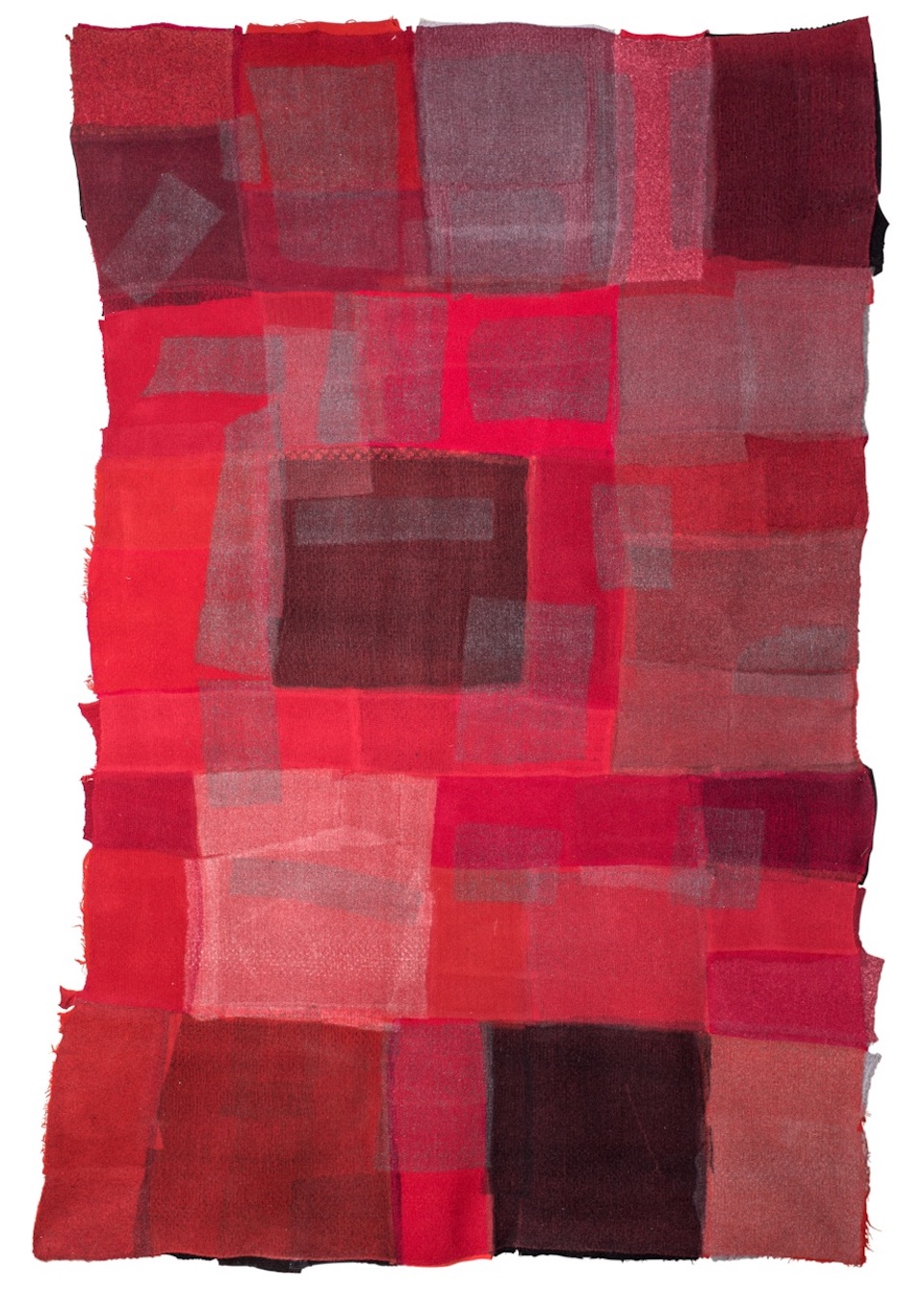 Red Squares (2017) design by Carolina Bedoya
EDELKOORT GALLERY
it's a gift to be simple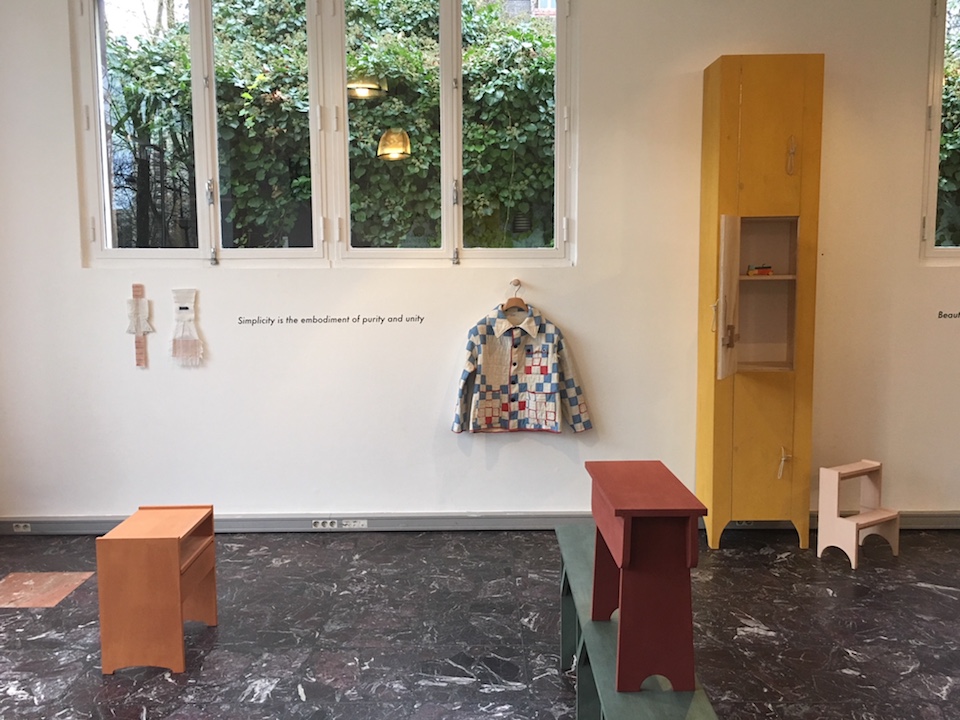 EDELKOORT GALLERY is pleased to announce the opening of its first exhibition for 2018, The Gift To Be Simple, presenting the work of 5 contemporary designers alongside vintage Shaker and Modernist furniture from private collections around Europe.
Lidewij Edelkoort has been observing the emergence of new Shaker-inspired design for several years, noting that "In chaotic and fearful times, humanity will naturally look for answers and find solace in simplicity. People are trying to make the ordinary extraordinary."
As Christian Becksvoort outlines in The Shaker Legacy (Taunton Press, 1998), "Each piece of Shaker furniture provides a chapter of the Believers' philosophy in a three-dimensional expression of faith. Whether it's a case or a desk, a chair or a table, the furniture is free of unnecessary ornamentation. The finish may consist of paint or a faint wash of colour; often, the finish only serves to highlight subtly the natural wood grain. The design is always forthright: cupboards are rectangular, beds are horizontal, chairs are as simple as their function will allow… For the Shakers, good design rested solely upon utility - "That which in itself has the highest use, possesses the greatest beauty"- this Shaker adage sums up their craftsmen's attitude nearly a century before Chicago architect Louis Sullivan voiced the same concept in the well- known edict, 'Form follows function'. For them, grace and harmony were necessary in God's divine plan and in the objects they created."
Shaker furniture significantly influenced Scandinavian design ever since Kaare Klint discovered an armed Windsor rocker in 1927. The Gift To Be Simple includes a handsome armchair by Hans Wegner, who said in 1979: "There is much confusion today about what is modern, what is functional, and my hope always is that people will not be drawn to novelty but will learn to value what is simple and pure in good design. And things should do the job they are designed for. I don't think that's asking too much."
The link between Shaker and Japanese style is exemplified by an iconic armchair and suspended cabinet by another Modernist master, George Nakashima, who described his work as 'Japanese Shaker." The Shakers were among the first furniture makers to use contrasting woods and natural finishes. Like them, Nakashima preferred let to the wood speak for itself.
This search for honesty and authenticity has led several designers to create furniture, objects and textiles that possess an innate simplicity. Atelier van Lieshout revisited the austere lines of Shaker design in 1999 as part of a commission for The Walker Art Center, of which two limited edition chairs are available in The Gift To Be Simple.
Devotion is reflected in Friso Wiersma's will to serve not only material but also the people that he designs for. His outlook is grounded in his experience as a maker, having worked as a woodworker, a boatbuilder and a cabinetmaker. By Hands is a flatpack series including a stool, bench, cabinet and nightstand. Pre-cut joints mean it can be done without so much as a nail or a screw.
The forms and colours are inspired by Shakers, brushed with traditional milk-based paints; functional pieces finished by the designer or assembled by the consumer. By contrast, My Hands is highly personal cabinet, made to fit the physical measurements of the designer's body as a golden ratio, used since ancient times to achieve balance and beauty in art and architecture. Wiersma's creations focus on communicating the human value of craftsmanship.
On a much smaller scale, Floris Hovers has created CarTools for Magis, a set of painted beech shapes that can be rearranged into playful automotive models. Hovers searches for simplicity through colour and abstracted form. His crafted wooden cars and utility vehicles are available at the exhibition, a limited edition series of 40 models created each day.
Bode New York honours the American craft tradition of quilting, hand-sewing one-of-a-kind jackets of pure and graphic beauty, in soothing textile remnants that are faded by time. This approach is also embraced by Israeli artist Gali Cnaani whose fabric compositions are embedded with echoes of folklore and memory.
The exhibition title references the celebrated 1848 hymn by Shaker elder Joseph Brackett:
'Tis the gift to be simple, 'tis the gift to be free
'Tis the gift to come down where we ought to be,
And when we find ourselves in the place just right,
'Twill be in the valley of love and delight.
The Gift To Be Simple remains on view until March 18th and its opening coincides with the Maison & Objet and Paris Déco Off shows.
Press images, interview requests and additional information are available via the gallery's Curatorial Director, Philip Fimmano
An exhibition list with pricing can be requested via François Epin, Commercial Director
THE GIFT TO BE SIMPLE:
ATELIER VAN LIESHOUT
BODE NEW YORK
GALI CNAANI
FLORIS HOVERS
GEORGES NAKASHIMA
HANS WEGNER
FRISO WIERSMA
January 18 – March 18, 2018
Curated by Lidewij Edelkoort, Philip Fimmano & François Epin
EDELKOORT GALLERY
30 boulevard Saint Jacques, 75014 Paris
Open 11:00 – 18:00 Tuesday through Saturday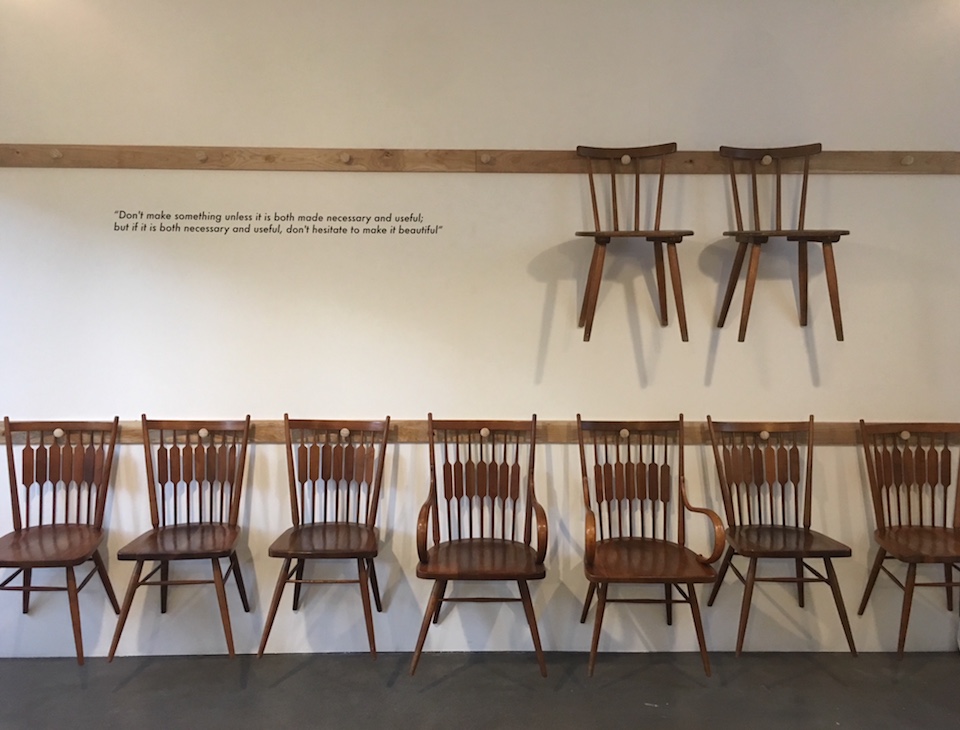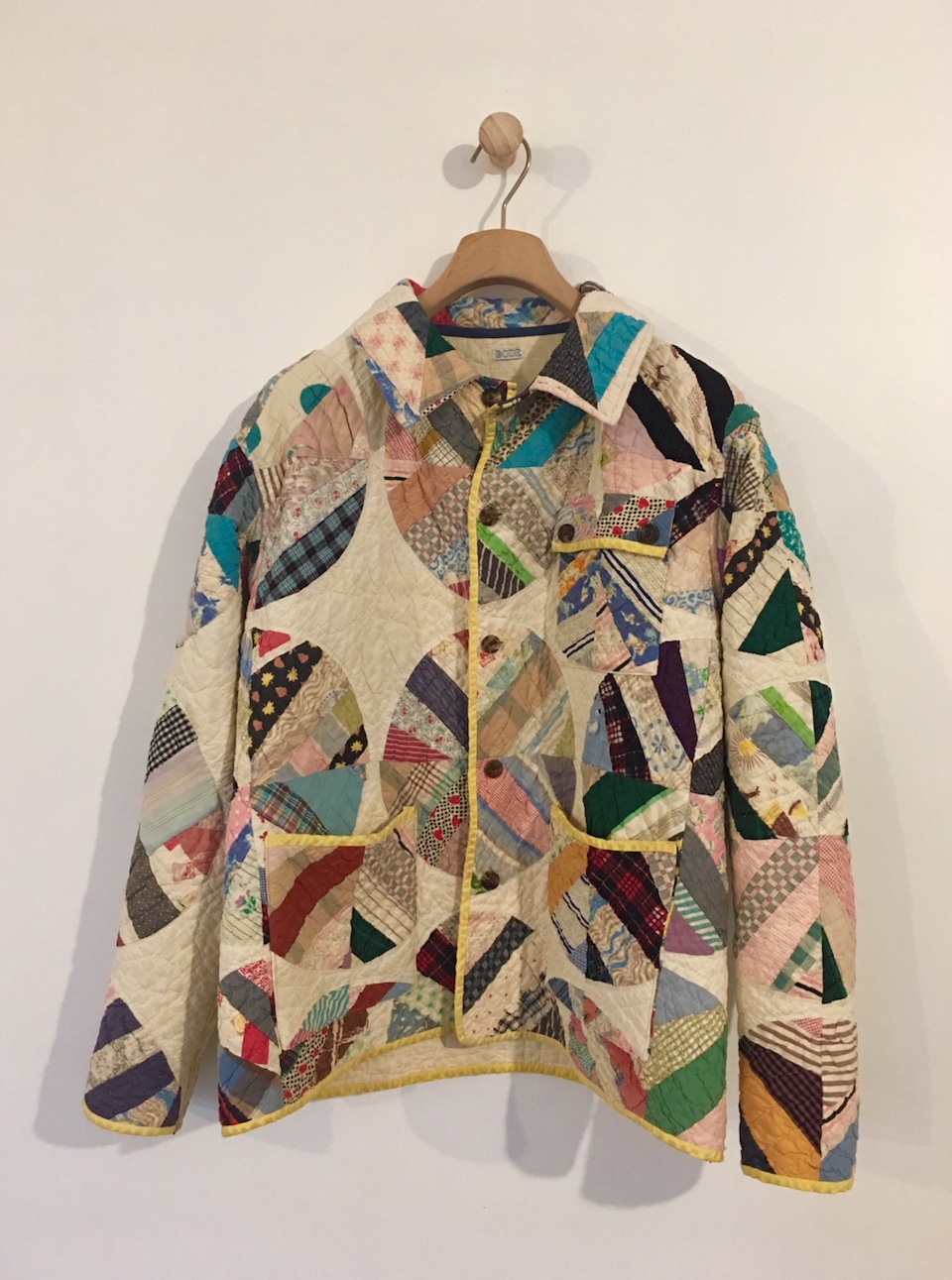 EDELKOORT GALLERY
li edelkoort opens a design space in paris!
From running a private art salon in the 1980s – at 217 rue Saint Honoré where every vernissage was an event! – to opening a public design gallery in 2018 at 30 Boulevard Saint Jacques, it seems just like one delayed step in slow motion. After three decades, I have decided to go back to hosting exhibitions and events at my headquarters in Paris.
This time around, the focus will be on design as well as arts and crafts – everything that in my eyes deserves to be shown, collected and cherished at this moment in time, illustrating and reflecting our culture. A Heartwear pop-up shop will be part of this chain of events, as will be the seasonal presentations by Trend Union. Public debates about the Anti_Fashion movement will be scheduled to trace the progress of innovative fashion systems for the future, and product promotions for brands or organizations close to our philosophy will be encouraged; those creating products with sustainable style like Feel The Yarn, the young and dynamic yarn makers consortium from Italy.
Together with my partners, Philip Fimmano and François Epin, we will organize four to five shows within our yearlong programme. Like all our exhibitions, these will be curated with a discerning eye on current events and tomorrow's leading trends. We will highlight vintage works alongside emerging designers to emphasize the strength of a continuous dialogue in design. My own design collection will also be dissected and shown at intervals, and we will host a small shop with limited edition books, objects and prints.
Therefore, the year 2018 at EDELKOORT GALLERY will be eventful and varied, from a look at the gift to be simple, to the grace to do needlework, to the strength to be archaic, and the premise of faith in fashion.
Like before, this gallery will be more of a hobby for me than a full time profession, meant to bring culture to the idea of being together, sharing spirited moments of inspiration; therefore streamed discussions and readings will also be planned to highlight a way forward for our future.
The first event will open on January 18th, 2018 (so keep it in mind if you are visiting for Déco Off or Maison & Objet), with full details unveiled this January on TrendTablet.com and Edelkoort.com.
Stay informed!
Wishing you all a wonderful start to 2018!
With love, Li Edelkoort
EDELKOORT GALLERY – 30 BOULEVARD SAINT JACQUES, 75014 PARIS
Open 11:00 – 18:00 Monday through Friday starting January 18, 2018