solutions for refugees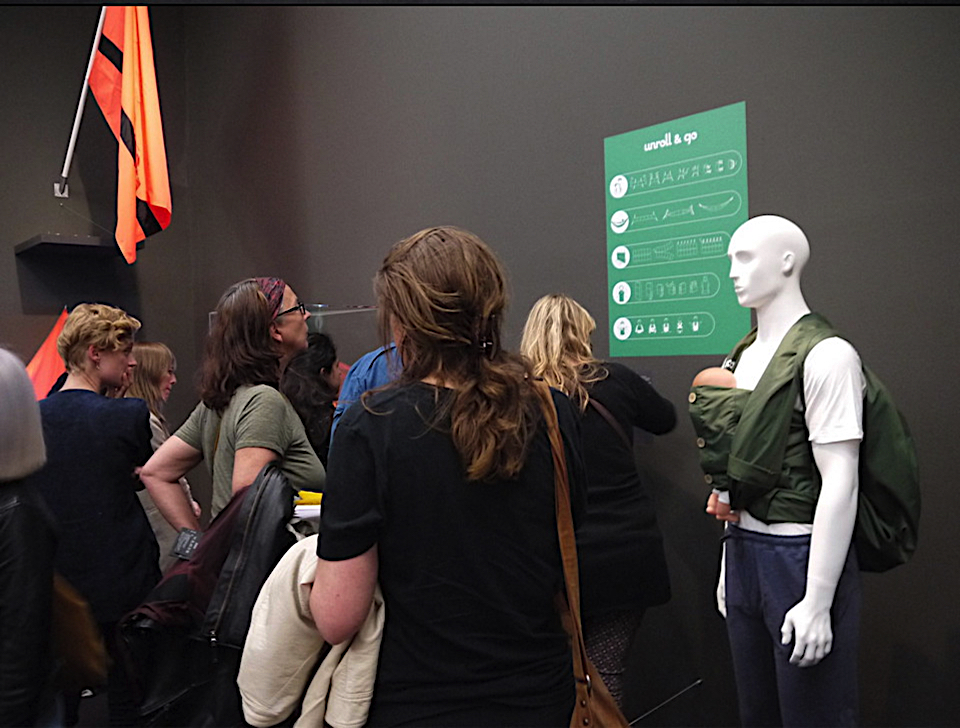 In 2015, the United Nations declared an unprecedented number of refugees: 65.3 million – one of the highest since World War 2. They are victims of persecution, having had to flee their homes, and their countries, due to war (especially in Syria). According to the United Nations High Commissioner for Refugees, 49% of those 65 million are women, several of whom are pregnant. These women, along with their infants, are an extremely vulnerable group.

It was this shocking and delicate scenario that brought together a group of six friends who had an idea called the Unroll & Go, which was entered into the "What Design Can Do" competition in 2016 – a call for creative solutions to the refugee crisis, hosted by the UNHCR and the IKEA Foundation.

The team's main focus was finding one solution that could solve a multitude of problems for the refugees. Since refugees need to be in constant movement, facing adverse weather conditions, tight living spaces, little privacy, and even having no place to sleep, there needed to be all-encompassing solution. Thus was born the Unroll & Go: a multifunctional fabric that transforms into several objects: a backpack (so refugees can carry their belongings), a baby carrier (for refugee mothers on the go), a privacy screen (to separate living spaces while in camp), among other uses, such as a hammock and a raincoat.
Since it's really light and waterproof, the Unroll & Go is a product designed for ease of use for those who just want to get through another day. It's simple, stylish and comfortable. Designed by Amanda Maykot, Max Targanski Medeiros, Luna Uaná, Juliana Barreto, Marcelo Cantuária and João Soares, it was exhibited at the Stedelijk Museum, in Amsterdam.

It's yet another testament of how Social Design, together with innovative minds that believe in a brighter future with equal opportunities for all, can help design a better world.

Lu Valenzza

www.amanda-maykot.com

www.whatdesigncando.com

Lu Valenzza born in Amazonia and based in São Paulo is a future trends enthusiast and an anthropologic observer. She is offering creative research, communications support, and trend forecasting to provide actionable insights to help society and businesses move forward in the coming years, always in touch with tomorrow think scenarios for redesign a better world.