république by samia ziadi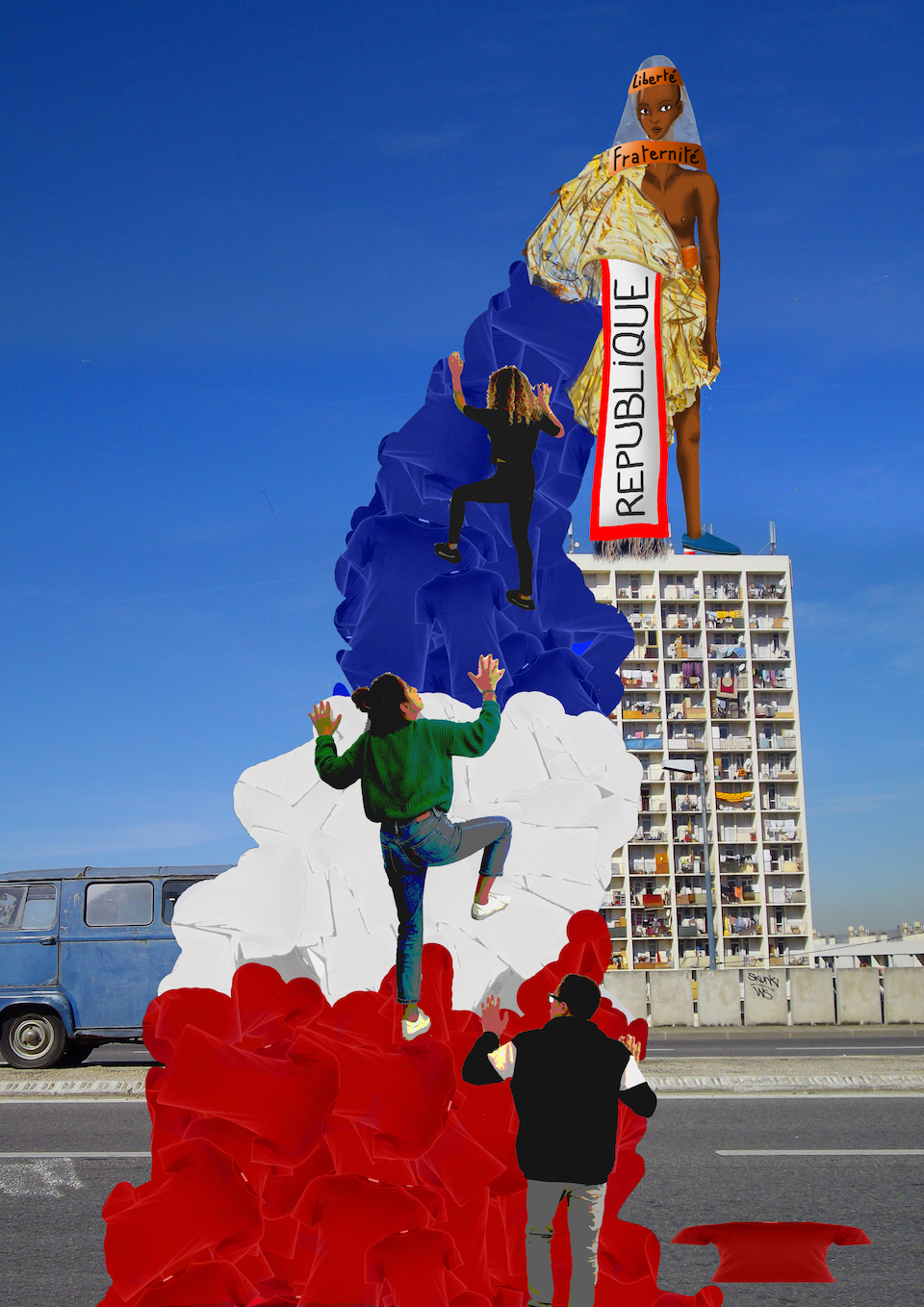 Samia Ziadi was part of the latest ANTI_FASHION gathering in Marseille France. For this new edition she wants to do a major project which has a very strong and meaningful project based on the Republic, which has caused questioning et continue to do so since the last elections. What do her/our generation as well as others think about this word and symbol? Is there a meaning for the youth ? She wants to create a piece of clothing at the core of this inquiry and to be able to stage it. Her work in this piece of clothing is not only identifiable with fashion.
WHAT DOES IT CONSIST IN?
She is creating an unstructured Trench/Dress redefined with an oversized sleeve that mesures between 10 and 15 meters. The sleeve will be representing the colours of the French flag by using tee-shirts and sweat-shirts.
The idea is to use second hand clothes that have a real history and story behind them.
« Women have always been at the core of my representations and of my research ». She is often portrayed in a divine form. This dress will be worn by a young woman perched on top of a HLM housing. The sleeve will descend from the top of the building to the ground floor where young grils and boys will hanging on, trying to climb up. The sleeve is like a long journey, a path.
WHY?
Through this project Samia Ziadi wants to raise awareness around the youth of our society on the meaning of the words of our daily life. The word republic concerns her regarding her generation, it questions her on subjects like actuality and society. Today she is sponsored by the COLLECTIF 52, which is a group of feminists activist.
This dress will be exposed in June 2018 during the new anti_fashion conference in Marseille.
Ideally, she will travel so that everyone can see her, be troubled and leave them questioning.
It is a technical and visual challenge. Emotions superset everything !
Igor Naulleau