caralarga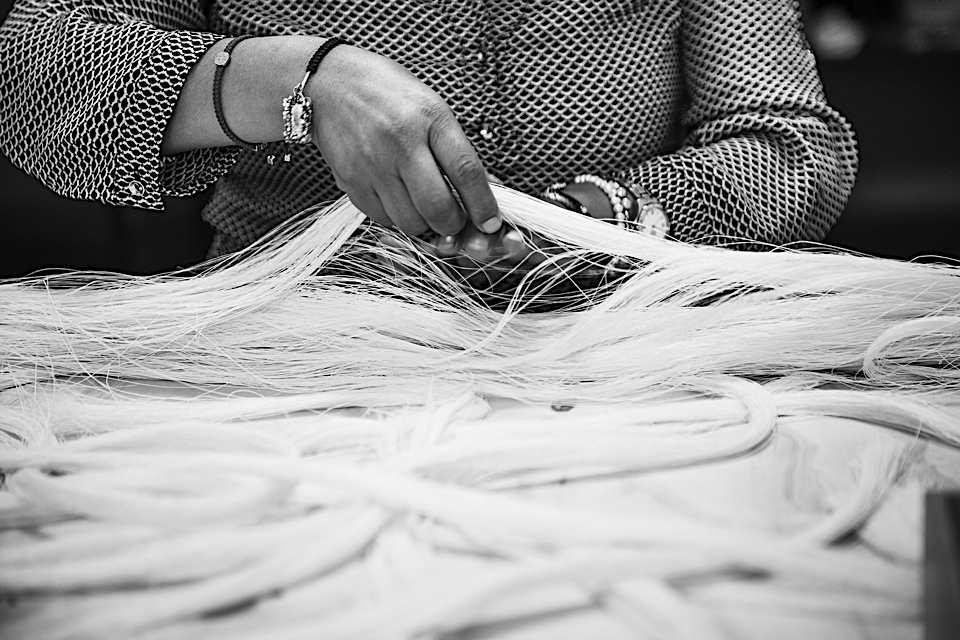 Caralarga:  Natural Haute Couture Mexican Jewelry.
A brand called Carlarga or "long face" is a name to remember and this is due for reasons beyond their catchy name.  Caralarga is a textile jewelry Mexican brand started by Ana Holschneider and run with her sisters and a team of talented artisans from Queretaro.

Caralarga uses natural fibers such as cotton, sisal and other weeds that have been rediscovered like Sanseviera or "mother in law's tongue" from Yucatán.  The soul of the brand comes from the work of women artisans who transform these humble materials into design pieces following a very simple and honest design.

Ana and her team work from a small atelier in an old textile factory from 1846.  Their iconic material is Mexican cotton in its natural creamy color. In fact, they use the shorter fibers that are not needed for the regular production of textiles.

"I love the natural feeling of cotton, the quality and specially the versatility that allows for the talent of many hands to come through" says Ana.

Ana's inspiration is nature, in its true, simple state. "I like things how they are, I want people to see this purity and respect it". Quality is therefore and important value and the one responsible to give value to the intricate work behind every piece.
The brand has a cult following and has been growing significantly, so much so that a new atelier in Guanajuato is in the works, "We want to share the incredible talent of Mexican artisans with the world".

Ana Holschneider Was born in 1982. After promoting Mexican design in Hong King, she moved back to Mexico and started Caralarga along with Socorro who is a master artisan. Destiny provided the space and the material for the brand that launched in 2015 with the Mujeres Apache Collection.
Marcella Echavarria
Marcella Echavarria is a Colombian-born, Mexico City based lifestyle specialist. She collaborates with designers and artisans around the world developing links that connect local knowledge with global trends. Her specialty is branding luxury and sustainability in a way that preserves cultures and traditions.