"in concert" - a presentation by manonik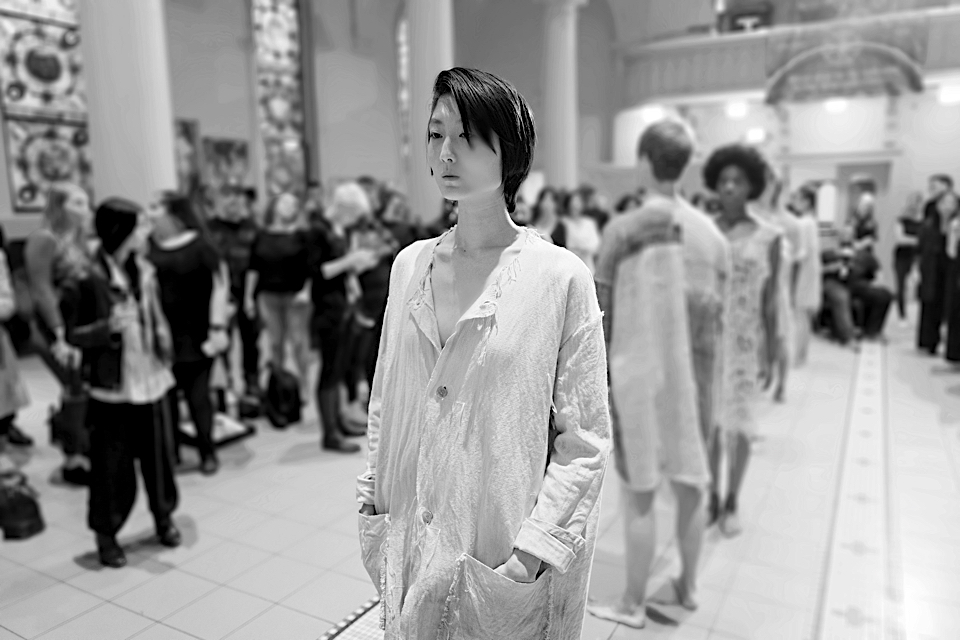 Manonik's concert starts from the yarn, made in cotton and wool, personally gathered by the artist from Georgia, North Carolina and Hudson.
The yarn alone takes one year to make.
The process continues on the loom, with three-dimensional pattern weaving, traditional hand weaving and embroidery, manual machine-knitting, hand spinning, machine sewing, felting, and natural dyeing.
The result of the process is perfectly shaped panels that the artist assembles together with very few seamless stitches and embellishes with recycled pieces of fabric and knit. He strives to create a closed, efficient system to leave as little waste as possible.
He is in concert with the "local" landscape and ecology, because of his approach to materials, with the "historicity" in our economic development and, during the exhibition, with Dave Nelson's music.
His pieces are the manifesto of a new attitude that wants to redefine the use of clothes, the demonstration of a deep desire to go back to artisanal practices that involve time and the deepest dedication, in order to move past the burdens of capitalism and globalisation.
In one of his pieces, he affirms "I have a dream that one day the dream is no longer but reality".
Laura Sbaragli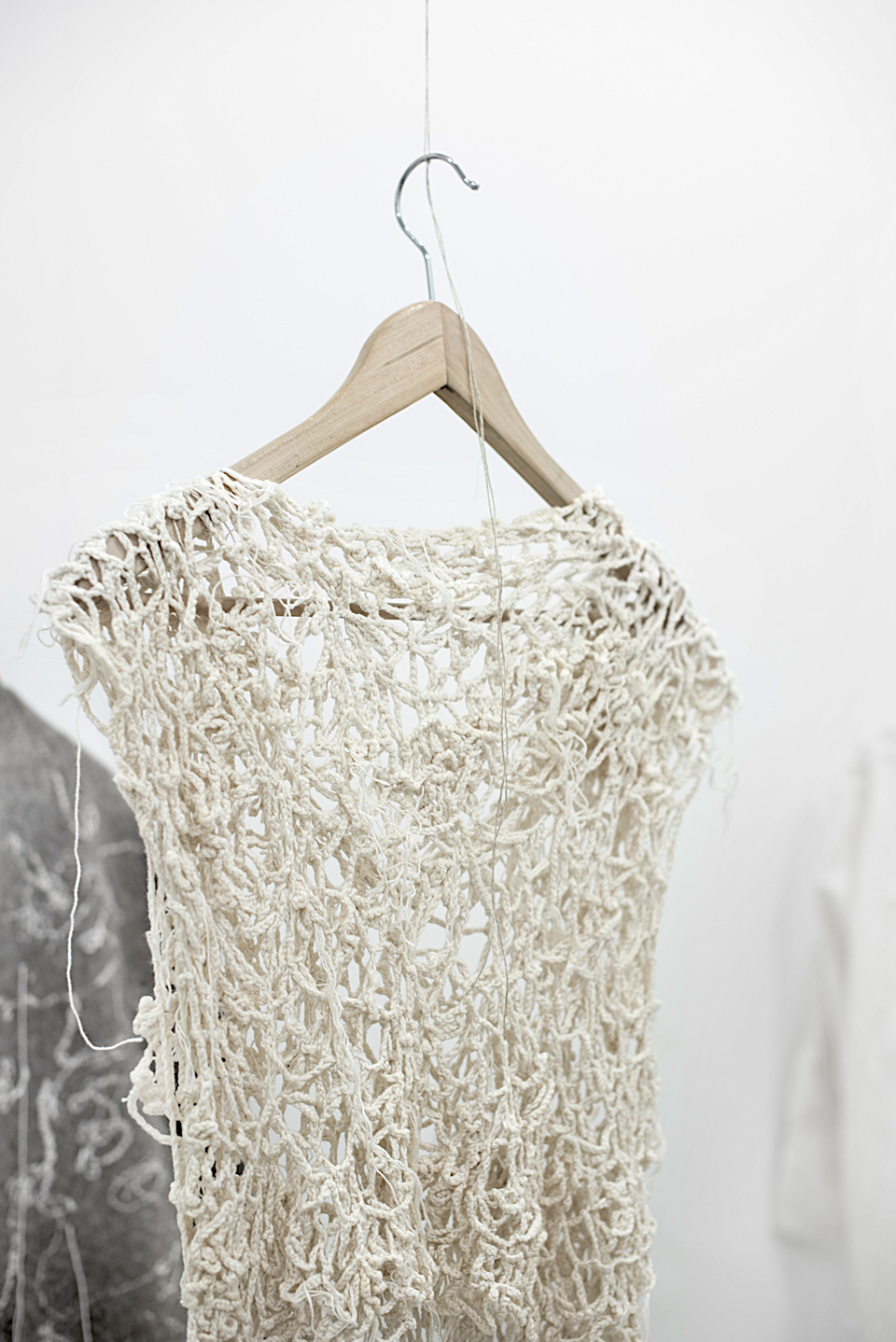 `