28" 2" 3"

`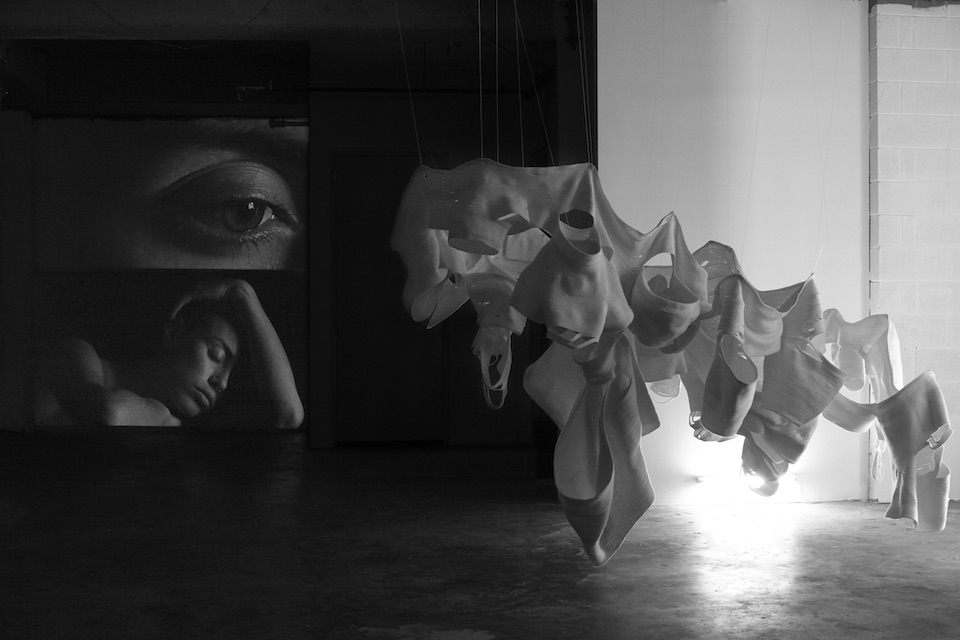 Presented by ARToRIAL _ HOTEL PARTICULIER and courted by Frederique Thiollet and Anna Mista, the installation of the pieces of Katherine Mavridis, combined with the photography of Ellinor Stigle, takes inspiration from the personal fitting made by the designer with the late Dame Zaha Hadid, whose measurements appear in the title.


Katherine Mavridis garments were born in the degree zero of fashion: from the yarn.


At first, when she started working with single yarns to transform them into fabric, she perceived the whole process of weaving, cutting and assembling as unnatural. 
Spontaneously, she started coiling the yarn in mounds of rope that would "naturally grow" in circular shapes.


Born in such an instinctive way, these garments are more the materialisation of a feeling rather than a concrete object.
These abstract, three-dimensional structures, can exist both with and without the body. 
They are form and negative form, matter and negative matter.
For this reason they also belong to the void.


Garments are essentially an ensemble of tubes.


The coiled shapes form sculptural elements whose negative space is the space of the body.


In lieu of the exhibition Mavridi's garments coexist with Ellinor Stigle's Nucleus video installation.


As the relationship between space and negative space in Mavridi's pieces, light and darkness co-depend in Stigle's work as the source of every shape.


The persistent sound that follows the images is life's very own: heartbeat.

Laura Sbaragli

artorialeditions.com