creative freedom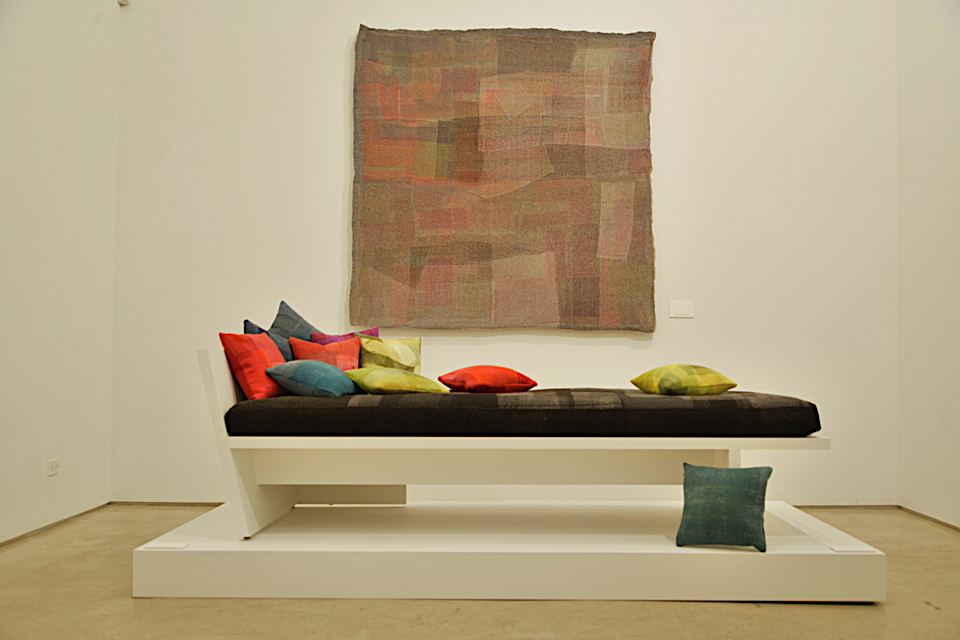 The elegant and soft-spoken woman is a dynamo disguised in a slim and modernist body. With straight white hair, black masculine glasses and minimalist clothes, she has no age, just grace. Eileen Fisher founded and manages an all-American company that dresses civilized women of all ages and sizes in easy-to-wear, voluminous basics that slit from the shoulder and layer effortlessly. Fisher understands that clothes need to be sustainable; her company uses organic cottons and partly manufactures in America, setting higher sustainability goals each year.

Eileen Fisher's faithful fashions have generated a steady stream of income that has been invested in her company to give back to society with a brand called Eileen Fisher Renew. Now, she pushes her ideas a step further with the recycling of her own goods. Clients can give back their old Eileen Fisher garments and get five dollars to spend on something new, creating a rather amazing return of merchandise to their mill in Irvington, north of New York City. The secondhand pieces are cleaned and checked for flaws or stains, and all perfect items that are still in shape are put back on the market as vintage pieces. The designers from the house like to browse and study the historical pieces for new clues on sustainable styling and for insight into the brand's ethos. Clothes that are damaged beyond mending are carefully selected according to fiber and colour, ready to be remade and reinvented, and even re-coloured at times. The garments that are deconstructed and redesigned from scratch and scraps by Carmen Gama look amazingly young and design-driven. Combining different textiles in one style, they act like fashion student experiments; a far step from the regular collection, somehow showing that the business of recycling can set companies free from their own commercial rules, leaving space for innovation and creation. Ultimately, these new garments might become such a success that they will influence the permanent collection, making the circle of recycling go back on its own track, recharging creativity from within, and giving confidence and ownership to the brand as never before.
Creativity becomes even more palpable when old cashmere sweaters in all sizes and states of discomposure are carefully selected by colour families, layered in a composition and felted into new blankets and carpets, sometimes even coats. Dedicated workers have trained their gifted fingers to listen to the materials at hand and can now detect the composition of a discarded garment by touch. Sigi Ahl, creative director (and artist) of the project together with Carolina Bedoya as designer, manipulate and layer the pieces of knitwear into blankets of matter that elevate the material to another level. These unique artistic pieces come close to art, but they are an intimate form of art to cuddle and care for. This innovative use of waste is able to radically transform the mission of a brand and change its perspective. Thus, a lifestyle brand is found in the debris of overconsumption. Establishing Eileen Fisher Renew as a high-end endeavor gives further proof that the effects of recycling as a philosophy and as a practice are becoming a new school of thought. When waste becomes wealth and culture, the circle has come around twice, empowering new ventures, and gifting the world with amazing beauty.

A pop-up mini factory illustrating Eileen Fisher Renew took place at The Invisible Dog Art Center, Brooklyn during NYTM as well as a gallery installation of the result in a gallery located in the Bowery.