mycelium leather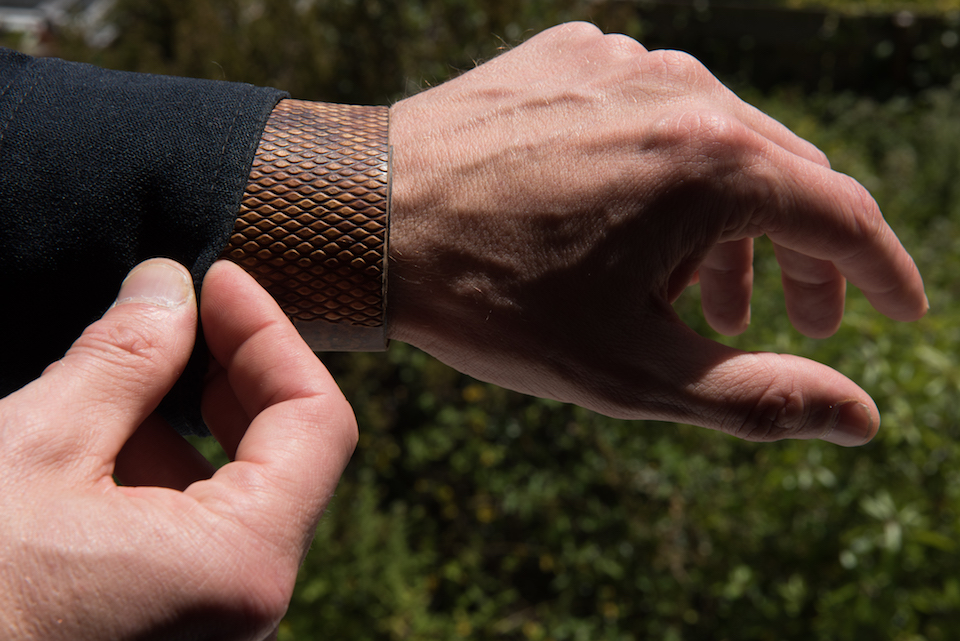 Biomaterial Company MycoWorks, a San-Francisco based startup, is changing the way things are made. They produce sustainable products and apparels from fungi found in the roots of mushroom. The root-like fibers called mycelium are stored in a jar for three to seven days until the mixture expands and forms into clumps of material. The company started to use the material for footwear, batteries and automobiles.
MycoWorks really caught our attention with their new development and goal to create a material that will be used as a leather substitute. We took the opportunity to get more knowledge about this innovative technique by getting in touch with Mycoworks.

Is mycelium a material that hasn't been used by mankind before? 
Mycelium-derived health supplements such as nutraceuticals and prior inventions utilizing fungal mycelium as a binder for fibrous materials exist. However, MycoWorks co-founder Phil Ross's use of mycelium as a moldable and versatile casting material, and the advancements he and MycoWorks have made in mycelium material technology, represent breakthrough innovations in the use of this material.

What was the main motivation to start working with mycelium?
Phil initially began cultivating mycelium for medicinal use (ganoderma lucidum, one of the fungal species we most often use, has a long history of use in Traditional Chinese (herbal) Medicine), but when he recognized the plasticity, versatility, and strength of the material, he began using it as a casting material for structural forms. This natural fiber is abundant, grows virtually everywhere in the world, and transforms agricultural waste into usable materials, so its availability and sustainability are also motivating factors.

Would you call mycelium a costum made material?
Mycelium is the vegetal tissue of fungal bodies, so it is present in nature in natural forms. However, the cultivation and processing techniques MycoWorks applies to our mycelium-based materials are indeed customizable, engineer-able, and unique.

How long does it take to grow the "leather" that you can use for one handbag?
Under two weeks.
What other problems do you think you will be able to solve with mycelium biology?
In terms of material applications, in addition to its use as a flexible "leather" that can be used as an alternative to animal hides and synthetic leathers, mycelium materials can also replace materials such as rigid and soft polymer foams, and engineered wood products, both of which have applications in industries that range of green building and insulation to interior design, furniture and cabinetry, and aero-astro-automotive.
Mycelium has been shown to be quite effect for bioremediation for carbon-based pollution and waste sites.

 Are there any other projects you are working on at the moment?
MycoWorks is 100% focused on launching products made from our mycelium based materials for the apparel and accessories industries.

What does Mycoworks would like to achieve in 10 years?
MycoWorks is focused on introducing mycelium material technology into a wide range of markets including apparel, footwear, bags/accessories, automotive, and interior design. In 10 years, we would like to have achieved widespread adoption of this technology for use in consumer products, for industrial-scale manufacturing, and to have launched broad scale research, development and advancement of this material technology towards future applications and features.

There is a majority of positive aspects to the development of mycelium leather; it is good for people, good for the earth and animal free. The companies closed loop process has low water and energy requirements and can even grow several sheets on a pollutant. For a more sustainable future of materials and manufacturing we need this kind of innovations. Mycelium may become a big part of our future, not only in what we wear, but it might also play a big role in our interior.We can't wait to see what Mycoworks has to offer in a few years.

Claire Granlund

www.mycoworks.com