moisés hernández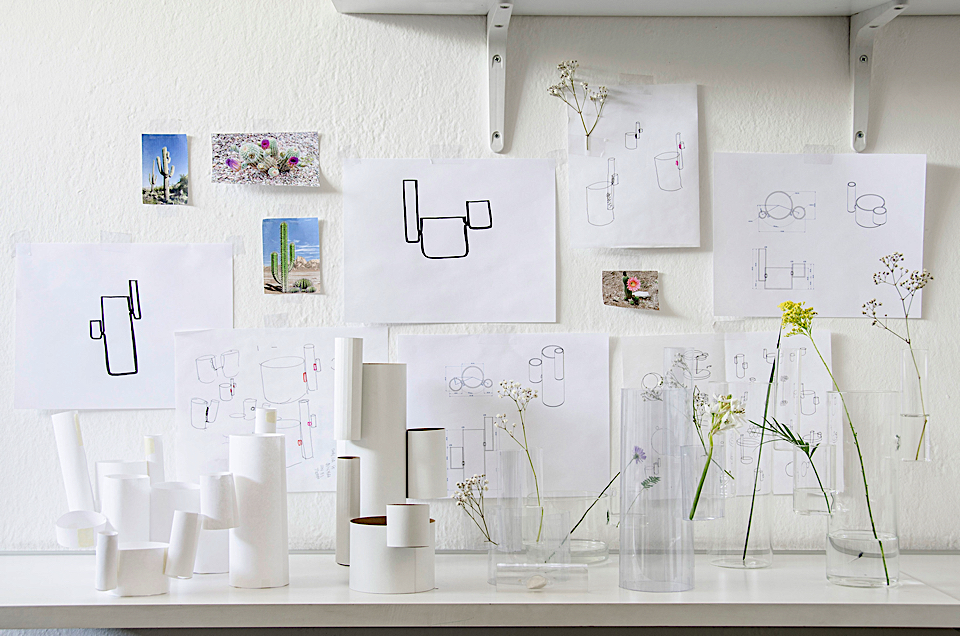 Moisés is a Mexican born designer based in Mexico City.  His hometown, being chaotic and over populated, as well as Mexican objects, traditions, textures, social contrast and chromatic diversity are elements influencing Moises' work.

Moisés have always been atracted by simplicity and fresh ideas and that is why he decided to study at ECAL, in Lausanne Switzerland where in summer of 2013 he became the first Mexican to get a Master of Product design from this school obtaining special mention.
The concept of this vase collection is to have different cylindrical containers that are connected between them but with independence at the same time, each container have different diameters and heights, giving the feeling of rhythm and balance.

The vases are made of borosilicate glass, which allows a pure and geometric appearance, with clean and solid connections.
The cylinders heights incite to play with the flowers, giving individuality to the elements of this object and making the flowers and the water look like they are floating, generating a micro landscape feeling.