sarah mesritz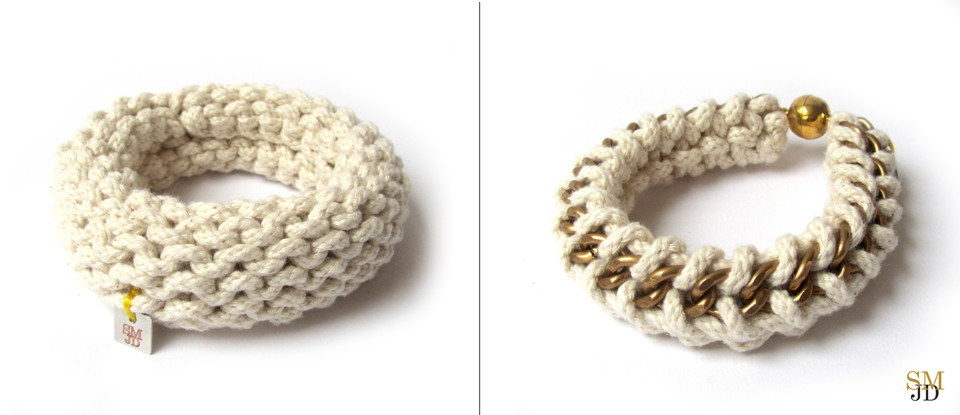 The designer behind SMJD is Sarah Mesritz, she graduated in 2008 from the Academy of Fine Arts in Maastricht. After several projects and internships in Amsterdam and New York, Sarah started her own jewellery label in the fall of 2010. The collection is made of 100% cotton rope, knotted and crocheted in different patterns.
During Milan 2011 SMJD presented, 25 meters of jewellery.
Create your own design with jewellery per meter and combine different elements of knotted or crochet rope.