samia ziadi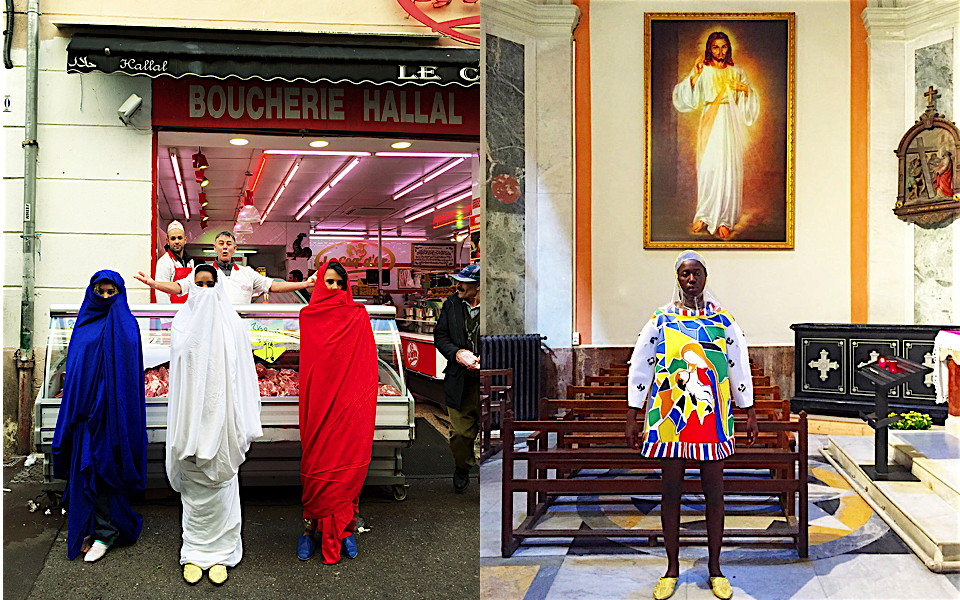 Samia Ziadi was part of the latest ANTI_FASHION gathering in Marseille France.

Samia is a young French woman of Algerian origin, she was born in Colmar – north of France – and came in Marseille when she was pretty young. After studying graphic design and typography , she began her career in decoration and painting for television and film sets. She discovers an interest in staging and lighting.

She is a pure self-taught fashion designer, she blends art, photo, graphics and video.

Her work depicts today's youth, which is little or badly represented.

The Mediterranean is part of her inspirations. It includes religious identity and migration from Africa and Maghreb. Samia is obsessed by the style, the image and the social identity of garments. For her, garment is like a support and a standard.

She hijacks the garment such as the hijab and makes it transparent instead of being opaque. The prayer garment become a jogging named Friday Jogging.

Her work was noticed in 2016 by Jean-Charles de Castelbajac at the Festival of Hyères. These positive returns push her to develop her own original identity : mixing style, styling and photographic universe. She uses collage to divert the garment from its usual environment, thus creating an emotion an interrogation without speech or judgment.
She wants to make the audience react by staggering.

In her photos she talks about news, migrants, poverty. The garment is a vector of messages. She makes it travel and places it in popular places. She uses collage to spread messages and make people think about our world.

For her the garment is more than fashion !
It is life!
It represents a person with an identity, a story and goes beyond the simple aesthetic representation made in a studio.
The streets are an important part of her work. Nothing is planned in advance. She works with inspiration. When she "shoots" she works with what she has : the street and its accidents. The idea is to ​​obtain a visual as sincere as possible by keeping the energy of the street and its spontaneity.

samia_ziadi