art of the in-between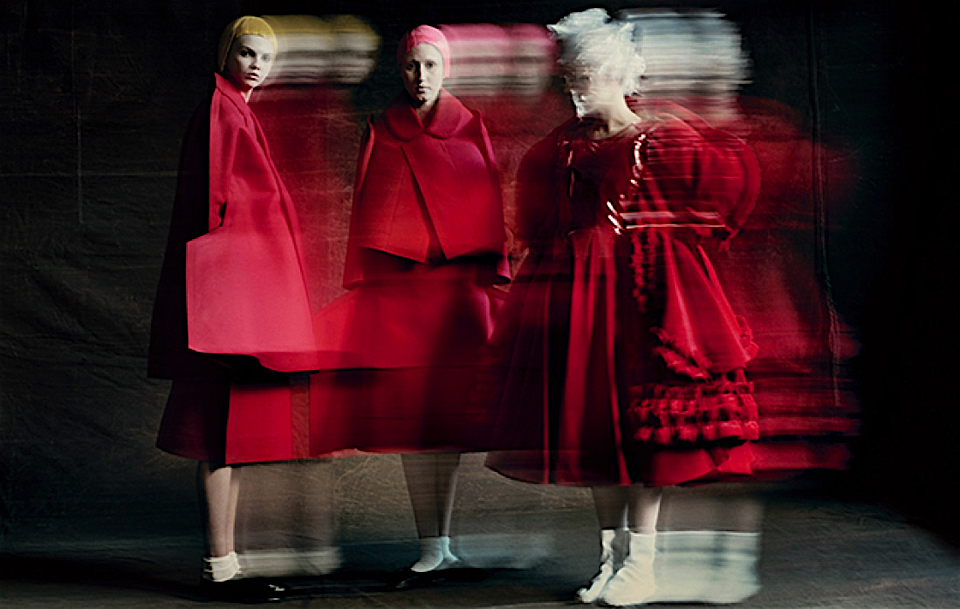 The  exhibition  "Art of the in-between" at The Metropolitan Museum of Art (MET) in New York City shows the work of Japanese designer Rei Kawakubo for Comme des Garçons womenswear. With her abstract, alienating forms she is constantly stretching boundaries and questioned concepts as beauty, body, fashion and taste. She has the ability to change high-fashion womenswear. After Yves Saint Laurent in 1983, Kawakubo is the second living designer having a show dedicated solely at the MET.

The exhibition showcases 140 designs, dating from the early eighties until now. The overall theme in the exhibition is about interstitiality, which means the space between two dualisms and refers to Kawakubo's infinite experiments. It's divided in nine dualisms: Absence/presence, Design/Not design, Fashion/Anti-fashion, Model/Multiple, Then/Now, High/Low, Self/Other, Object/Subject, Clothes/Not Clothes.

Andrew Bolton, curator at the MET, explains how the spatiality of the exposition was influenced by Zen concepts of Mu (emptiness) and Ma (space). An overall white space with different layers and boxes, "The designs feels as abstract as the indecipherable qualities of Kawakubo's work. Clothes are hidden between cracks and crevices or set back away from the viewer, inviting you to discover them like a game of hide-and-seek", he says.
Furthermore, the exhibition is free from texts like labels or descriptions, because Kawakubo doesn't like her work to be interpreted or explained. You'll only see numbers to identify the designs, which corresponds with the numbers in the booklets people can take at the beginning of the exposition.

In 2002, when Bolton joined the MET, he wanted to curate an exhibition for Rei Kawakubo and show people that fashion is a living art. "Art of the in-between" comes at the exact right time. "We are in a period where fashion, and designers, are increasingly regarded as disposable", he said, "I wanted to focus on someone who has been singularly dedicated to creative vision, to remind everyone of how valuable that is."

Nine van der Wal

www.metmuseum.org