Shanghai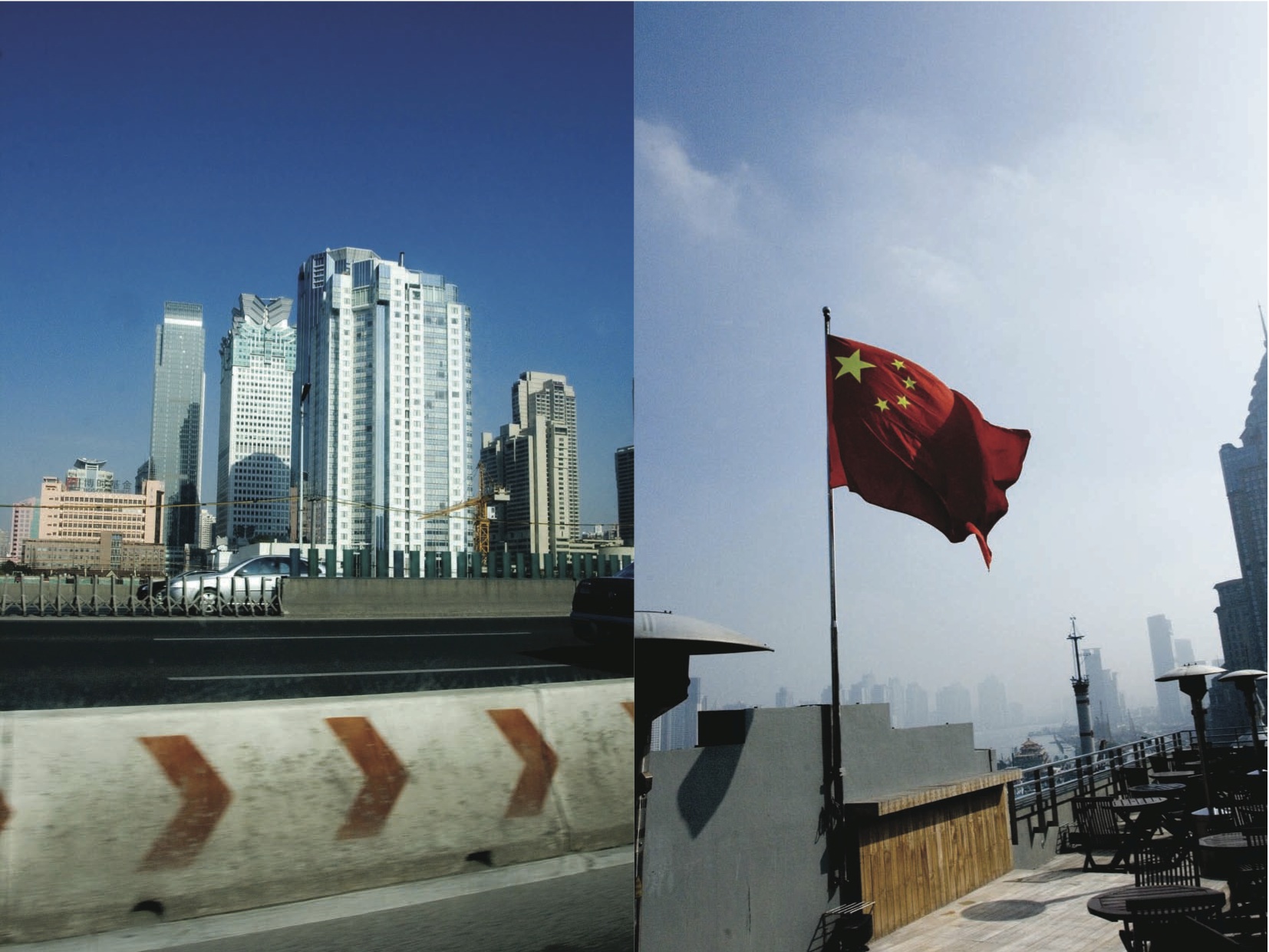 Shanghai, city like an ants nest at the meandering shores of the Bund river, where everyone seems to find his way and despite haste and stress still find time for each other… The most beautiful club ever was found by accident in the French quarters, the part where all the diplomats recide. The Yong Foo Elite is situated in a former British Embassy and it was as if the ghost of Mata Hari was roaming this imposing twenties building. Nightclubbing whilst relaxing in a vintage leather Gucci feauteuil, nipping your cocktail overlooking the garden with follies and original theatre pieces from
the Chinese opera house, you can't help but to try the snake that's on the menu later served by one of our five waiters. Shanghai, which means 'by the sea' is on the verge of eating up her own age old history by building 'New York style' skyscrapers, but still you can find food markets and street venders everywhere. The beautiful colours of the ceramics department in the Shanghai History Museum still dances in front of our eyes. With work from the Early 20th century, when local craftsmen started to work together with French designers.
But most of all we think back to the old man that was calligraphing on the pavement simply by using water, wise words definitally gathered in a lifetime; but mercilessly drying up in the bright sun. Since then Ben is called Ben Zen and studio Aandacht in awe.
The city that apperas to burst during the new year fireworks to scare away all the negative energy in one big bang… North-East-South-West everything thrives with a good karma.
Love from Amsterdam, Tatjana Quax
Photography by  Ben Lambers
Actionstyling  by Tatjana Quax