Colectivo 1050º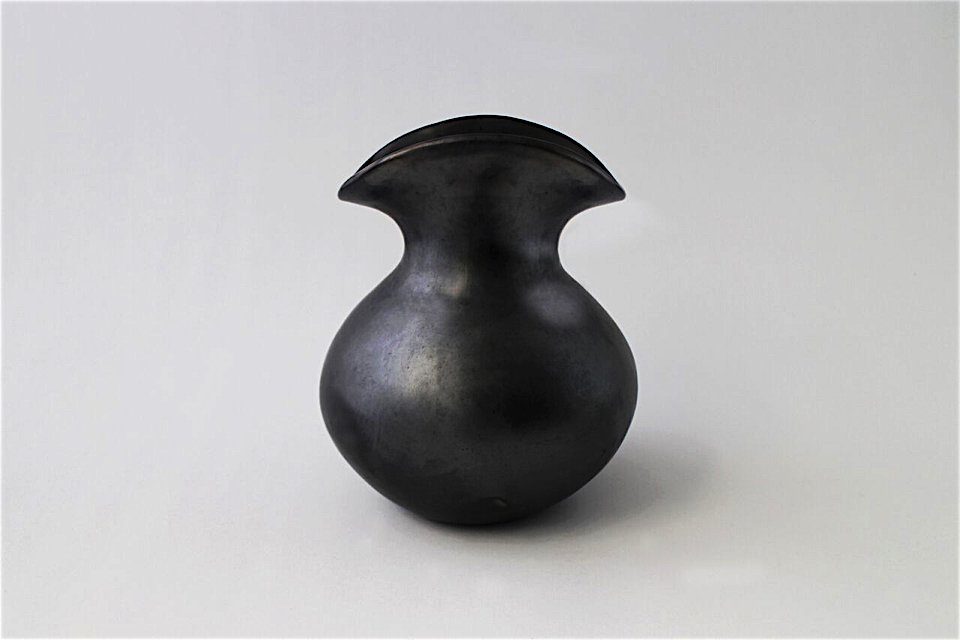 With 12 years of work in 7 villages around Oaxaca and 60 artisans, Colectivo 1050º is an innovative way of doing social design. For them the word collective means that design is created by the community in a constant conversation between traditional potters, artists and designers. The result is a body of work that responds to today's world while at the same time carrying 3000 years of clay history and relevance.

Innovando la tradicion and Colectivo 1050º are their ways of joining a conversation that started when they were students: "what is the future of design in the empire of the ephemeral in a consumerist society?"

A graduate of the Design Academy of Eindhoven, Kythzia returned to Mexico to fulfill, along with her husband Diego Mier y Teran, a promise they had made to themselves of walking along the indigenous communities in their struggle to find a legitimate place in today's world. They created Innovando la Tradición, a research and educational platform for artisans and designers to experiment with clay and challenge their own skills. Within this umbrella, they designed the first hybrid kiln in the world for low temperature ceramics that works with reused oil from local restaurants and gas, to be able to make different glazes, without lead, improve the quality of the product and lower the breakage. Colectivo 1050º is the commercial brand that takes the collections to the world. In fact, they have just supplied 700 pieces to #nomamexico, Rene Redzepi's Noma Tulum Pop Up which will last 6 weeks starting in April 12. Colectivo 1050º pieces will be the chic framework for the creations of one of the most celebrated chefs in the world.

"Our main challenge is to translate the voice of the artisans so it becomes a project, a product or a service through relationships that are not part of a trend but are a human response to concrete needs. This is why our work is linked to the local context, the symbolism of the culture, the legacy, the current resources and its people. The results are universal and this is because the human aspect will always be the most relevant" affirms Kythzia.
In the world of ceramics, 1050º is the temperature between low and high temperature, the frontier that divides artistic from folk art pieces. Therefore the name Colectivo 1050º is an invitation to a world where tradition and innovation meet. 1050º is also the temperature that allows for lead free pieces, one of their main innovations.

Colectivo 1050º is participating in the making of the new design classics of Mexican ceramics for the XXI century by turning mud into beauty and opening up a relevant conversation where design is the entry point. "We are honored to be part of a tradition "as old as time and yet relevant" to use Rene's own words about Mexican cousine" affirms Kythzia.

Marcella Echavarria
050grados.com

Marcella Echavarria is a Colombian-born, Mexico City based lifestyle specialist. She collaborates with designers and artisans around the world developing links that connect local knowledge with global trends. Her specialty is branding luxury and sustainability in a way that preserves cultures and traditions.

marcellaechavarria

Instagram