porter classic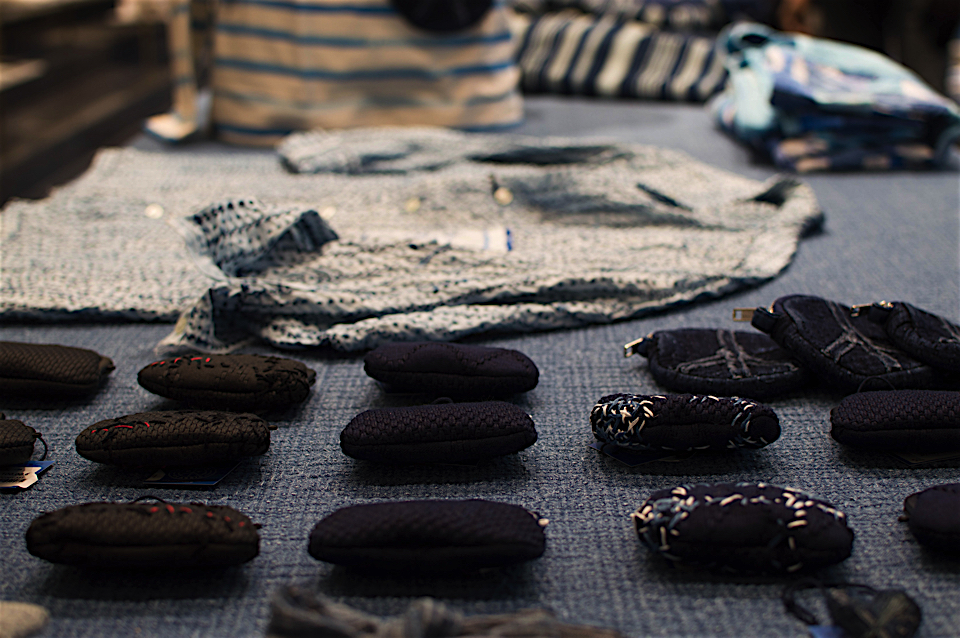 During Men's Fashion Week I paid a visit to Isetan Mitsukoshi The Japan Store in Paris. The store provides a chance to the new generation to experience Japan by sharing their unique blend of Japanese lifestyle, culture and design.

It was the presentation by Porter Classic that caught my attention; the denim brand translates the expertise and the Japanese culture in every item that is created.

In 2007 Katsuyuki Yoshida founded the so-called slow fashion brand together with his son Leo Yoshida who also does the design of the products. Born in the Tohoku region they found the necessity to create clothes to protect from the cold. This is also the reason why the old Sashiko technique was invented to reinforce fishermen's clothing. The technique translates to little stabs and is a form of decorative functional embroidery. Nowadays the technique is often purely used as ornamental purposes in quilting and embroideries.

When the designers started the brand they used ancient clothes, some of them were even 80 years old. Like an architectural renovation project they cleaned, treated and restored these items with care to create unique garments. In hope to inspire future generations the brand is using the Sashiko technique to create their pieces.
For every season the brands quality is to focus on soulful pieces that keep gaining beauty and character as they age. Due to the complex process they are only able to produce three to five jackets per year.

Next to the fact that the items are basically genderless, the pieces can be seen as couture because of how every item is hand embroidered and unique. The brand Porter Classic portrays as a true family business by using all family members for their look book. It almost gives you the feeling that you want to be part of this tradition and their family.

Claire Granlund

porterclassic.com