art basel miami 2016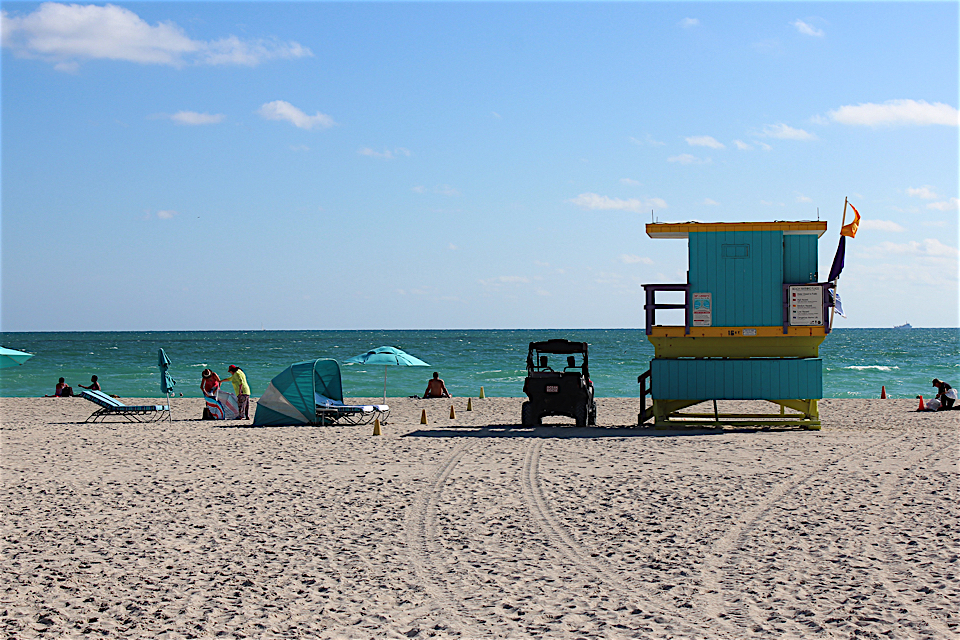 After having visited Artissima in Turin and FIAC in Paris, I closed my "winter art tour" in Miami to attend Art Basel. The Art world moves around all over the places every year until the last international fair in Miami: what best place to be in December to enjoy art but also a temperate climate and beautiful beaches and pools?

Here is a selection of the artworks I loved the most in Art Basel Miami 2016 and some tips to enjoy Miami

Gideon Rubin's portrait without face and his painting of girl's napes hit me at the first glance for their gentle and delicate aura: there is a nostalgic and tender attitude in his character. Rubin is an Israeli artist based in London, he won several prizes and exhibited all over the world and is now represented by Galerie Karsten Greve

Ugo Rondinone doesn't need a presentation.He was one of the star of this edition as there were some artworks inside the fair, but there was also a big installation, "Miami Mountain" in Collins Park, together with a lot of artworks selected to be part of this open air exhibition called Ground Control. The other artworks are going to be removed on December 4th: Miami Mountain will remain permanently installed on the site, and it will surely become a new symbol of the city. Eva Presenhuber Gallery presented a whole evocative stand with Rondinone's artworks, Gladstone Gallery showed three Magic Mountains. I wish I could see the Seven Magic Mountains in Nevada !

I usually don't like video art installations but I was impressed by Daniele Puppi's one. Puppi is an Italian artist based in Rome. His installation was based on mixing scenes from the famous film Psyco (Hitchcock and Gus Van Sant versions) Daniele Puppi is rappresented by Magazzino Gallery.

One of the most frequent scene seen in Art Basel was people making selfies…
This explains why the Nicolai Wallner Gallery 's stand was so busy. Because of Jeppe Hein's mirror artwork. An open air natural environment would valorize for sure this kind of installations but even in the fair I felt the value of this idea.

It was quite impossible for visitors to miss this huge artwork form John Armleder. A real explosion of incredible colours shining and sparkling on the wall of Massimo De Carlo Gallery space. A kind of glitter version of a Richter painting. Armleder is a Swiss performance artist, painter, sculptor, critic, and curator that started his artistic path in the seventies.

Since I visited his last solo exhibition this summer at Serpentine Galley in London, I've been fascinated by Alex Katz's work. Several artworks were exposed in Art Basel. The one I loved most was the big one presented by Richard Gray Gallery. Unfortunately I cannot buy an original Katz painting, so I went to H&M on Lincoln Road to have at least a paper bag. The company commissioned the artist  to design a capsule collection of clothing for men and women, in addition to homewares.

The stand of Societé Gallery would have been maybe more appropriated in a Design trade show but differences between art and design becomes smaller and smaller. Kaspar Mullen colourful glass balls were the most joyful things I've seen in Art Basel 2016. Muller is a 33 years old Swiss artist; I guess we will hear more about him.