floral crowns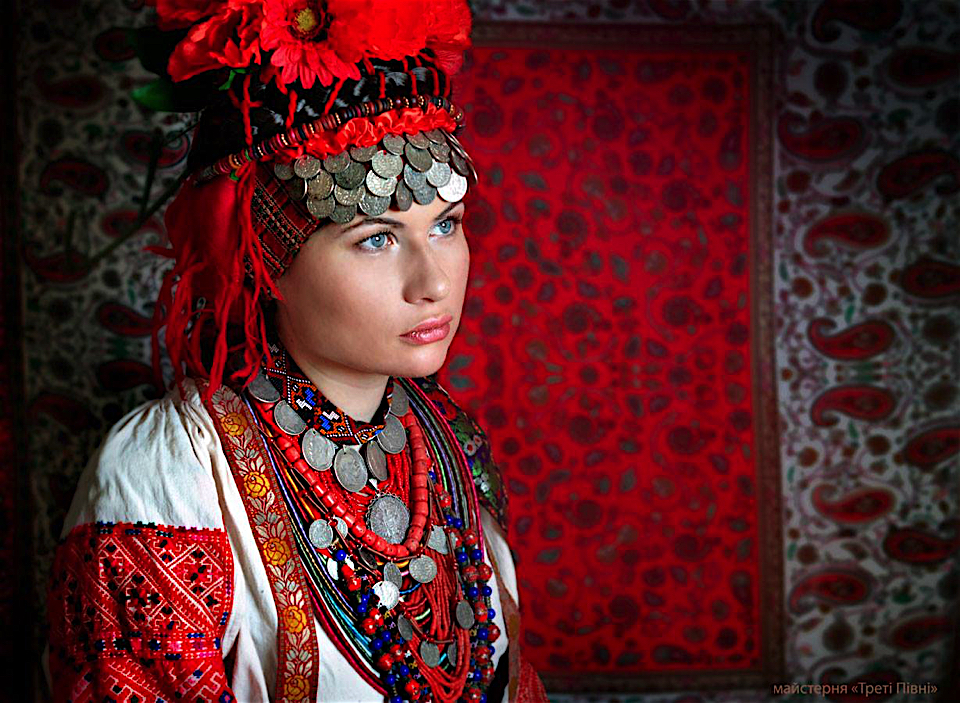 The vinok is a traditional Ukrainian flower crown worn by girls who were eligible for marriage. Young women throughout the country use to wear various headdresses of yarn, ribbon, coins, feathers and grasses. Today, this flower wreath remains a part of the Ukrainian national attire, and is worn on festive occasions and on holy days.

The vinok has a significant symbolic value and only specific flowers were traditionally used. The wreath is also different depending from which area of Ukraine the young women is from.

The flowers used to make the wreath are generally fresh, paper or waxen and attached on a band of paper covered with a ribbon. In summer and spring, the wreaths are made from fresh flowers, in winter from paper and ribbons. Each flower has a particular symbolism; the colours of the ribbons would also be chosen to represent emotions.

In 2014, after the revolution, the Ukrainian symbols were very popular and progressively the vinok is becoming part of the daily life. Its growing popularity has contributed to the increase of vinok specialists, as well as the demand of local florists to create garlands. Today, the wreaths are worn also on a more casual basis and are sold all across Ukraine.
Workshop "Treti Pivni" (translated by "Third Rooster") is a team of photographers, stylists and makeup artists united by the love for Ukraine and the desire to open the world to the beauty and uniqueness of their culture. Through their photographies they promote the richness of the tradition and this particular national pride symbol.

Recently, the vinok has gained an international attention with its particular symbolic beauty. Its influence is part of a lot of summertime fetes and of fashionable runway like the Comme des Garçons Homme Plus men's Spring 2016 show titled "Armour of Peace" where models worn poetic botanical crowns.