veronica yu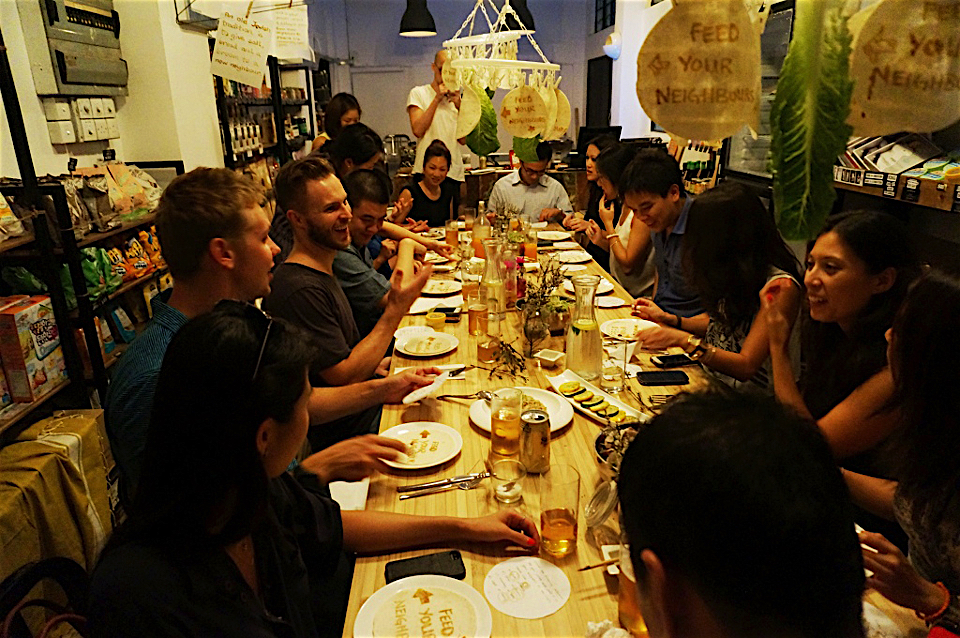 We will be in Hong Kong at Hotel ICON for FOOD FUTURE on July 21st.
After a highly visual keynote presented by our editor Cecile Poignant we will be happy to welcome our panelists:
Larry Tang, founder SOHOFAMA, Vicky Lau – Tate Dining Room & Bar chef and owner, Veronica Yu – Eating Concept Designer and Dr Carol Sze Ki Lin, from City University of Hong Kong.
Veronica Yu is an eating concept designer. She shares her experiences, memories and stories through the medium of food in her design projects. Through the medium of food Yu tells stories because food has the power to touch all our senses and transport each of us to another space, time and location in an indescribable way.
There were steps before being an eating concept designer : during her university years in multimedia design program – Yu did a lot exploratory projects in genetically modified foods, biopharmed food and in bottled water brand comparison research. After university, for two years in Vancouver and Beijing she dived into the world of catering to combine a passion for food and for event planning.
Yu then worked for a multimedia design program, she found great pleasure in creating conceptual design work with food. To explore this interdisciplinary field, she worked as an eating design intern with a Dutch eating designer, Marjie Vogelzang exploring the possibilities in food concept based installation art, catering, restaurant concepts and products.
Since 2010, Yu is back in Hong Kong and founded with Constance Tong Candied Fish an eating design collective using the medium of food to tell stories through branding and graphics projects, food products and food and eating experience events. The name Candied Fish came from their Chinese last name, Tong has the same sound as "Candy/Candied" and Yu the same sound as "Fish".
Currently, Candied Fish is working on "old-meets-new" food design projects like Soy Sauce Tasting and Dinners or Chinese New Year Tea Almanac boxes….
Soy sauce, an essential seasoning to Chinese dishes, was developed by Buddhists more than 2,500 years ago to complement their vegetarian diets. Dutch merchants have then brought it back to the kitchens of Sun King XIV in the late 17th century and named it "black gold".
For the Soy Sauce Tasting and Dinner at Plantation (a creative space in Sheung Wan), Candied Fish sourced different artisanal Hong Kong locally brewed soy sauce to experience their smell, colours, taste and aftertaste. They have also invited Yuan's (頤和園), a premium soy sauce maker and their private kitchen chefs to cook a Chinese soy sauce themed dinner.
Guests had a lot of fun with the soy sauce spray bottles where they can spray onto fragrance strips and fan it around their nose to smell it. There were a selection of white coloured food for dipping into the soy sauce samples like white mushrooms, tofu and squid.
Hand drawn soy sauce placements act as a rating board for everyone, where they can stick different stickers to rate the different types of soy sauce samples. People also wrote many notes to keep track of which one they like the best!
Food really got a unique evocative power that Candied Fish is exploring for our greatest pleasure .