vicky lau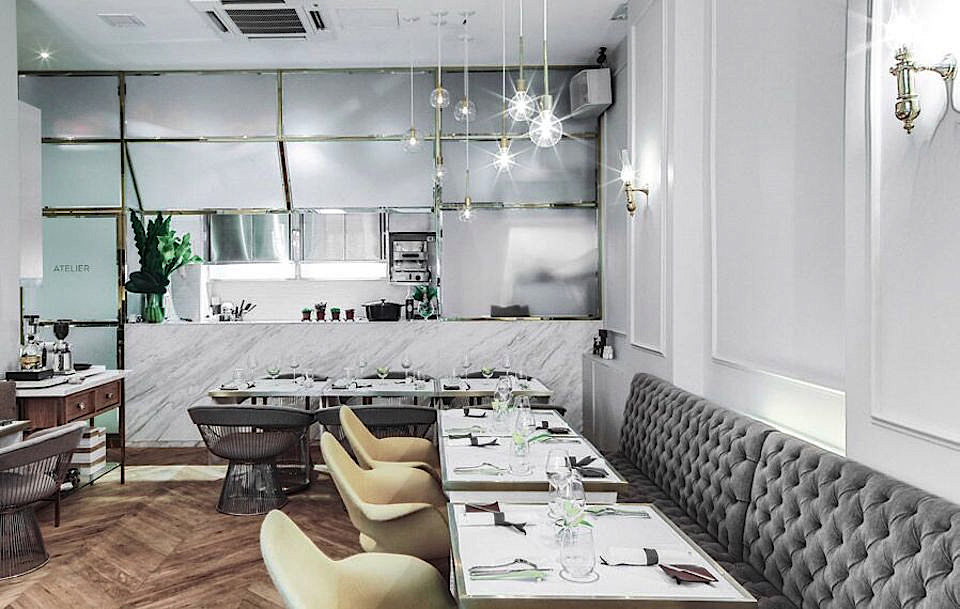 We will be in Hong Kong at Hotel ICON for FOOD FUTURE on July 21st.
After a highly visual keynote presented by our editor Cecile Poignant we will be happy to welcome our panelists:
Larry Tang, founder SOHOFAMA, Vicky Lau – Tate Dining Room & Bar chef and owner, Veronica Yu – Eating Concept Designer and Dr Carol Sze Ki Lin, from City University of Hong Kong.
Vicky Lau is a fascinating and remarkable chef. She was named Asia's Best Female Chef 2015.The Tate Dining Room and Bar is the place where she blends her love for the culinary arts, her design sensibilities and her inspirations to create « Edible Stories ». She's also earned a Michelin star every year since the restaurant opened in 2012.

Vicky Lau was born in Hong Kong, she went to the US when she was 15 to a boarding school in Connecticut. Afterwards she graduated in Graphic Communications from New York and worked in an agency for a while as a creative director.
She went back to Hong Kong to start up a project with her sister but it didn't quite work out. At that time two of her friends were applying to the Cordon Bleu in Bangkok, she joined them. At first it was only for three months and it was a recreational excursion but she stayed there for nine months and finished the grand diploma.
This will set her on a path to pursuing her fascination with food as a platform for her artistic expression and creativity.
She was curious about how a fine dining restaurant worked and went to Cépage where she gained a strong reputation as one of Hong Kong's rising chefs.

Lau combines everything she knows about design and food and her knowledge of the business side of things to open the Tate Dining Room and Bar.« When I started Tate, I really wanted a small, homey place to express myself through food, to tell the inspirations from poems that I have read, places that I have been, »
Lau creates dishes with a story in mind.She wants to create food landscapes that nourish the soul.« Through the 'Zen Garden,' I hope my customers will reflect and ponder on things at the end of their meal .» Plated like a real Zen garden, the matcha dessert comes with a little rake and gravels made of sugar.The amazing details are echoing the real tools and material used to create calming patterns in an actual karesansui. This dish is the result of a tea ceremony Lau witnessed during a trip to Kyoto, Japan a few years ago.
Her food is described as « an eclectic mix of French and Japanese influences » in the Michelin's guide.Her visual presentation skills in creating «  Edible Stories » take guests on a journey while they eat, something referred to as culinary expressionism.