'Food Future' in Hong Kong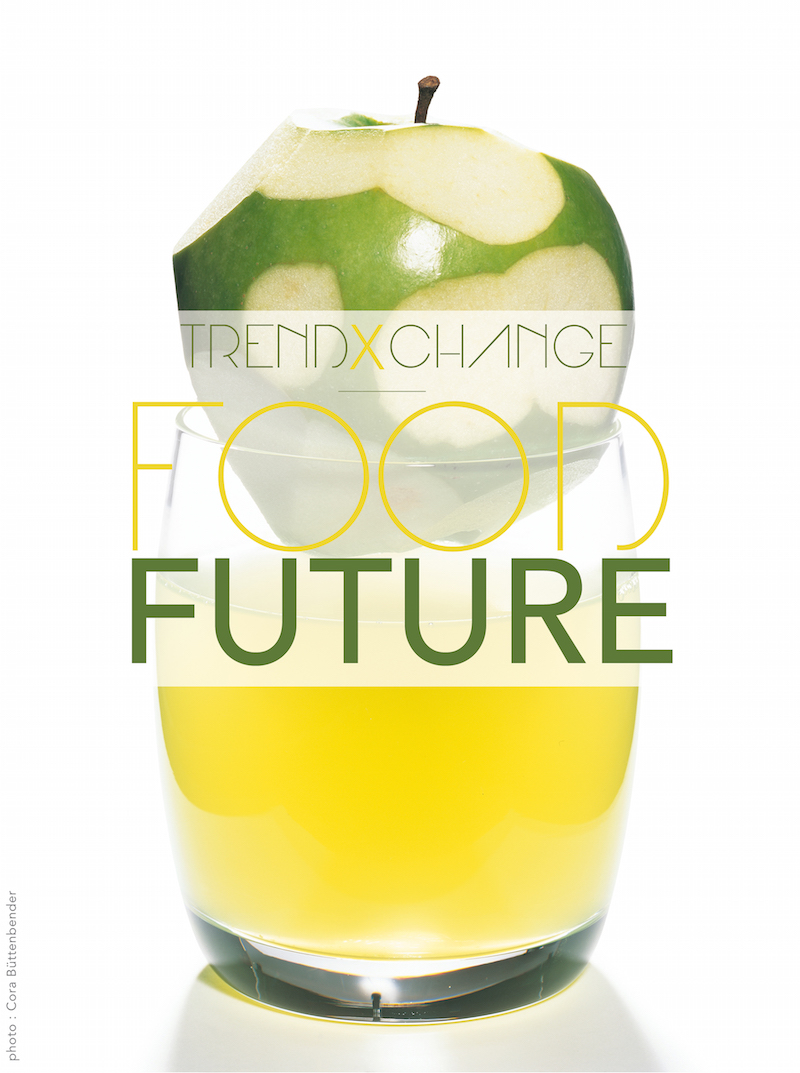 TRENDxCHANGE is a new type of event presented by TREND TABLET.

TRENDxCHANGE-editions are inspired by the local area, working with their community to showcase the cities we visit. After a successful launch in London, Paris and Amsterdam, the next stop is Hong Kong's Hotel ICON.

TRENDxCHANGE explores the future of food with experts on the cutting edge of their trade. Our editor Cecile Poignant will be in Hong Kong and will have the pleasure to welcome several guests : Vicky Lau (Tate's Michelin-starred chef), Dr Lin (City University), Veronica Yu (Eating Concept Designer), Larry Tang (Founder Sohofama|Locofama) for a thought-provoking presentation, roundtable discussion, drinks gathering, and idea exchange.

Food is a complex and wide reaching subject that touches us all profoundly. Eating is not just nourishment. It's about emotions, memories, discovery, travel, and sharing. What we eat is influenced by society, geopolitics, beliefs, history, art, marketing, and biology.

'Food Future' provides insights on major food trends, allowing participants to engage with the subject and uncover new ideas. A chance to share views on primary food trends linked to feeding and changes in behavior. And consider questions such as: What will be the key foods of tomorrow? Is food a drug? Will we all become locavores and vegan?

The highly visual presentation analyses four main themes of the future of food, followed by an interactive roundtable which will give the opportunity to hear, see, and speak with well-known local actors from the Hong Kong food scene:
Vicky Lau – Tate Dining Room, chef and owner. Michelin says it all: « Vicky Lau is the young owner-chef of this contemporary yet also quite intimate restaurant. Her cooking is an eclectic mix of French and Japanese influences and each dish is beautifully presented – a reflection, perhaps, of her previous career as a graphic designer. » 1 Michelin-star 2016.
Veronica Yu – Eating Concept Designer. Veronica has worked on old-meets-new/east-meets-west food concepts such as a Chinese New Year Tea Almanac Box and a Soy Sauce Tasting dinner with local soy sauce makers.

Dr Carol Sze Ki Lin, City University. Her research team has recently successfully converted food waste into fibre. The new material can be used to manufacture textile and apparel products!

Larry Tang – Founder Locofama|Sohofama, Locofama has played a role in changing the city's perception of what it means to eat clean and the importance of knowing where your food comes from. They try to grow their own vegetables as much as possible and bring locally grown produce directly from farmers to keep costs under control. Did you know: Sohofama's soups are inspired by Chinese doctors?

Join our creative community in Hong Kong at the Hotel ICON on Thursday July 21, 2016 at 6.30 pm.

Foodies and design lovers are welcome.

We'll provide the conversation, Hotel ICON the drinks —you just bring the brains!