adam blencowe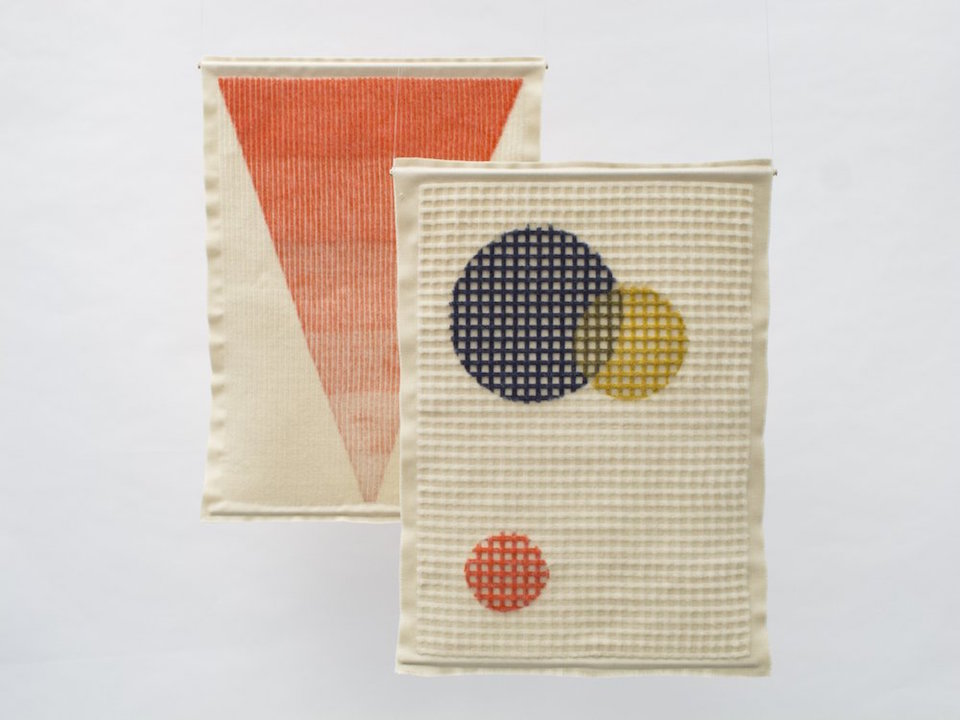 Fuzzy Logic by Adam Blencowe is an innovative project introducing a method of creating textiles using felting and new digital technology. Blencowe, a Royal College of Art graduate currently working in East London, managed to construct a digitised mechanism that combines CNC (computer numerically controlled) technology and the traditional craft of felting. His geometric samples demonstrate the technique's ability to bring « unprecedented precision » to woven textiles.

Felt, one of the oldest textile known today, is usually produced by matting, condensing and pressing fibres together. It can be made of either natural or synthetic fibres, and is used in industrial, technical and design contexts.

The common process of felting is generally done in two ways, wet or dry; the dry process, known as "needle felting", is the one Blencowe chose to focus on for his Fuzzy Logic project.

Using a hacked Makita jigsaw, two textiles are bonded together through needle-punching, creating effects of colour-blending and gradations. The marks created by the process form rich textural surface patterns and simultaneously reveal the contrast between the different fibres. « The marks created in the process become patterns and pockets that enrich and decorate the surface of the fabric, but also present the opportunity to make the material three-dimensional, » explains Blencowe.
The textiles created by this unique technique could be applicable in various fields – from floor-covering to the production of fashion fabrics. With the control gained through the digitise process, Blencowe is now able to customise fabrics within short production runs. « Using needle punching as a starting point, I found there was a gap in the application of the technique, » told Blencowe in an interview to Dezeen. « It existed either as a labour-intensive hand-produced craft or within a mass manufacturing space to produce non-woven textiles for industry. »

Blencowe's approach to design is centered around combining existing materials and systems in ways that produce unexpected results. He explores traditional techniques along with groundbreaking technology, interpreting the dichotomy between the two worlds in a contemporary way.

In previous works "Thaw" and "Thaw vases" , Blencowe challenged traditional casting techniques by working with unusual materials such as frozen water. Burring ice in plaster – the water from the melting ice hardens the plaster and creates a physical record of the transition process – produced unpredictable shapes and forms. As Blencowe managed to enhance the process, it resulted in a series of unique furnitures and vases.

www.adamguyblencowe.com

Lior Fisher Shiloni