design studio for cats and dogs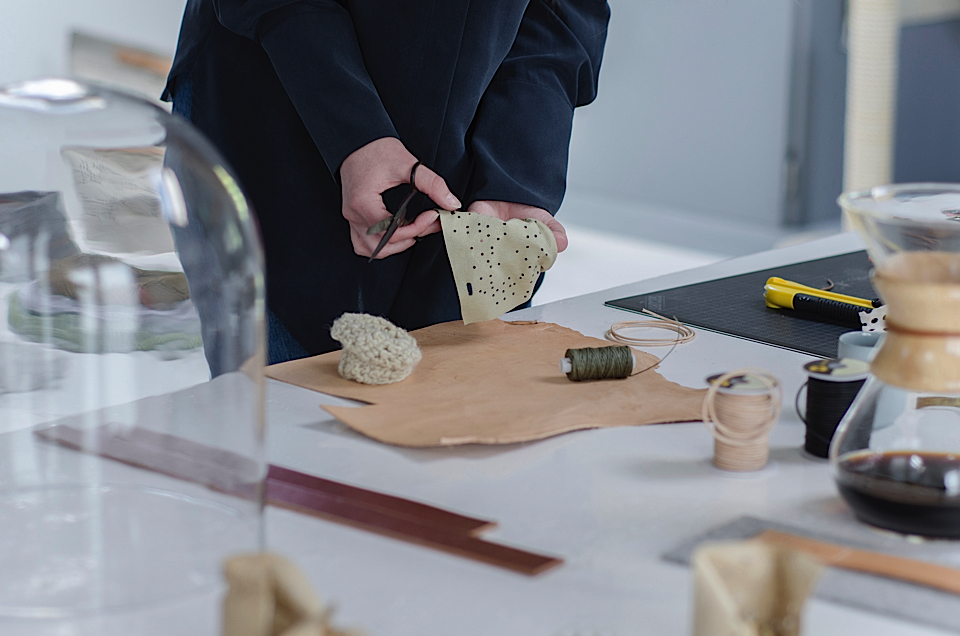 Ever tried to get a cat into a travel basket?

This is not something that cats or their owners enjoy, usually it means drama! Studio Snorhaar created a carrier that appeals to both. The result: a travel cat bag that gives every cat a trustable feeling. 

By creating a travel bag with many peepholes, the cat retains control of it's surroundings in a subtle way without being 
visible. It is recommended to have the cat get used to the travel bag from an early age. This is possible because the travel bag can be transformed into a sleeping basket, this way the cat 
immediately gets a bond with the bag. It becomes a trustable place for the cat and this makes him feel calm. Furthermore, the cat's smell will stay in the bag which is essential for familiar feelings with his surroundings.

As Regina Mol from Studio Snorhaar explains it:
« For my research to find the perfect travel bag for the cat I was inspired by the Dutch ethologist and Nobel prize winner Niko van Tinbergen (1907-1988). He studied communication behavior among animals by going into the open field, watch closely, and asking the right questions before interpreting. Van Tinbergen called this watching, waiting & wondering.

In my « cats laboratory » I've done research to the response of cats at various traveling bags, materials and structures. By observing a cat you'll already get to know a lot about his or her personality. Does the cat sleep in a circle? Does the cat always search for a quiet place? Does the cat want a good view? Where does the cat usually lie on? On the basis of tests with different cats to their favorite spots and positions I observed a number of similarities. Cats have their own will, they do things the way they want it. They are very curious and love little holes to hide in, but at the same time they want to keep a clear overview of their surroundings. This gives them a familiar feeling. Also, cats like natural materials which are uneven. By using soft fabrics you create safety and security for the cat. These research data are incorporated into the design. »

Everything is now ready for your next travel trip. Enjoy!


www.snorhaar.com