ioweyou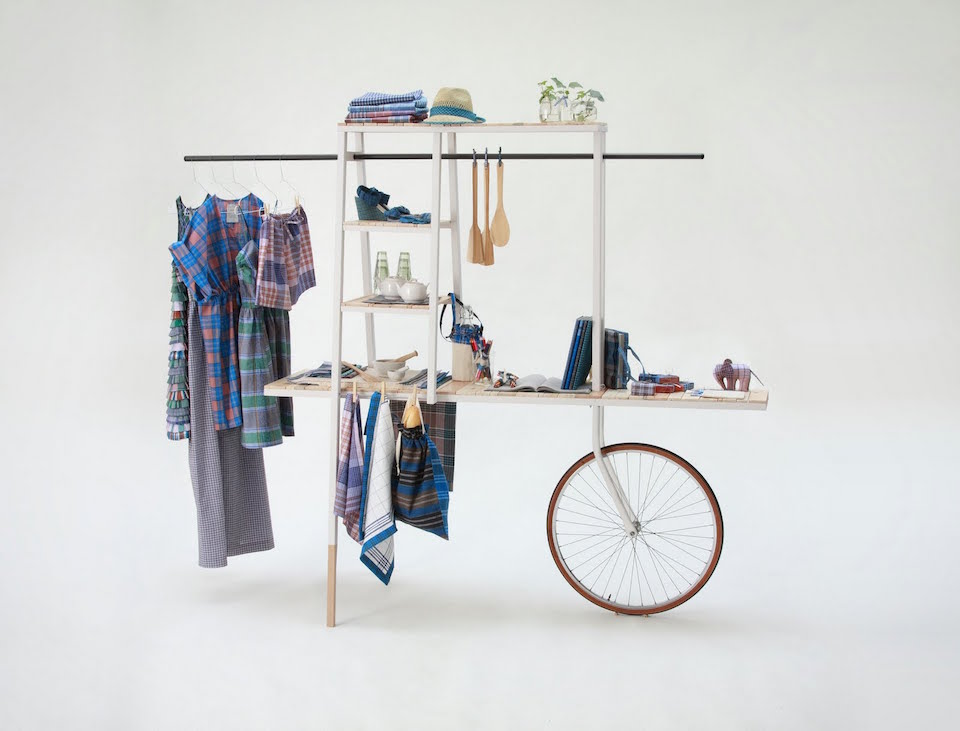 IOWEYOU is a disruptive new idea of what a fashion brand in the future can be. Founded by designer Kavita Parmar and engineer Iñigo Puente, it is a result of their personal convictions about preserving the love of craft and many years of experience in design and manufacturing.

Born from the need to empower both the artisan and the consumer IOWEYOU uses the full scope of modern technology and the social web by creating a new supply chain that they call the Prosperity Chain. IOWEYOU offers the sophisticated conscious consumer a very distinct product line based on the principals of provenance, heritage and artisanship; and not only enhances the online experience by linking end buyers with artisan producers, but also draws upon the most compelling aspects of social media to construct a community around its core brand values: authenticity, transparency, uniqueness, social & environmental responsibility.
For its first collection, the label took traditional hand-woven Madras fabrics made by handloom artisans in India and turned them over to craftsman in Europe who created beautifully-crafted one-of-a-kind pieces. Each piece carries a QR Code that links clients back to the specific artisans and craftsman that created the unique piece.

The collection has expanded to include other authentic fabric sources and artisan groups. From real indigo plant-dyed denim made in Japan to cashmere wool from Northern India and Nepal, to yak wool from Tibet and Harris tweeds from Scotland, the collection has grown to give the discerning modern consumer an authentic and exquisite wardrobe that tells a story. All 
of course sourced from artisan communities with full traceability and transparency.
The IOU Project also offers partner retailers and other brands the possibility of using its platform and MAAP (Mass Aggregated Artisan Produced) system to produce their designs; the founders are in talks with leading brands and retailers in the industry who are very excited about using the programme's ̈Prosperity Chain ̈ to create product for their own customer base.

The project has already gained much attention worldwide, winning several prizes in 2012: the Luxury Briefing Award for Innovation of the Year, the SOURCE Award by Ethical Fashion Forum London and the Sustainable Luxury Award Latin America, among other accolades.