treasure room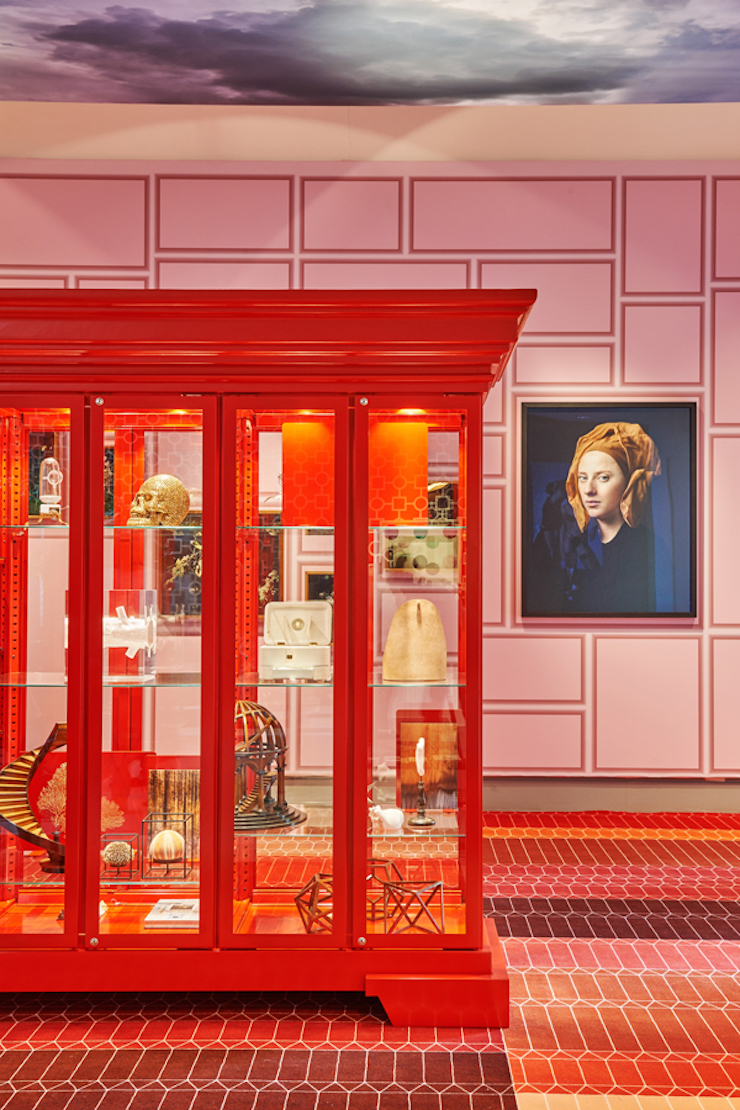 A confirmation of Lidewij's trend book called MUSEUM – The Curiosity Cabinet of Natural History: :

Last week, in one of the rooms of the historical Singer Museum, Edward van Vliet created a personal office environment just like a 3D diary…

Van Vliet got inspired by the glass Cabinets of Curiosities we know from museum or biology class at school. The ones with bizarre objects and glasses with body parts in it. "I wanted to make a filing cabinet full of beautiful, curious objects, that tell a special story. A cabinet like a 3D diary." The rest of the room was furbished in the same style of Art, Science and Dutch Old Masters. The clouds on the ceiling looked like a Rembrandt painting. The portraits on the wall – pictures from Rademakers Gallery – were also in Old Masters style.
With his filing cabinet, Edward Van Vliet wants to inspire the makers of office interiors. "Show the beautiful and curious objects that tell a story about you or your work in your office environment. Any professional can do this. With a filing cabinet made partly out of glass, all offices can have a Cabinet of Curiosities on their own. "