axel hoedt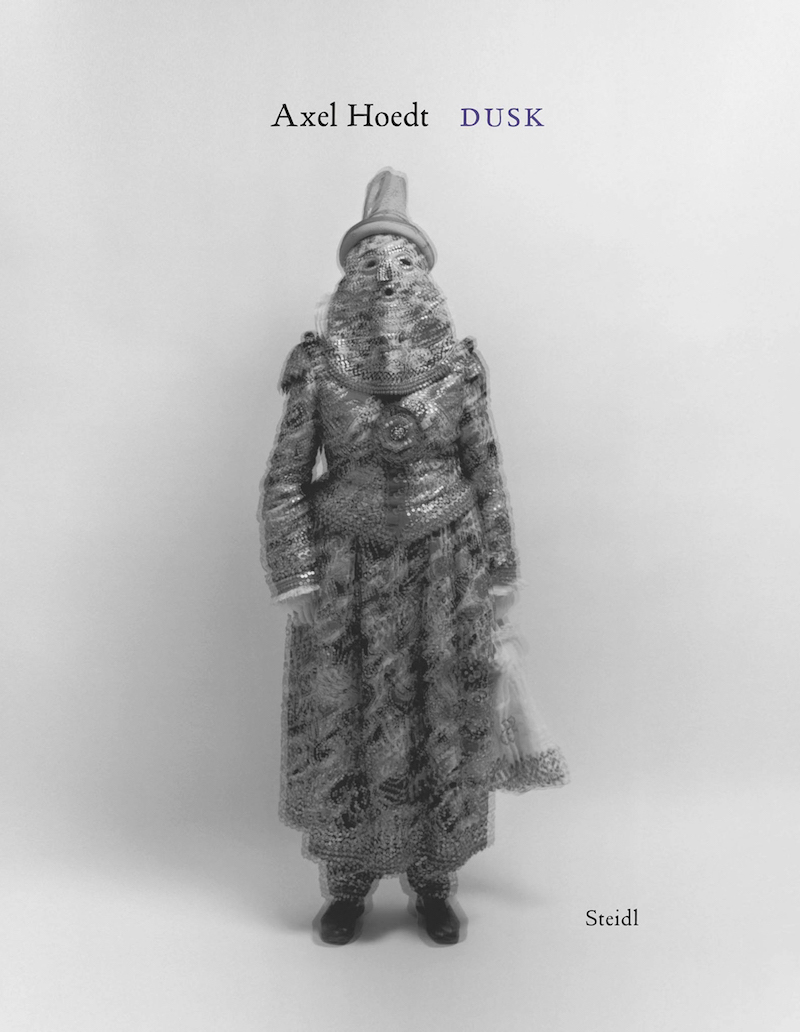 Last month German photographer Axel Hoedt released his new book 'Dusk' in London.'Dusk', as well as his previous publication 'Once a year', explore traditional carnivals in Germany, Austria and Switzerland.

I first became familiar with Hoedt's work after showcasing his project 'FASTNACHT' at the Fashion Space Gallery at London College of Fashion in 2010. Being a portrait and fashion photographer, Hoedt has a unique way of capturing the carnival festivities which breathe different air to the images. There is a dark, mesmeric element to them; yet despite this they evoke a strong sense of nostalgia. The subjects in the photographs appear to be frozen in time.

Axel Hoedt grew up in Frieburg in southern Germany, close to the Swiss and French borders, and later on studied photography in Bielefeld University of Applied Sciences 'under Gottfried Jaeger and K.M Holzhaeuser who both intensely shaped my photographic vision, and ideas on what photography can be' as he describes. After working in Hamburg for a few years, he moved to London in 1998. Hoedt has worked for many big publications such as Archivist editions, GREY, i-D, POP, Vogue and Zeit Magazine. He has also being awarded with the Gold Medal for the Photography of the Year at LEAD Awards in 2010 and has been nominated with the Otto-Steinert Prize of the German DGPh (German Photography Association) in 2011.

Are Carnival rituals an ongoing project? When did it all begin?
My interest in the Carnival Project got sparked after shooting the completely masked fashion designer JJ Hudson aka NOKI for POP magazine in 2007. Researching carnival traditions in my native area of southern Germany, selecting the masks and getting in contact with the right people took another year, so that I started shooting in early 2008.
First part of the series got published in 2009 in 'Zeit Magazin' and from 2010 onwards we were working on the first book 'Once a Year' with Steidl (publishing company), which got published in 2013, followed by this years 'Dusk'. Can't tell you if this project will continue. Right now I did put a halt to it, and do focus on new challenges.

Would you like to work with other cultures too or it is more about exploring your own cultural heritage?
The starting point was indeed about exploring things close to me. In this case the Carnival traditions of my native region.
What is it about the masks that captures your attention? I can see this is something that dominates your work both in traditional but also in fashion photography.
What always interested me is that a mask points towards a face, … is a face, is an interpretation, is a refusal, a new identity, a hideout …

How do you manage to marry the two? On one hand you create beautiful high end fashion photography and on the other hand intense images that represent traditional elements which still have a very modern vibe.
'no f**king clue' …:-) just happens… But honestly, maybe part of the answer is that I do not see a contradiction here at all, I think the two are closely connected.

Do you think the rituals can be a part in the modern society or are they part of our cultural heritage who is struggling to be kept on the surface?
I do not know the answer to this. But I do know that a ritual, or anything at all in fact, makes only sense if you are fully behind it. And that's what fascinates me the most about the people I met during the work on this project is they are serious about what they do.

How many publications have you released so far and are you currently participating in any exhibitions or events?
Two publications:'Once a Year',Steidl, 2013 and 'Dusk',Steidl, 2015.
A collaboration with Jane Howard for Archivist magazine: 'Three Faces. Archive Chalayan' Archivist Editions, 2014.
And a group show is running until March 2016 'Designs of the Year 2015' at the Design Museum, London.

Melissanthi Spei

www.axelhoedt.com

Melissanthi Spei is an Athenian born fashion artist based in London. Her heritage in combination with her creativity inspires her to create contemporary and sculptural garments. Part of her identity as a designer is to use industrial materials for something historical and old through the exploration of traditional arts and crafts and their projection to contemporary aesthetics. Melissanthi has taken an interest in exploring different parts of folklore culture around the world and ways to revive them within the fashion context.