a personal garment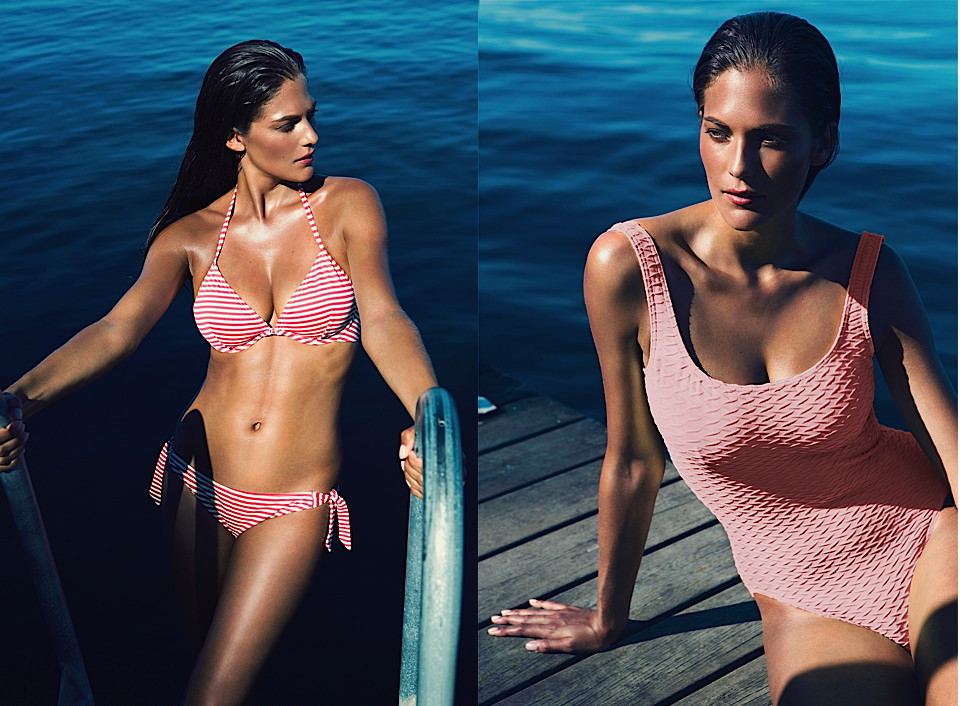 "Not only is the swimsuit the single piece of clothing in which a woman reveals herself almost bare in public. It's also a garment charged with emotions and expectations. The swimsuit brings to life dear memories of childhood and long dreamy days at sea, of sand on sun-kissed skin and the bliss of an endless summer. It also carries the greatest hopes for the perfect holiday.Yet as every woman knows, the swimsuit also evokes a range of issues concerning the body. For me as a designer, it is the ultimate privilege to create swimwear that honors the strength of a confident woman, empowering her with stylish cuts and quality fabrics to truly make her comfortable" Paula Malm Berner.
Paula is a Stockholm-based fashion designer and entrepreneur, educated at the Parsons School of Design in New York. Since 1996, her swimwear line PAULA has been highly successful around the world.
For you to get to know her better, we asked a few questions for Trend Tablet:
Your favorite occupation ?
Apart from traveling. Doing things,being creative with my hands-picking flowers, baking, cooking, stitching, painting, sketching.
Your idea of happiness ?
Spending a day doing what I want, having the time to finish things and enjoy the creative moments that these spaces and moments of time give in between. having the time for "simple" things such as enjoying a long breakfast, have time to pick flowers while waking, Making my bed in a perfect way.
Your favorite colour ?
Always blue for sure. It is of course affected by present trends, like now it's more grayish , and for me it always has a dash of turquoise in it. I find my self being swept away by a new blue every week. My latest swimwear collection has four blues… when I see a new blue I become very happy in an uncomplicated way.
If not yourself, who would you be?
Oh Dear, no idea. But I would like to know how to sing. well.
Where would you like to live?
Close to nature, yet not too far from the city. Love spending summers at Marthas Vineyard.

Your favorite heroines in real life ?
Patti Smith has been truly brave and is very inspiring in many ways, she received the Polar Music Prize a few years ago and her emotional openness was fantastic. All the women who dare to take the fight with pompous men and also the consequences of it in our supposively equal society ( Sweden ).
Your favorite drink?
Rosé wine
What is your present state of mind ?
Inspired and slightly overexcited as we just opened our PopUpstore  and I'm finishing my design for summer 2016.
Your favorite motto ?
You´ll never regret the things you did, only the things you you did not do.